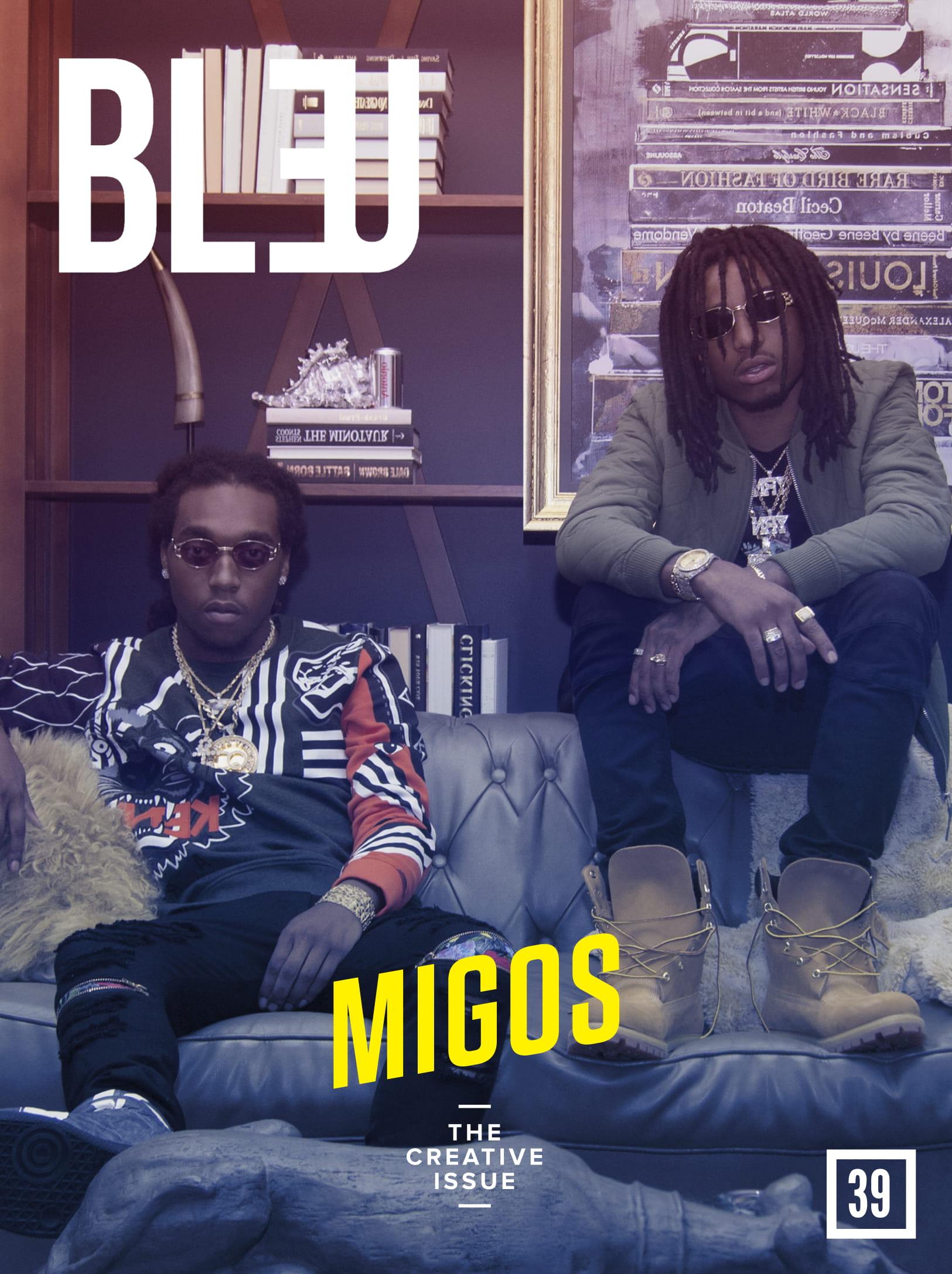 Recognition Over Fame
Twenty-somethings Takeoff, Quavo and Offset comprise Migos whose music has been saturating strip joints, clubs and bars all across America.

By Angel L.

Oct. 15 2015, Published 1:03 p.m. ET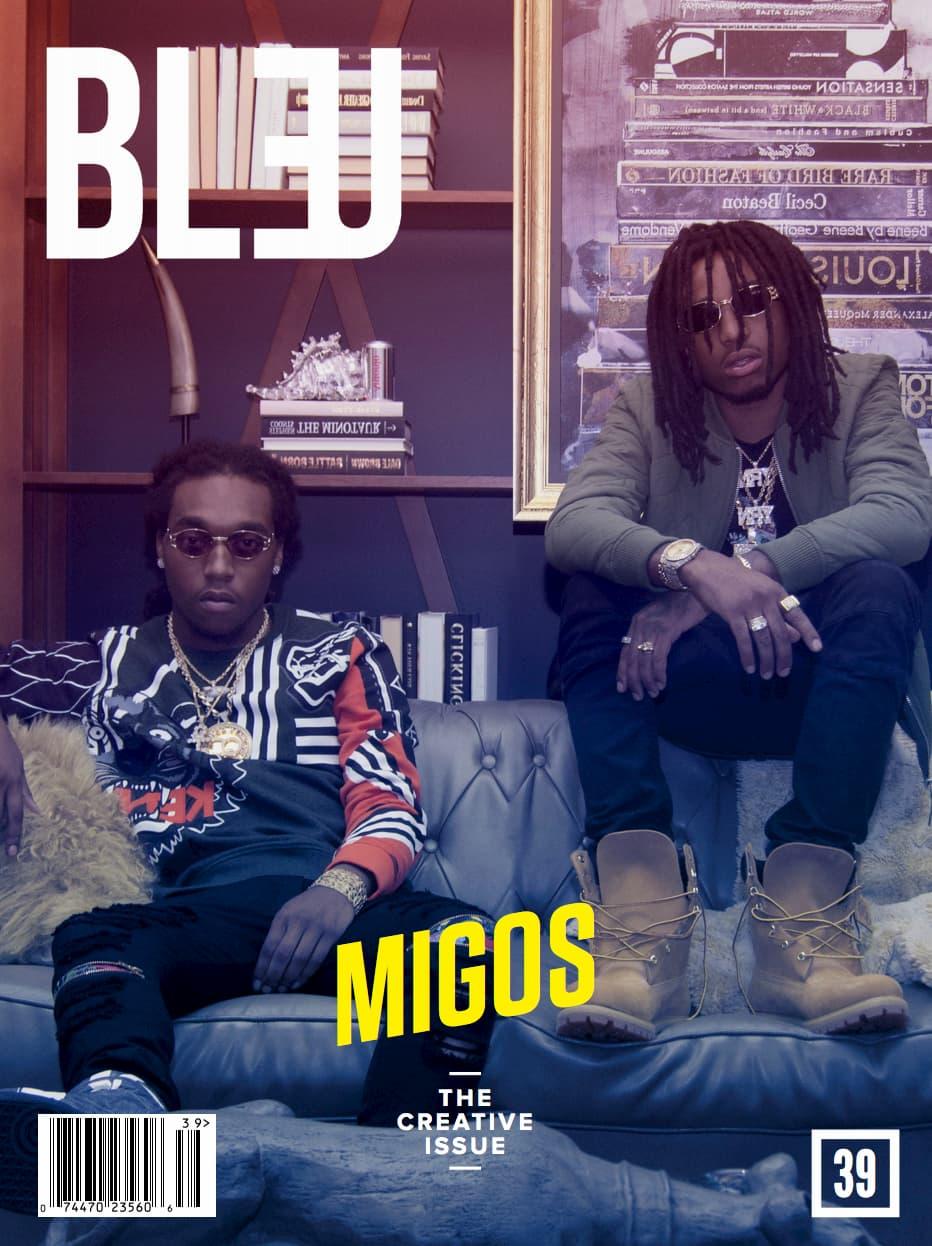 Trap music is a sound laced with earth shattering bass, and cinematic synthesizers. At its core it is a biographical tale of what rappers in the south have witnessed, experienced in low-income urban areas; it's a story of sacrifice. It's music that digs through your soul, and makes you want to dance. The freshest crew to take the torch of this musical genre to a new generation is Migos. Twenty-somethings Takeoff, Quavo and Offset comprise this group whose music has been saturating strip joints, clubs and bars all across America.
The ascension up to stardom for the rap trio has not been all peaches and cream. They recently got into a bit of trouble on the campus of Georgia Southern University where they were caught with weapons and drugs. Quavo, the cousin of Offset, is still doing time in jail because of it. "Everyone gets slapped on the wrist," says Quavo in an interview earlier this year for Rolling Stone magazine.
Article continues below advertisement
After spending a little time with Migos, one can immediately notice why they are becoming so successful and are now worth over $3 million, according to Forbes magazine. For starters, they are immensely competitive and confident. Once during an intense bout of 2k16, Quavo subsequently lost to Takeoff. Takeoff seemed none too pleased about it. When asked who was the best at the game, Quavo fussed, "Well I just lost!" However, you got the sense that he couldn't wait to go back at it. "Back At It Again" is a fitting slogan for this threesome. They lay down more tracks than there are in a woman's weave. Chances are that venturing out to a public meeting space will include a Migos track bumping in the background.
Their competitive spirit rubs off on everyone they work with as well. They have had some of the best collaborations in hip-hop in 2015–"Black Bottles" featuring Rick Ross, "Amazing Amy" featuring Lil Wayne, and "On The Floor" with The Game. In all three of those songs, the featured artist spit one of his best verses in 2015 and the Migos crew also turned out in top form. The chorus of "Amazing Amy," which is an ironic love song about a promiscuous woman they can't seem to forget, was one of the funniest in hip-hop for the 2015 calendar year. "Wayne created that man; he's a genius," says Migos. Subsequently, when it comes to collaborations, there is one that they felt surpassed all others: "Our song with Chris Brown was our favorite because the chemistry was so amazing", exclaimed Migos.
Article continues below advertisement
Migos' brilliance in the studio is uncanny especially when one witnesses them in the process of creating their music. They do not write anything down when they are in the booth."Everything from the dome; we go straight in. We have a 15 minute rule: Come in with a song or get the hell out the booth." Their studio sessions are like old-school jam sessions where nothing is rehearsed. If someone creates a great idea they feed off of that energy and add the elements needed to create greatness on the fly.
They party as hard as they work. The young group frequents Magic City–one of Atlanta's premiere strip club venues—quite often. However, they don't have any biased against any cabaret in America. "We like all the strip clubs. We like to see all different types of girls." They have also used the strip club as a forum to shoot their vibrant videos. The Migos gang is known to be heavy club spenders. "The most we've spent at a strip club was $10K at KOD,"stated Migos. In the immortal words of Lil Wayne, "They don't tip, they pay bills; people call them Buffalo." If you're a dancer and Migos is in your town you may want to visit Baller Alert website to find out where they will be hanging out.
Article continues below advertisement
New York hip-hop artist French Montana is an individual that you may likely find the group hanging out with in and out of the studio. French Montana and Migos have developed a good friendship which has transcended into some pretty successful musical collaborations radiant. "We go crazy man, we have fun. We go to the studio and lock in all day until the sun comes up." Has French has ever taken them to La Marina, the popular summer restaurant lounge with plenty of eye candy in the Washington Heights section of New York? "French takes us everywhere man," said Migos. To the fans who are looking for a Migos and a French collaboration–don't worry, it's on the way.
Though Migos has plenty of hits, they do not always receive recognition from everyone in the hip-hop game. Hip-hop mogul Snoop Dogg said on his GGN show while interviewing 50 cent and G-Unit that Future and Migos "all sound the same." Oftentimes words of that nature cause a rift between different factions in the hip-hop community. According to Migos, "We just want to make music to keep our fans happy and keep them in the right spirit so that they can always support us." These men are not only hit makers but they exude a class reminiscent of Derek Jeter.
Article continues below advertisement
The south has been pumping out good music for years. What makes Migos unique besides their rhythmic flows and funny hooks is that they respect their predecessors. "We listened to Master P, Silk the Shocker, The Hot-boys, Tip, and Gucci," the band concurs. Subsequently, one east coast rapper they really respect is Busta Rhymes. "We like Busta Rhymes, from the jewelry down to the way he is as a person. We couldn't really understand what he was saying, but he was such a character; you wanted to look at all his videos," states Migos. Featuring beautiful jewels in music videos is something that Migos and Busta have in common.
It is no secret that rappers are entrepreneurs. It's an expensive lifestyle and a rapper can't stay stagnant in the hip-hop game if he or she wants to stay present and in the limelight. Consequently, Migos has created its own fashion line called Yung Rich Nation (YRN). Yung Rich Nation is also the name of their first studio LP. The album, as expected, was a success. However, what is more impressive is the clothing line's success. "It's doing good right now, we got into foot action and city gear. "Online we are sold out," say Migos. They started with upper body wear but now are putting more focus into their jeans collection.
The Migos gang is not only a rap group, but they literally are family. In addition to the family ties between Offset and Quavo, Quavo is also Takeoff's uncle.
Article continues below advertisement
This dynamic could be the basis of conflict in some groups and make it difficult for the group members to work with one another. But in the case of Migos, the setup "most definitely makes it easier to work together because we are a family," exclaimed Migos. The camaraderie in their music and the electricity they create on stage is the reason why they have loyal fans. Though the group is not signed to a major label, they continue to make music that fans love. Moreover, they do not have any trepidation about making music with non hip-hop artists. Asked if they would consider taking on projects with artist such as J-Lo or Pit-bull? They replied, "Most definitely. We have to pay our respect."
These men have been going at this music thing for a while. They are focused and determined. They are young, prolific and their love for music makes them a force to be reckoned with. All they need now is for their incarcerated brother-in-arms, Offset, to be freed from jail and a new chapter will begin.
Article continues below advertisement
Photography by Dorian "Scottie"
Styled by Roni Francois
Special thanks to: LVL Xll Attom shop (Switzerland) @Attomshop