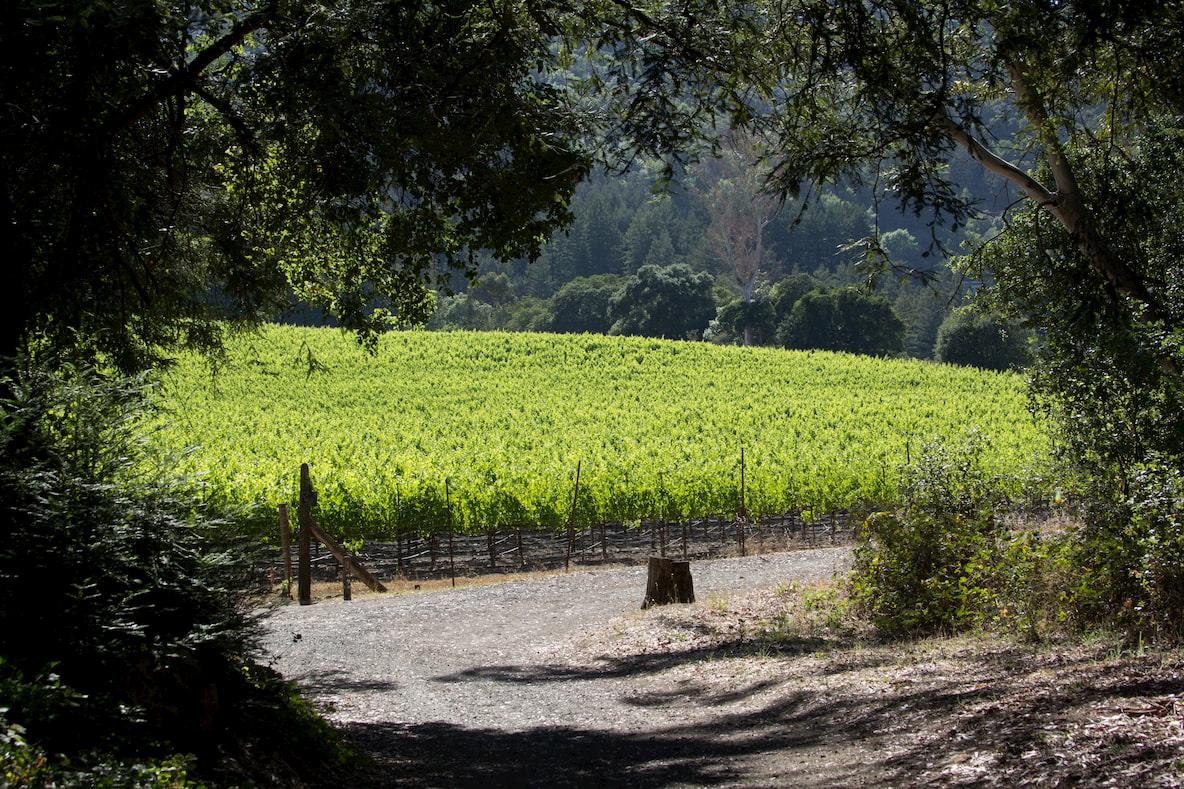 Just Add Water: Exploring California's Sonoma County
Sonoma County, California has come up with a plan to keep its winemakers and grape growers in business while reamining sustainable.

By Lenox Magee

Jan. 28 2016, Published 2:23 p.m. ET
Explore Sonoma County, California's beautiful landscape of wineries and scenery.
Last year, Time reported that the U.S. oenophiles drink more wine than oenophiles from any other country in the world. But when it comes to per capita consumption (i.e.the average amount per person), France still wins, hands down. Presently, France is the world's second largest consumer of wine. According to a market assessment by the International Organization of Vine and Wine, U.S. drinkers tipped back 29.1 million hectoliters (a hectoliter is equivalent to 100 liters) of wine in 2013, edging out France by roughly 1 million hectoliters.
Article continues below advertisement
As more Americans are becoming wine enthusiasts, we can't ignore the devastating impact that the water crisis in California directly has upon wine production. While solutions to California's water crisis is underway, it is no surprise that California cannot "conserve" its way out of the water crisis, with climate change expected to cause prolonged dry spells in the future and a possible wipe out or a severe diminishing of the Sierra snowpack, one of the three main sources of water for the state.
However, Sonoma County has come up with a sustainable plan to keep their winemakers and grape growers in business. Consumers can rest easier knowing that when they purchase any of the Sonoma County-produced wines, they have been produced by grapes that have been grown and pressed in the nation's first 100-percent sustainable county. This means that Sonoma County's grape growers and winemakers will focus on maintaining sustainable vineyards by implementing energy efficiency, water quality assessments and carbon emission regulatory practices. Incorporating these measures will consequently diminish the long-term effects that water scarcity will have upon wine production in Sonoma County.
You haven't fully experienced Sonoma County until you've had the Sonoma County Grape experience. Most people know Sonoma County is home to some of the world's most prized grape growing vineyards in the world, with the first vineyard dating all the way back to the 1820s. What people don't know is that for the past 9-years, Sonoma County has been offering a "Grape Camp" that promises to deliver a wine and food experience that you will never forget. The 9th Annual Sonoma County Grape Camp took place over this past summer and provided me with a whole new look and taste as it pertains to wine. During this 3-day adventure you will have ample opportunity to touch the grapes, smell the air, walk the vineyards, taste the wine–lots of wine–and hear passionate stories from some of the winemakers, grape growers and their families regarding their heritage, perseverance and unconditional love of the land.
Stay Here
Vintners Inn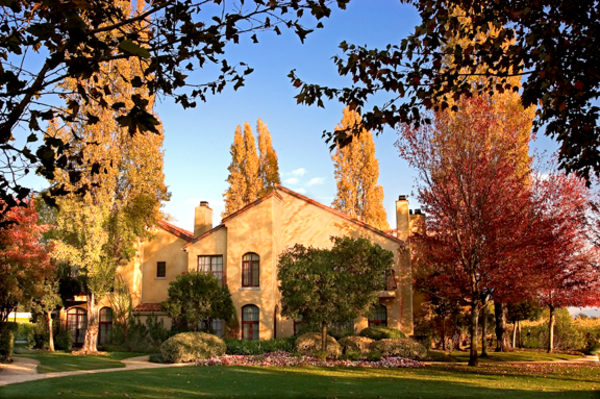 Dubbed Sonoma County's Wine Country Inn, Vintners Inn provides an intimate, four-diamond
luxury hotel experience where you'll never want to leave. It's a relaxing, tranquil oasis away from the hustle and bustle of our modern lifestyles. Located in the heart of Sonoma County, the Inn is surrounded by the scenic northern California landscape with 92 acres of lush vineyards, and beautifully landscaped grounds with courtyards and fountains. Their Jacuzzi and fireplace suite is straight out of a Jane Austen romantic novel. It's pricey, but worth the splurge. The luxury traveler will appreciate the wide array of activities and adventures available right at the Inn. While there, it would behoove you to eat at the 5-star John Ash Restaurant. You will gorge one of the best meals your palate will ever try. With all of these great amenities—a scenic landscape and good food–trust us when we say that you will find an excuse to go back.
Article continues below advertisement
BLEU's Favorite Vineyards & Wines
Article continues below advertisement
Jordan Vineyard & Winery
Article continues below advertisement
www.jordanwinery.com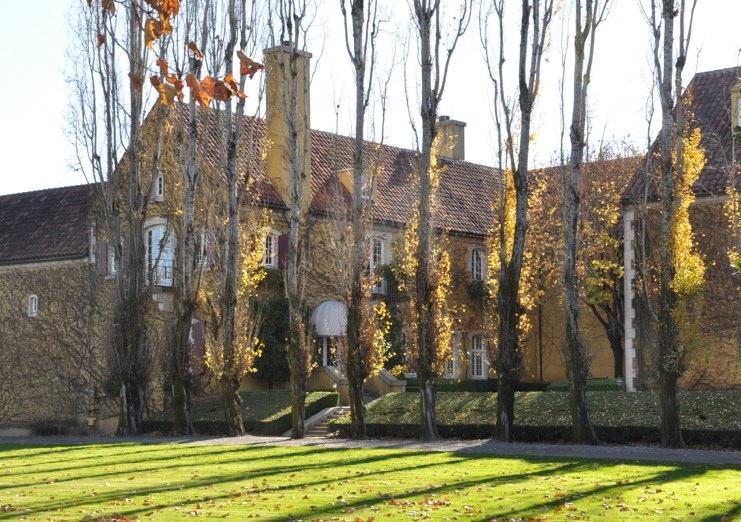 As you sip and taste your way through Sonoma County, Jordan's Winery is a place you must visit. Jordan's Winery offers an intimate, personal experience, in the most elegant and beautiful environment, quiet and unrushed by the world outside its gates. Nestled in the hills of the Alexander Valley, about five miles north of Healdsburg, Jordan's sits on 1200 acres of pastures and woodlands. Founded in 1972 by Tom and Sally Jordan, the winery produced its first vintage in 1976. One of the of the many things that distinguishes Jordan's from its competitors is that it produces only two labels. Year in, year out, the winery bottles only a cabernet sauvignon and a chardonnay. The Jordans were inspired to venture into a life in wine production by their travels to France. They believed that America could produce wines to equal the ones they fell in love with overseas. And, they were right. The cabernet sauvignon echoes the great reds of Bordeaux, and the chardonnay resembles nothing less than the fine whites of Burgundy.
Article continues below advertisement
In addition to the fantastic wines, it is the French-inspired Chateaus on the ground that will make you want to live there forever. The winery's main building–the chateau–looks as if it had been taken fresh from Bordeaux and replanted in the hills ofSonoma. Ivy-covered and painted a warm, mustard color, it is both inviting and elegant, which are the hallmarks of Jordan hospitality.
Article continues below advertisement
BLEU's Favorite Wine To Try:
Article continues below advertisement
2013 Jordan Chardonnay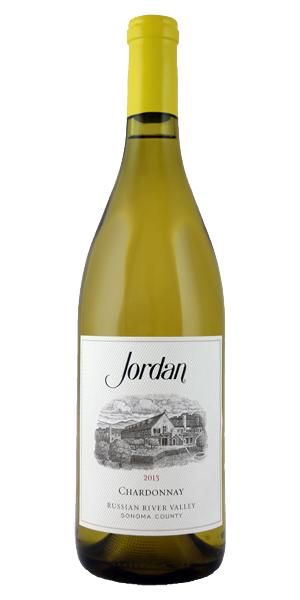 California's moderate temperatures prevailed from spring through fall, and help inspire this Burgundy style wine. Intense aromas of passion fruit, persimmon and Granny Smith apples leap from the glass, woven with notes of Meyer Lemon, Asian pear and a wet stone minerality. A juicy mid-palate of honeydew melon, fresh guava and a touch of baking spice is balanced by firm acidity and a creamy mouth-feel that carries through the lingering finish.
Article continues below advertisement
Argot
Article continues below advertisement
www.argotwines.com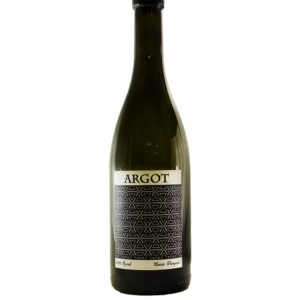 Karissa Krause and her partner, winemaker Justin Harmo, developed one of the west coast's most talked about and respected boutique wineries. Argot, a boutique winery of just 2200 cases, offers a wide variety of varietals from Chardonnay to Pinot Noir, Syrah to Cabernet. Everything about these wine is extraordinary. Posted, a Syrah, offers "undeniable luxurious textures, and copious amounts of red and black fruit. Deeper examination upon swirling reveals distinct accents of exotic resins, eastern baking spices and a florality speaking to lavender and eucalyptus. A long, lingering finish continues to be dominated by dark fruits and savory spices. This wine is crafted for those who love sit-up-and-take-notice, full-throttle, hedonistic wine experiences," Argot's website reveals.
Article continues below advertisement
BLEU's Wine to Try:
Article continues below advertisement
Gary Farrell Vineyard & Winery
www.garyfarrellwinery.com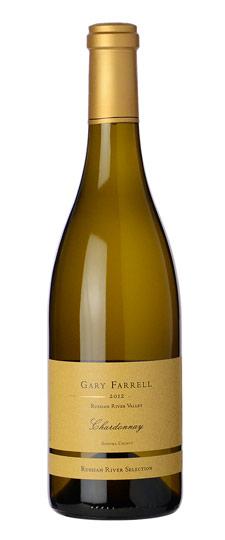 Article continues below advertisement
Gary Farrell is likely best known for making some of the best Pinot Noirs and Chardonnays in Sonoma but you'll be happy to hear that their good work extends to supporting the LGBT community. Their rockstar winemaker (and lesbian!) Theresa Heredia joined Gary Farrell's winery team as winemaker in May of 2012. Shortly after joining she was named "Winemaker to Watch" by the San Francisco Chronicle which recognized her keen interest in wines that offer a pure expression of their vineyard site and recognized her willingness to experiment with different winemaking techniques. Gary Farrell Winery specializes in terrace tastings that include a tour, sipping six single-vineyard releases and an opportunity to meet the amazing team that will answer all of your questions and more. Put a visit to Gary Farrell high on your list!
Article continues below advertisement
Bleu's Favorite Wine to Try:
Article continues below advertisement
2013 Hallberg Vineyard Pinot Noir
Rich and savory is quintessential for this Hallberg wine. Aromas of freshly picked huckleberries, wild mushrooms, cedar and just a hint of eucalyptus mingle harmoniously in a glass of this succulent concoction. On the palate, this wine is expressive, yet refined, accompanying the aromatics with deep, rich, earthy flavors of blackberry compote, bay leaves, cardamom and baking spices. The texture is silky and elegant, yet powerful with a strong, mouthwatering backbone of acidity complemented by mouth-coating tannins. The flavors and texture linger on the palate long after the wine itself is gone. Care for a glass?
Article continues below advertisement
Sangiacomo Family Vineyards
Article continues below advertisement
www.sangiacomo-vineyards.com/
Third generation brothers Mike and Steve Sangiacomo and their brother-in-law, Mike Pucci, have changed the wine game. The Sangiacomos practice a philosophy that in the grape-growing business, slow and steady can win the race. After speaking with Steve Sangiacomo, it would appear that their goal is to under-promise and over-deliver, a mantra that has catapulted them to the top of their game. Their wines offer a deep appreciation for nuance and for specialty. These days, it's no longer good enough to make wine that is merely flawless; it has to be distinctive, too.
Article continues below advertisement
What distinguishes Sangiacomo Family Vineyards is their 100 unique sites spread over 14 vineyards in four AVAs, which allows for the extraordinary range of flavors displayed by such classics as their Chardonnay and Pinot Noir…and boy, are they great.
Article continues below advertisement
BLEU's Favorite Wine To Try: Sangiacomo Vineyard Sonoma Coast Pinot Noir 2012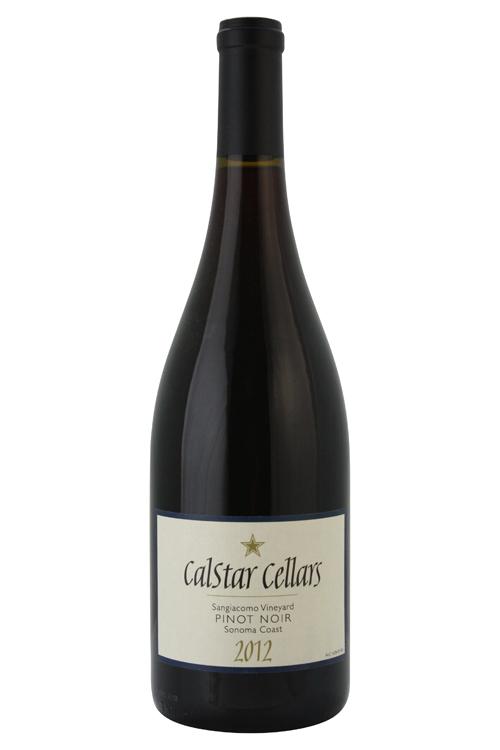 This delight boasts a deep ruby color and has deep, complex, spicy aromas with some cherry and clove notes. It's deep, full stewed cherry flavors with cinnamon, clove and earthy notes add to its distinguished appeal. Added charms: its mouth-filling texture, great structure and balance, and long finish. This ripe, forward and very complex Pinot shows well now but really needs time.
Article continues below advertisement
Article continues below advertisement
www.prwinery.com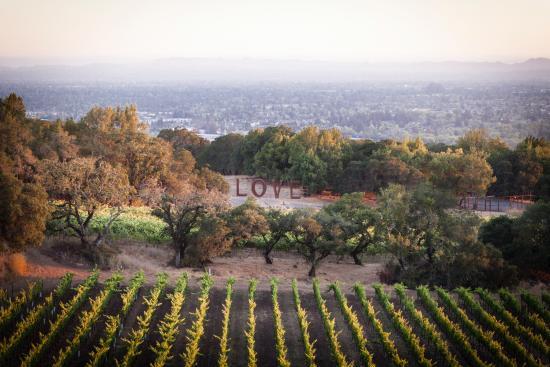 When you meet winemaker Dan Barwick, you become enthralled in his stories and passion for the winemaking industry. It was his worlds that caused BLEU Magazine fall in love with Paradise Ridge.
Article continues below advertisement
Located in Santa Rosa, Paradise Ridge Winery offers its visitors far more than fine wine. It's an art paradise for the senses that everyone must experience before they die. Guests are invited to wander through life-size sculptures in Marijke's Grove or gaze upon panoramic vineyard views from an outdoor tasting bar. From its sweeping views from the magnificent Russian River Valley to the rugged hillsides which perch over the Pacific Ocean, you can explore Fountaingrove's history and the tales of its legendary winemaker.
It's the home to the three-piece sculpture series "A Brief History" by artist Gale Wagner. Sculptures are displayed among mossy rocks and small grassy clearings in this natural outdoor gallery.
Article continues below advertisement
Its European-style courtyard welcomes guests upon arrival. Once in the tasting room, extraordinary woodwork abounds. Tasters enjoy an outdoor bar which is a perfect complement to the panoramic views which encompass a 21-acre estate of vineyards, sweeping vistas of Russian River Valley and a plush natural landscape. Additional wines available for tasting include the estate Blanc de Blanc Sparkling Wine, an estate Sauvignon Blanc, the Russian River Valley Pinot Noir, an estate and a Rockpile Zinfandel, a Rockpile Cabernet Sauvignon, the estate Petite Syrah and limited release proprietary blends. The wines of Paradise are carefully handcrafted to bring ultimate enjoyment of food, family and friends. These wines delight the palate and illustrate the diversity of Paradise's vineyards and the nuances of each vintage.
Article continues below advertisement
Wine: 2013 The Posse, Branham Vineyard, Rockpile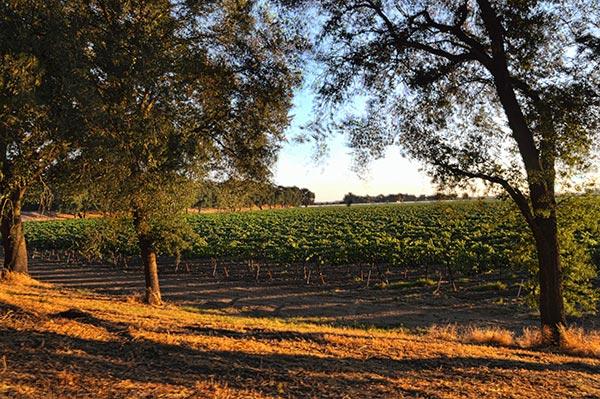 This is a pure expression from one of Sonoma County's most prestigious vineyards. Vines nurtured in the most remote vineyard in the spectacular Rockpile viticultural area. The predominant use of Syrah, with a small amount of Grenache and a splash of Petit Syrah. Rockstar vineyard, an awesome vintage and winemaker's favorite red, produces only 180 cases. Pairs perfectly with Butternut Squash Gnocchi with sage brown butter sauce by Chef Bruce Riezenman, owner of Park Avenue Catering, Park 121 Café and Grill and the Pair It food and wine selection app. It's no surprise that this vineyard has some of the most sought after wines…and rightfully so!