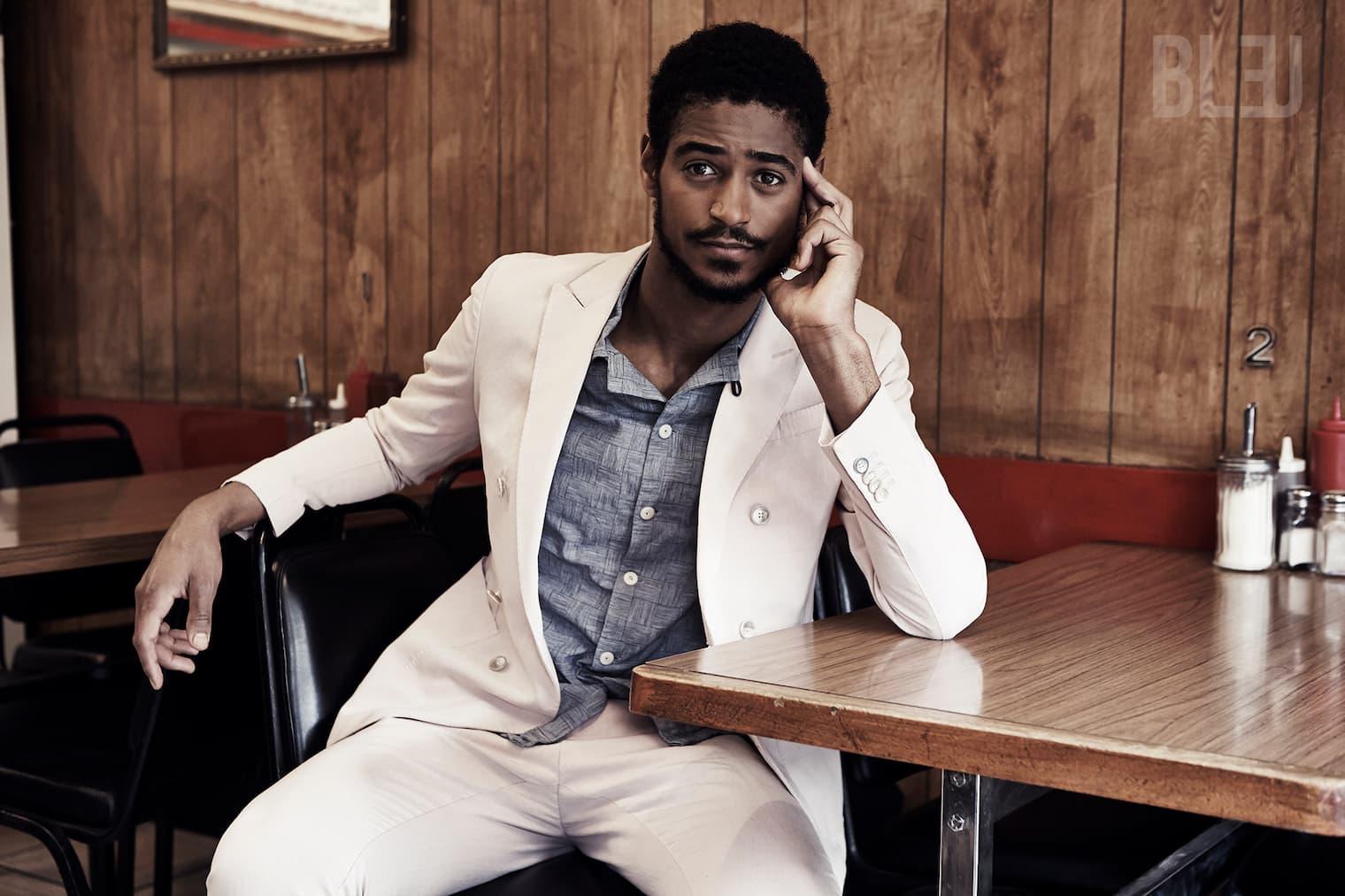 The Law Of Attraction: Alfred Enoch
The red-hot success of "How To Get Away With Murder" clearly hasn't phased Alfred Enoch. Immediately he insisted we call him Álfie.

By Anna Sampson

Oct. 3 2016, Published 4:18 p.m. ET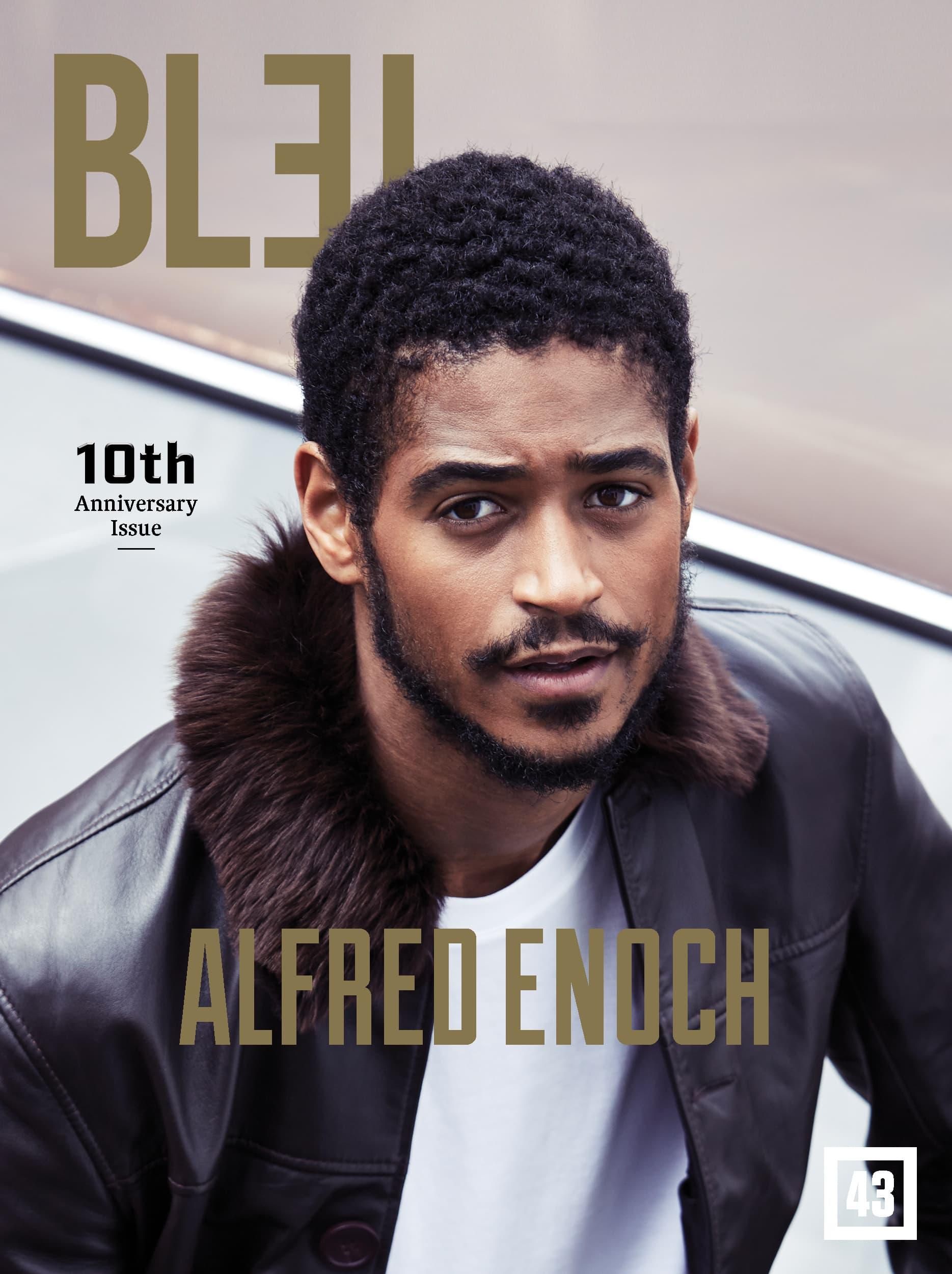 The red-hot success of How To Get Away With Murder clearly hasn't phased Alfred Enoch. Immediately he insisted we call him Álfie, making me feel like we were school friends who hadn't seen each other in years.
In real life he's just as striking as he is on the screen. Tall, statuesque, and a smile that could melt anyone from your granny to your girlfriend. And he's more than just a pretty face. I thought I'd break the ice before the interview by plugging in my Spotify and before I knew it he was cutting shapes like you've never seen. For him it's all go, not just with playing Wes on HTGAWM but travelling the UK (his hometown) with the production of King Lear.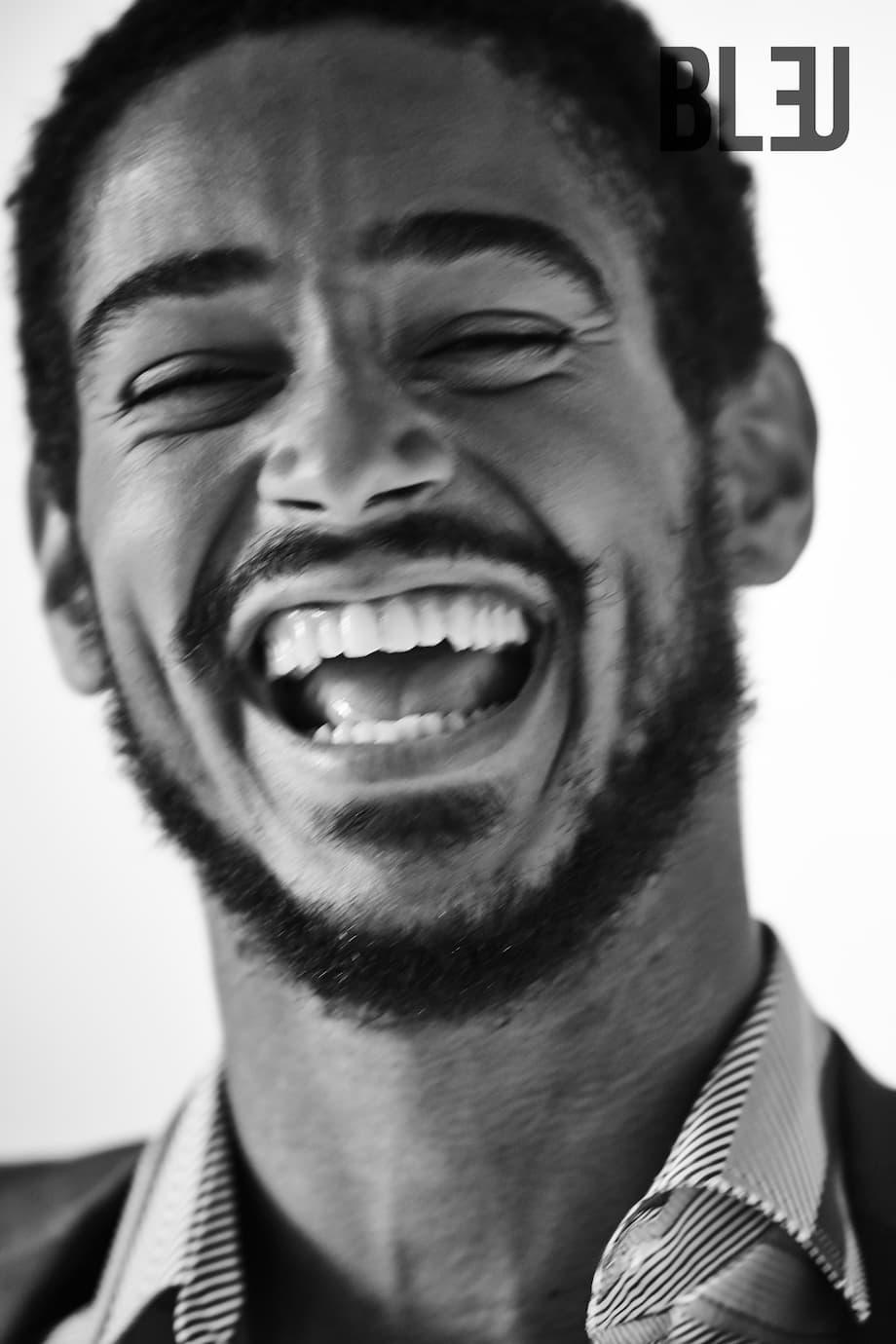 Article continues below advertisement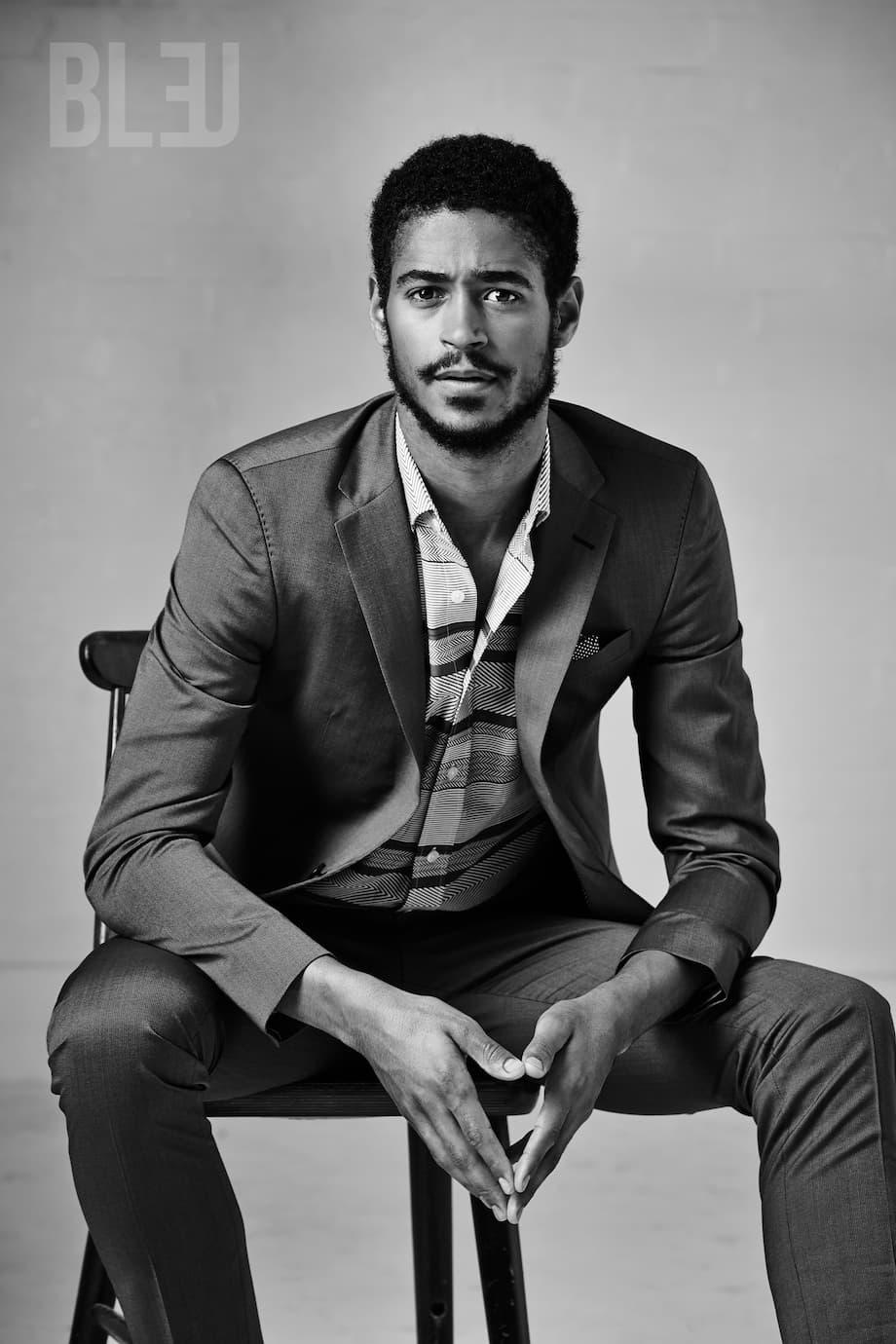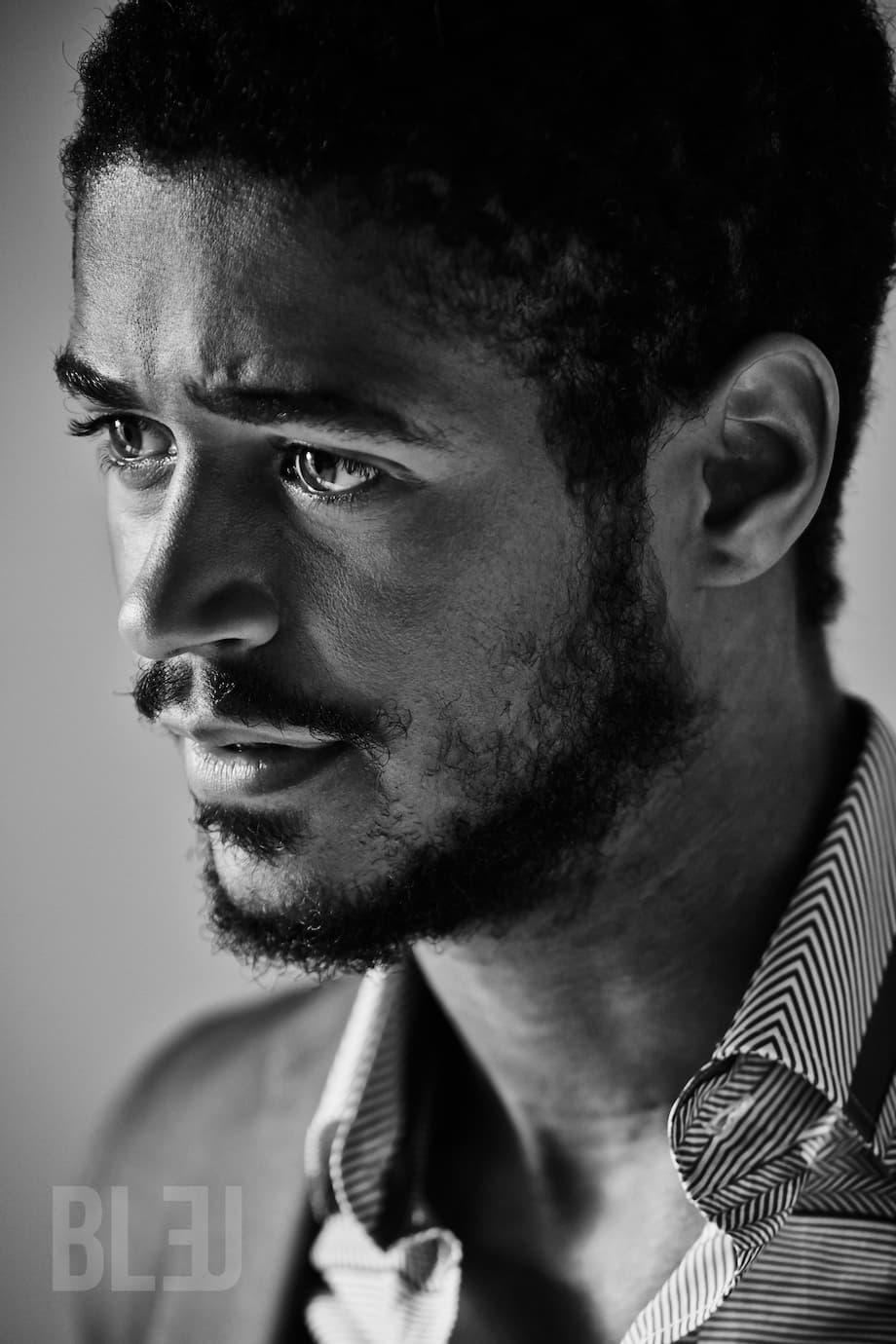 Article continues below advertisement
Some people pretend not to use social media to seem above it, but Alfie genuinely doesn't. In fact, he often doesn't watch episodes of his own show. Devastating for his fans, as they can't stalk his Instagrams or Tweets but actually, it makes him a lot more humble.
Despite having the physique of a model, the man can eat. We went to a greasy spoon cafe, where instead of ordering egg whites he opted for a full English breakfast: beans, toast and sausage, washed down with a cup of tea. Not a trace of it splashed on the salmon pink suit (BRAND NAME HERE) he was wearing, which made me think "can he do no wrong?" Though he is not "into fashion" he was desperate to wear something similar to an event. I don't blame him.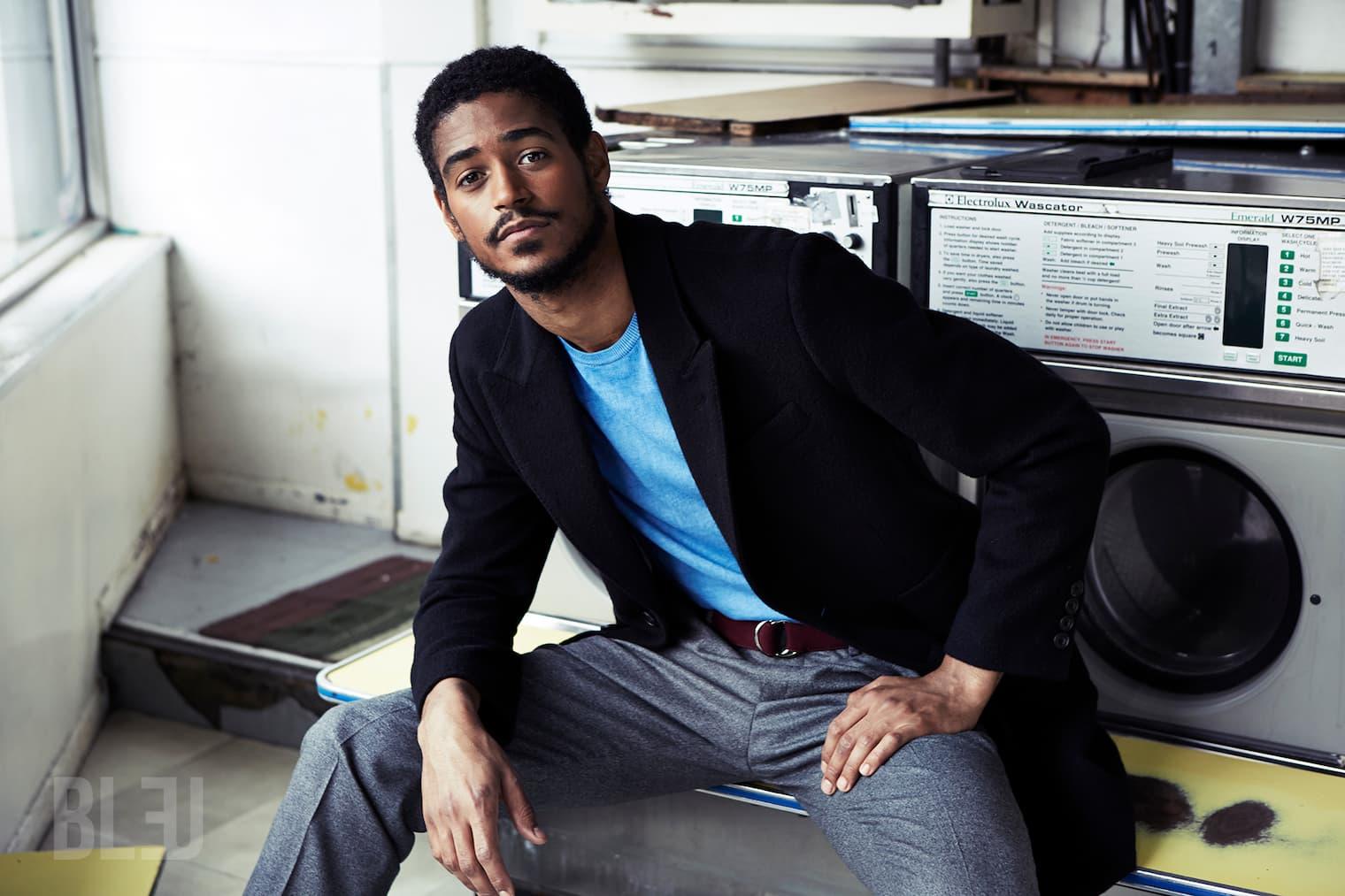 Article continues below advertisement
BLEU: What's been going on this week?
ALFRED ENOCH: I've been watching loads of plays because I've been up in Manchester doing one. I've got a week off, so trying to catch the things that I've missed and have wanted to see.
What play are you in?
I'm doing a production of King Lear which was at the Manchester Royal Exchange and now is going to be at the Birmingham Rep. We did about five weeks at the exchange and in Birmingham we're going to be on for about a week and a half.
Article continues below advertisement
Is it weird acting without the american accent?
No! It's weird acting with the American accent. I used to do it all the time because I had never worked in it before and thought 'I really don't want to cock this up'. This is now a reversion to normality.
You star in How To Get Away With Murder. Did you realize how big it was going to be when you got the role?
No. I didn't have a clue .You know, it was a pilot so obviously you never know if it's even going to get picked up. I remember when I was in L.A. some people felt quite confident about it because the show's got Viola Davis in it and and all the crew and everyone was really positive..but I was skeptical – I didn't really know what it was going to turn into. I was trying to be pessimistic as a matter of course so I would let myself down more gently if hadn't had gone well. So it was a pleasant surprise.
Article continues below advertisement
That's a good outlook!
Yeah, self-protection (laughs).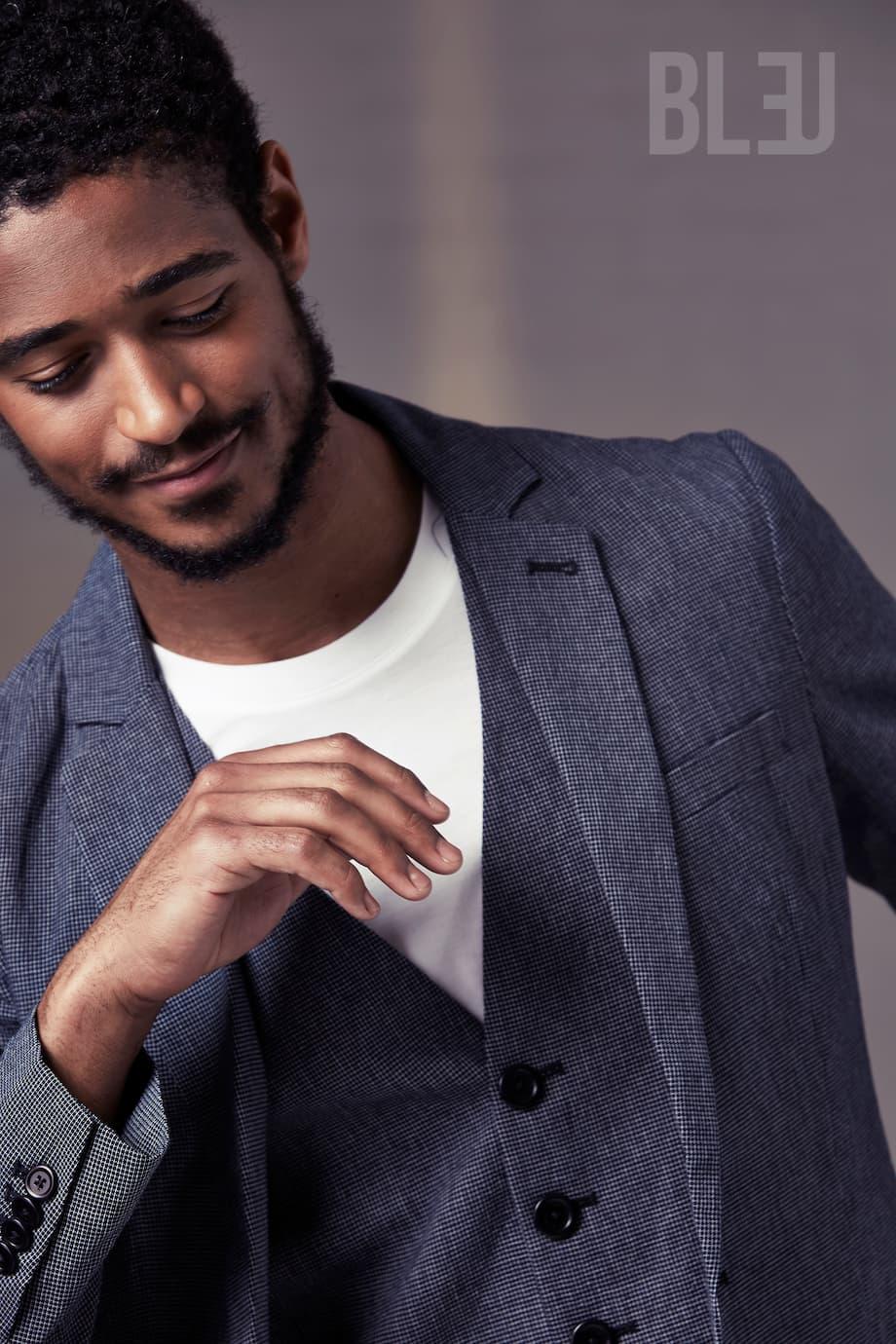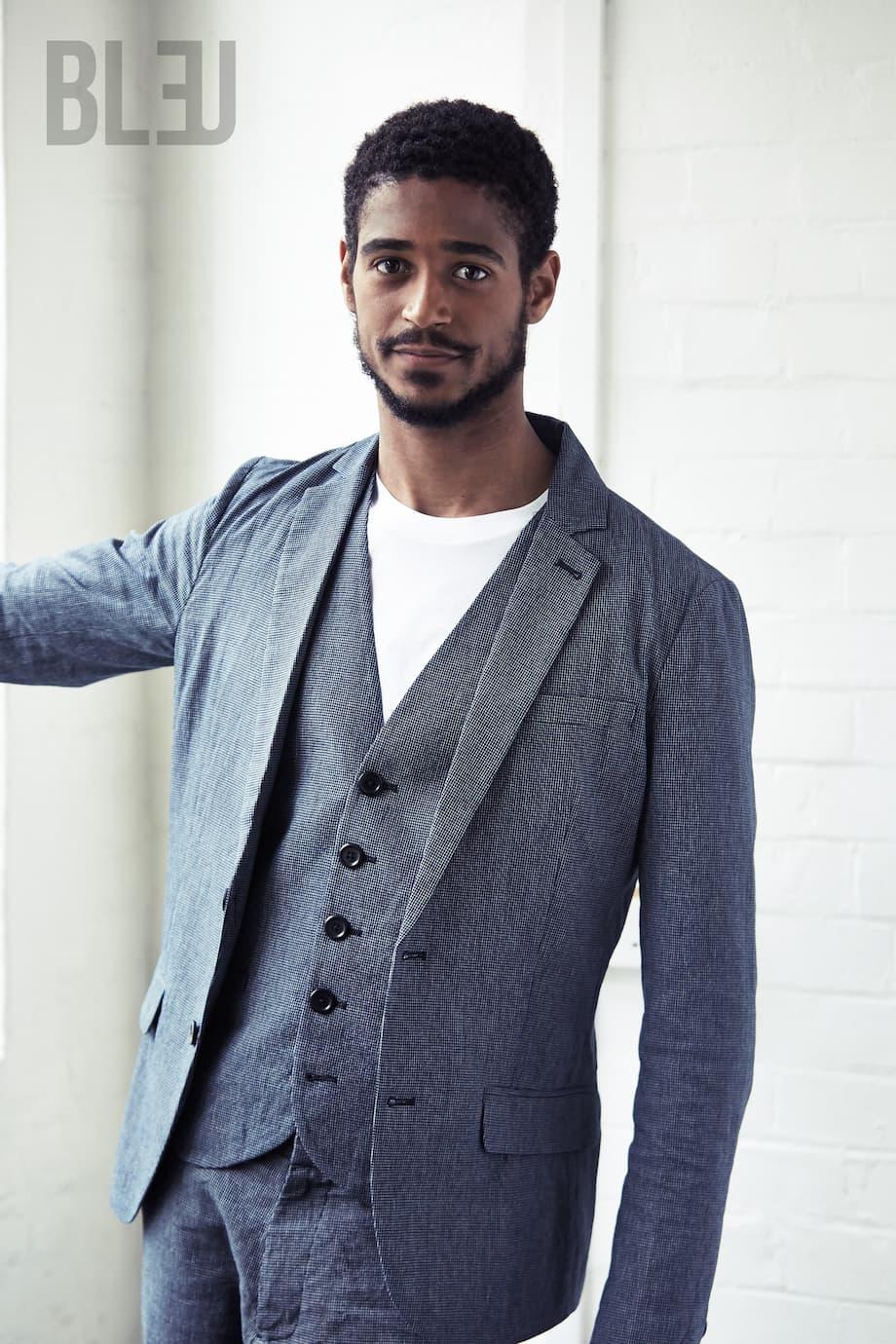 Article continues below advertisement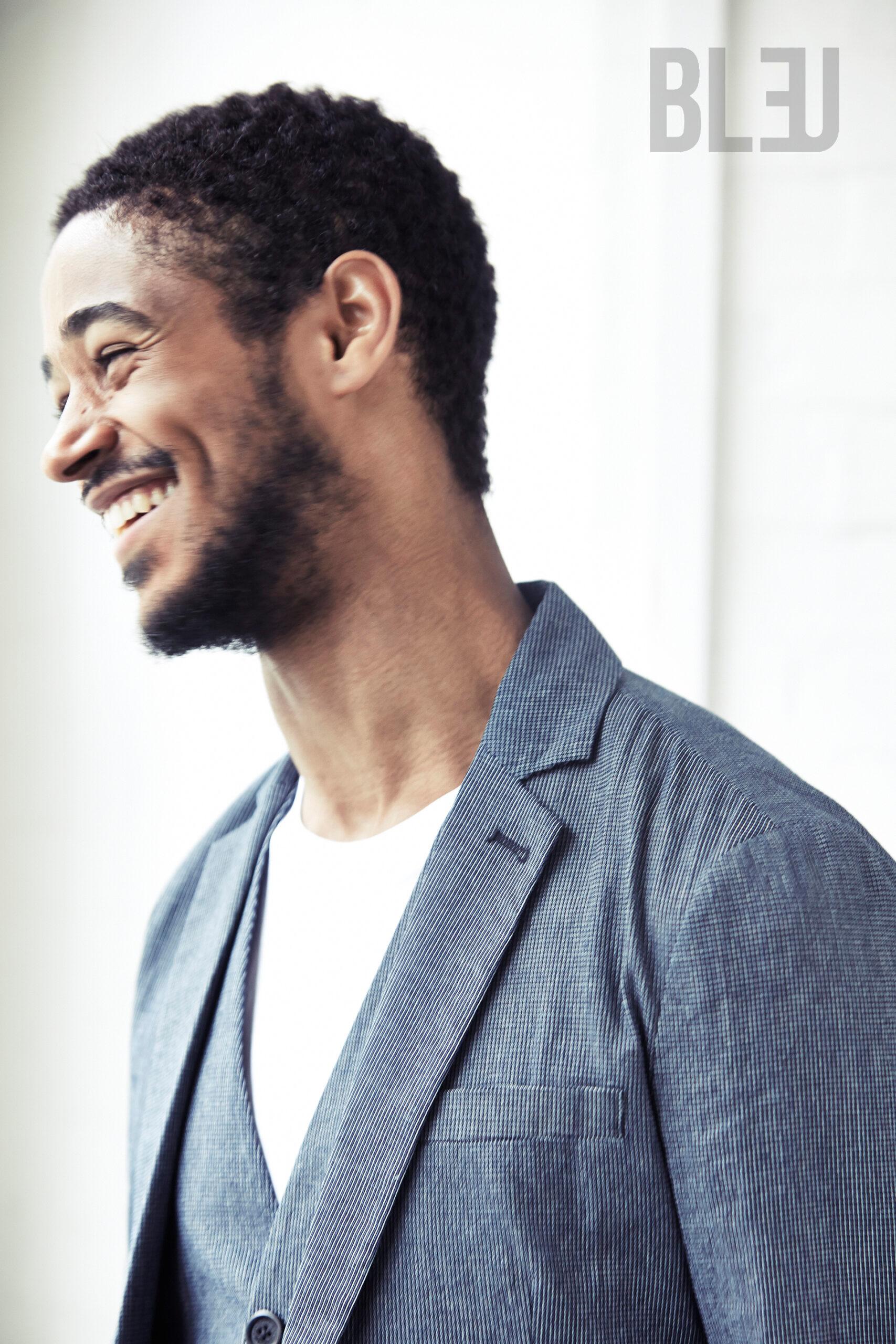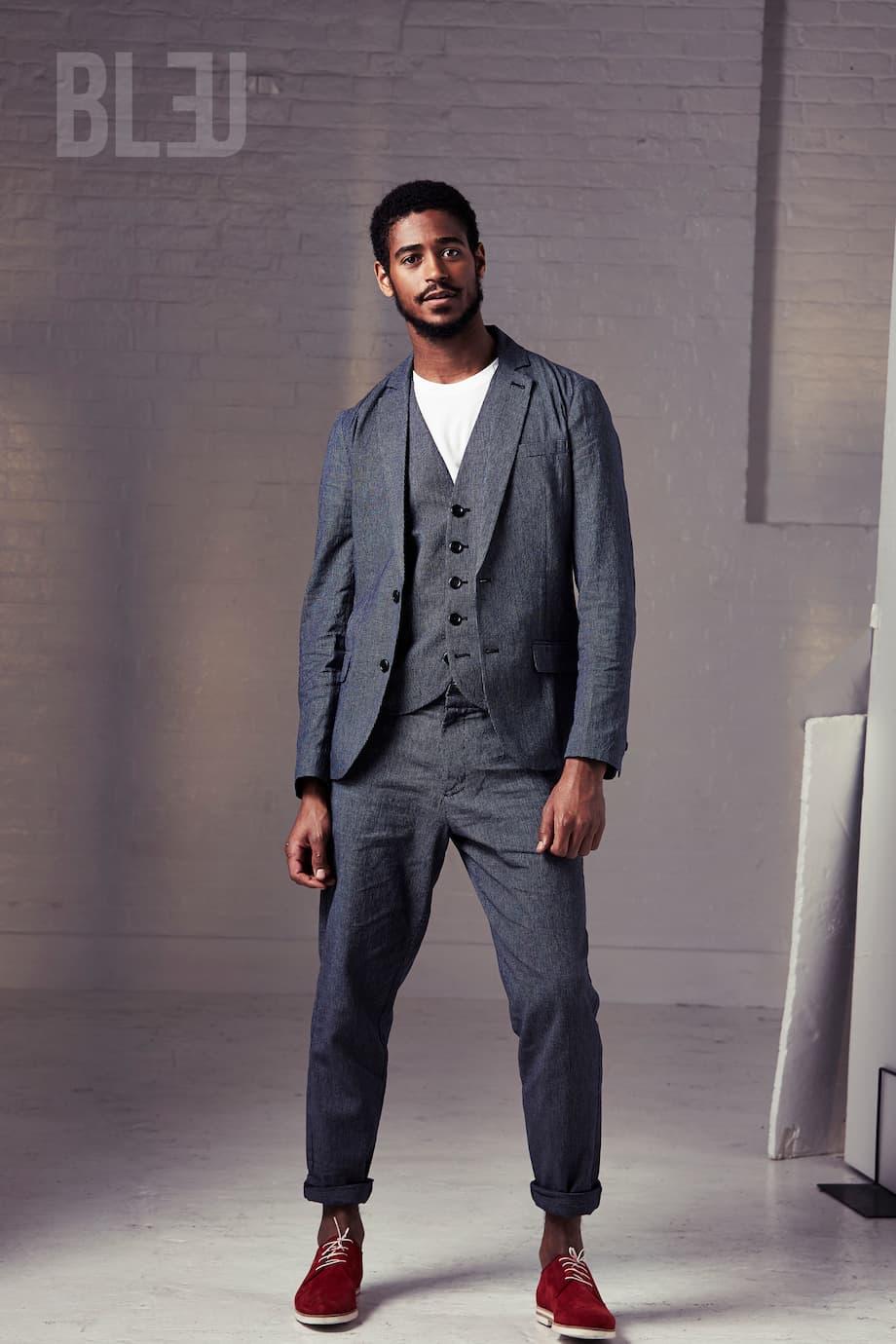 Article continues below advertisement
Full look: Armani Exchange
You and Viola Davis's character Annalise have a rather complicated relationship. Is it much the same off screen?
Thankfully not at all, it's a very weird relationship. I think if I had to deal with that in my working life I wouldn't be as tolerant as Wes is. That character is an awful woman. I mean she's got extenuating circumstances but she is extraordinarily manipulative and cruel to my mind. Viola is a joy to work with!
Article continues below advertisement
From the start, Wes seems to be a promising lawyer. Is there anything else you wanted to do apart from acting?
No. I mean my dad's an actor and probably like a lot of kids I was all, I want to to do what my dad does!! The more I found out about what my dad did, the better it looked (laughs). No, acting was al – ways my hope because it is. I've been saying this a lot recently because I've been having a blast do – ing King Lear it's just the best job in the world. If that's what you're into, if you don't like the idea of standing in front of lots of people then that's going to be problematic. For a showoff like me, it's great! For a while I was tempted to try and be a teacher at my old school. I studied Spanish at school and had a sensational teacher called Graham Bartler who sadly will never read this but I would love for him to read me mentioning him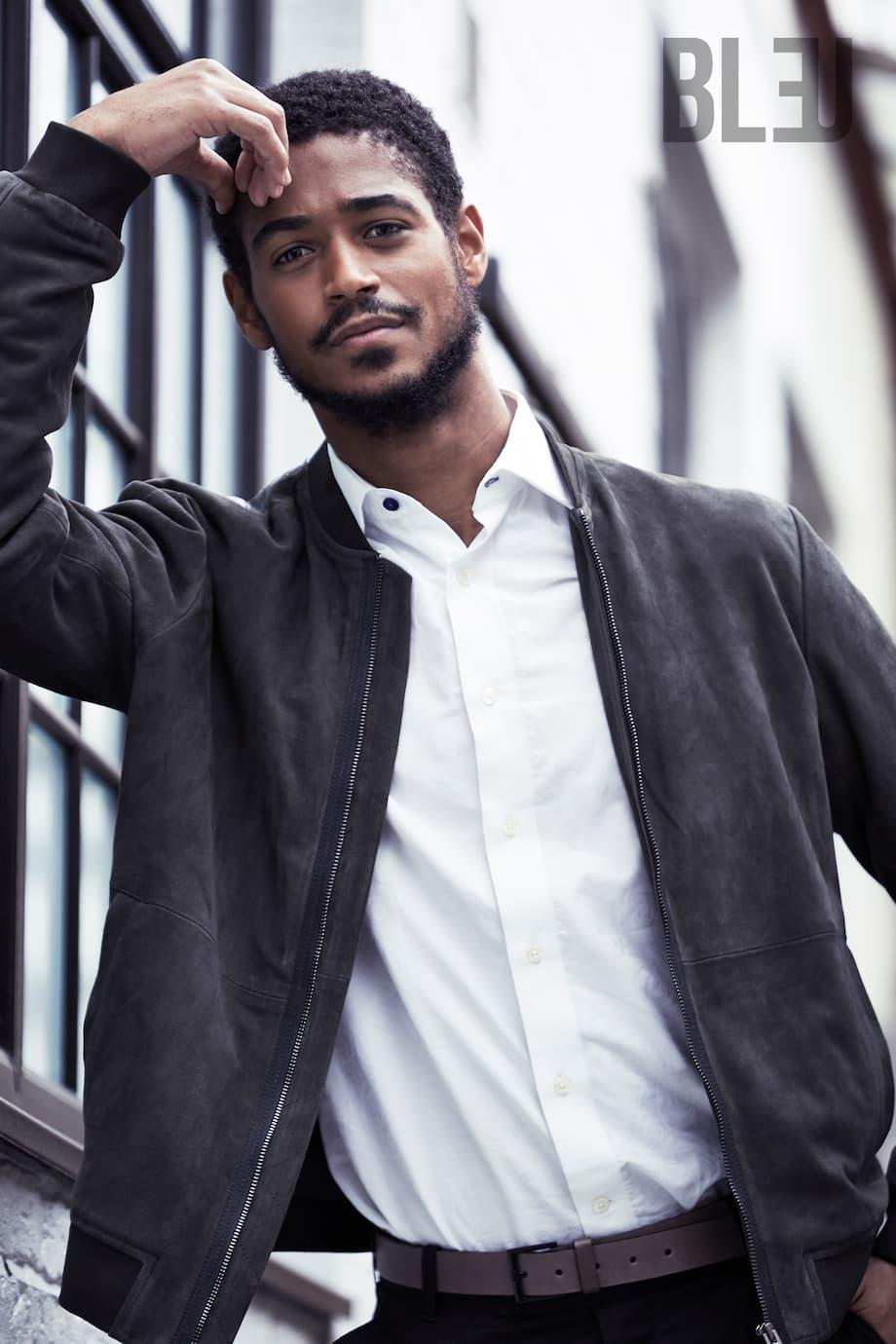 When you're filming in Los Angeles what do you miss most about London?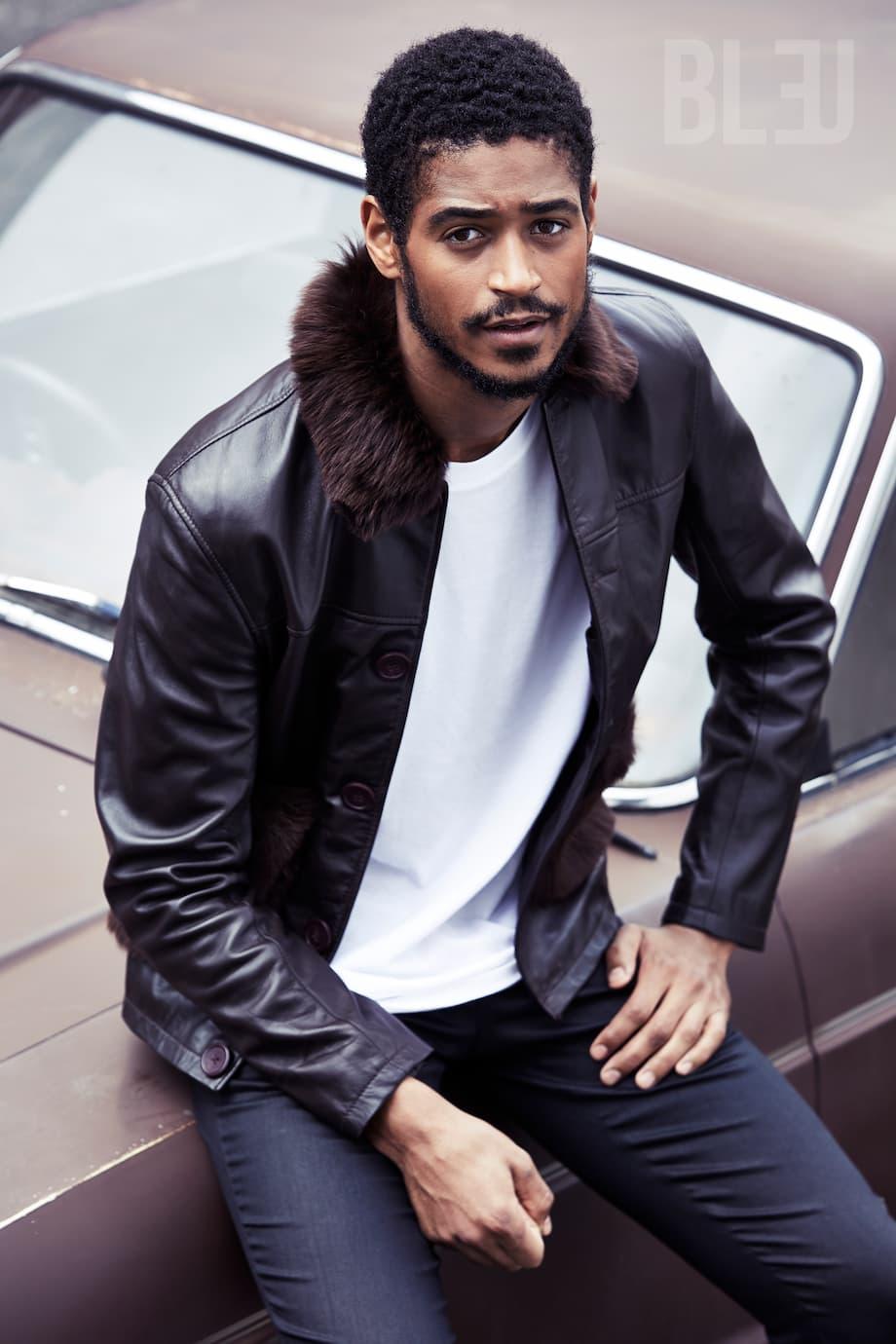 Lots of things (laughs). I'm London born and raised and I love it! Um, my Missus- but she comes out to L.A so, that's nice. I get a little slice of that. What else… fry ups and ahh steak and ale pie. I like having a pie and a pint at lunch and then having a nap, but that doesn't really happen in L.A.
Article continues below advertisement
Hiking and green juice instead?
Yeah, exactly but that's not really my thing. Oh, and the winter- I really miss the winter. When it gets dark early and it rains and you get into a nice pub! This has become very pub themed, I'm going to have to say something else before I give a worrying picture of myself ! (laughs) Walking is one of the things I miss most. London is nice to walk around in but in L.A I'm like the only person who walks. I often see people I know driving by, and they'll pull over and ask if I need a lift. Strolling the streets in L.A isn't quite the same as walking through the parks in London or along the Southbank. Oh and theatre, I watch a lot of theatre when I'm In London.
Best play you've seen recently?
That's such a difficult and good question..I've seen three excellent plays. Yesterday I went to see two plays. I had a two show day! (laughs)
Article continues below advertisement
I saw two shows at The National by American Playwrights. I saw Les Blancs by Lorraine Hansberry and was a smash! The other play I saw was Ma Rainey's Black Bottom which was a great production with fantastic performances. I saw the play I Am Thomas by a company called Told By An Idiot when I was in Manchester, about Thomas Aikenhead who was the last person in the United Kingdom to be executed for blasphemy. I was in bits after that. The company are so inventive and playful.. it's sort of pure storytelling and not what people always expect when they go to the theatre. There's something very special about theatre, that you're sitting there and something comes alive before your eyes and then it's gone.
Is there a role in a play you've been dying to play?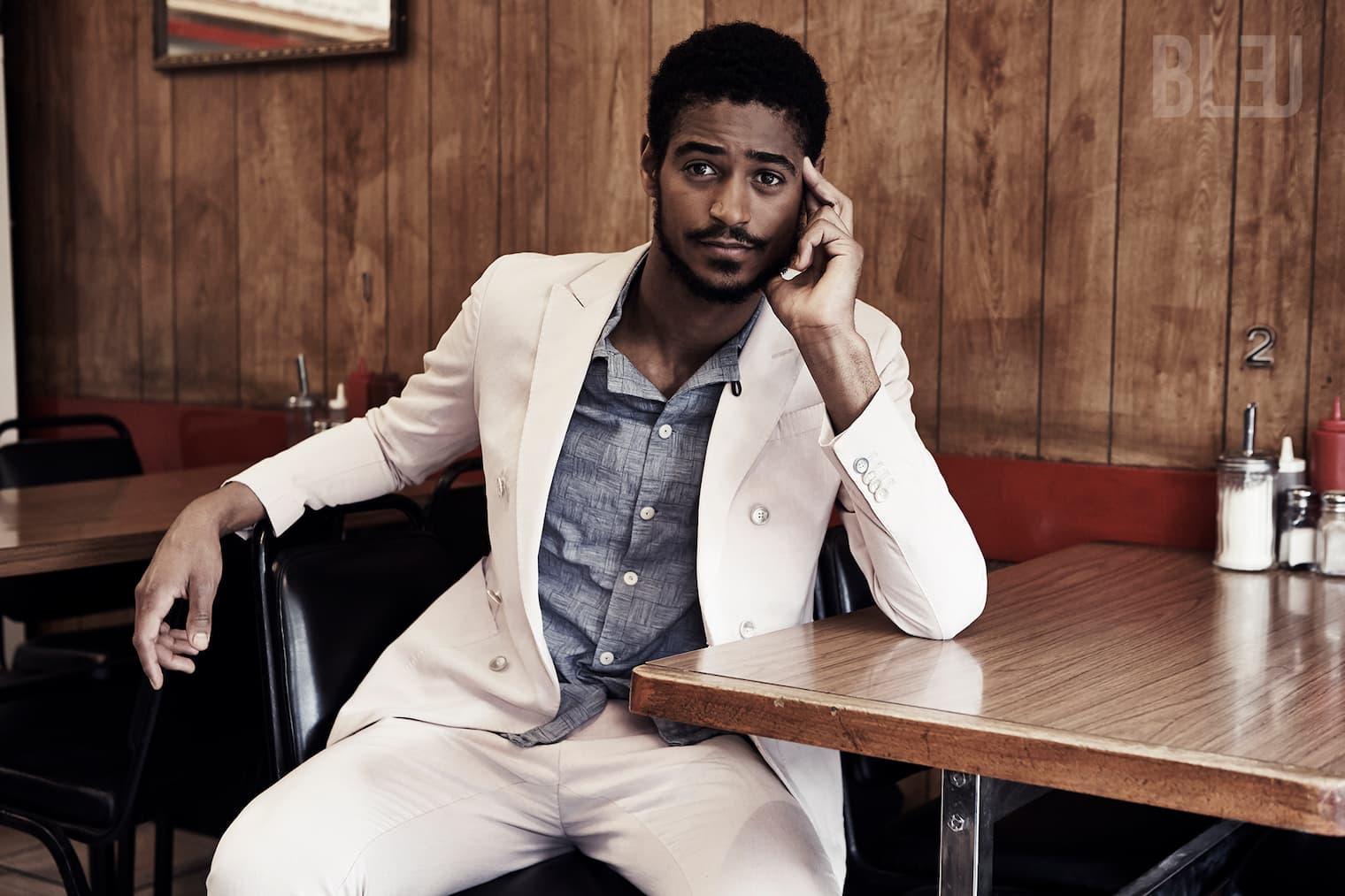 [King] Henry VI. The really good one is the last one. Henry VI Part Two and Henry VI Part Three are both great but Part Three… there's a speech in it that is fantastically written because the context in the scene you get the king bemoaning his situation. I find it sort of moving because you think, poor guy, and then Shakespeare immediately undercuts that. It's an amazing play; surprisingly neglected. There are lots of Shakespeare parts I'd like to play.
Article continues below advertisement
You've obviously never tried to get away with murder but what's the worst crime you've committed?
When I was at Oxford University I used to break into balls. Like fancy balls. It was great! So there'd be a ball coming, where the college would be shut off and everyone would buy their over expensive tickets and regalia. We'd find out what the wristbands were and essentially would forge. One ball they had a yellow laminated wristband so we then went shopping for folders- you know with the laminated bits? We'd then strip off that section and cut it into the thickness of the bands and then would flash them at the bouncers.
Did you start a trend?
No, it's been going on for a long time. It's an old tradition! Once a couple of older guys went to the ball in wetsuits through river boarding the college. They put their black tie in little water proof bags and waded through the water and got changed in the bushes. Apparently they had a brilliant time but were called in to meet the warden the next day because they'd left their named wetsuits lying around. Still, pretty impressive.
Article continues below advertisement
What's the plan after How To Get Away With Murder?
I don't know! We finish shooting in February so hopefully something: exciting, fun, different and all the good things you want from an acting job.
Where do you see yourself in five years?
Hopefully not unemployed with no job prospects! (laughs)
Article continues below advertisement
Devastating for many fans, you don't have Instagram. If you did, what would your username be?
That's so effective!
I would just want to lower expectations! (laughs)
Photography Vincent Dolman
Photography Assistant Oliver Barjolle