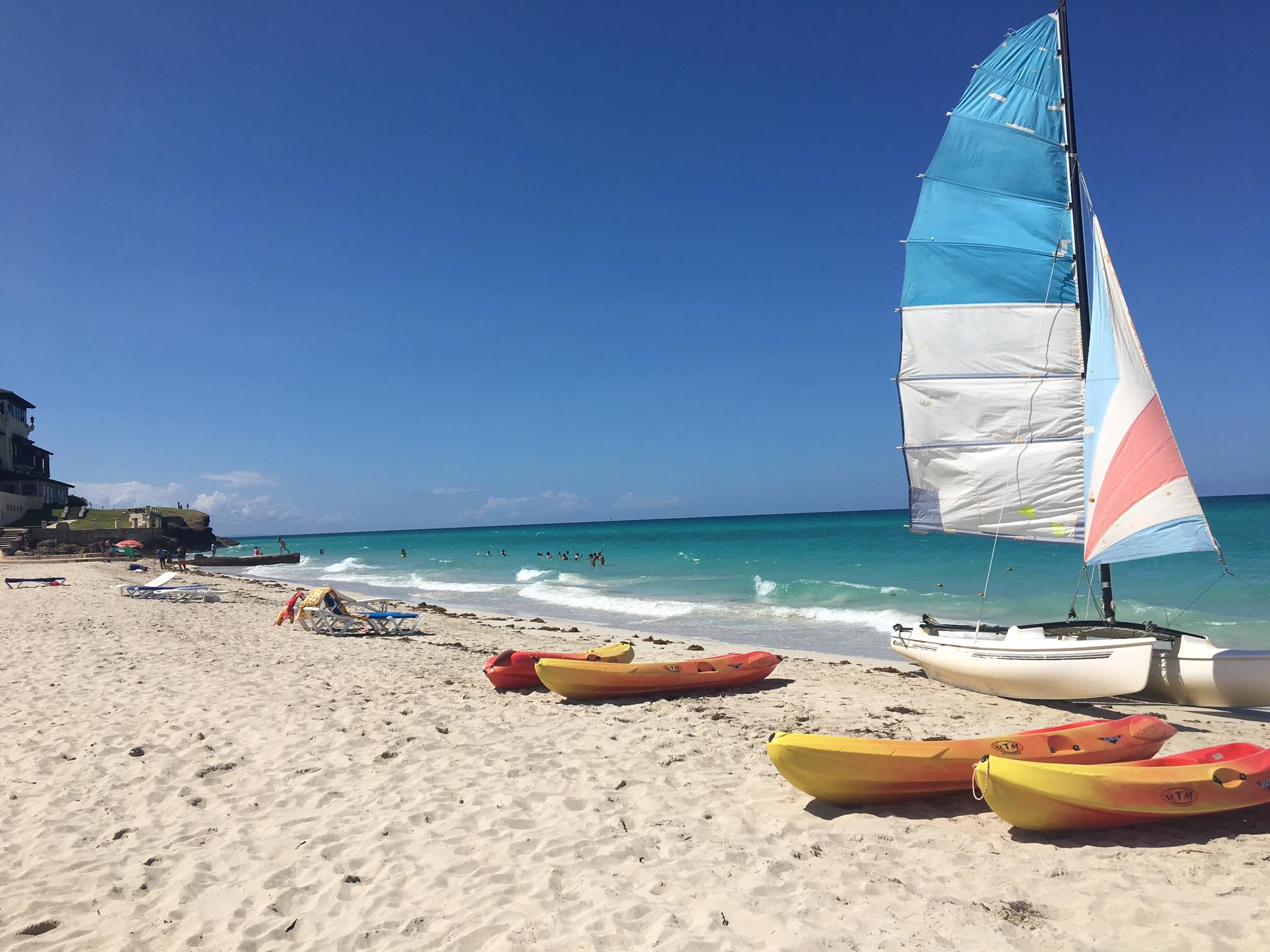 The Ultimate Guide To Seeing Cuba In 3 Days
It is no secret that Cuba is the new hotspot! While Cuba is the ultimate destination, a United States citizen cannot just up and go.

By Sable Sweeper

Nov. 18 2016, Published 6:46 p.m. ET
It is no secret that Cuba is the new hotspot! While Cuba is the ultimate destination, a United States citizen cannot just up and go. A U.S citizen can only travel to Cuba under 12 categories and with a Visa. United States citizens may obtain visa information at: info@cubavisaservices.com.
These are the 12 categories of allowable travel to Cuba for United States citizens:
1. Family travel 2. Official government business 3. Journalistic activity 4. Professional research and meetings 5. Educational activities 6. Religious activities 7. Public performances, clinics, workshops, exhibitions and athletic competitions 8. Support for the Cuban people 9. Humanitarian projects 10. Activities of private foundations or research for educational institutes 11. Exportation, importation, or transmission of information or informational materials 12. Export.
Once you have confirmed that your trip falls under these 12 categories, applied and obtained a Visa, it is time to pack and go. Here is the ultimate Cuba guide one can conquer in three days:
Money:
CUC (Cuban Convertible peso) and Cuban pesos (CUP) are the forms of currency used in Cuba. One can exchange their money at the airport for a small fee or in Old Havana at the local banks for free. There are no ATMS or card machines, so bring enough cash to get you through your stay. I will suggest converting a set amount and keeping some USD on the side in the event you need to exchange more.
Article continues below advertisement
Hotel vs AirBNB:
When deciding where to stay in Cuba, one should consider your budget, the need for internet and their comfort level. Airbnbs are the cheaper option over hotels. Most Airbnbs are located in Cuban neighborhoods away from tourist attractions, while the majority of hotels are located in central airs close to tourist attractions or beaches.
Transportation:
There are local buses one can use to travel throughout the city and to other cities; however, from my sightings they are usually are heavily occupied. I'd recommend catching a quick taxi ride to where you have to go. Taxis in Cuba are super affordable and easy to get it.
Article continues below advertisement
Internet:
If you think you will upload your pictures to Instagram or snapchat right away, think again! There is no phone service or easily accessible internet in Cuba. To get access to the internet, an internet card must be bought. Internet cards are sold at hotels and "Internet Parks." The cards can cost anywhere from $2 CUC to $5 CUC, depending where you purchase. The cards last one hour and service can be spotty. To locate an Internet Park, it is best to ask one of the local Cuban where is the nearest one.
Day 1:
One can get see a lineup of famous cars, visit museums and have authentic Cuban cuisine.
Old Havana Tours: The Old Havana Tour in an old car is a must. During the tour you will get to see the beautiful country part of old Havana, war sites, historic monuments, the famous Christ of Havana and not to mention scoring a great picture with the Cuban ladies and cigars. Not to worry, this tour is not expensive. It will run you about 20-30CUC depending on if you choose one hour or two.
Article continues below advertisement
Day 2:
Varadero Beach is about 2.5 hours away from Old Havana. I was able to get a taxi driver to drive my group out to the beach and stay with us for the day for $150CUC. During the drive to Varadero Beach you will get to see Cuban architecture, the beauty of vibrant colorful neighborhoods. Varadero Beach itself was the most beautiful beach I have ever seen. The sand is extremely clean, the water is unpopulated, sky blue and the perfect temperature. Be sure to grab a fresh Pina colada while at the beach.
The natural caves are one of Cuba's oldest tourist attractions. The caves are located about 1 hour away from Havana. I would suggest visiting the Caves while traveling to /from Varadero Beach. Be sure to have swimming gear if you wish to experience swimming in the caves.
Day 3:
Fusterlandia (Jose Fuster) Art Gallery (Havana) :
Here you will experience the creativity and work of Cuban artist, Jose Fuster. Fuster took his artistic mind and decided to redecorate his home and ultimately the community surrounding it. Read more here.
This is where the famous picture of Castro is located. Grab a selfie and go. There is not much here.
The Handcraft Market (Old Havana):
Looking for gifts and crafts to bring home? Here is the place!
At the Handcraft Market one can find anything from Cuban Rum to handcraft leather purses and baseballs to paintings and cigars.