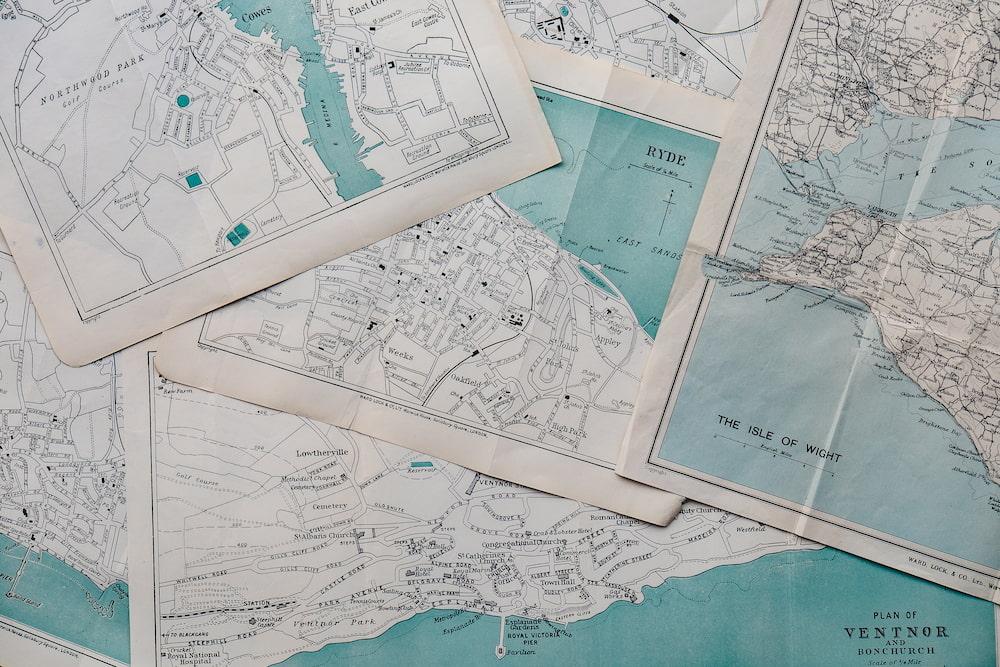 BleuLife's First Annual Favorite Places, From Curaçao to Wisco.
Words by DéVon Christopher Johnson and Raymond Mora 2016 was an exciting time for BleuLife and all of our brands. We […]

By RaymondM

Dec. 22 2016, Published 2:27 p.m. ET
Words by DéVon Christopher Johnson and Raymond Mora
2016 was an exciting time for BleuLife and all of our brands. We had the chance to explore the planet is so many ways. Travel has become a huge part our brands DNA. So, we decided to do an annual favorite places editorial. Don't worry we are not trying to break the bank. There are several options to fit any budget. From art tours in Sante Fe to horseback riding in Kauai we have something for everyone. Get a head start on 2017 travel plans. Pack your bags and and dust off your passport and travel the planet the Bleu way!
Article continues below advertisement
Curaçao, W.I.
Pronounced "KEWR-E-SOW," Curaçao is a Dutch Caribbean island, frequently associated as the third and largest of the ABC Islands (completed by Aruba and Bonaire). Its warm sunny climate is typical year-round, with trade winds averaging 5.6 m/s. The island is home to less than 150,000 residents from over 55 different cultures. The official tender is the Netherlands AnPllean Guilder, also called the Florin, but US currency is widely accepted.
Dutch and Papiamentu are recognized as official languages, but English and Spanish are also taught in schools. Curaçao's economy largely depends on the oil refinery, large shipping repair, and tourism. Willemstad, the capital of Curaçao, was declared a UNESCO World Heritage Site in 1997. Willemstad leads to the largest natural harbor in the region and is postponed outside the hurricane zone to provide shelter to sailors in the Caribbean during storm season.
Where To Stay
Spa & Beach Club Piscaderaweg,
http://www.florissuitehotel.com
Instagram: @Florissuitehotel
Where To Eat
De Ruyterkade, Willemstad, Curaçao
Some of the best local food you'll have on the island. Check out the stalls, where locals cook up island fare from traditional specials to our personal favorite, the pumpkin pancake.
Mambo Boulevard, Bapor Kibra Curacao
Kaya Damasco, Jan Thiel, Curaçao
With the beautiful palm trees, clear blue water, and cool shade side you will feel like you are on a vacation at Karakter. What make this restaurant so attractive is the delicious breakfast, lunch, dinner, drinks, and the nighttime unique beach experience with cozy lounge chairs.
Nieuwstraat 32 / Schoonesteeg 1 | Curacao
Saint Tropez Ocean Club – Restaurant
Kaua'i, HI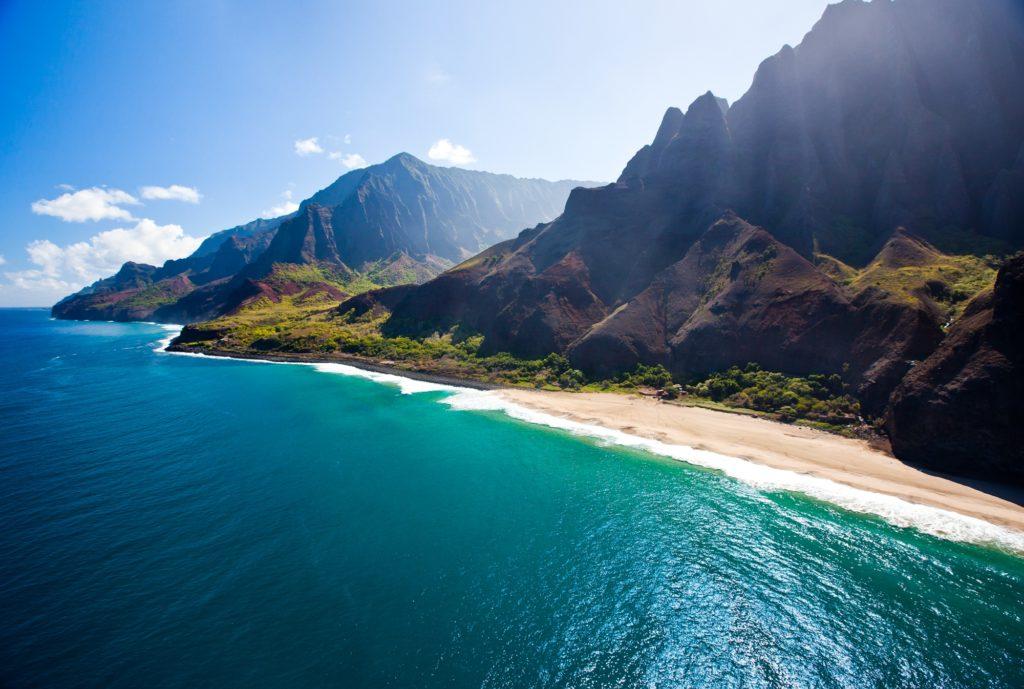 There is a silver-haired man at the end of a bamboo meets-caulk board bar pouring a bottle of Coors Light into a pre-spiked glass. He sips with the guilt of a child taking a swig of dad's special brew when no one is looking. To the left, a shadow of a pup cascades over my feet. This can't be. But, yup! It's a Chihuahua. A local is just popping into Tahiti Nui to grab something to go. An order is placed in a blink of an eye and out the door goes the dog and owner. No fuss. I doubt the packed room even noticed.
This is Hawaii. This is what paradise should be. Rules are not rules and life forges its own path. The locals are actually from this province and the visitors from the mainland and abroad aren't looking for an Americanized vacation. They want the real thing. This is the real thing.
I must admit, sharing this story with you is bittersweet. I've found a little peace of heaven and I want it to stay this way. Traveling around the world has brought me remakes of Times Square, The Las Vegas Strip, and South Beach's Ocean Drive. Countless passport stamps just to come home feeling like I never left. But here, no passport needed, in an American state, I've found the vacation I've always wanted.
Where To Stay
2251 Po'ipu Road, Kōloa, HI 96756
Kaua'i Marriott Resort on Kalapaki Beach
3610 Rice Street, Līhu'e, HI 96766
St. Regis Princeville Resort
5520 Haku Road, Princeville, HI 96722
808-826-9644; Stregisprinceville.com
Must Do
Princeville Ranch Adventures
5-4430 Kūhiō Highway, Hanalei, HI 96714
Waterfall Horseback Tour, Princeville Ranch Adventures
Saddle up for a ride across Princeville's Working Cattle Ranch and enjoy beautiful panoramic views of the Hanalei Mountains and Pacific Ocean. After your ride you'll take a hike, reaching a perfect Hawaiian waterfall setting to enjoy a picnic lunch and then a cool brisk swim in a mountain pool.
Milwaukee, WI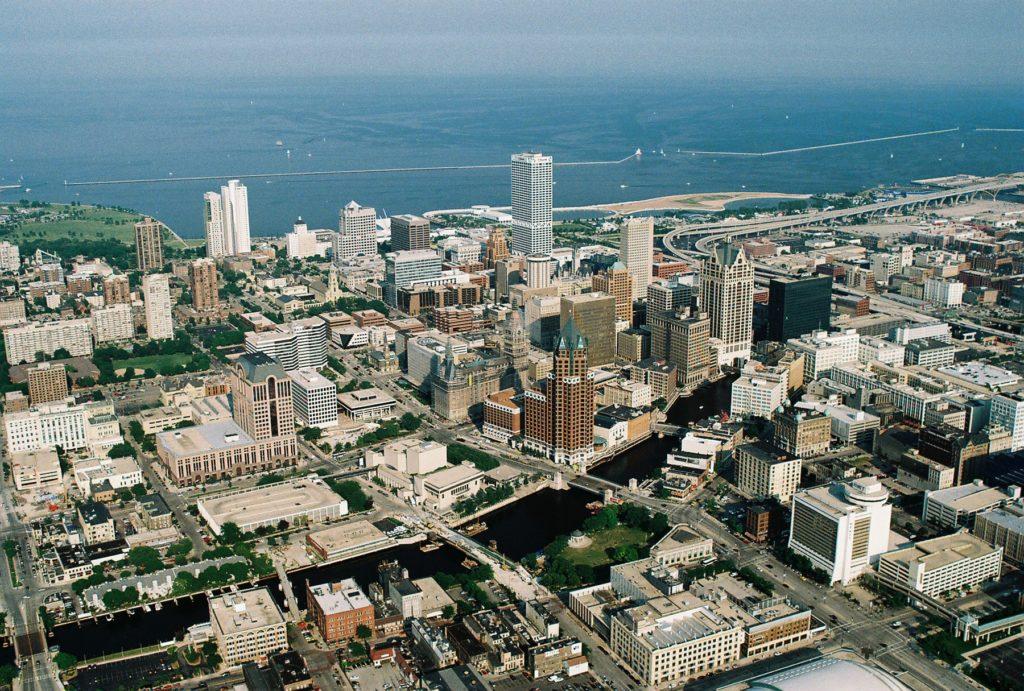 Milwaukee's past and present take shape in a downtown skyline shared by gleaming, modern architecture and historic buildings filled with character. Set against the dramatic backdrop of Lake Michigan, Milwaukee is a cosmopolitan city that combines Midwestern friendliness with sophisticated flair. The city holds the most famous German restaurant in all of North America, inhabiting not one but two James Beard award winning chefs. Dazzling diners with their creations and a new twist on its brewing heritage–gastropubs offering beer pairings with meals. The theatre scene boasts opera companies, a world-class symphony, a nationally acclaimed ballet company and an array of professional dance and theater companies performing at venues all across the metro area. And Milwaukee's prime lakefront location provides plenty of opportunities for fun and adventure in the great "urban outdoors." Once you've been here, experienced the excitement of the culture, the warmth of the people and beauty of the city— you'll be sold. www.visitmilwaukee.org
Must Do
Potawatomi Hotel & Casino
1721 W. Canal St, Milwaukee, WI 53233
(800) 729-7244 Paysbig.com
Searching for art and culture in Milwaukee? Perfect. This museum is the first art gallery beginning in 1888 within this location. Santiago Calatrava is the architect to design the sensational museum inside and out on the shore of Lake Michigan, downtown Milwaukee.
400 W. Canal St, Milwaukee, WI 53201
1872 N. Commerce St, Milwaukee, WI 53212
Instagram: @Lakefrontbrewery
Where To Eat
Motorrestaurant.com Harley-Davidson Museum
400 W Canal Street Milwaukee, WI 53201
Twitter & Instagram: @hdmuseum
Founded by David J. Baldwin, in 1966, is a spy-theme hideaway with historical references that became a landmark for hungry spies. This restaurant is so secretive that a password is needed in order to get in, but don't worry it isn't hard to find.
779 N. Front St, Milwaukee, WI 53202
Cincinnati, OH
Throw out everything you think you know about the mid-west. Everything about the city of Cincinnati will surprise you.
Where To Stay
21 E 5th St, Cincinnati, OH 45202
(513) 621-7700 Westincincinnati.com
Instagram: @WestinCincinnati
Where To Eat
Orchids at The Palm Court Hilton Cincinnati Netherland Plaza
35 W. 5th street, Cincinnati, OH 45202
Twitter: @orchids_at_palm
118 East Sixth Street, Cincinnati, OH, 45202
Twitter and Instagram: @sottoCincy
Must Do
Harriet Beecher Stowe House
This historic home located in Cincinnati's Walnut Hills neighborhood was once the residence of influential antislavery author Harriet Beecher Stowe, best known for Uncle Tom's Cabin. The home includes a look into the family, friends, and colleagues of the Beecher-Stowe family and the Lane Seminary. The main focuses in this house are the abolitionist, civil and human rights, and Underground Railroad movements.
National Underground Railroad Freedom Center
Opened on the banks of the Ohio River in Cincinnati in 2004, the mission of the National Underground Railroad Freedom Center is to reveal stories of freedom's heroes, from the era of the Underground Railroad to contemporary times, challenging and inspiring everyone to take courageous steps of freedom today.
Cincinnati Contemporary Arts Center (CAC)
Edward M.M. Warburg, founder of the American Ballet and NYC's Museum of Modern Art, suggested to three females that they start an arts scene in Cincinnati rather than become apart of your modern day art job. In 1939 the CAC began as the Modern Art society and is marking the 25th anniversary of its retrospective photography, The Perfect Moment.
The Cincinnati Art Museum is here to inspire and connect communities with its 67,000 displayed works. This museum also has a wide range of programs, events, and activities, with free admission for all guests.
Carew Tour Observation Deck
Who wouldn't love to see the city's highest elevation point, viewing the spectacular scene of Cincinnati's Cityscape and riverfront? Go and observe from the 49th floor from the city's Carew Tower, which was built in 1930, serving as the model for the Empire State Building. #CarewTower
Santa Fe, NM
Santa Fe is over 400 years old— the nation's oldest and highest elevation state capital. However, today it is a modern city with the perfect balance of history and progression. There, exists a delicate dance between the old world and new realm for which certainly warms the heart of even the most skeptical traveler. Suits and families alike will find top-notch hotel accommodations and award winning culinary experiences.
We spent three days in Santa Fe and that was just enough time to prompt our desire to return again and explore more of what this City offers. The highlight of the trip was a visit to Bandelier National Monument. With its petroglyphs and wall art, this once sprawling community links history with the still thriving communities that surround it. Native culture is alive and strong in New Mexico; No greater preserved than in Santa Fe. If it were left up to the history books, Native American culture has been wiped out. Those are complete misconceptions.
The culinary and art scene rival any other major city in the U.S. If time permits, visit the Santa Fe School of Cooking. Take the opportunity to immerse yourself in local cuisine and dine with the chefs. There are plenty of stories to be shared.
Where To Stay
Hotel Santa Fe The Hacienda & Spa 1
501 Paseo De Peralta, Santa Fe, NM 87501
Instagram: @hotelsantafe.nm
Rosewood Inn of the Anasazi 113 Washington Ave, Santa Fe, NM 87501
Instagram: @rwinnofanasazi
Hilton Santa Fe Buffalo Thunder
20 Buffalo Thunder Trail, Santa Fe, NM 87506
Where To Eat
Rancho De Chimayó Restaurante
300 Santa Fe County Rd 98, Chimayo, NM 87522
86 Cities of Gold Road, Santa Fe, New Mexico 87506
710 Camino Lejo, Santa Fe, New Mexico 87505
Instagram: @museumhillcafe
Green Bay, WI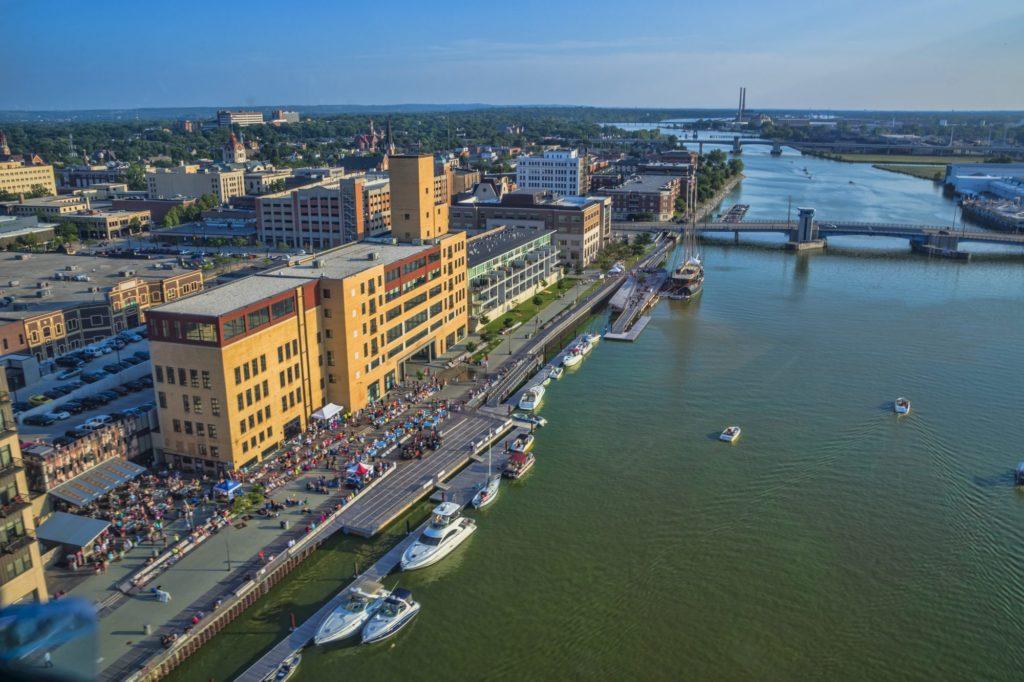 The perfect guide to an extraordinary adventure in Green Bay.
There are many beautiful and interesting places to go around the world. Many are intriguing landmarks and often many fun activities. Green Bay, Wisconsin, shares all the qualities of an attractive place to explore. Check out these six wonderful places to go to in Green Bay, which I thought were terrific.
Where To Eat
A night in Green Bay is not complete without eating at Koko Sushi, an intimate and festive dining experience. Gary Flood, a master sushi chef from California, makes some of the best creative sushi in Green Bay: Godzilla Roll, Where's Bob, Hand Grenades, etc. This menu is specifically built for sushi and non-sushi lovers.
For an individual that rarely eats sushi, I enjoyed this restaurant. I loved the Godzilla and Buffalo Rolls. Both are my favorites but you can choose over 25 other selections of sushi. Also the sweet potato fries were delicious, which is a common side dish used in most restaurants. Either way, you can enjoy sushi night with your family and friends before heading out to other places in Green Bay.
Titletown Brewing Company
Voted as one of USA Today's 10 Best Brewpubs in the country, the Titletown Brewing Company, which is named after the 13 world championships won by the Packers, features countless options of food to eat. You can taste the Titletown Cheese Curds, Wisconsin Brat Platter, Spicy Elk Burger, Drunk Mac & Cheese Pizza, and much more. They also have their own Titletown beer list featuring award winning craft beer: Boathouse Pilsner (Gold), Johnny Blood Red (Silver) and Dark Helmet Schwartzbier (Bronze). I remember drinking the Boathouse Pilsner and it taste so good that it made the more common beers irrelevant. Even the other two drinks were great, although I'm not a fan of red and dark beers. But besides the drinks, the best moment was drinking from the Beerbler, which is a beer fountain. It was cold, fresh, and sustainable. Too bad it is only in Green Bay, but remember to take photos for this icon spot.
The Parallel 44 Winery is one of the best wineries in Wisconsin. Owned by Steve Johnson and Maria Milano, they produce great wine made by their vineyard. Going into the winery, they showed me one of the world's finest grape growing and winemaking region. The drinks are sparkling and fruity at the same time. I thought tasting some of their best work is much different compared to New York or other states. Their production facility is efficient demonstrating how well they know what they are doing. They offer wine tastings as well depending on the season. If you are a wine lover, try them out when you visit Green Bay.
Must Do
A big city is not complete without having a Botanical Garden, and Green Bay has a beautiful one. The Green Botanical Garden features 47 acres of display gardens and natural areas capturing the beauty of four wonderful seasons. Even in a short tour, I saw some terrific flowers and creative statues.
One statue they described says it can grant your secret wish as well, which would be true if some people gave feedback on the results. There are also winter and spring performances in the garden, so they are prepared for any type of weather coming in Green Bay. Be sure to visit this garden, as it is a perfect place for flower and non-flower lovers.
If you want to experience a fun activity in Green Bay, try out the Segway tour. The Segway tour, located on the Rustic Roads, offers a viewing of natural woodlands and an open farmland. Riders get to see the slight hills, which can be dangerous if you cannot control the Segway. Going on the electric vehicle was tricky at first but very easy once you get the hang of it.
When I was first on it, they told me to stand and to control it with my feet. To go fast move forward, to stop slowly move back. Once I got it, it was fun. They offer other tours such as Historical, Packer, or Nature themes. Be sure to be safe and have fun with these electric vehicles.
Open since 1957, this is by far the best part of Green Bay. Looking at it from the outside coming out of the Packers Heritage Trail Trolley, I was impressed by how big it is. The Green Bay Packers when they first started as a franchise were having their games at the City Stadium from 1925 to 1956. But they wanted to have their own turf and thus Lambeau Field came into existence.
Article continues below advertisement
So many places you can explore inside the stadium from the 1919 Kitchen & Tap sports bar to the Green Bay Packers Hall of Fame showing historic moments, and even going on a tour of the fi eld itself. Heck even checking out the Packers Pro Shop provides great gifts for die-hard Packer fans. This really is a memorable experience. It is open all year long even after the season is over and perfect for sports and non-sports fans, even if you don't like the team.