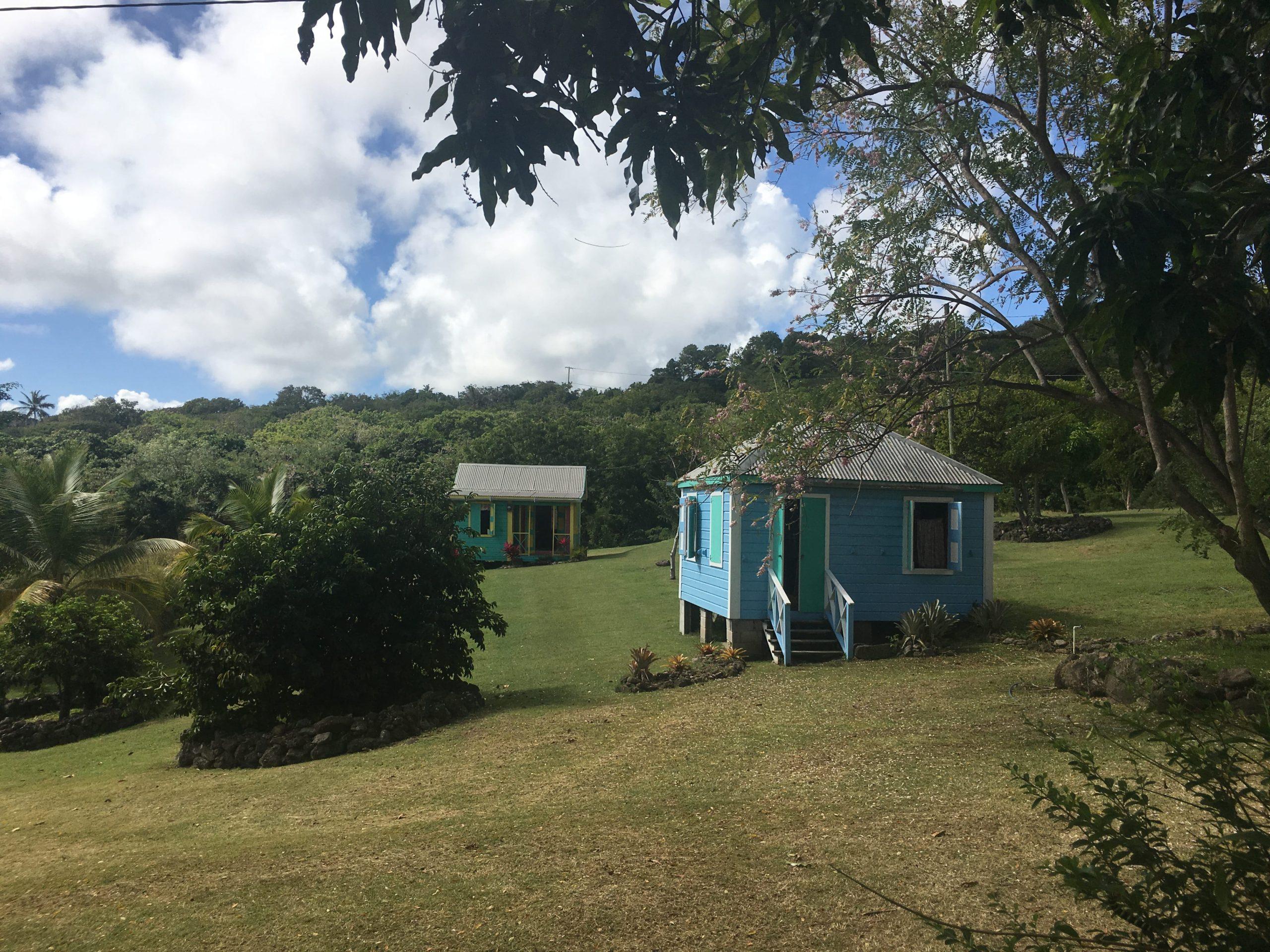 Discover Paradise, Again
By J'na Jefferson

Jun. 5 2017, Published 11:10 a.m. ET
Nevis is the smaller of the two islands comprising the nation of Saint Kitts and Nevis in the Caribbean. The island's capital, Charlestown, is filled with Georgian-style buildings and other British colonial relics.
Some may say that there is no place on the planet to be discovered anymore. Every shore, mountain, forest, and valley have been touched and spoiled by an ever-modernizing world. And that the world has become smaller since Columbus set sail in 1492.
I beg to differ. Discovery doesn't begin or end with Columbus's journeys across the Atlantic Ocean. We all have the right and privilege to be modern day explorers. The chance to experience the world in which as children we only read in skewed history books is just a click away. There is no better example of this opportunity than a visit to the naturally beautiful and enchanting island of Nevis.
"That's the same thing as St. Kitts, right?"
Article continues below advertisement
I could go on and on with the questions from friends and colleagues when mentioning my trip to Nevis. So instead of leading with where I am going. I simply ask them, "Who's on the $10 bill?" Unless you have been hiding under a rock, you have heard of the hit Broadway Musical Hamilton. It is the story of celebrated and enigmatic Founding Father, Alexander Hamilton. What the play leaves out (we assume unintentionally) is that dapper gentlemen on the $10 dollar bill and first Secretary of the US Treasury was born on the Caribbean island of Nevis January 11, 1757.
But first, back to Columbus, who for the Europeans discovered the island. The name Nevis is derived from "Nuestra Senora de Las Nieves" which translates to "Our Lady of the Snows," because of the cloud capped mountains. Columbus thought it was snow on top of the mountains. Today the majority of the approximately 12,000 citizens of Nevis are of primarily African descent. English is the official language, and the 98 percent literacy rate is one of the highest in the Western Hemisphere.
Article continues below advertisement
The Nevisians are as laid back as any other Caribbean island. There are single lane roads and those peculiar round-a-bouts that have managed to keep stop lights away for decades. But what makes this island a paradise is not necessarily the topography-it's the people. Culture and pride saturate every experience on the island. The locals stand tall, heads held high, and know their history. This is the kind of place that the well traveled have held secret for years. We feel like we are letting out the secret. But, only to those who are willing to let their hair down and relax. Stroll barefoot on the road. Kiss under the moonlight. And lay on the beach as the sun caresses you skin.
Pack light and please don't try and be the guy that's best dressed on the trip. No one cares. Experience life, as it was suppose to be- Nevis Naturally.
Article continues below advertisement
How to get there:
From North America, fly to San Juan, Puerto Rico and connect with any airline that services Nevis. Seaborne flies direct to Nevis, Wednesday – Sunday, while Tradewind Aviation flies direct from Puerto Rico to Nevis daily.
Via St Kitts
As shared above, North American travelers may choose to fly to St Kitts and then connect to Nevis via ferry. Another option is to fly to Antigua or St. Maarten and then take Caribbean Helicopter from Antigua or WINAIR from St. Maarten to Nevis.
American Airlines offers daily flights from Miami into St Kitts. The airline also provides direct flights to St Kitts on Saturdays via New York's JFK airport and from Charlotte, North Carolina. There are also seasonal direct flights from Toronto on Air Canada.