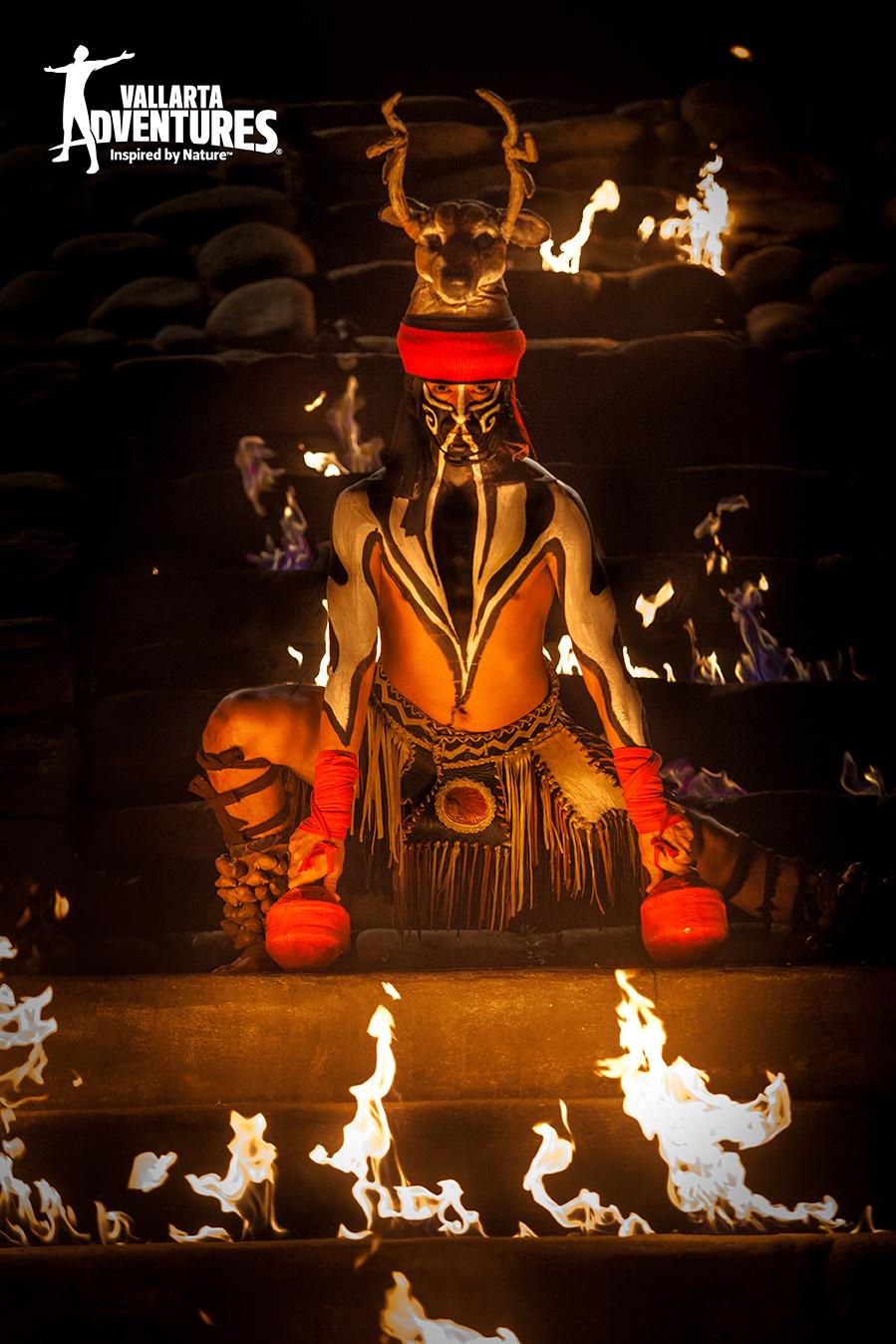 Enchantment Abounds at Puerto Vallarta's 'Rhythms of the Night' Dinner Show
Rhythms of the Night is an immersive dinner show experience like none other, transforming your night into an enchanted evening on […]

By Merilee Kern

Jun. 28 2017, Published 12:18 p.m. ET
Rhythms of the Night is an immersive dinner show experience like none other, transforming your night into an enchanted evening on a mystical land. The experience begins with a relaxing cruise across the Banderas Bay where complimentary snacks and cocktails are served. As the sun sets across the sky, you will be rewarded with a stunning light display along the coastline, as the sun sets and the moon starts to rise. This picture-perfect setting is a primer for the experience ahead. As your cruise ship ports at the secluded Las Caletas cove, you will be greeted with a beautiful starry night, a torch–lit pathway, and mysterious islanders coaxing you to your initial destination.
As if the nautical journey to this tranquil cove was not enough, your evening will only get exponentially better. The fire-lit path will guide you to an exceptionally romantic outdoor dining area right along the coast. Nature provides the perfect setting for this outdoor dining experience, as a light wind from the Pacific Ocean blows in the air and through the decorative palm trees. Light from the torches and litany of candles scattered about flickers on the water. The sounds of nature are intertwined with table-side serenades from talented musicians wandering through the dining area. The atmosphere alone transforms dinner into a mesmerizing experience.
Guests are then treated to a full-service buffet that includes thoughtfully prepared food selections to accommodate any dietary preference. The buffet includes grilled chicken, fish and steak, along with a delicious display of vegetables, salads, and, of course, tortillas that are hand-made exhibition style. The dessert buffet is equally tantalizing, with cakes, pies, flan and brownies among the many offerings.
Article continues below advertisement
After dinner, you will be beckoned to the outdoor amphitheater where talented local artists will perform a spectacular theatrical performance amid the backdrop of a pyramid adorned with candlelight. Through fire, acrobatics, dance, song, music, comedy and magnificent costuming, the performance proudly reenacts some of the ancient customs that highlights the rich history of this region.
At the conclusion of this perfect enchanted evening, you will receive a final toast as you dance the night away as the cruise ship transports you back to the port with music bumping and cocktails flowing. As with the ride to the cove, the return trip also provides scenic views unique to this part of the world.
Overall, this enthralling evening offers the opportunity to have a relaxing, peaceful and exciting night filled with sights, sounds, smells and tastes you will not soon forget. Whether you are looking for the quintessential romantic dinner experience, a fun-filled family adventure, or are planning a group event, an evening with Rhythms of the Night is a magical journey sure to impress. This mesmerizing experience will captivate your heart and leave you spellbound.