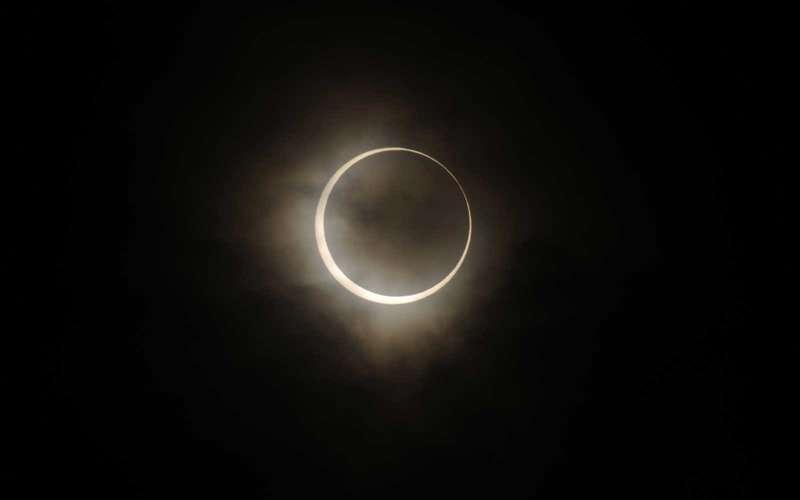 The Next Eclipse Is Happening In A Bunch Of Places
Most people went all in getting special glasses or equipment to watch this year's solar eclipse. Everyone gathers together and […]

By Devon Johnson

Aug. 21 2017, Published 5:48 p.m. ET
Most people went all in getting special glasses or equipment to watch this year's solar eclipse. Everyone gathers together and appreciate a moment that doesn't come every year. If anyone is counting down for the next eclipse, here are the dates and places, according to Travel + Leisure:
The Great Southern American Eclipse #1 – July 2, 2019 (South Pacific, Argentina, Chile)
South America gets the next eclipse as it sweeps across Chile and Argentina before sunset on July 2, 2019. The best place to look at it is on Chile's Elqui Valley. It is a nice spot for stargazing and worth the experience as it lasts for a couple of minutes.
The Great South American Eclipse #2 – Dec 14, 2020 (South Pacific, Argentina, Chile)
South American gets another taste of the eclipse on Dec. 14, 2020 as it sweeps both countries and is much further south than before. Bariloche in Argentina is a nice attractive place to see the eclipse. The totality lasts about two minutes.
The Antarctican Eclipse – Dec 4, 2021
This eclipse is short and precarious. To go to Antarctica you need more than $50,000, and that is pretty expensive. Maybe taking a trip to the South Pole is an option but it is a lot of work considering how cold Antarctica is.
Article continues below advertisement
The Western Australian Eclipse – April 8, 2023
The western region will get to see less than five total solar eclipses in 20 years and the first one is happening in 2023. Only a minute of the eclipse will show.
The Great North American Eclipse #2 – April 8, 2024
Another solar eclipse will sweep the US in seven years. States such as Texas, Arkansas, Missouri, Illinois, Kentucky and New York will have a totality that this time will last over four minutes.
Article continues below advertisement
The Atlantic Eclipse – Aug. 12, 2026
There are two options for this eclipse happening in the Atlantic region. One is to go to Reykjavik, Iceland's capital city, and travel to Reykjanes Peninsular. The eclipse lasts for 1 minute and 44 seconds in that area. Going to Northern Spain, it lasts for one minute and 36 seconds.
The North African Eclipse – Aug. 2, 2027
This is probably the most promising region to watch the solar eclipse. It lasts for a long 6 minutes and 23 seconds over the Valley of the Kings at Luxor. A clear sky above the Mortuary Temple of Hatshepsut make it perfect for hardcore eclipse fans.