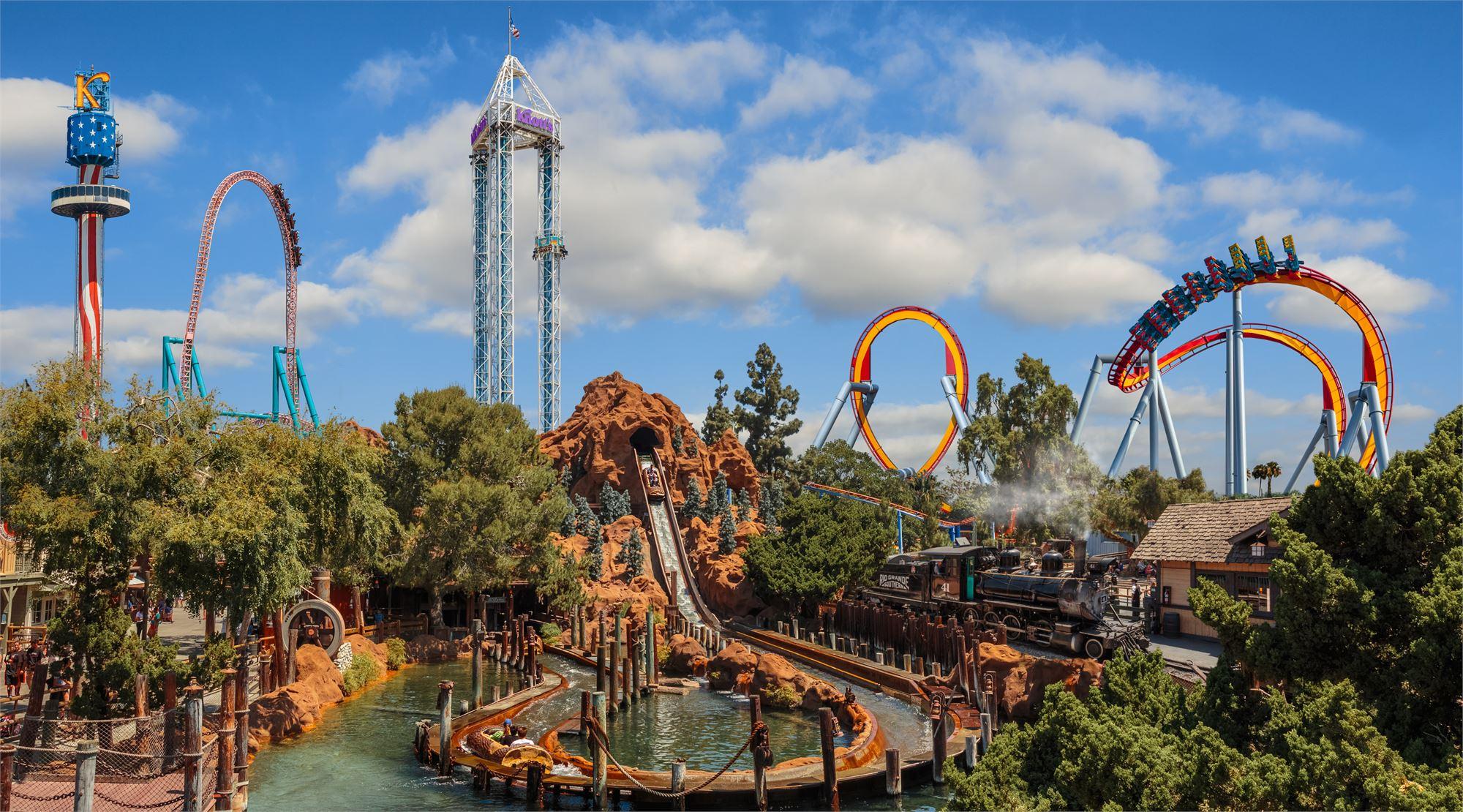 4 Itinerary Essentials In Buena Park, California
By Merilee Kern

Sep. 20 2017, Published 12:13 p.m. ET
Nestled in California's Orange County, the city of Buena Park is a beacon for fun-loving family travelers. Comprised of approximately 11 square miles, this small town packs a huge travel and tourism punch, boasting some of the world's most well-known theme parks and attractions.
With a history that dates back to 1783, when the entire state was occupied by Spanish explorers and Pedro Fages ruled as governor, Buena Park has an interesting if not inadvertent origin. The King of Spain gave Fages permission to create land grants and the area was divided into five ranchos, one of which was Rancho Los Coyotes with a total of 48,806 acres. Buena Vista sits in the middle of this rancho.
In 1885, James Whitaker bought 690 acres with the intention of creating a cattle farm. However, the railroad convinced him to create a town instead. When he then created the town of Buena Park, Orange County was not yet formed and he likely had no idea that, one day, the town would become a mecca for tourists wanting to experience some of the best family entertainment Southern California area has to offer.
Article continues below advertisement
Adjacent to the city of Anaheim, California, Buena Park is a mere twenty miles from Los Angeles, ten miles from the beach, and only five miles from Disneyland and Disney's California Adventure Park. But within its own city limits there is an abundance things to do for families or anyone who seeks fun and frivolity. In fact, Buena Park is sometimes called "the entertainment capital of Southern California" given how much there is to do in the area. Below are four Buena Park itinerary essentials should your own travels take you to this lively locale.