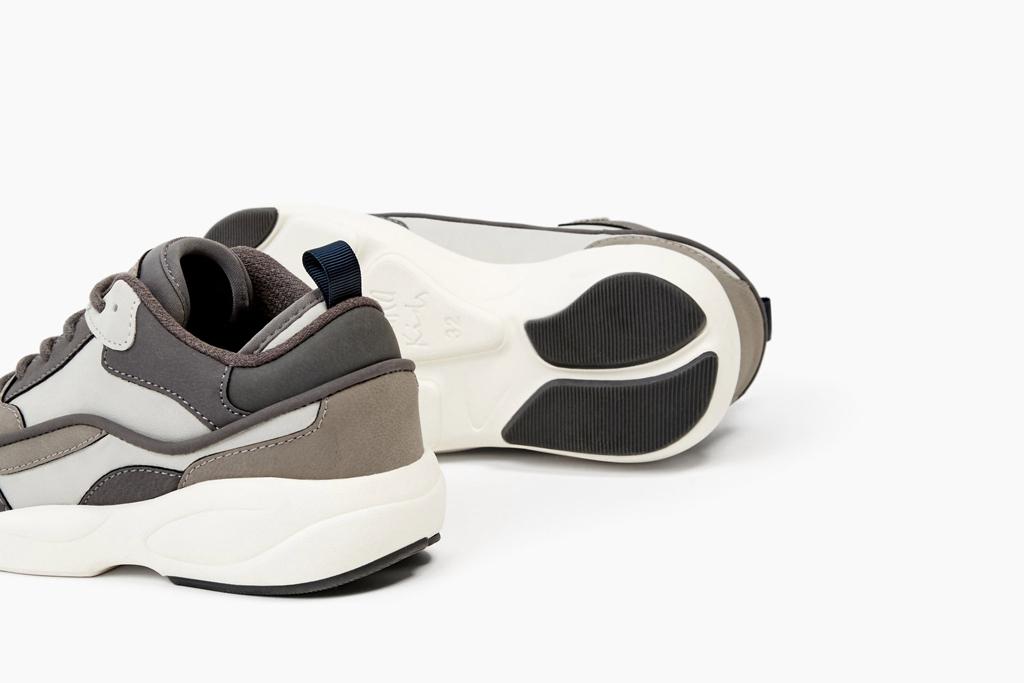 Zara takes Advantage of Balenciaga's Triple-S Sneaker Style
According to fast-fashion brand Zara, they are introducing a similar take to Triple S with their own Multi-Piece Sneaker.

By Caitlin Durning

Sep. 26 2017, Published 2:05 p.m. ET
With the recent news about Balenciaga's Triple S, the dad sneaker trend is more popular than ever. According to fast-fashion brand Zara, they are introducing a similar take to Triple S with their own Multi-Piece Sneaker.
The shoe according to HypeBeast, "Comes with patches of different kinds of material and colors across its upper, as well as a chunky sole that is featured on all dad type sneakers, with the cost of $35 USD, much lower than the actual Triple S retail price."
Which one would you choose? A cheap copy or the real thing?