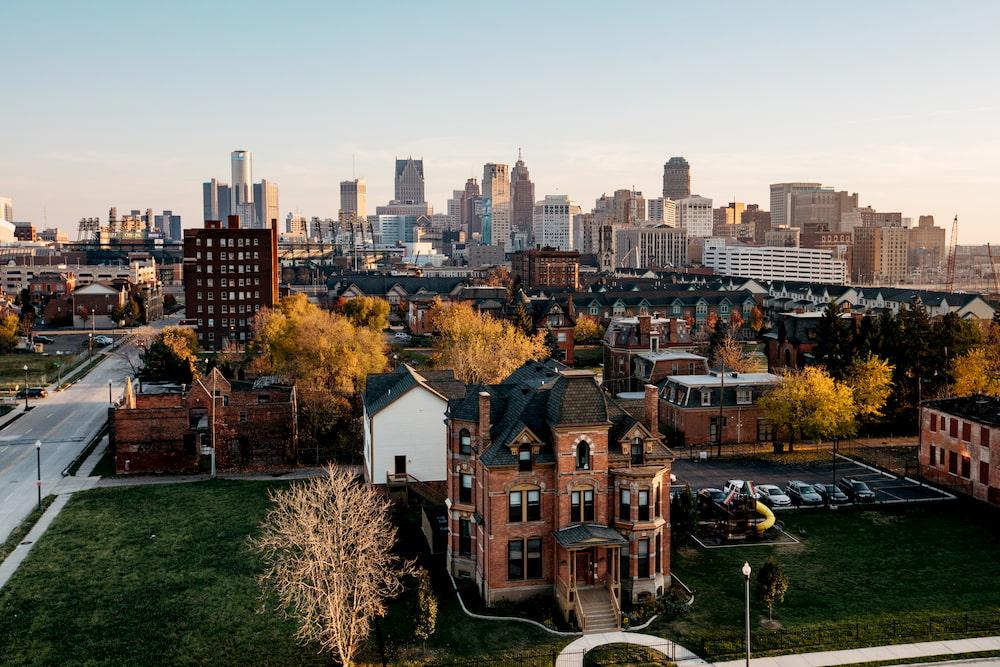 The Unbreakable, Undeniable, Undefeatable Detroit, Michigan
A few years ago I wrote a piece titled Detroit Isn't Dead. It was a recap of my first visit to the Motor City which always been alive.

By Devon Johnson

Dec. 29 2017, Published 6:12 p.m. ET
A few years ago I wrote a piece titled Detroit Isn't Dead. It was a recap of my first visit to the Motor City. Though written with the best intentions, the title suggested that one assumed that the city was deceased. Left to decay and forgotten. The truth is, as it was then, although my virgin eyes were unable to see – Detroit has always been alive and well!
What makes a city fourish has nothing to do with bricks and mortar. The people are what make a city thrive. Without the energy of the population, one city is indistinguishable from the next. This recent trip was part-apology for my previous prejudices and part eyes wide open to all the awesome experiences the city and the surrounding area offers. Aside from the big buildings under remodel or the new glass and steel structures going up everywhere, I missed the everyday experience.
If you are not a native of Michigan, it is very easy to fall into the played-out clichés about the city. Let's skip over the exhausting dialogue about economic depression, the car industry bolting, and broken city infrastructure. That story has been told 100 times too many. Detroit today is its own narrative. Fresh with innovation and people defining the future of the 'D.
The tone is set from the moment the plane lands. Let's start with the airport. Detroit Metropolitan Wayne County Airport or just DTW, is a major international airport. It services just about every airline and every destination. It's a hub for Delta. Because of this flights are relatively inexpensive. The airport is absolutely huge. In a good way. Unlike a few other large and busy airports that can cause you to miss connections, DTW has a terminal shuttle that runs express between gates. The airport is not based in Detroit proper, but in Romulus, one of the many suburbs that anchor the city. So, if you ever wanted to visit the city, but didn't want to commit to a full weekend, that's ok. Try and book a flight with an extended layover and enjoy a full day of the city. Any of the places we list would be awesome as a day trip, solo or with family and friends.
Article continues below advertisement
We recommend starting your excursion with a solid bite to eat. Take your Uber to Traffic Jam & Snug. It's one of the city's first brewpubs. They've been around since the 60's so they must be doing something right. Most of the meals are made from scratch and sourced from local farms and suppliers. "Local" is a recurring theme in this city, despite the actual size of the land covered – every place feels homely.
Now that your stomach is coated the time has come to have a few cocktails. Everyone has their opinion of who and what is the best brewery in town. There are the micro-brewers. Then, the semi macro-brewers. Then, the mini micro-brewers. They are all great in their own way. There are the straight tradition hops with light amber colors and smoky flavors. Then there are the part brewery part chemistry experiment spots. If there is flexibility in your schedule, take the Michigan Pedaler tour. This way you can hit up a few spots and not worry about taking multiple Ubers. If traveling alone, it is actually a great way to meet complete strangers and get to know each other while getting a buzz. Plus you get your cardio workout.
Article continues below advertisement
At this point, around three hours in, it's time to fill the stomach back up. Between the peddling and the beer, lunch has burned off. The easiest thing to do is go to Greektown. There, two birds can be killed. Great food and a little gambling at Greektown Casino. If this is a layover for a family vacation, I suggest setting a strict budget. The plan is to get back to the airport a little richer, not broke. And since casino food isn't always that tasty, I suggest before going inside to let the dice roll, stop by Santorini Estiatorio. Everything on the menu is tasty. As if prepared on the sands of the place of which it is named. It's not just authentically Greek food by name, it's amazing. The wait staff is super knowledgeable and will pick out the perfect dish based on your palate.
Depending on how long it takes to finish eating the clock may be running out for your layover. There's just time for one other activity. I suggest doing something that can only happen in Detroit. Catch your Uber over to The Fowling Warehouse in Hamtramck. This is just the right activity to prepare your body for a great sleep on the plane. If you are anything like me you'll be asleep before takeoff. At this point, you're probably asking yourself what the hell is fowling? Well, think part bowling, part football, and add lots of beer. There you have it. The sport is the brainchild of a native Detroiter named Chris Hutt. (see photo on next page) With little athletic ability needed you may even win the game on your first try, as I did.
Article continues below advertisement
And there you have it. Six hours in Detroit. There's more. So much more to do! But, this should be enough to make you want to come back for a full weekend. What is most important is not bothering with the entire "city planning" stuff. Save that experience for a Google search. Visit Detroit by visiting her people. Getting to know local businesses and hearing real stories. There are a few additional suggestions listed on the next page in case you wanted to extend your stay by intentionally missing your connection. Have fun in the 'D.
Where To Eat
Article continues below advertisement
Bookie's Bar & Grille
Polonia Restaurant
Article continues below advertisement
Punch Bowl Special
Santorini Estiatorio
Article continues below advertisement
Standby
Traffic Jam and Snug
Article continues below advertisement
What To Do
Detroit Institute of Arts
Article continues below advertisement
Eastern Market
Fowling Warehouse
Article continues below advertisement
The Henry Ford Museum
Motown Museum
Article continues below advertisement
Riverside Kayak Connection
Where To Drink
Article continues below advertisement
Brew Detroit
Atwater Block Brewery
Article continues below advertisement
Batch Brewing Company
Gold Cash Gold
Article continues below advertisement
Where To Stay
Aloft Detroit at the David Whitney
MGM Grand Detroit