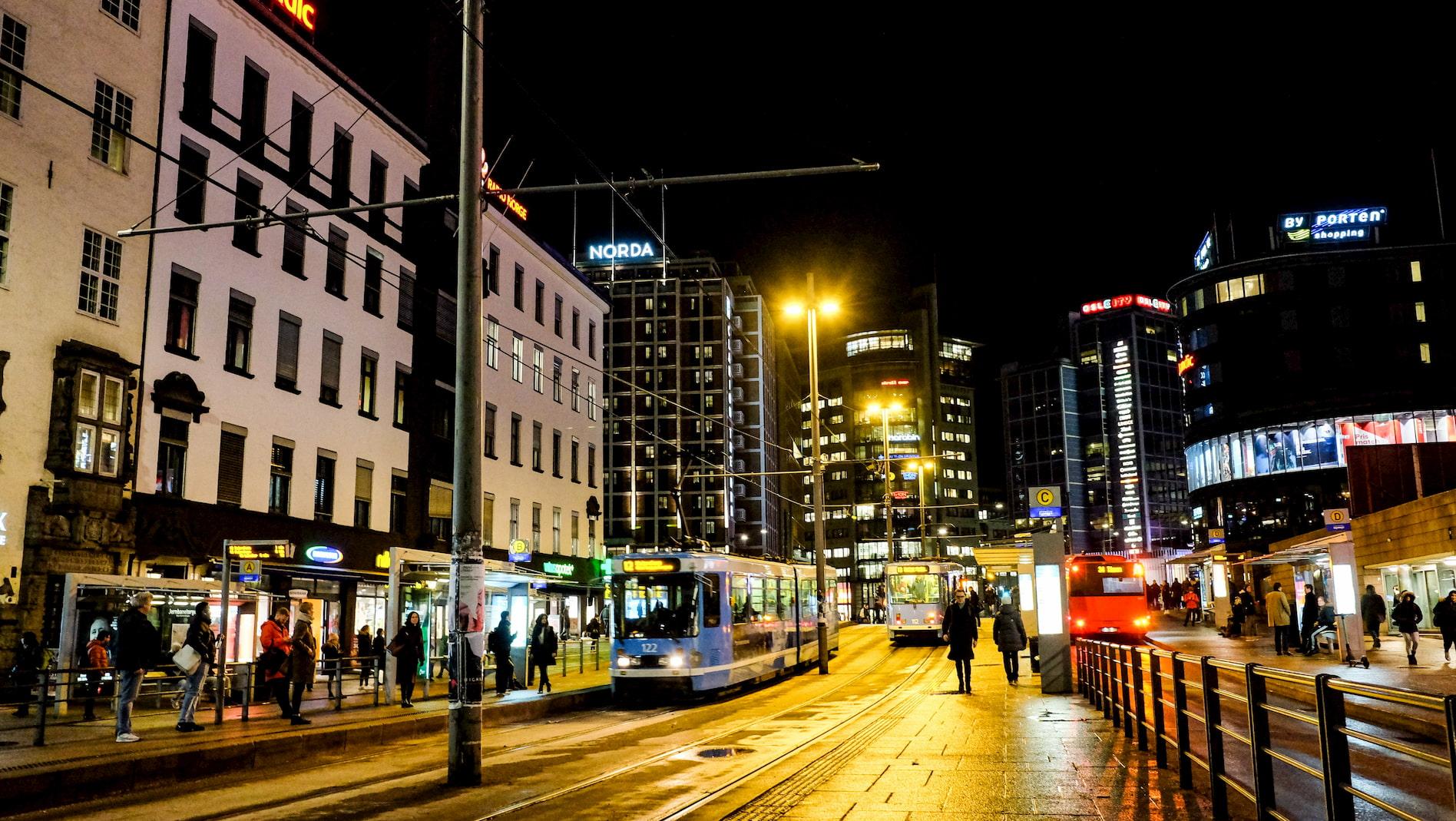 Find Your Oslo
Norway's capital, OSLO, is more than just a hub for work, it's a wonderland of sights, eats, and culture that […]

By Allison Ramirez

Jan. 28 2018, Published 3:41 p.m. ET
Norway's capital, OSLO, is more than just a hub for work, it's a wonderland of sights, eats, and culture that attracts celebs and travelers from across the globe.
An industrial city known for trade, banking and shipping, you'd think Oslo is all work and no play. But this is not the case at all – Norway's capital is rich in arts, culture, food, coffee, and is even home to one of the World's Best Bars. I could see why this country was named the happiest in the world, too, mere minutes after catching a ride from the airport to the hotel. Oslo is clean – pristine, actually, and people are polite and, despite its dark and cold winters, Norway provides a sense of security for its inhabitants. Universal healthcare, great workplace conditions, and social support all contribute to the well-being and happiness of Norwegian citizens.
As a tourist, I felt welcome immediately in Scandinavia. Norwegians know who they are and what they want, rooted in tradition but open to experimentation when it comes to cuisine, kaffe and cocktails. In winter, the sun is out for six to seven hours, giving you more than enough time to explore before retreating to a dark bar or cozy hotel room for some much needed downtime (especially if you're experiencing a mean case of jetlag, like I did).
Article continues below advertisement
Stay
The Thief is still relatively new in the hotel world, but has quickly risen up many A-Listers travel list, and has hosted celebrity guests including Jay-Z, Bill Gates, Rihanna, and Lena Dunham. Celebrating its fifth birthday this year, the five-star luxury property – part of the Nordic Hotels and Resorts group – stands alone, officially designated as the only design hotel in Norway. The waterfront spot is warm and inviting, with a selection of sculptures, paintings, and prints by Andy Warhol, Willem de Kooning, Damien Hirst, and many others, each selected by former National Museum curator, Sune Nordgren. Go for cocktails at the lobby bar or a more formal dinner upstairs; even breakfast at the THIEF FOODBAR is a delight, with classic Scandinavian options like reindeer salami and brown cheese, and lighter, organic alternatives like beetroot shots, smoothies, veggies and fresh fruit. In warmer months, take advantage of the THIEF ROOF, the outdoor rooftop lounge, which overlooks both the beautiful hills of Holmenkollen and the sea.
Eat
Ett Bord: This family-style restaurant has floor-toceiling windows and one long communal table that seats 24 people and encourages trading electronics for real life conversation.
Hanami: Rumor has it that Jay-Z asked the chefs at Hanami to open the restaurant after hours for him — and they did. He loved his meal so much, he took a sushi boat to go on the plane with him the following day.
Matthalen: Comparable to Barcelona's Boqueria or Portland's Pine Street Market and inspired by Europe's phenomenal food courts, this market sells baked goods, fish, coffee, wine, and more and hosts multiple food and drink festivals throughout the year.
Article continues below advertisement
Where to Drink (Coffee and Alcohol) Himkok: This speakeasy-type bar, one of the world's best, according to Business Insider, boasts a crazy liquor cabinet, house made spirits and cocktails inspired by local, seasonal ingredients. It's the perfect place to impress a date or sip aquavit with friends.
Tim Wendelboe: Not every coffee shop aspires to be the best in the world, but this roastery and espresso bar, which doubles as a training center, is well on its way. Coffee drinkers in Oslo love it so much here, that even snow doesn't stop them from getting their daily cup. They'll ski to the coffee shop when walking isn't an option.
Explore
Holmenkollbakken: Even if you aren't an experienced skier, you should still pay a visit to this famous ski jumping hill, which has been hosting competitions — including the 1952 Winter Olympics — since the late 19th century. Don't be surprised if you get butterflies just by looking at its crazy steep, kind of scary, beautifully steep slope.
Nobel Peace Center: A must-visit while in Oslo, this museum showcases Peace Prize laureates and their work, as well as permanent and temporary exhibits that highlight and open up dialogue about important social issues. Take a guided tour of the independent foundation, and don't miss Ban the Bomb (through November 25, 2018), a strong and timely exhibition that allows viewers to reflect on the human experience with nuclear weapons, past and present.
Article continues below advertisement
Nasjonalmuseet: Norway's 15-year-old National Museum of art is a merger between the Norwegian Museum of Architecture, the Museum of Decorative Arts and Design, the Museum of Contemporary Art, the National Gallery of Norway and the National Touring Exhibitions. The museum, home to Edvard Munch's "The Scream," is slated to move to a new, larger, and eco-friendly building in 2020 next to the Nobel Peace Center, where there will be an entire room showcasing Munch's work.
Where to Eat
Article continues below advertisement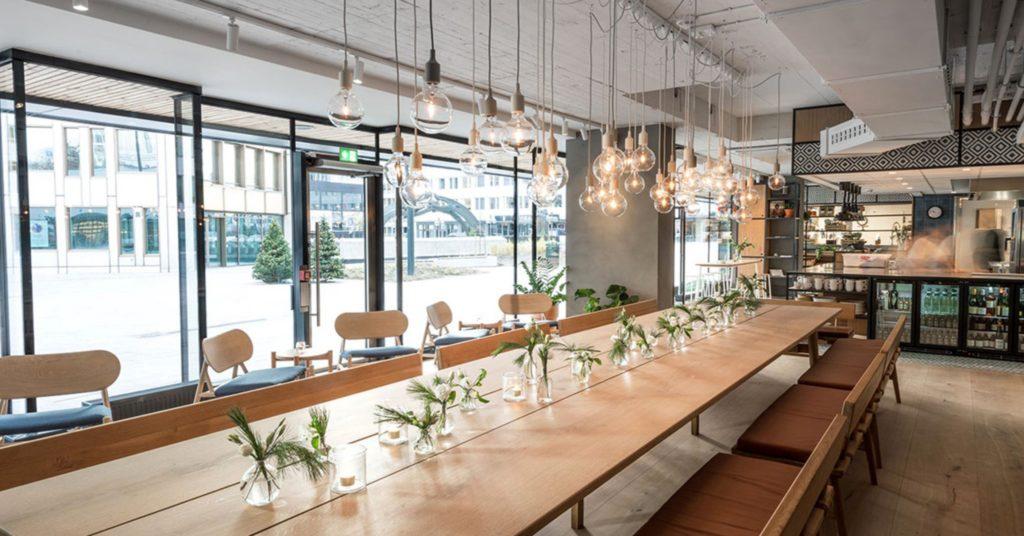 Ett Bord
Ruseløkkveien 3
0251 Oslo, Norway
+47 22 83 83 03
ettbord.no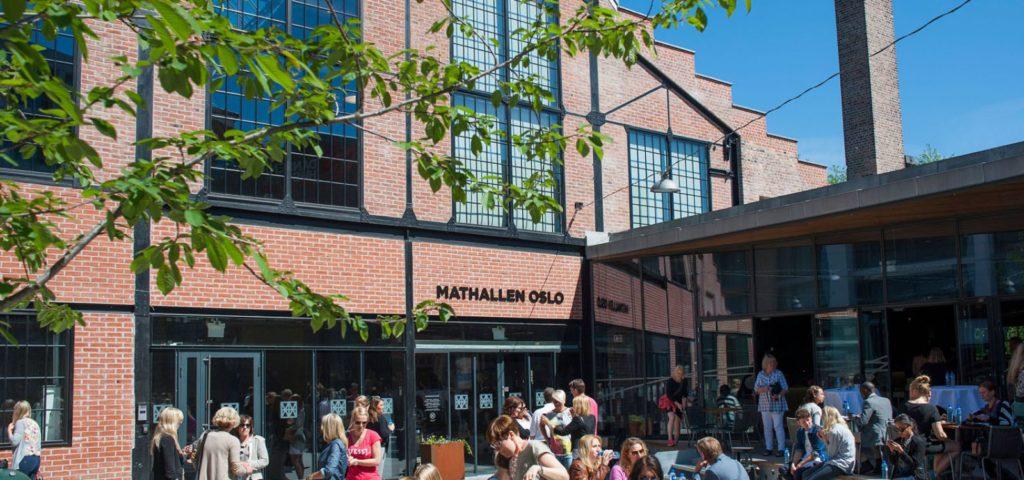 Mathallen
Vulkan 5
0178 Oslo, Norway
+40 00 12 09
mathallenoslo.no
Hanami
Kanalen 1
0252, Oslo, Norway
+47 22 83 10 90
hanami.no
Article continues below advertisement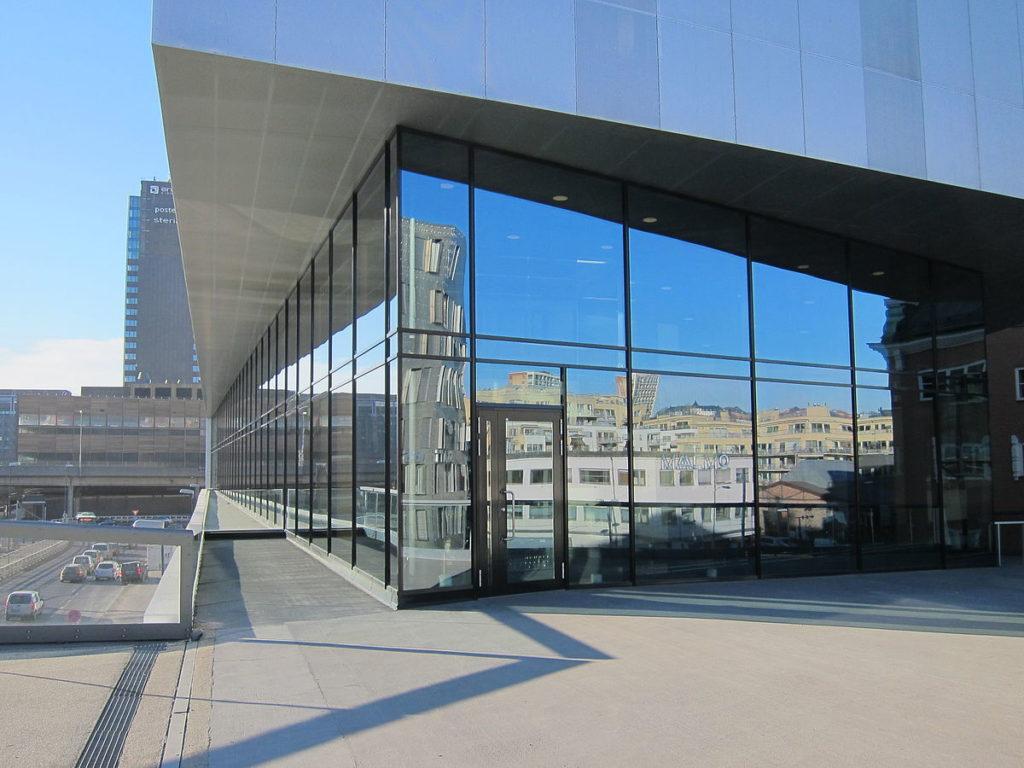 Schweigaards gate 15B, 0191
Oslo, Norway
+47 22 17 99 69
maaemo.no
Where to Drink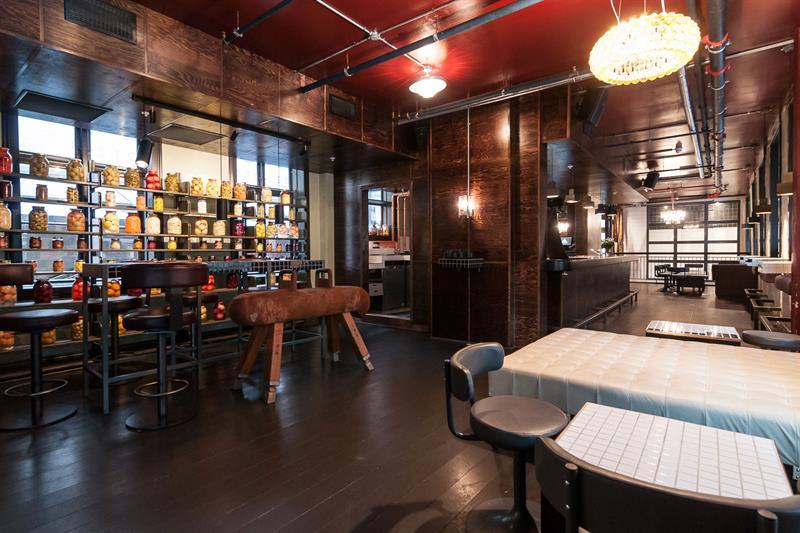 Himkok
Storgata 27
0184 Oslo, Norway
+47 22 42 22 02
himkok.no
Article continues below advertisement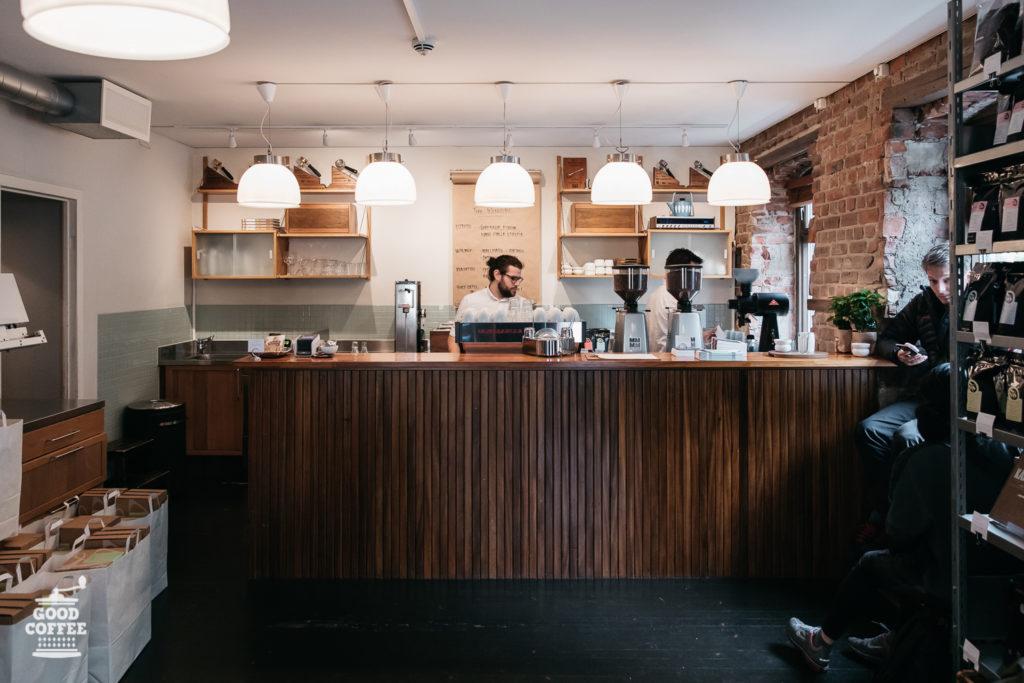 Tim Wendelboe
Gruners gate 1
0552 Oslo, Norway
+47 400 04 062
timwendelboe.no
34 Skybar
Sonja Henies plass 3,
0185 Oslo, Norway
+47 22 05 80 00
visitoslo.com
Article continues below advertisement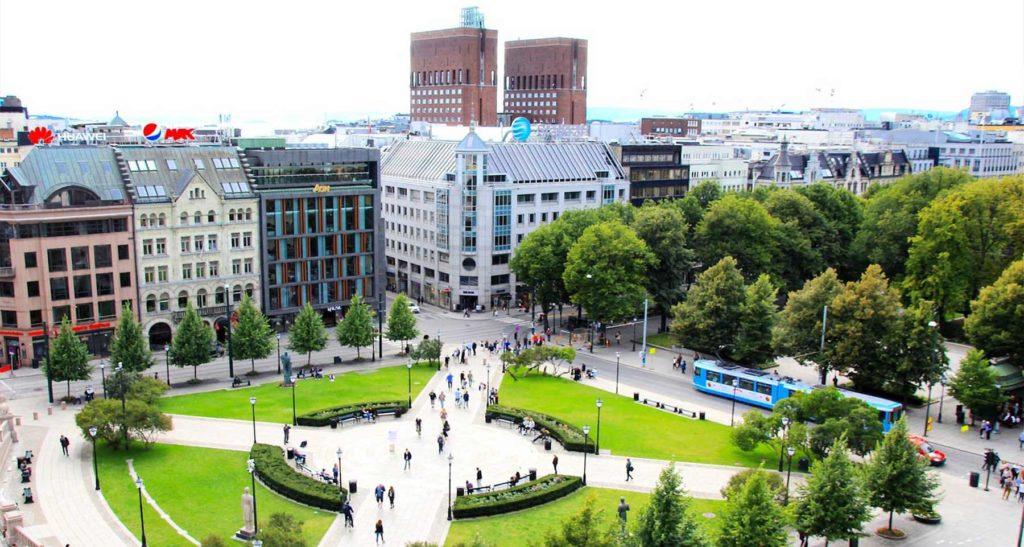 Eight
Karl Johans gate 27, 0159
Oslo,Norway
+47 23 21 20 00
visitnorway.com
Where to Explore
Nobel Peace Center
Brynjulf Bulls plass 1
0250 Oslo, Norway
+47 483 01 000
Nobel peacecenter.org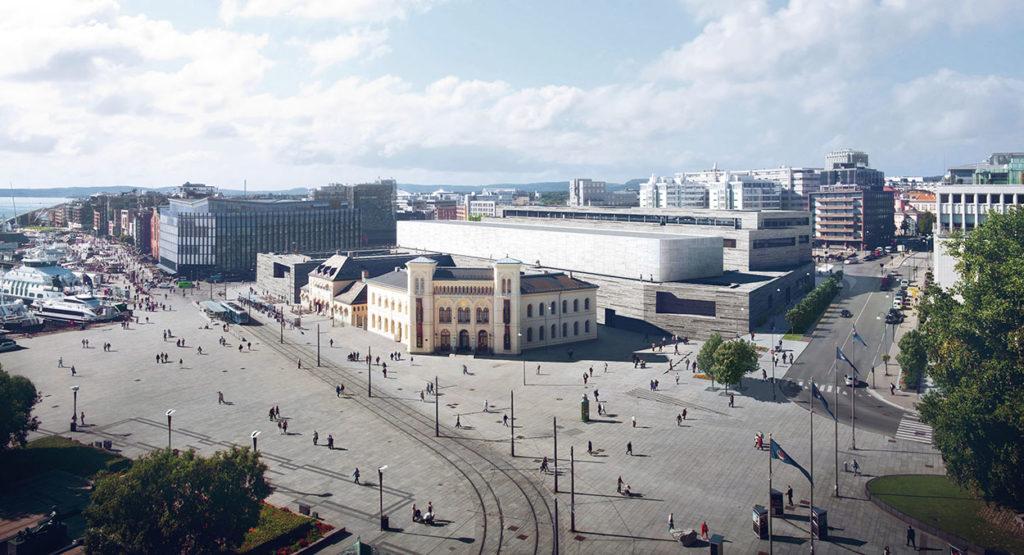 Nasjonalmuseet
Universitetsgata 12
0164 Oslo, Norway
+47 21 98 20 00
Nasjonalmuseet.no
The Eternal Peace Flame
Holmenkollveien
119, 0787
Oslo, Norway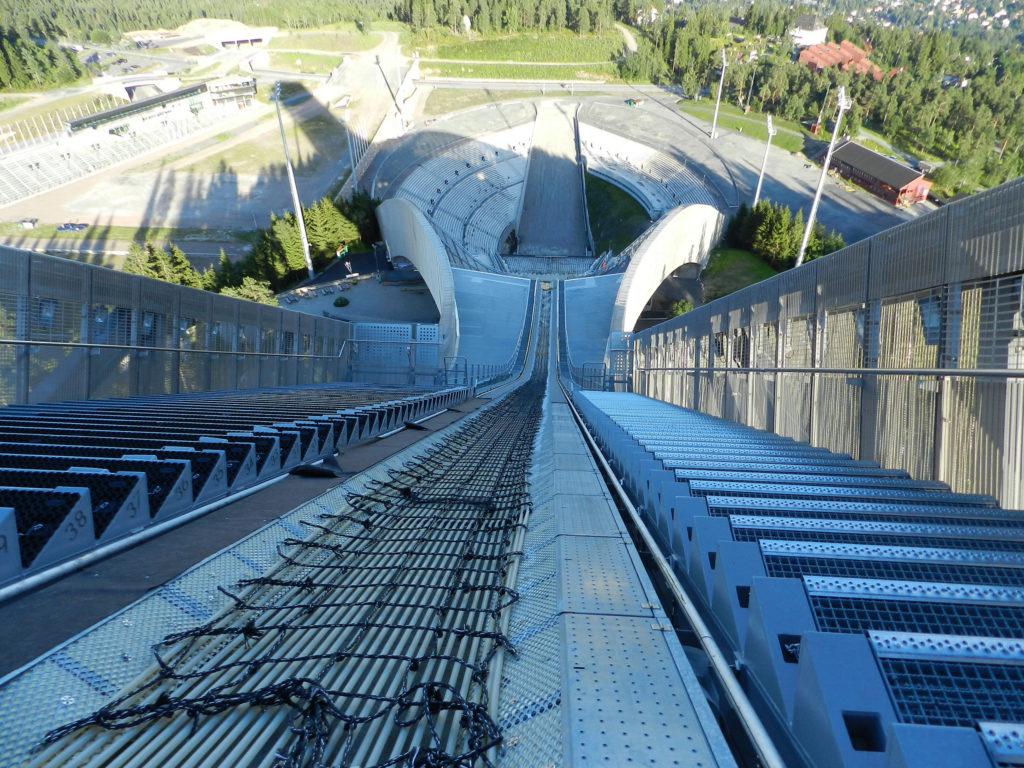 Holmenkollen Ski Museum & Tower
Kongeveien 5 0787 Oslo
91 67 19 47
visitoslo.com
Originally published in Bleu Magazine.