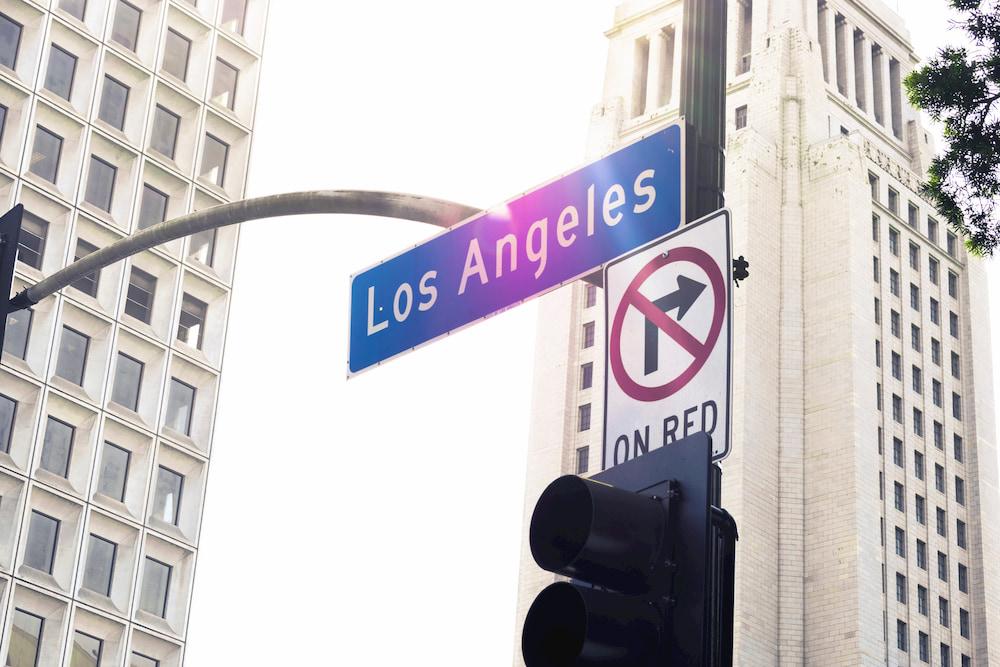 Los Angeles On The Run: 72 Hours in DTLA
Coming back to Los Angeles on vacation, the neighborhood is claiming its rightful place as the heart of the city; this is DTLA in 72 hours.

By George Kevin

Mar. 22 2018, Published 4:25 p.m. ET
The first thing you notice about downtown Los Angeles is the walking. This is a novel concept for a city that is synonymous with driving culture. To be fair when I was a DTLA resident in 2015 (well adjacent, I was literally across the tracks of the 110), I noticed there was lots of sidewalk space. When dusk settled onto the neighborhood and the workforce jumped back into their cars, it was just the hipsters, the homeless, and hoteliers. No one wanted to hangout downtown. Even with L.A Live built in 2010, the number of people who walked beyond the confines of the Staples Center, and the row of restaurants that lined the bottom of the plaza, was sparse. There were few takers on the idea of DTLA as a place to visit, let alone live.
Article continues below advertisement
Things have definitely changed.
For the uninitiated, let us first define the world of DTLA. According to the Downtown Center Business Improvement District, or DCBID, the 110, 101, and 10 Freeways, as well as the L.A River border downtown Los Angeles. Exposition Park, Chinatown, and City East are also included in the neighborhood. That is a lot of real estate, no pun intended.
According to a quarterly reported by the DCBID, there were 2,831 housing units on the market spread out between 11 projects. The report estimated that 10,000 more were under construction. There was also an estimated 1.3 million square feet of retail space under construction. Skyscrapers are bursting through the ground like the fingers of a sleeping giant. The average rent for apartments is $2,478. This translates into a burgeoning economy with lots of attractions for residents and visitors alike.
Coming back to Los Angeles on vacation, the neighborhood is claiming its rightful place as the heart of the city. And may I be the first to say it's about time. My partner and I got a hotel room in downtown Los Angeles and decided since we had limited time, literally 72 hours, we would explore the neighborhood so many forgot. Here is what we discovered.
STAY:
Hotel Indigo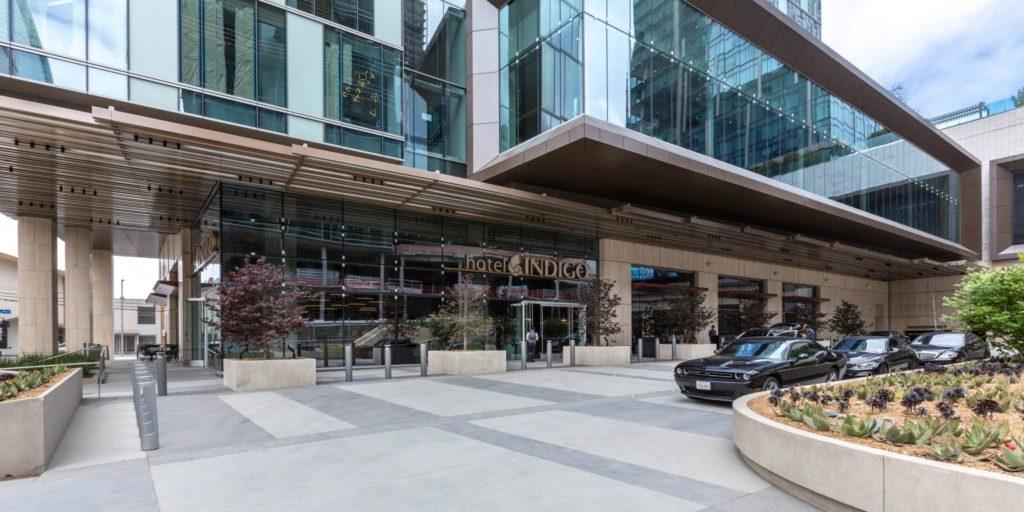 899 Francisco Street, Los Angeles, CA 90017 | Website
If there was ever a hotel with personality it is Hotel Indigo, a tower located a block away from L.A Live. The building is nestled on a quiet street for a downtown mecca, with not so easy to get to parking lot. (UBER fix your maps!) Once you get to the front of the hotel, however, the experience is all luxury.
Article continues below advertisement
In a city that is a mosh pit of personalities, wrapped in a thin veneer of Hollywood nostalgia, downtown was pretty much abandoned since the 80s and thus left to define itself. What you get are monstrous hotels pretending to be boutique. This means many fun trappings with standardized amenities. The walls are wallpapered in vintage black and white portraits of photos seemingly ready to snap your photo. Once inside the room, if you are lucky to land a room high enough, you are surrounded by skyline. And it is an interesting perspective to be apart of a horizon that is still growing every day.
Article continues below advertisement
The hotel bar was always just packed enough to make it seem fun without being a hassle to get to your room. Staff was more friendly and available for everything from site seeing advice to emergency shaving cream.
Article continues below advertisement
EAT
Article continues below advertisement
B.S. Taqueria
514 West 7th Street, Los Angeles, CA 90014 | 213-622-3744 | Website
Article continues below advertisement
Bottega Louie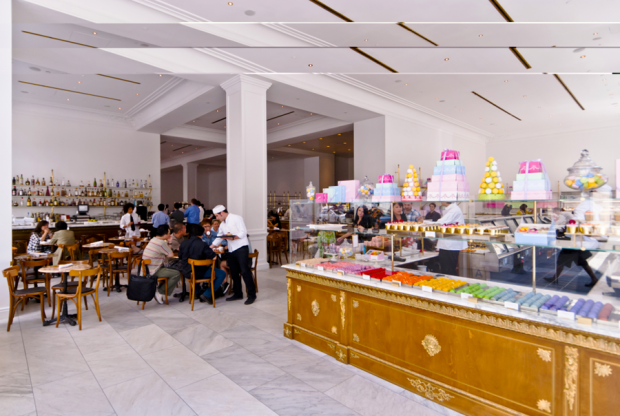 700 South Grand Avenue, Los Angeles, CA 90017 | 213-802-1470 | Website
Article continues below advertisement
Tenno Sushi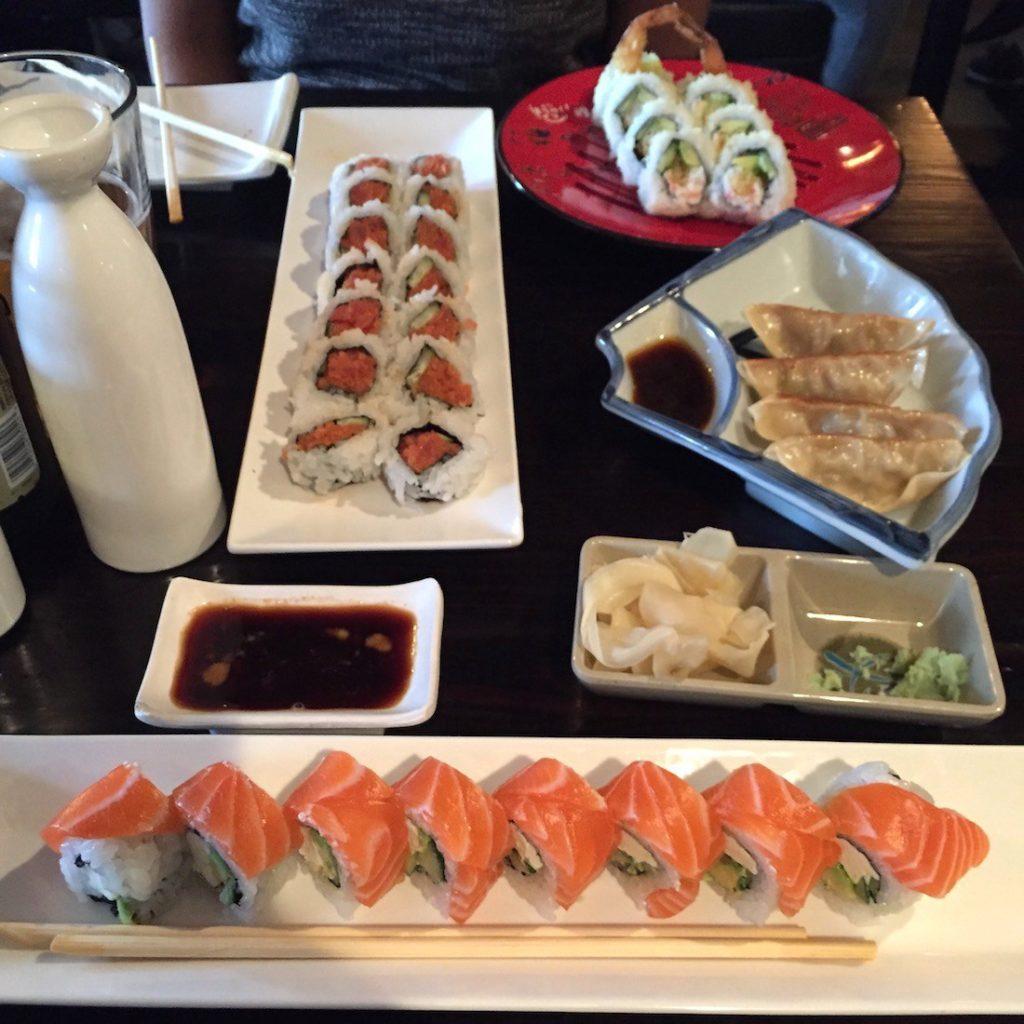 209 South Central Avenue, Los Angeles, Ca 90012 | 213-625-0602 | Website
Article continues below advertisement
Cafe Gratitude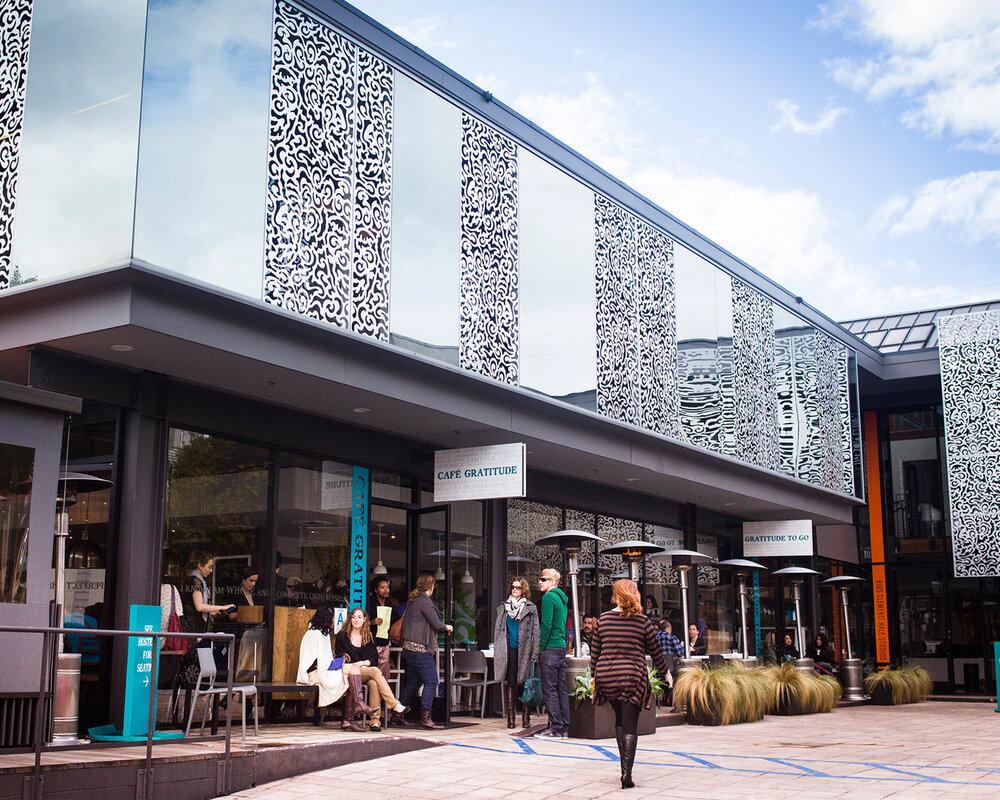 512 Rose Avenue, Venice, CA 90291 | 424-231-8000 | Website
Article continues below advertisement
Once we got settled on Friday it was time to eat. My partner had a hankering for tacos cause that is what you do in Los Angeles and we found a local spot, B.S. Taqueria. We started with lemon chicken chicharrónes, which combines chicken skins, thighs, lemons, and shishito to a crisp perfection. Then we dug into all manner of taco, fish, chick, shrimp and washed it all down with domestic beers. It was the perfect beginning meal our trip.
The second day we went for the staple restaurant dining choice Bottega Louie. This DTLA spot is like the elder statesperson of brunch having been around since 2009. We invited friends and did brunch big. We munched on smoked salmon, poached and scrambled eggs, an array of waffles, toast, lots, and lots of coffee. Something to try is the lobster hash, which consists of fresh lobster, Yukon Gold potatoes, Brussels sprouts, poached eggs, shallots, and smoked paprika hollandaise sauce.
Article continues below advertisement
Our last outing day after a full day of walking was Tenno Sushi. This joint represents what DTLA is all about. An exterior that can be a little deceiving but an interior that is warm and inviting. We were famished and nibbled on an array of treats, from garlic edamame, laced in sweet soy sauce to California rolls, a classic, yellow tail as well as black tiger tempura rolls. Again washed down with sake and domestic beers.
Article continues below advertisement
DO:
Article continues below advertisement
MOCA: Museum of Contemporary Art, Los Angeles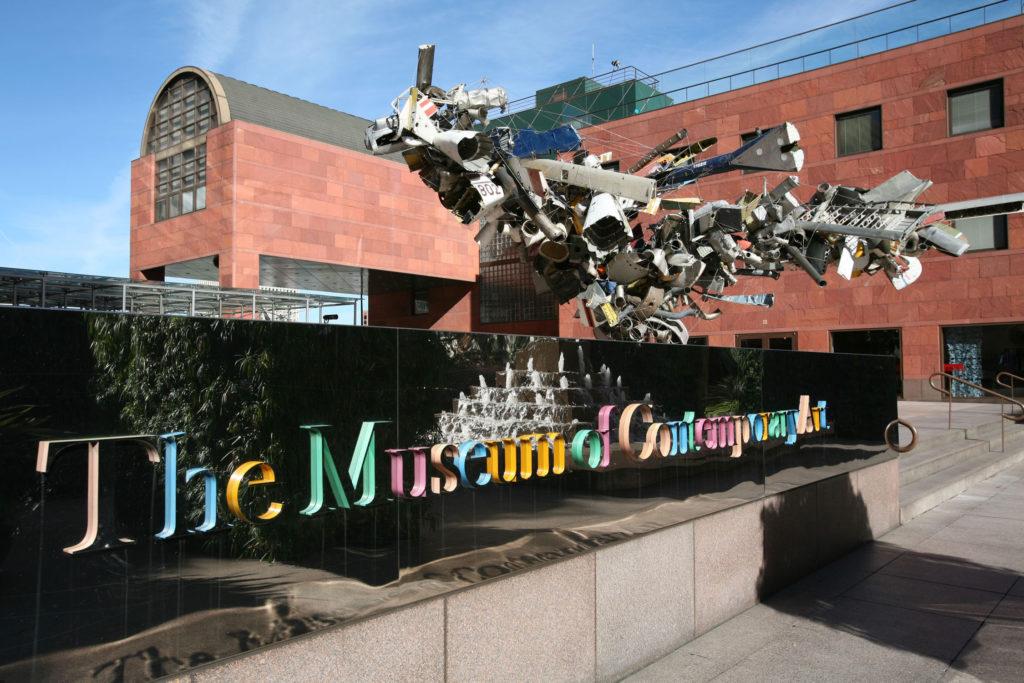 250 South Grand Avenue, Los Angeles, CA 90012 | 213-621-2766 | Website
Article continues below advertisement
Over The Influence
833 East 3rd Street, Los Angeles, Ca 90013 | 310-921-5933 | Website
Article continues below advertisement
Hauser & Wirth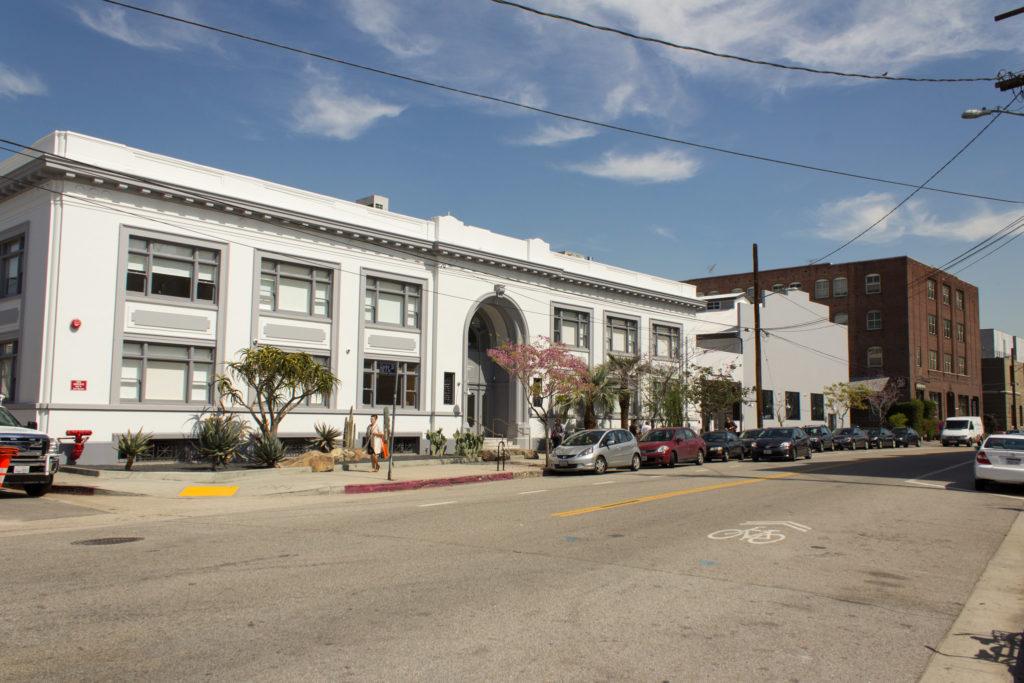 901 East 3rd St., Los Angeles, CA 90013 | Website
Article continues below advertisement
The beauty about downtown is all the culture you need is right there. Now with all the hills the walks may be a little longer or steeper than you imagined, (try walking up the hill to the museum walks) but once you are there you will forget all about your throbbing arches.
We explored the Museum of Contemporary Art. It is a large inviting space, but check your dates. At the time we went, half the building was under construction in preparation for a new exhibit and installations. Also in the same neighborhood is the Broad museum.
Article continues below advertisement
A must see is the arts district. Once there we discovered a new gallery, Over The Influence, which features multicultural artists from around the globe. When we were there we checked out Alexandre Farto, aka Vhils Annihilation exhibit, a breathtaking showcase of multimedia perfectly curated for a large space.
Once we left there, we literally stumbled on a showcase of Mark Bradford's new works at Hauser & Wirth. This African-American artist is a MacArthur Genius Award recipient and a house household name in art circles. His work is fresh and urgent. We noticed that while many galleries on the east coast are limited by space, DTLA has many warehouse-sized galleries to allow you to breathe with the work.
Article continues below advertisement
During the final hours of our stay, we cheated and left downtown to go to the beach, Venice to be precise. If you need a reminder that California is not just a desert but a city with lots of history, walk along this two stretch of land. The street vendors, buskers, skateboards, and tourists all meshed into a Mardi Gra-like crowd that walked along the horizon.
It was February and a brisk weekend with temperatures in the low 50s. But the last day warmed up a bit and we found ourselves able to luxuriate in the sun.
Article continues below advertisement
We ended our stay at a classically or stereotypically L.A restaurant called Cafe Gratitude. All vegan and all good. With each menu item, you are instructed to repeat an affirmation – "I am glorious." "I am original." The server repeats it back to you. They translate into a blackened tempeh Caesar salad and a mission burrito respectively. It was a perfect end to the weekend. DTLA is growing faster than weed during Fourth of July weekend. But the city of Los Angeles remains pleasantly sunny, optimistic, and full of surprises.