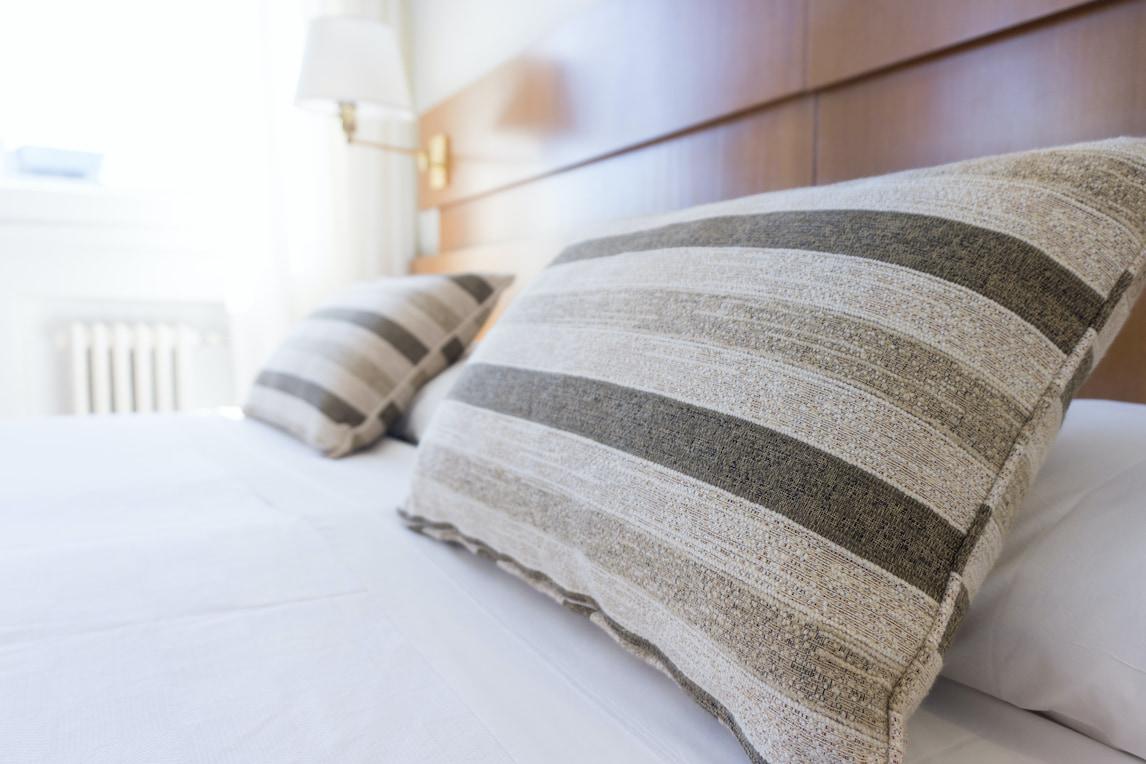 Don't Be A Cheapskate: How and When to Tip on Vacation
You have your bags packed, your sunscreen in your tote, and all the books you ignored on your iPad. You are ready for vacation.

By Bleu Magazine

Mar. 27 2018, Published 11:38 a.m. ET
HOW AND WHEN TO TIP ON VACATION
You have your bags packed, your sunscreen in your tote, and all the books you ignored on your iPad. You are ready for vacation. Before you leave you may want to make one more stop to the ATM. Because tipping on vacation is not only good etiquette it opens doors and opportunity.That's right all those films where you saw a guy folding a twenty and slipping it in the Maitre D's hand were correct after all. Tipping moves mountains, or security at a club. Here is how and when to tip.
When in doubt we always go the experts. And the iconic Emilypost.com has the guidelines for us.
FOR THE JOURNEY
You are going to encounter a lot of friendly faces and outstretched hands from door to door of your vacation. From Skycap to doorman, to bellhop. Each will get about a buck or two per bag.
In the hotel housekeeping are people who keep those fresh towels coming. So treat them right. A couple bucks a day. I would say leave it at the end but the Wednesday person should not get the whole jackpot because their shift started that day. Spread the love.
WHEN YOU GO OUT
This test question is easy. When you are eating and you get a good meal and good service how much do you tip? This is usually 15-20 percent depending on how many side eyes you get. I know black and brown folks we have this impulse to overtip to make up for those of our ilk who don't tip. Stop. You've paid enough. A lot of times food is included in the all-inclusive package. I still tip unless I see the 20 percent on the receipt.
This is my best friend at any event. The standard is a couple bucks per drink. I usually end up contributing more as the drinks get stronger.
Article continues below advertisement
I hate this guy. How does this person get money to endure your gassy bowel movements? #lifechoices bruh. But there are those times where the right attendant passes you a much-needed breath mint right before you go back out to seal the deal. So tip a couple of bucks and look them in the eye. Chances are you will be back again and you will want them to remember you were there.
This is another must tip. Especially when on vacation. You do not want to wait hours for your car. Tip right and watch your car magically appear in seconds.
If you have to travel on vacay, a taxi driver usually gets about 15-20% Meanwhile a shuttle driver only gets about two bucks? Strange.
HOTEL
Concierge and room service
Don't the guy who doesn't pack anything and the hotel staff has to bring you up everything from toothpaste to condoms. And then you give them a coke and a smile, sans the coke. If you make a request drop a buck or two, according to AARP.
Vacations should be relaxing and fun for everyone involved. Having a small drop of singles staves off the dirty looks and downgraded service. Enjoy and don't give change, please.