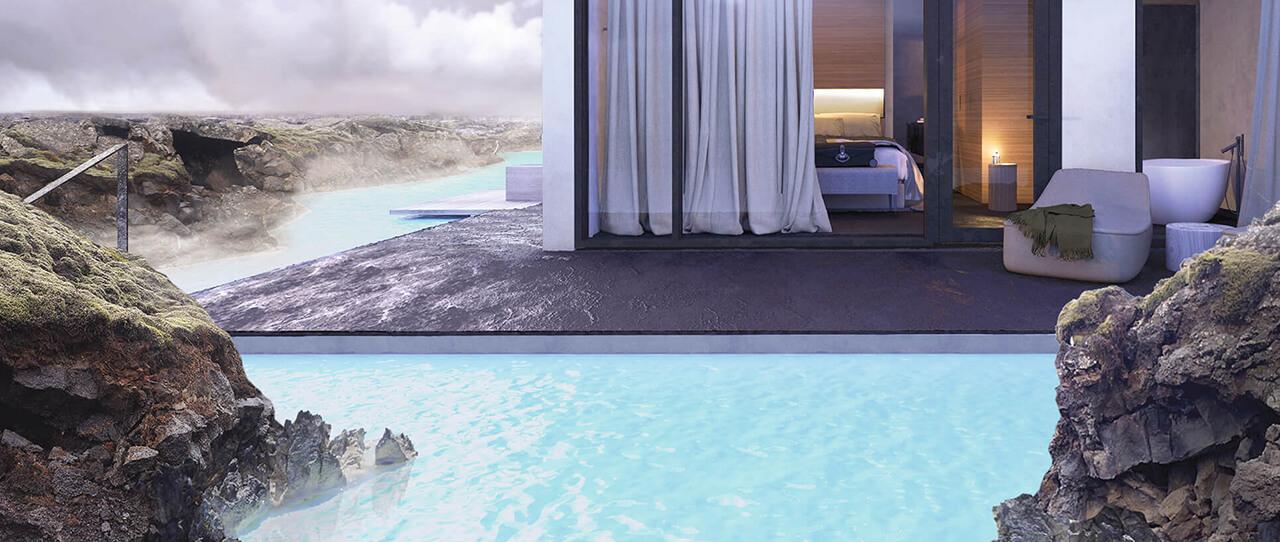 Iceland Getting Fancy With A Brand New Luxury Hotel
Have you ever heard of the "Blue Lagoon?" It's one of the top attractions in Iceland. Celebrities have gone there in their free time.

By Rayhan Pulok

Apr. 3 2018, Published 12:06 p.m. ET
Have you ever heard of the "Blue Lagoon?" It's one of the top attractions in Iceland. Celebrities like Beyoncé, Kim Kardashian, and Justin Beiber have gone there in their free time. They have announced a 62-floor suite luxury hotel opened for tourists and travelers. This undoubtedly will drastically make the Blue Lagoon a new experience.
Before, anyone who visited could go to the man-made thermal spas had to drive 30 minutes from Reykjavik. All the contemporary rooms supply the guest with floor-to-ceiling windows so that travelers can take in the spectacular landscapes. Addition to that, lower level suites have private terraces facing the lava fields and surrounding waters. Some of them even have access to the lagoon itself. Blue Lagoon is built on an 800-year-old lava flow on the Reykjanes Peninsula, and also has another 35-room hotel, Silica Hotel, in addition to the retreat.
The lagoon isn't the only natural thing at the retreat. The Moss Restaurant at the retreat emphasizes the destination's natural food; scallops from the west, reindeer from the east, and fresh seafood from the south. For a truly delightful experience, reserving a space at the 10-seat Chef's table, will give you a new understanding of every different flavor you can find in Iceland. So the next time vacation comes around the corner, consider the Blue Lagoon.