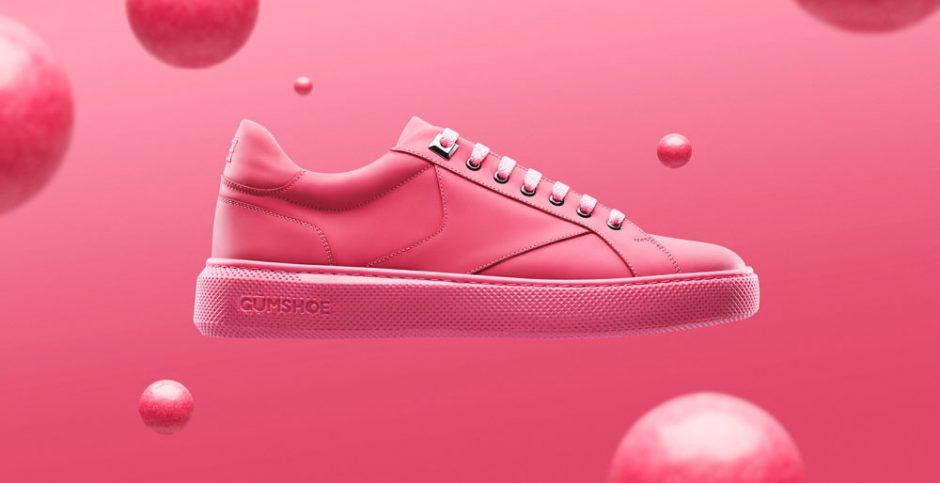 The Gumshoe is Self Explanatory
The city of Amsterdam has taken initiative to create the first shoe to be crafted from recycled chewing gum. Introducing: the gumshoe.

By Alfredo

Apr. 30 2018, Published 5:04 p.m. ET
The city of Amsterdam has taken initiative to create the first shoe to be crafted from recycled chewing gum. According to the project, roughly 3.3 million pounds of gum make it onto Amsterdam's pavements each year and the cleanup is costly. Gumshoe is an effort to reduce the waste of material, the city's money and minimize liter. Approximately 2.2 pounds of chewing gum is used for every four pairs while the rest of the shoe is made from leather.
The production of this shoe was only made possible through a collaboration involving, city marketing organization IAmsterdam, designer Explicit Wear and sustainability company Gumdrop. Jonathan Van Loon, a spokesperson for the collaboration, stated that the idea was born after "[they] started looking for a way to create a product people actually want from something no one cares about."
He assures that the chewing gum sole is just as strong as normal rubber and has a subtle smell of gum. Each pair has a map of Amsterdam integrated into the design of the sole, the creators hope to expand the project to other major cities and changing the map as necessary. If that wasn't cool enough, Gumshoe is thinking of creating a sole repair service where you can recycle your old pair's sole to receive a fresh new one for the streets.