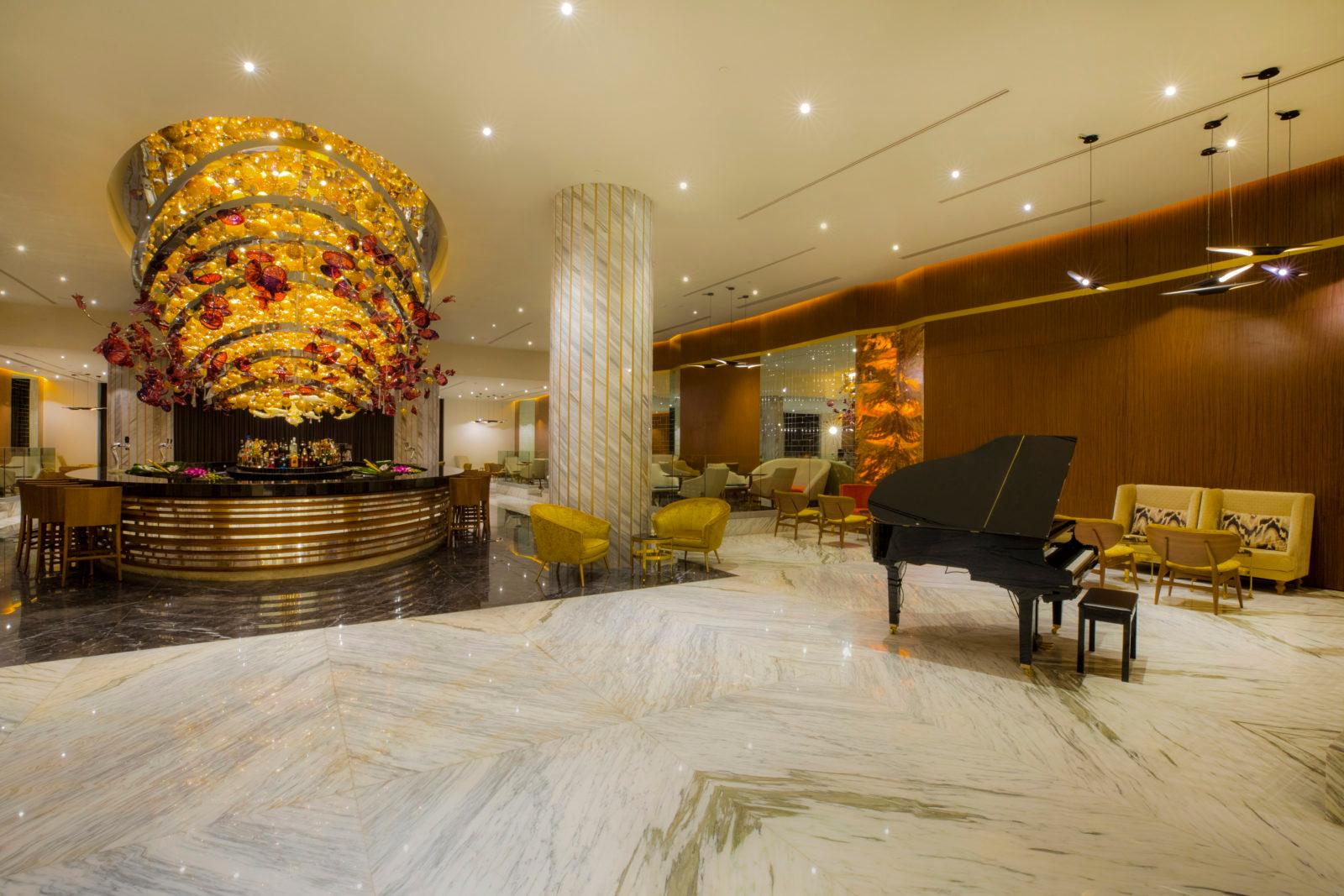 10 Ways The Grand at Moon Palace Cancun Elevates All-In Vacations
Palace Resorts is a company well-known for elevating the all-inclusive resort experience through five-star accommodations and amenities. These are standards […]

By Merilee Kern

Jun. 6 2018, Published 10:53 a.m. ET
Palace Resorts is a company well-known for elevating the all-inclusive resort experience through five-star accommodations and amenities. These are standards that have been well-set through this esteemed hospitality group's years of experience and expertise operating ten award-winning, expansive oceanfront resorts throughout Mexico and Jamaica.
But it's one of their newer offerings—The Grand at Moon Palace Cancunlocated within the AAA Four Diamond Moon Palace Cancun—that's setting benchmarks all its own. This impressive property quite expertly combines the bespoke touch of a luxe boutique destination with the magnificence of a world-class resort destination in decidedly family-friendly form. Whether you're vacationing with or without the kids, The Grand has absolutely everything needed to proffer a phenomenal vacation experience, and in a lavish setting that's certainly raising the bar in the luxury all-inclusive category.
During my own visit to the property, throughout the entirety of my multi-day stay there was nary a reason (or desire) to go off-site given how much The Grand has to do, both during the day and at night.
Here are 10 of my personal favorite things about the property that exemplify how this "awe-inclusive" resort destination is elevating vacations in the Cancun region.