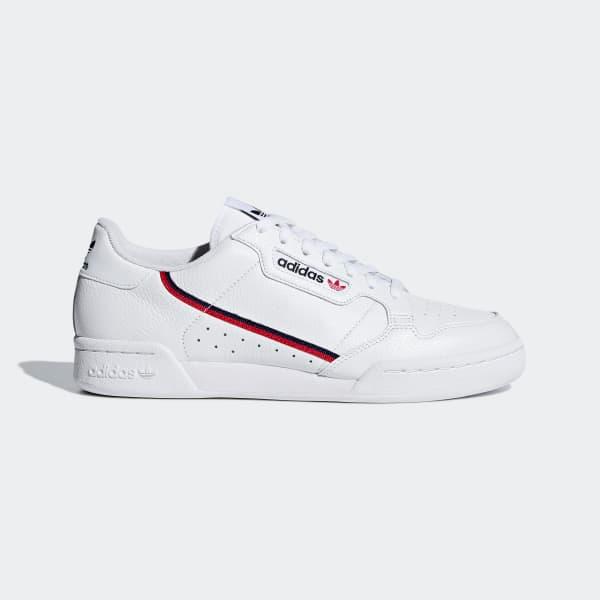 Release Date: June 20th - Adidas Originals Continental 80
Apart of the Yung Series, the adidas Originals is about to release its Continental 80 silhouette on June 20th.

By Emilie Marie

Jun. 11 2018, Published 4:12 p.m. ET
Adidas Originals will release its Continental 80 silhouette on June 20th as part of the Yung Series. The new release will be a reproduction of the original sneaker from the 1980s with premium leather, a terry cloth lining, and a double capsule, according to reports.
If you appreciate the look of the Yeezy Powerphase, but aren't a huge Kanye West fan, then the Continental 80 is perfect for you.
The cost of the shoe is currently unknown.
Article continues below advertisement
Adidas's History
In 1924, two brothers, Adi and Rudi Dassler, tried to create the perfect sport footwear out of their mother's laundry room in Germany. By 1947, the brothers split after a fallout. As a result, Adi went forward and created the Adidas brand in 1949. Ironically, Rudi continued on his own path to create his shoe brand, Puma.
In the 21st Century, Adidas bought the Valley Apparel Company and Reebok. As of last year, it was number two in worldwide sales after Nike and before Reebok. Interestingly enough, one would think with all of the American success the company has had, the headquarters would be in the states. However, the company's headquarters is still in Germany where the founder, Adi Dassler, first started.