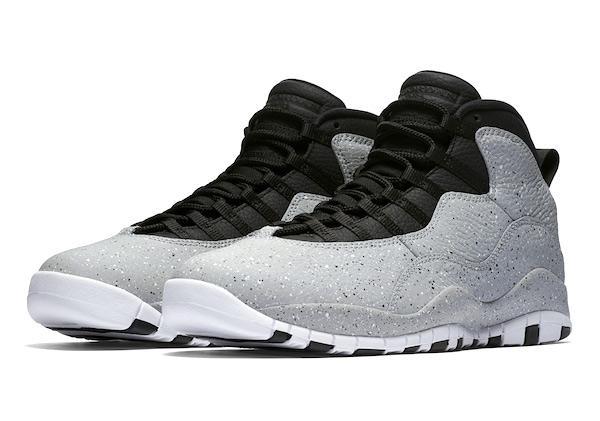 Release Date: July 21, 2018 - Air Jordan 10 Retro "Light Smoke"
Michael Jordan's tenth signature sneaker announced release for Air Jordan 10 in "Light Smoke" on July 21st for $190 USD.

By Emilie Marie

Jun. 11 2018, Published 2:25 p.m. ET
Nike has revealed that Michael Jordan's tenth signature sneaker, the Air Jordan 10 in "Light Smoke," will be released on July 21st for $190.
As the official sneaker of the Jordan Brand classic, the sneaker's features consist primarily of grey with a black throat and a University Red Jumpman on the insole, reports SnearkerNews.com. The sneaker's highlights, like black and white speckles on its grey leather upper, are what complete it.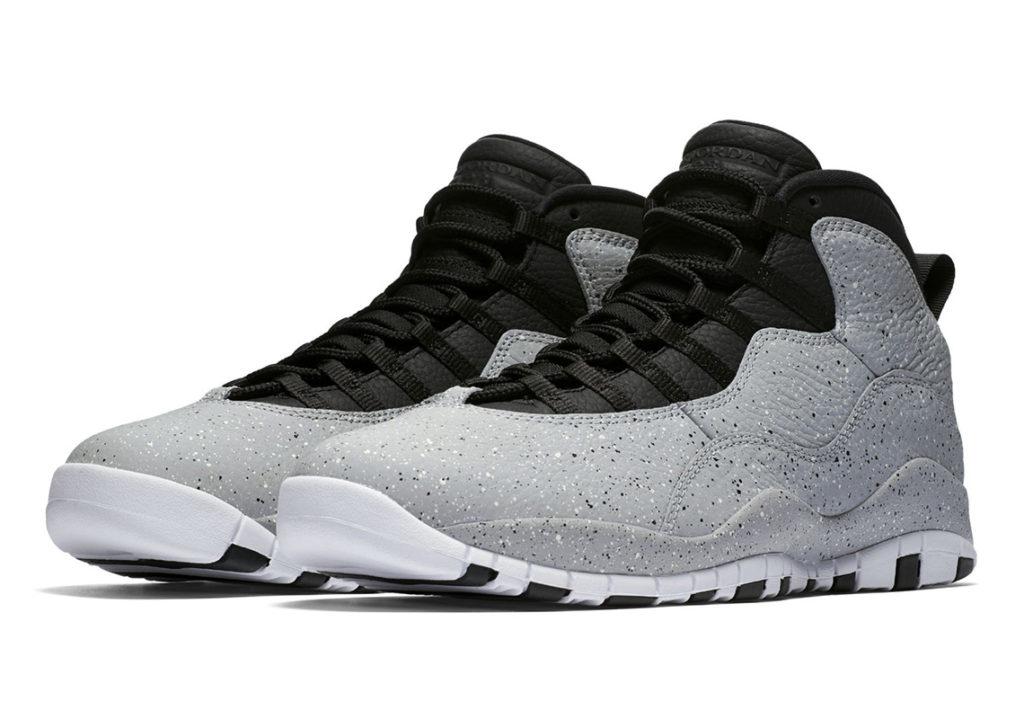 Check out Jordan's history and what it represents moving forward below:
Basketball superstar Michael Jordan signed with Nike in 1984 after the company convinced him into creating a brand new line, Air Jordans. However, Jordan related more to Converse and Adidas at the time, yet both companies held high satisfaction with their then-endorsement deals. Nike desperately struggled to relate to crowds since their running shoe design was quickly fading out. The company wanted Jordan as its spokesperson because of his youth, successful Olympic past, and charismatic personality. After being flown out to Nike's headquarters in Portland, OR to view a special video presentation and proposal, Jordan eventually told his agent, David Falk, "Let's make the deal."
Article continues below advertisement
Jordan signed a five-year deal worth $2.5 million ($5.8 million today), plus royalties and benefits with Nike for his new brand. At this time, Jordan hadn't even yet proven himself on the professional level yet. Peter Moore designed the Air Jordan I in 1985 for release of $65. The sneaker's black and red styling reinvented the normal white basketball shoe and changed the industry forever. The NBA even banned the shoe from the league. Jordan wore them regardless, racking up $5,000 in fines per game — which was paid by Nike, of course.
After 12 sneakers and over a decade of success, Nike created the Jordan sub-brand, The Jordan Brand.
Today, The Jordan Brand is known for its apparel, gear, and especially footwear. NBA players even release their own signature lines under the brand as well. Air Jordans has been a household name for decades now, and it'll continue to gain popularity as models, athletes, and just about everyone in-between wears old and new designs.