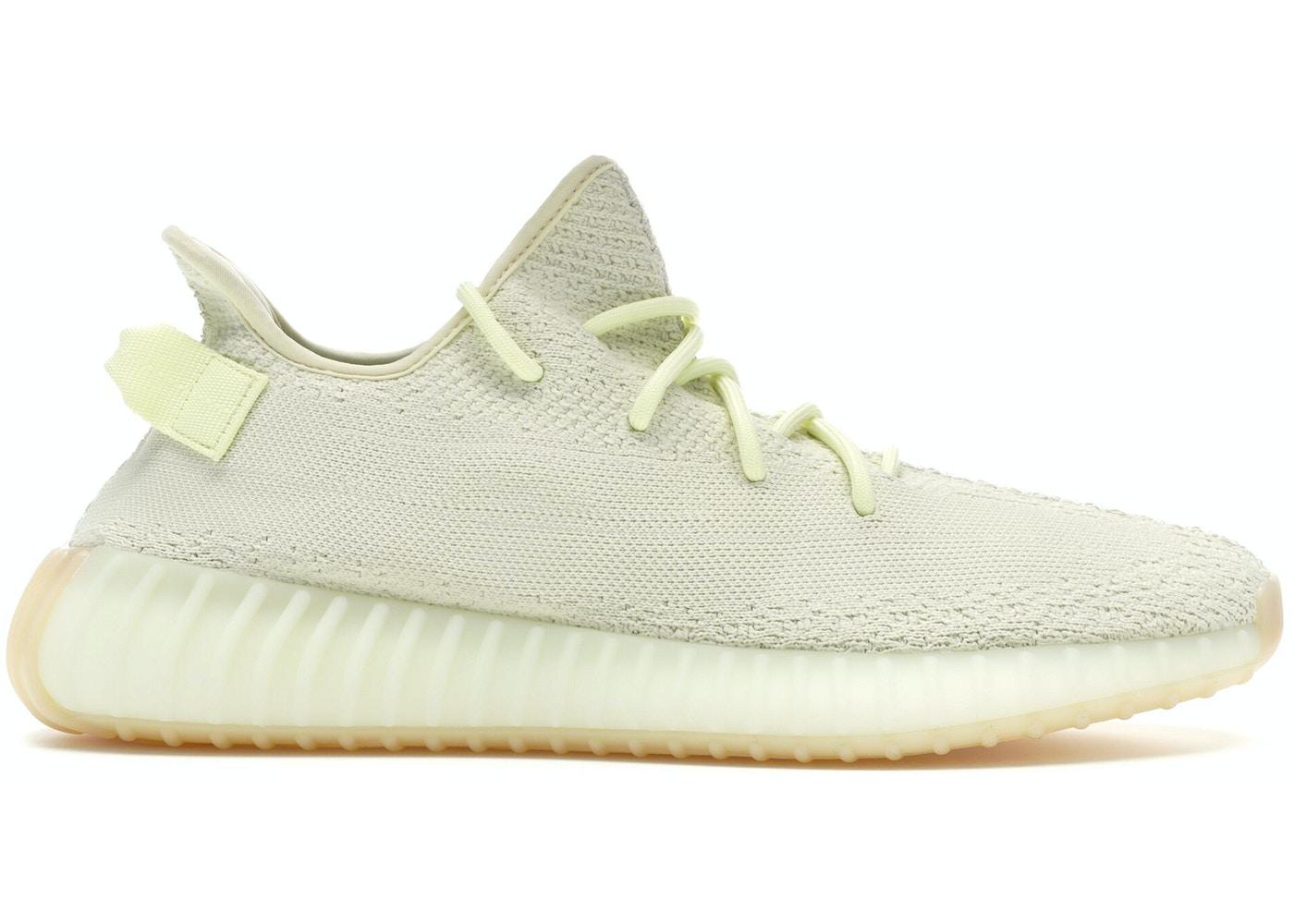 Yeezy Boost 350 V2 'Butter' is Making a Smooth Release
Have no fear, there an opportunity for you to get a pair of the new Yeezy Boost 350 V2 "Butter" colorway.

By Cedric Small

Jun. 19 2018, Published 5:07 p.m. ET
Still haven't copped any Yeezys for yourself, but don't want to pay resell prices? Have no fear, there an opportunity for you to get a pair with the new Yeezy Boost 350 V2 "Butter" colorway.
This colorway for the sneakers is a pale yellow all around the stitching of the shoe complemented with a Gum bottom. This gives it a slight older feel to it. For those who aren't informed on what Yeezys are, they are a well known and high end Adidas sneaker collaborated with famous music artist Kanye West. The sneakers contain a thick layer of Primeknit, followed by boost technology (both inventions by Adidas) to help give the sneakers a really comforting feel, while keeping it fashionable.
The two biggest questions people are having toward these sneakers are "how much are Adidas producing?" and "what is the resell price going to be?" That is always something people question about Yeezys since any other information on it is pretty clear. The sneakers are set to be released on June 30 for $220. Knowing the success of the previous releases, regardless of the quantity there are high chances that they will sell great. But is it guaranteed to sell well?
A significant reason as to why Yeezys sell generally well is because of the reputation West carries as an artist that gives the sneaker an image. Although they are already considered a generally favorable urban sneaker, West's name does have an impact on them. Things may not go great due to the simple fact that he has started some serious controversy within the past few months, which he made statements in interviews. For example, on May 1, West boldly stated that he believed that slavery was a choice in an interview with TMZ, which has upset a large group of people. What adds on to the controversy was his newest album, Ye, which received mixed reviews since its release.
Although these new Yeezys are highly anticipated, it's uncertain how sales will go. However, if you want to purchase these yourself, you'll have to reserve them yourself on the Adidas Confirmed app and sign up for the sneakers.
For more information and updates, go to https://www.adidas.com/us/yeezy.