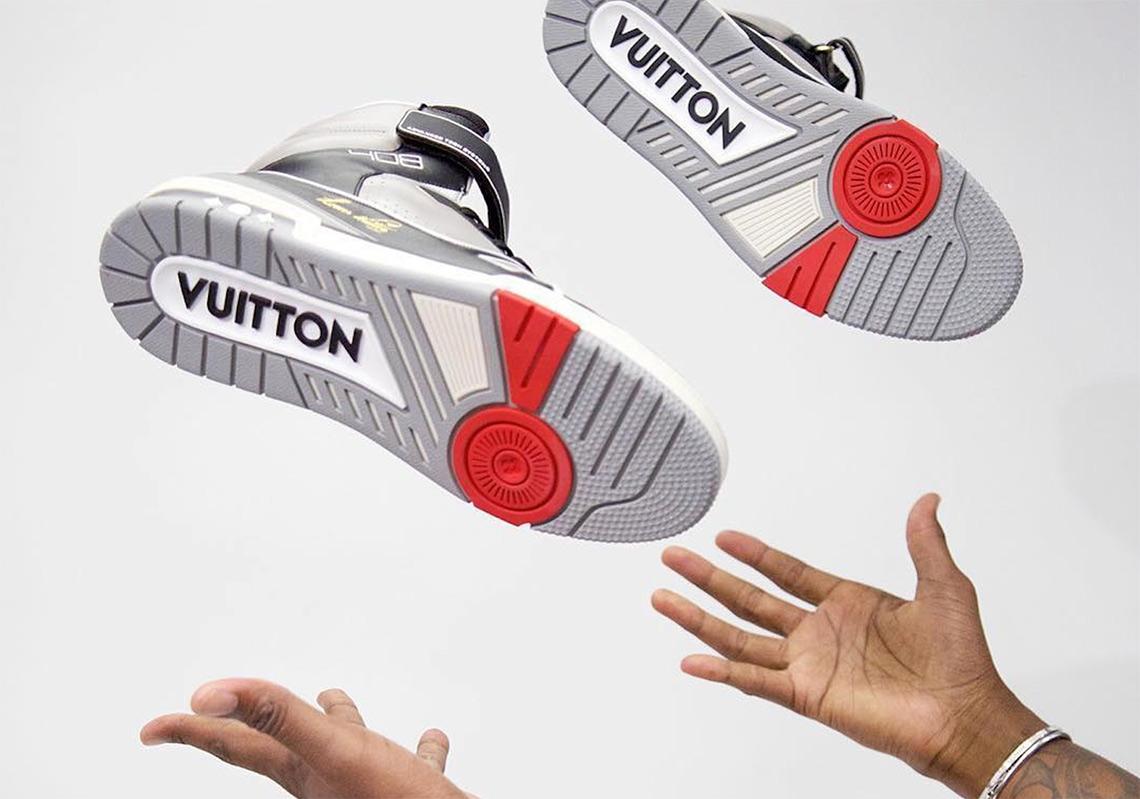 Virgil Teases the World with his New Louis Vuitton Sneaker
Now the Artistic Designer for Louis Vuitton, he teases the newest sneakers introduced for the 2019 Spring/Summer Collection, and they look great!

By Cedric Small

Jun. 22 2018, Published 4:42 p.m. ET
Virgil Abloh has so many accomplishments already, yet his hard work creates more opportunities for himself. Virgil Abloh founded the high end streetwear brand Off-White in 2013, which rose to fame rather quick with help from Social Media and his influencer friends! He is now labeled as one of the most influential people in the world by Time magazine! Now the Artistic Designer for Louis Vuitton, he teases the newest sneakers introduced for the 2019 Spring/Summer Collection, and they look great!
Despite some "hating" comments Abloh has received on his past designs for his brand, these new designs are likely to get positive comments. The new sneakers have basketball sneaker like designs, which are pretty noticeable. Although Abloh received inspiration from several basketball sneakers, the sneakers look similar to a few Jordans. The high top and low top Louis Vuitton sneakers look very similar to Jordan 3s and 4s, with small differences. However, you still see that there's better quality in these sneakers. These sneakers look like "luxury" footwear, with a basic look for everyday use. Well-known music artist A$AP Rocky also contributed in promoting the sneakers, wearing them and posting it on Instagram. This work with the brand is literally making history, as it is an achievement no one has ever done.
Why this is so significant is because Abloh became the first black man to become a Artistic Director for Louis Vuitton. The brand was founded 164 years ago, which says a lot about this accomplishment. With this, Virgil helped break a standard in high end fashion. Showing that black people are able to reach feats like this. This deserves nothing but recognition.
Even though this has been less than a year since Abloh has worked with the brand, much more will surely come. These designs will only get better as time goes by. The potential that this moment carries is limitless, as it can create so many chances for many designers. What will happen in the future for Virgil? What opportunities will be created from this? Only time will tell.