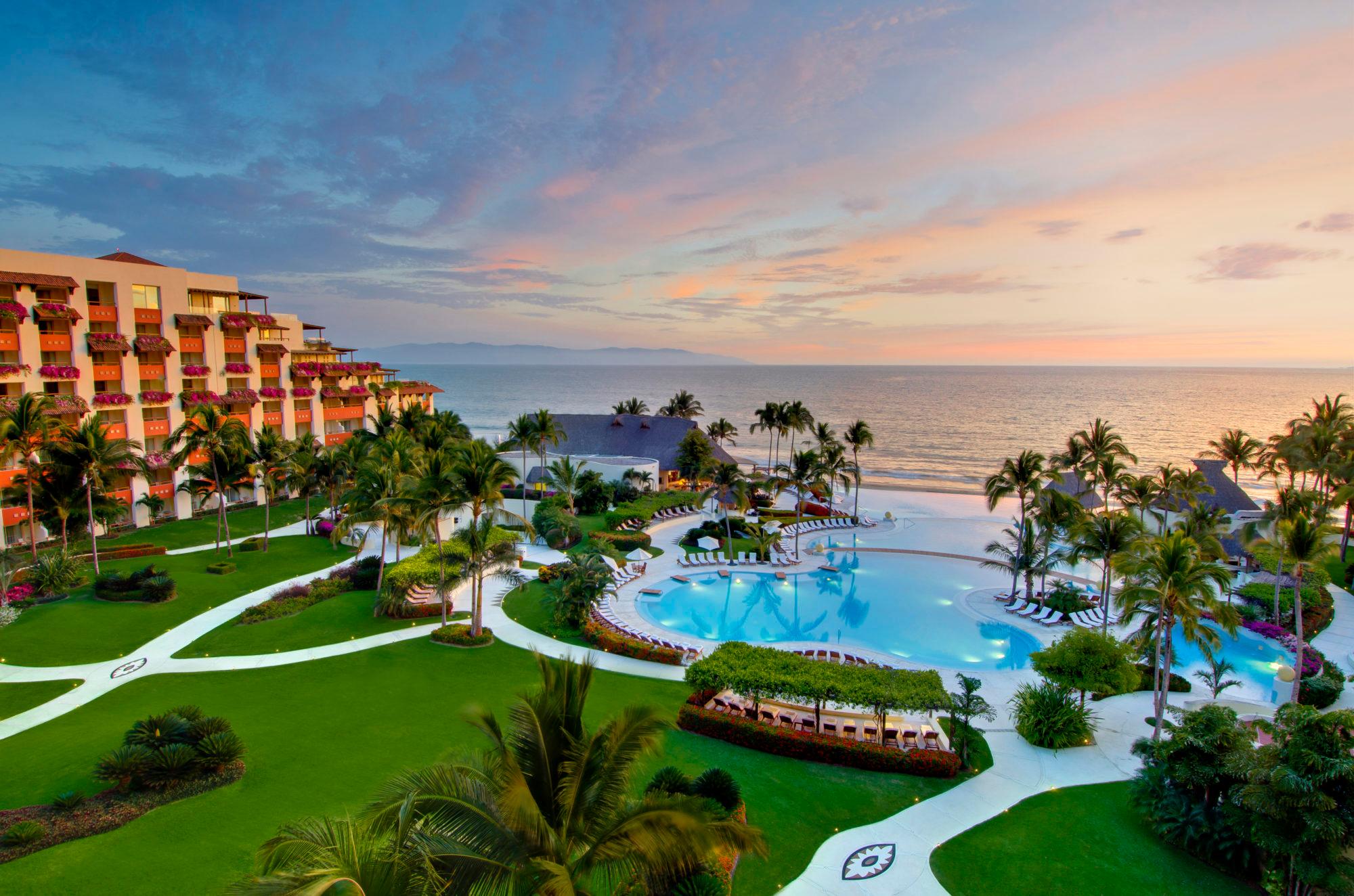 Grand Velas Riviera Nayarit Maintains Stronghold As Region's Leading Luxe All-Inclusive
Today's luxury all-inclusive resort industry has no shortage of options, with an increasing number of high-end properties.

By Merilee Kern

Jul. 1 2018, Published 10:34 p.m. ET
Today's luxury all-inclusive resort industry has no shortage of options, with an increasing number of high-end properties around the globe getting in the game. The all-inclusive model, which reportedly originated in the French Club Med resorts in 1950, is now more popular than ever—even among persnickety jet setters for whom an ordinary retreat just won't do.
In fact, a Hotel-Online "2018 Trends in All-Inclusive Sector" report explored motivating factors prompting today's travelers to choose a luxury all-inclusive property. It citedthe value of "highly differentiated product offerings" among the main drivers of all-inclusive interest, combined with a "need to balance this value proposition with one of the biggest expectations of today's all-inclusive traveler: the expectation of true hospitality and service execution…How a property differentiates itself from a service standpoint and how it goes the extra mile to meet these expectations can make all the difference in the world."
These are truths Velas Resorts knows quite well as, for over 25 years, this haute hospitality group has operated a number of signature luxury all-inclusive resorts known for proffering world-class service in combination with exceptionally appointed accommodations and superb amenities and facilities. I've personally stayed and played at a great number of Velas Resorts' all-inclusive properties throughout Mexico and each have exceeded my indubitably high expectations.
My most recent trek took me about a 15-minute drive away from Puerto Vallarta to the AAA Five Diamond Grand Velas Riviera Nayarit resort, which was (again) recognized among the best in the world in TripAdvisor's 2018 Travelers' Choice Awards. Among other honors, this destination was rated the number one hotel in Riviera Nayarit as well as one of the "Top 25 All-Inclusive Resorts in the World" and "Top 25 Luxury Hotels" in Mexico—all honors bestowed based on guests' opinions of the property's service, quality and value. Incidentally, in March 2018 the venerable publication U.S. News & World Report also named Grand Velas Riviera Nayarit the number one best hotel in Puerto Vallarta.
Article continues below advertisement
The continuous array of upper-echelon accolades doled out to Grand Velas Riviera Nayarit is no surprise to me given my familiarity with the brand's approach to luxe hospitality. The resort continues to reap this industry recognition due, in great part, to its ingenuity in offering guest-centric experiences that are memorable and meaningful. Below are details on just a few of the distinctive, brand-differentiating initiatives—some as directly excerpted from the property's press materials sent my way—which individually and collectively exemplify why the overtly family-friendly Grand Velas Riviera Nayarit is in a class of its own in the Vallarta region.
Wildlife Adventure
Animal, nature and culture lovers will thoroughly enjoy the property's "Wildlife Adventure" package that gives guests up close and personal encounters with native wildlife in the area—an opportunity to learn more about local wildlife through various tours. This includes a guided tour into Estero del Salado—a protected urban estuary compromised of mangrove and marsh vegetation with myriad reptile and bird habitats. Included in the exploration is a two-hour canoe tour, round trip transportation to the estuary and a gourmet box lunch. After the visit, guests will return to the resort for a private session with native birds. Guests learn more about four different exotic Mexican types, including where they come from, what they eat and more. The birds will show different behaviors during an interactive activity with guests and will be available for a photo op at the end of the session.
Cultural Cocktailing and Insta-Worthy Cooking Classes
To add some locavore-inspired levity, guests can opt to learn how to create a variety of Mexican-inspired beverages during weekly mixology classes that serve up drinks with a twist of local culture. Participants enjoy communal fun and frivolity while learning to make four different Mexican drinks that each feature a tie in-to Mexican history and heritage: Yashu Margarita, Tricolor Cocktail, Sweet Convent and "Pascalles."