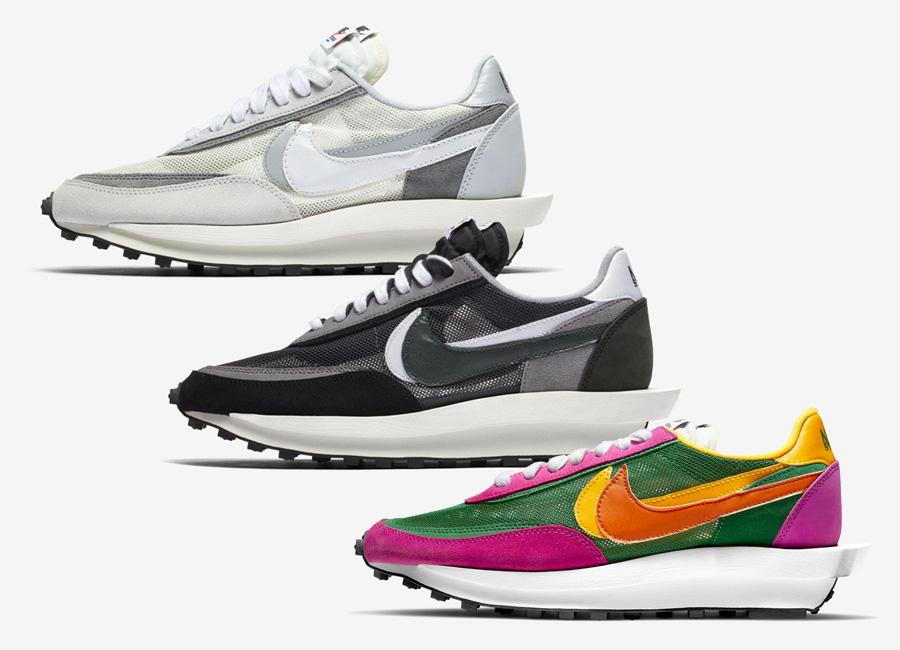 Double Trouble! The Sacai X Nike 2019 Collab
Nike reveals to the world a "hybrid" sneaker, that is surely going to get eye candy next year. Introducing the Sacai x Nike Hybrids for Spring/Summer 2019!

By Cedric Small

Jul. 4 2018, Published 10:08 a.m. ET
We have so many sneakers awaiting us for this year, but what about next year's release? It's still the middle of the year, so it's really go to be prepared early for next year! The early bird does get the worm, so be the early sneaker head to cop some sneakers for yourself! With this collar, I'm sure you'll thank me later for giving you a heads up! Nike reveals to the world a "hybrid" sneaker, that is surely going to get eye candy next year. Introducing the Sacai x Nike Hybrids for Spring/Summer 2019!
The Sacai x Nike collab was introduced during Paris Fashion Week last month with a combination of four sneakers: Dunk High, Blazer, Waffle Daybreak, and the LDV. These sneakers will have you seeing double for sure. The low top and high top collab sneakers contain double tongues, double laces, and double nike swooshes for originality. Although this is a collaboration, the sneakers themselves are still unique. We do have some information released on these sneakers. The collaboration sneakers will be at a retail price of $300 with limited quantities. Other information on these sneakers still remain unknown. However, with the time left before their actual release, so don't worry about getting the info too late. You'll have more than enough time getting ready to cop these beauties for yourself!
Patience is rewarded for those willing to wait! Only about six more months before their actual release. Can you be patient for a little longer to purchase these for yourself? It'll definitely be worth it in the end!