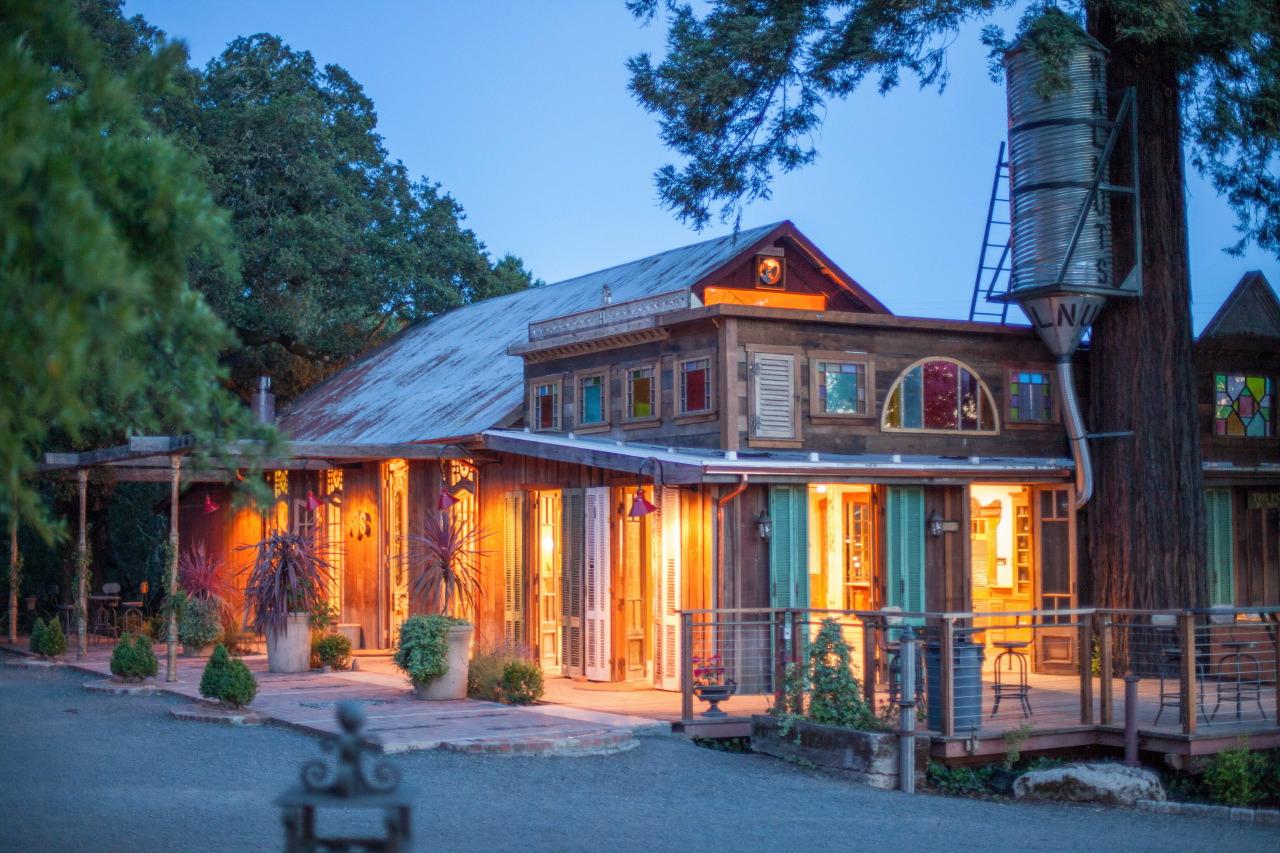 13 Savvy Summer Travel Solutions
Summer is here so it's time to get out there and enjoy the hot weather (in some cool summer styles, of course)—and also use the extra time to vacation.

By Merilee Kern

Jul. 9 2018, Published 7:22 a.m. ET
Summer is here so it's time to get out there and enjoy the hot weather (in some cool summer styles, of course)—and also use some of the extra down time to vacation with loved ones, boost your self-care regime, connect with friends and family over fab food, and ensure all is clean and spiffy on the vacation homefront. Here are a few finds that can help improve life on all of those fronts.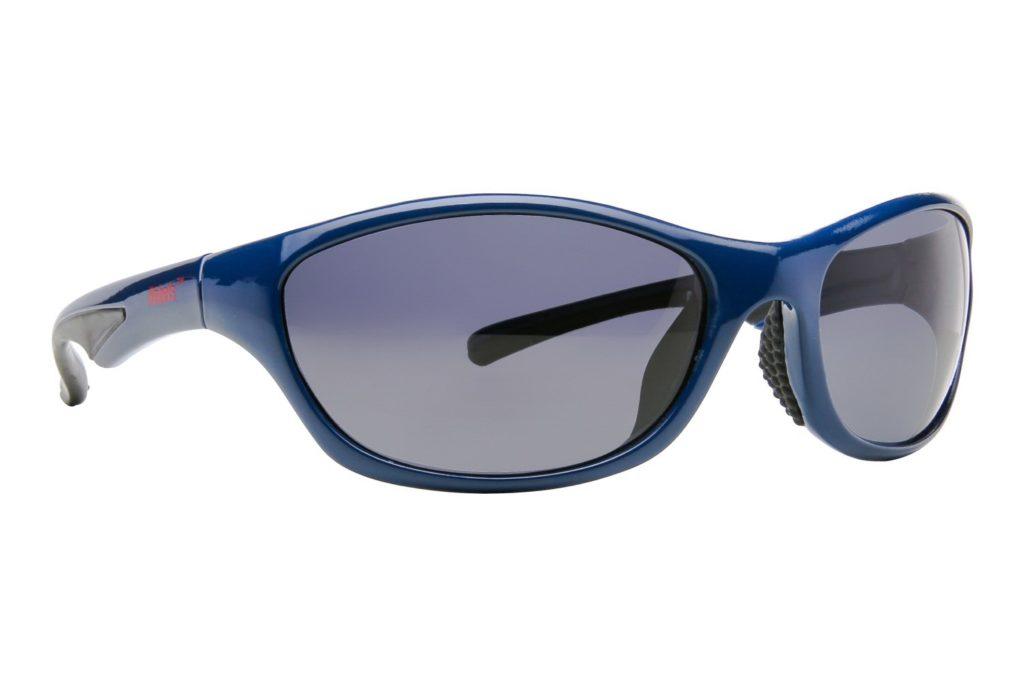 What better way to show your team pride while you trek than with officially licensed NFL-style glasses from DiscountGlasses.com, an online optical retailer dedicated to making savvy shoppers look amazing. By providing competitive prices, DiscountGlasses.com gives you the ability to purchase multiple pairs of stylish eyewear to show off whoever you are, however you're feeling, or who you're rooting for on any given day. Simply go to the Web site, choose your favorite team, and receive the direct-to-door shipment so you're ready to head to the stadium and cheer them on in their quest for the Lombardi Trophy. If football isn't your thing, check out hundreds of other affordable, trendy and quality styles on DiscountGlasses.com, including brands like Maui Jim, Prive, Body Glove, Lunettos, and more. If you need prescription glasses, they also make it easy to upload your prescription online ensuring that your sunglass needs are met.
Article continues below advertisement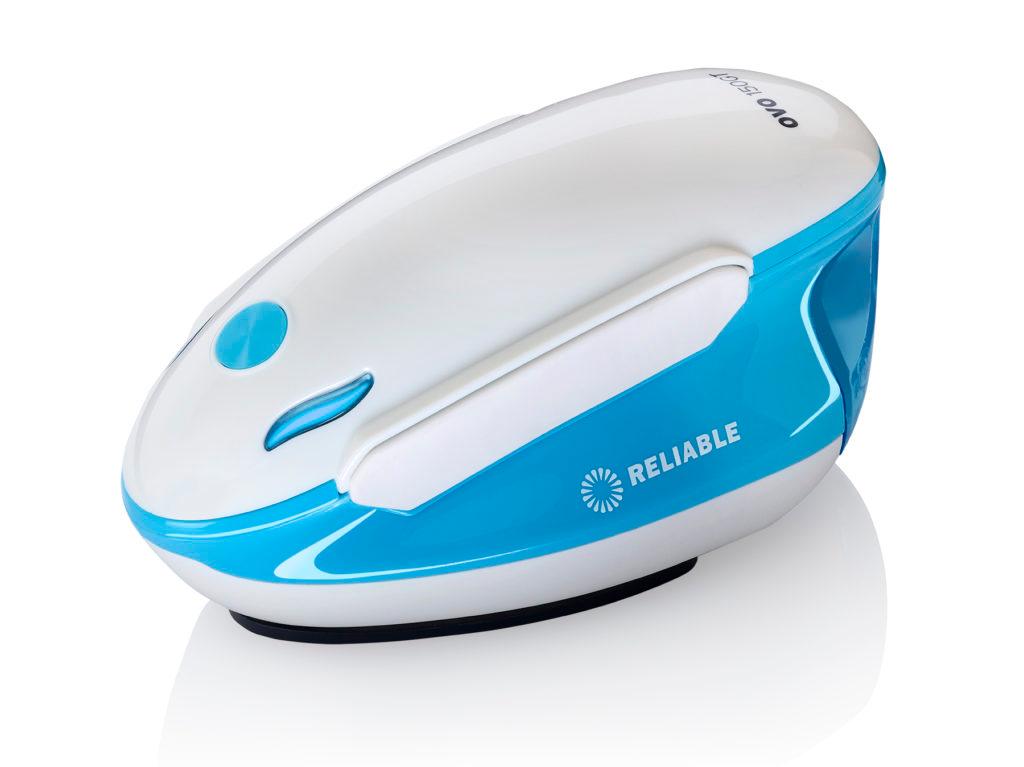 Article continues below advertisement
Here's a super handy mini multi-tasker you can take on the road. It's an iron. It's a steamer. It's both! But don't be fooled by its charm. This portable powerhouse travels light and takes out wrinkles without taking up space. The Ovo 150GT Portable Steam Iron & Garment Steamer makes the ideal travel companion for you this summer and beyond. With a patent-pending heating system, you'll get impressive steam volume in the palm of your hand, without the worry of spitting or leaking. Other features include a unique 2-in-1 case that works both as an iron rest and as a travel pouch and an ample water tank that provides continuous steam for up to 10 minutes. The iron rest features heat-resistant silicone so you can put it down without worry. Whether you're on-the-go or at home, the Ovo 150GT will help ensure you're wardrobe ready.
Article continues below advertisement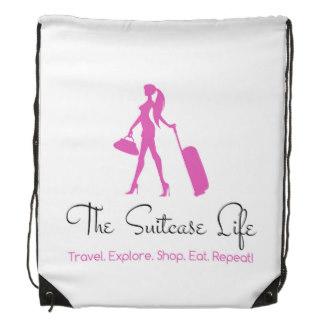 Are you a girl who lives for travel? Are you a lady who loves adventure and fabulous vacations? Are you a woman with wanderlust in her soul? Then check out my own TheSuitcaseLifeStore.com where you'll find all kinds of chic travel accessories plus fashion, tech gadgets, drinkware, office gear and other swag showcasing your joy for journeying—however near, far, long or short. From travel bags and tags to fashion and accessories to mugs, mousepads, portable chargers and much in between, The Suitcase Life has you covered in fabulous form! Gadgets and gear from TheSuitcaseLifeStore.com will help you celebrate—and display—your enduring desire to Travel, Explore, Shop, Eat and Repeat!
Article continues below advertisement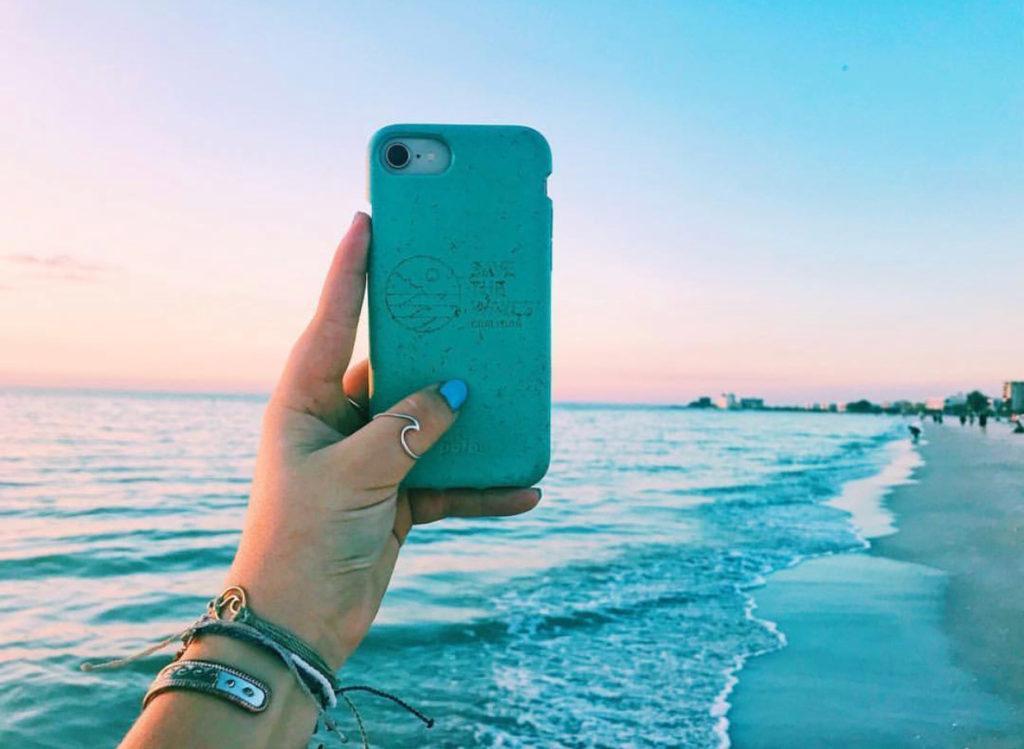 Traveling can be tough on your smartphone so a protective case is mission critical. Helping lead the way with environmentally sustainable tech accessories is the Pela Case, the world's first zero-waste compostable phone case. It is made from Flaxstic, a compostable bioplastic elastomer that uses flax straw materials. Pela Case protects your smartphone from scratches, everyday wear and tear and even the occasional drop. It will biodegrade in an industrial compost facility or in your very own backyard composter, making it a trailblazer in the move toward a plastic-free future. Pela Case is also as stylish as it is eco-friendly, available in many different colors and styles for various iPhone and Android models. You can feel good about your purchase knowing that Pela gives back as this company is a proud member of 1% for the Planet, which means they will be donating at least 1% of their sales to environmental non-profit groups.
Article continues below advertisement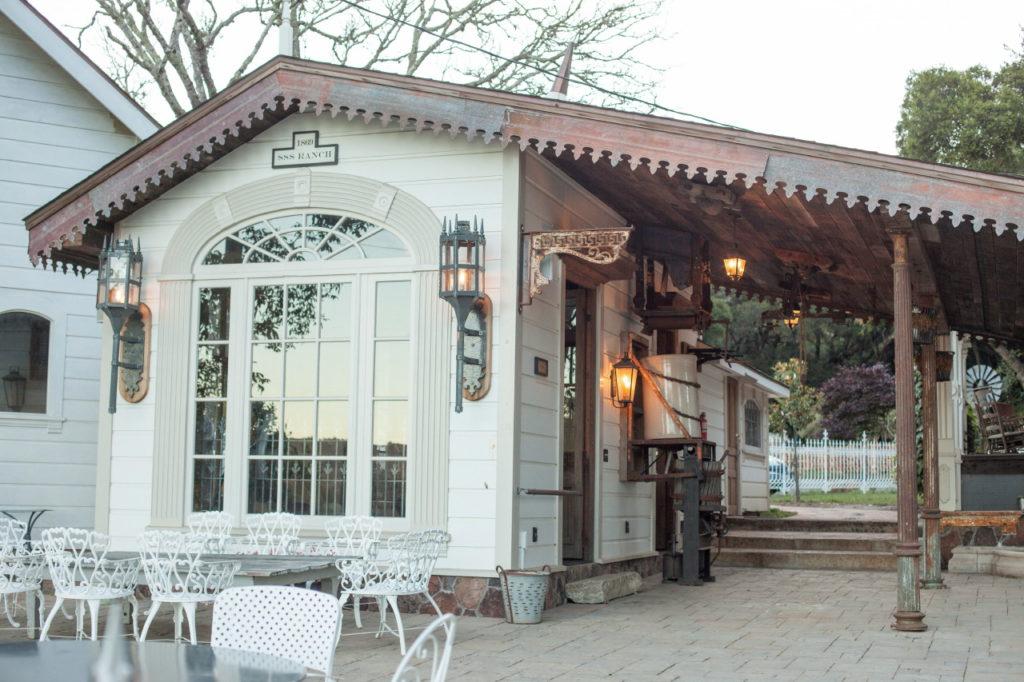 Article continues below advertisement
Visit the Triple S Ranch in Northern California and be transported back to a time and place when people lived off the land in California's scenic wine country. A time when buildings and objects were as beautiful as they were functional, and there was freedom to slow down, contemplate and enjoy life. Triple S Ranch is an ideal venue for an event that seeks intimacy and the ultimate eco-luxury experience. Three miles west of Calistoga, this incomparable boutique resort comprises 20 private acres overlooking stunning views of the Napa Valley. The grounds include majestic old growth trees, verandas and patios for outdoor celebrations, and buildings from the 1800s that have been lovingly restored and updated to offer every amenity but without sacrificing old world charm. Fabulous extras include a swimming pool, gym, infinity 25-person hot tub, a restaurant-quality kitchen, outdoor pizza oven, organic gardens and an outdoor fireplace.
Article continues below advertisement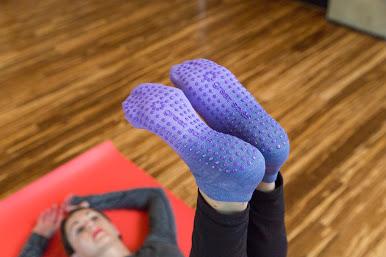 If you're looking for more stable footing while wearing socks, especially in hotel rooms, Great Soles' non-slip grip socks are for you The company was conceived in the Pilates studio, created by two sisters to fill the need for a quality non-slip grip sock to improve practice and performance through better balance and control. When you're in the zone, the last thing you want to worry about is slipping and losing your equilibrium! Whether during Yoga, Barre, Pilates, or just lounging around the house, Great Soles help lock in stability and balance. They offer a myriad of on-trend styles, colors and fabrics, plus an extremely reasonable price-tag. This company also gives back with the Great Soles Giving campaigns that support cancer research and education to find more effective treatments and the search for a cure.
Article continues below advertisement
Article continues below advertisement
Rindle Waves is the embodiment of "Modern Art with Meaning." Where special audible moments are captured allowing you to keep them forever as contemporary art! This company combines sound plus superb materials to make a personalized piece of art like none other. Their Sound Wave Art is made from taking any sound and converting it into a visual display of the volume and sound. The audio you provide, be it your own voice, your favorite song, the ebb and flow of the ocean, birds overhead, or anything audible is converted to a visual representation of the entire sound, song or other to make your custom piece. Every sound wave is completely unique, making it a perfect personalized gift for any occasion such as a wedding, anniversary, new baby, graduation, holiday…the list goes on. Available in a variety of print types, including paper, canvas, wood, and metal, other options include color scheme choice, the inclusion of multiple lines of text, to integrate a photograph and for professional framing. All you have to do is choose the print type, provide the audio info (Artist and Song) or upload your personal audio with or without a photo and accompanying text! You will receive proofs via email for your review and approval. Once they get your seal of approval, the custom piece of art is made and shipped to your door. Rindle Waves is much more than a sound art maker. They are a moment maker. An art experience, that will touch the heart.
Article continues below advertisement
Want to keep that vacation home spiffy throughout your stay? Consider enlisting the iRobot Braava Jet 240–a smart device that's great for mopping and sweeping in particularly dirty spaces, like kitchens and bathrooms. It has three cleaning modes: wet mopping, damp sweeping and dry sweeping. Plus, its square shape and compact size allows it to get into hard-to-reach places, including under and around toilets, into corners, and below cabinets. What's also pretty cool is that the iRobot Braava Jet remembers obstacles in its path and slows down to gently clean along furniture, walls, and fixtures before returning to its starting point after completing a cleaning run. And, if it encounters a problem it'll automatically shut off. All you have to do is fill the water reservoir, select the right cleaning pad for the job, press clean and the robot will do the rest! This device is also compatible with the iRobot HOME App via Bluetooth.
Article continues below advertisement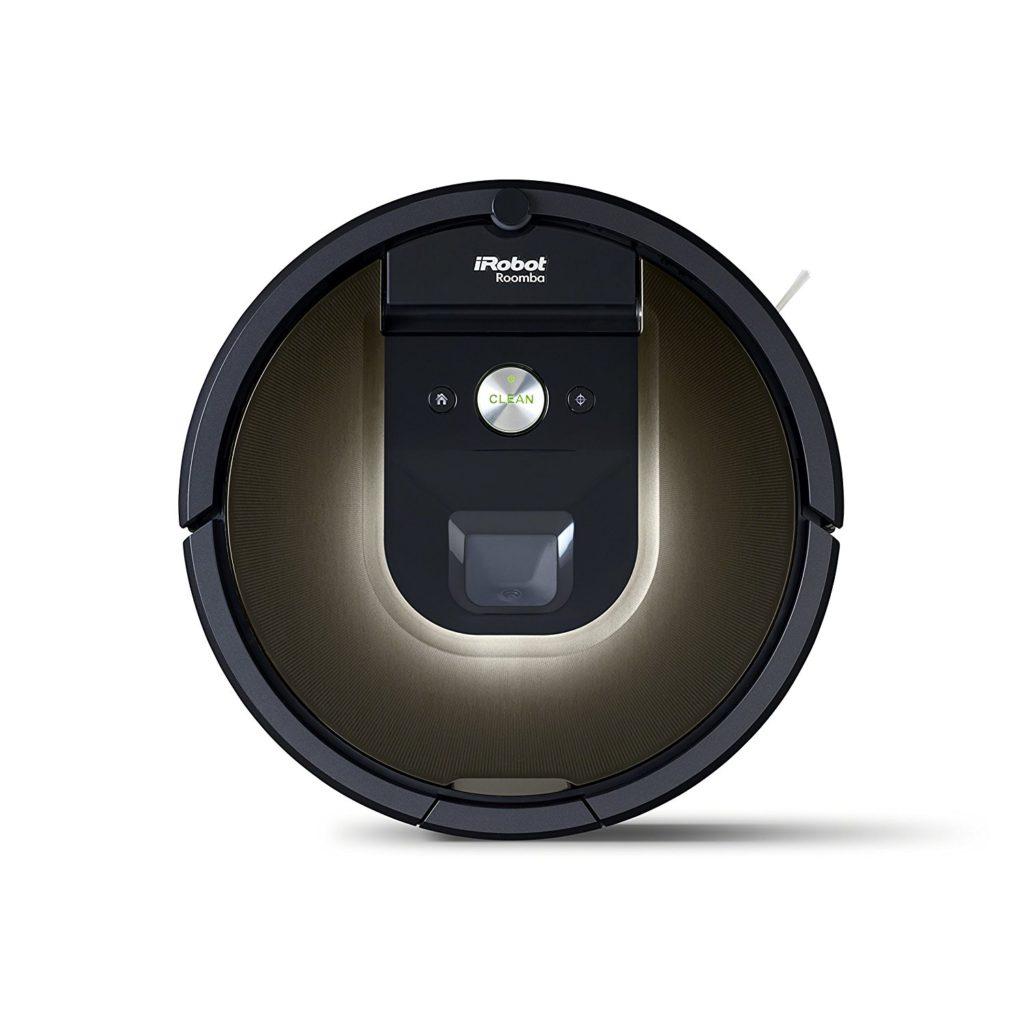 Article continues below advertisement
Another great iRobot product that lets you relax while stepping up the cleaning of your vacation home is the Roomba 980 model. This Wi-Fi Connected Robot Vacuum is capable of cleaning and navigating an entire level of a home (up to 2,000 sq. ft.), seamlessly recharging and resuming as needed until the job is done. With the companion iRobot HOME App, users can view new Clean Map Reports on their phone, which show the dirtiest areas of the home leveraging iRobot's patented Dirt Detect technology. The Roomba 980 also features Carpet Boost mode, in which the motor will automatically boost its suction power when on carpet and rug, where dirt is harder to reach. At just 3.6 inches tall, the Roomba 980 is designed to clean under beds, sofas, toe kicks, and other hard-to-reach areas. Cliff Detect sensors prevent the robot from falling down stairs or tumbling over drop-offs. The iRobot Roomba 980 vacuum gives you cleaner floors, throughout your entire home, all at the push of a button.
Article continues below advertisement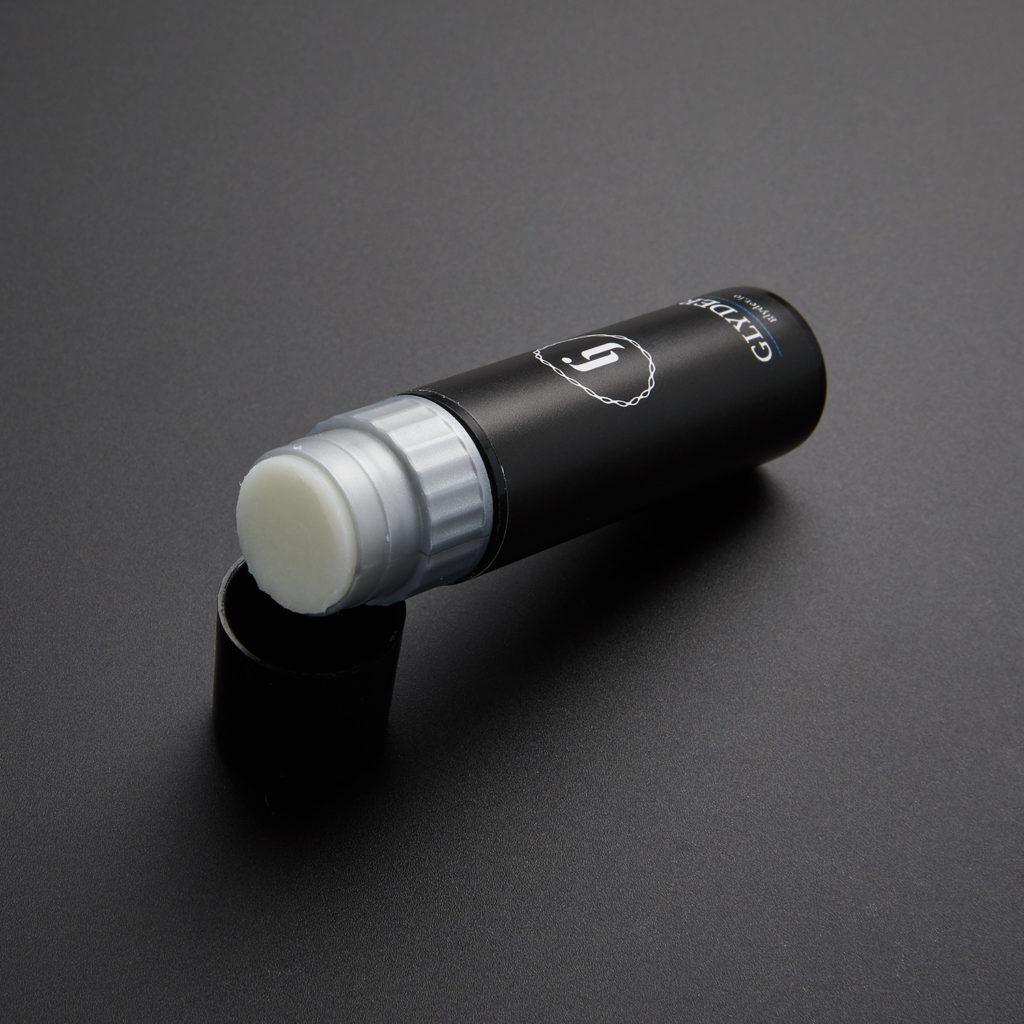 We know a clean smooth shave isn't always what you get when you pick up your razor, and getting a cut while shaving not only stings—it's annoying, especially right before a wedding, date night or a day at the beach or pool. That's why Glyder has invented Styptic Balm, a product formulated with premium natural ingredients like Aloe Vera, Vitamin E, and Argan Oil to help stop the bleeding from shaving cuts and to nourish skin, leaving it fresh and smooth. Glyder has developed a patent pending formula of wound sealing antihemorrhagic agents that help promote platelet plugging, which helps heal and seal your nicks and cuts. This same technology is used by the American military to treat wounds so you know it's tough! The Styptic Balm comes in an ultra-grippable and retractable tube, enabling the formula to roll on just like lip balm without making a mess. Simply rinse it under warm water to keep it hygienic, retract it back in the tube and get on with your day.
Article continues below advertisement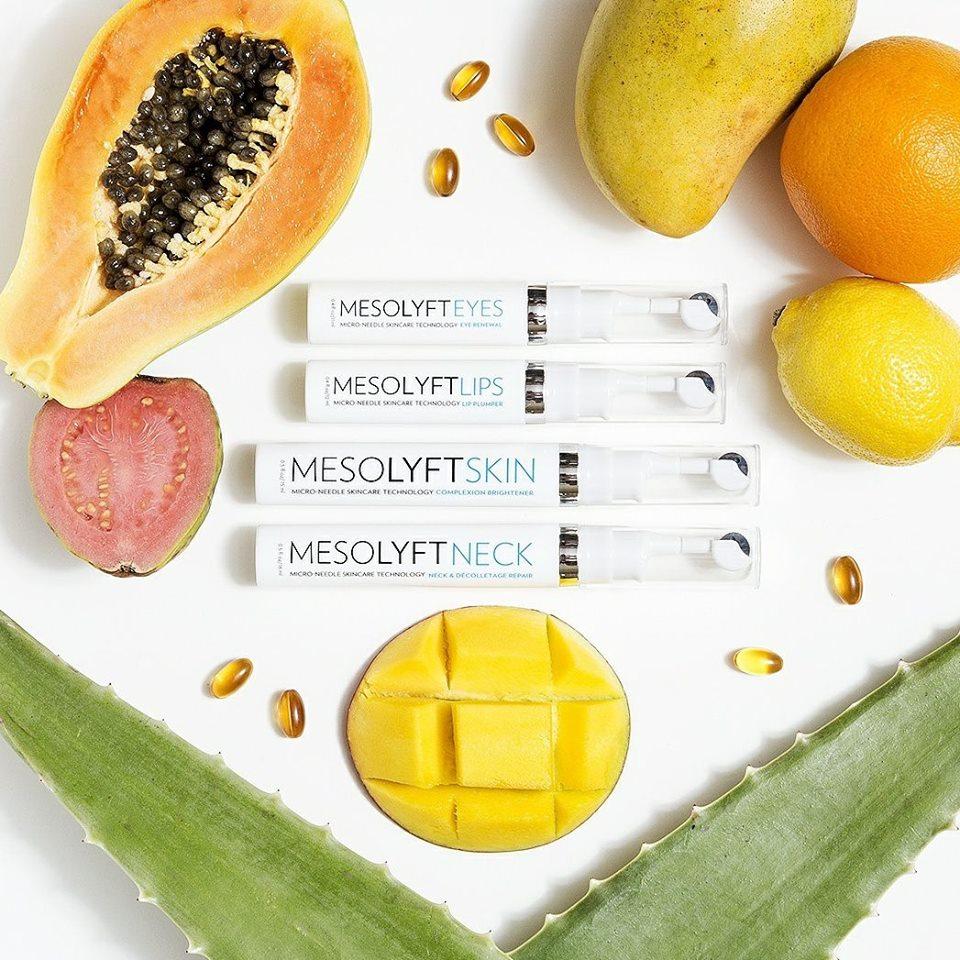 Article continues below advertisement
Lips need a Lyft so you can look your best in those jet-setting selfies? Consider MesoLyft's revolutionary micro-needle skincare technology. As we age, we lose collagen and elastin, which are the building blocks of radiant skin. MesoLyft's micro-needles and serum condition the skin's surface for a non-invasive boost back to beautiful. MesoLyft Lip enhances lip volume and texture instantly, with no tingling. It hydrates dry chapped lips and makes lipstick go on and sit better and longer. MesoLyft Lip Enhancer is formulated using mango butter to both condition and plump the lips. Silicones make them feel extra soft and silky, and Aloe Vera soothes the area after gentle exfoliation by the micro-needles. This veritable magic wand instantly creates a luscious pout. To use, just roll over the entire lip and around the lip line to instantly plump lips and smooth fine lines. After 3-4 weeks of continued use, there's a noticeable long-term smoothness. You can use it daily as often as needed.
Article continues below advertisement
When traveling, it's always wise to have a few healthy snacks along for the ride–especially those fiber-filled options that'll keep you satisfied longer. But, did you know there are different types of fibers to support gut health? Soluble Fiber and Insoluble Fiber are two types that are important for a healthy gut. Barley+ Muesli and Bars, a delicious range of nutritious breakfast, contain these and other various different fiber types important for good gut function. BARLEYmax is a non-genetically engineered Australian super grain that contains prebiotic dietary fiber to help feed the good gut bacteria found in your stomach. There are three delicious flavors of both the Muesli and Bars. My favorite is the Pink Lady Apple and Macadamia! Barley+ products have been known to aid people with weight loss, gut health, better mental mood, and healthier well-being. Find them in Shaw's, Wegmans and on Amazon.com.
Article continues below advertisement
Snack healthier while out and about this season with Peatos, which make a great healthy addition to your summer picnic basket. They're a new twist on an American classic: yellow cheese-flavored crunchy puffs. But Peatos is a non-GMO option that is higher in fiber and protein, but contains less salt, fat and calories than the leading chip brands along with no artificial colors or flavors. Peatos starts out at an elevated state: replacing the corn base of other corny crunchy cheese puff snacks with a nutrient-dense pulse base. Peatos are a combination of peas, beans and lentils that together create a tasty better-for-you snack. They deliver the "junk food" taste you crave with the nutrition you need and want! Having just launched in March 2018 at the Natural Product Expo, Peatos is a revolution in snacking. To suit any preference, they're available in a variety of flavors: Classic Cheese, Fiery Hot, Masala and Chili Cheese.