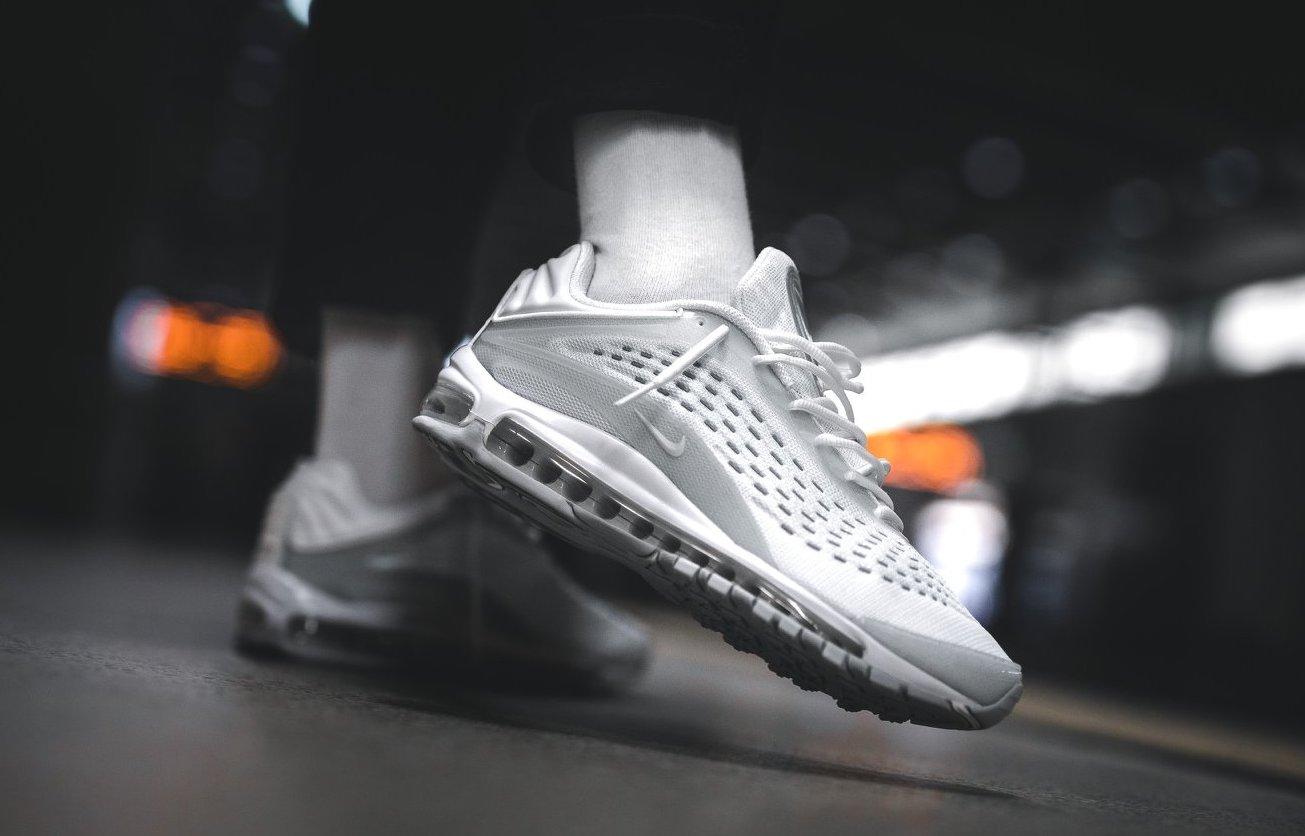 Sneaker of the Summer? Nike Air Max Deluxe
There is no question that Nike has been putting out unbelievable shoes this year. Nike has been setting the bar […]

By Sam Zomin

Jul. 13 2018, Published 4:32 p.m. ET
There is no question that Nike has been putting out unbelievable shoes this year. Nike has been setting the bar high for other brands with collabs withOff-White,Supreme, and COMME des Garcons.One of Nikes most iconic sneaker models is the Nike Air Max. These shoes were first released in 1987, designed by Tinker Hatfield. They have always been perfect for any season, especially Summer. Sometime this summer Nike is releasing the brand new Nike Air Max Deluxe, in the "Triple White" colorway.
Made with the "perfect color" for the summer, these will look good with any outfit you had planned. Being all white gives the sneakers the chance to create versatility to your attire, while giving off a brighter look. The all white is actually reminiscent to the all-white Air Force 1s, another classic sneaker that is popular to wear all year-round. However, what's better about these deluxe sneakers are that they are much more comfortable as a result of the bubble cushion. The Air Max 97 also has more longevity in comparison to the Air Force 1s, as the bottom doesn't wear out after a year of wearing them. They'll definitely be a sneaker that will stand out, compared to the all-white ultraboost which are way more common to see.
These shoes will be widely released and available to all, at your localFootlocker, orNike store for $180. These shoes will come with a wavy, synthetic upper, and a reinforced midsole. Enjoy this summer in style, and feel free to purchase them yourself if you like them!