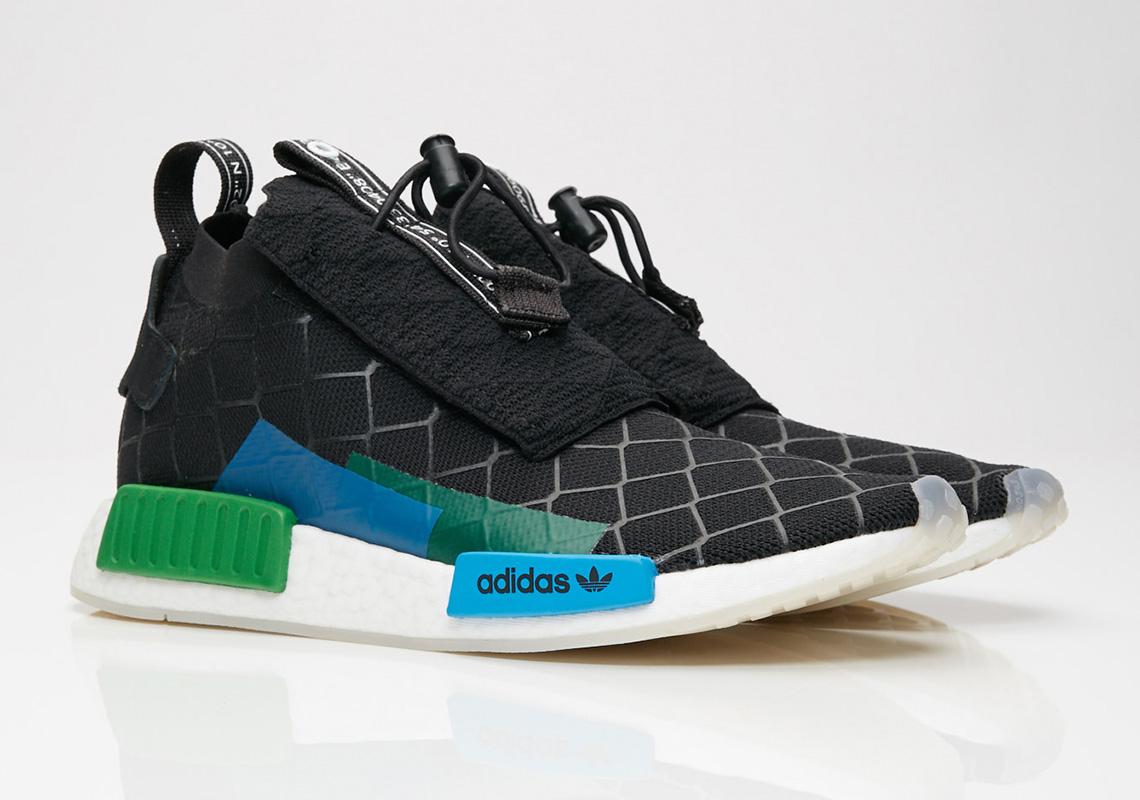 The New Generation of the NMD!
By Cedric Small

Jul. 13 2018, Published 4:22 p.m. ET
Adidas have been coming out with very successful collabs that have heavily impacted the world this year. From the newest Yeezy colorways to Pharrell Williams' Human Race NMDs, more amazing sneakers are coming out every month. Although Adidas has been doing well already without collabs from popular sneakers like the NMD and Ultraboost, they have enhanced in unique ways. This new collab is sure to be eye candy for many fashionistas trying to pull off a more unique look into their outfits. Introducing the mita sneakers X adidas NMD TS1!
This version of the Adidas silhouette contains a unique flavor to it. This NMD uses a drawstring to lace the sneakers, making it very easy and convenient to tie on your foot. The sneakers also contains a Primeknit material with dominantly black and a diamond pattern around the Primeknit. The sneakers also contain green and blue cubes on the bottom, with green and blue streaks around the sneaker. These small touches give the NMDs a completely different look. They aren't entirely like the City Socks, but not like the NMD R1 or the NMD R2. It feels like a completely different sneaker with the details they've added to it. The first batch of the sneakers were already released on July 7th, but the next pairs are set to be released on July 14.
These sneakers will be sold at a retail price of $200, with a limited quantity of sneakers. Locations on where they will be sold will vary. For more information, go to sneakernews.com for more. Make sure you stay updated!