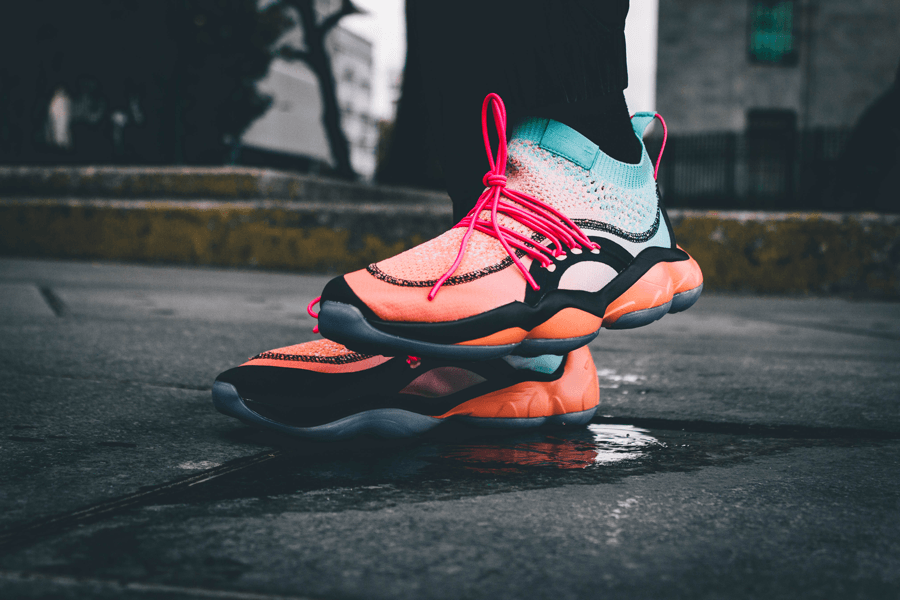 Sea Salamander Inspired Reebok Sneakers
Reebok is now collaborating with Latin American retailer Lust Mexico. They made a unique approach on the Reebok DMK Fusion.

By Sam Zomin

Jul. 16 2018, Published 3:17 p.m. ET
Reebok is collaborating with Latin American retailer Lust Mexico. They made a unique approach on the Reebok DMK Fusion. The shoe is inspired by Axolotl, a Mexican sea salamander. The sneaker is coming in three colors that includes Orange, Soft Pink, and Teal. It also has Pink laces and Black lands on the eyelets for its gills.
Reebok is a global athletic-wear company started in 1958. Adidas bought Reebok in 2006, and since then has gained around $11.6 billion from Reebok wear alone. Reebok has collaborated with many celebrities including Jay-Z and 50 Cent, Shaquille O'Neal, Allen Iverson, and Scarlett Johansson. It also made sneakers with big brands like, Vetements and Emporio Armani. Reebok really got its fame after 20th century rappers started wearing it. After 50-Cent dropped the G-Unit, Reebok started appealing to many rappers. Even now, modern rappers are still doing major sneaker deals with Reebok. Lil Yachty, and Kendrick Lamar have recently made sneakers with Reebok.
Although this shoe is very outlandish, it can be styled very well. Vibrant sneakers are always great for the summer, especially these. These eccentric sneakers needs an eccentric style, with skinny jeans and maybe a floral pattern to brighten your look. Not everyone can pull these off, but if you can, you will definitely be getting looks when you walk down the street. You can try them out in select Adidas flagships. With a retail price for $130, you can pull off a great look while on a budget. Colorful, comfy and casual. The perfect mixture that will have you enjoy the rest of your summer in style!