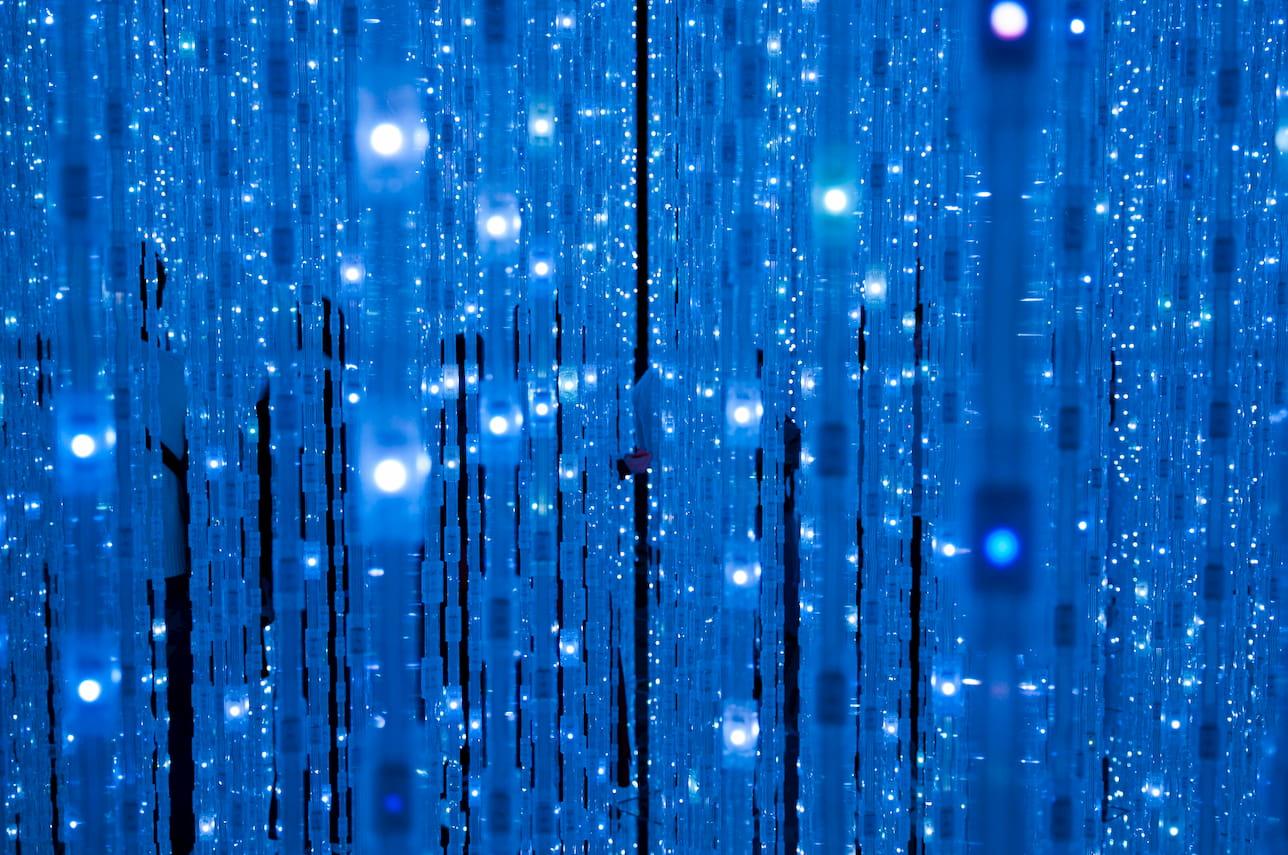 Japan Unveils World's First Digital Arts Museum
Japan Unveils World's First Digital Arts Museum - Bleu

By Akib Mahdi

Jul. 24 2018, Published 2:16 p.m. ET
The world's first digital arts museum opened up in Japan, which allows visitors to be within the artwork. The audience looking at the artwork will be able to experience the life-like illusions created by the spacious room and interactive gallery.
The museum's 10,000 sqm of gallery contains waterfalls, scattered trails of petals and views of our extraordinary world and universe.
The brick and mortar museum contains 50 different digital artworks. The museum uses 520 computers and 470 projectors to power these artworks. The kaleidoscopic artworks supposedly are interactive with the visitors. For example, when a visitor walks into the Forest of Lamps, a tree lights up. When a visitor walks into the museum's En Tea House, the cups and plates "burst to life with digital blooms"
According to Takashi Kudo, the communications director for Teamlab, said, "It's borderless and transcends boundaries. If you make it on canvas, there are boundaries; if you make a sculpture, you can't change it. But for digital (art), you can always change, because the digital world doesn't really exist."
According to The Spaces, It follows the opening of the Yayoi Kusama Museum, another single-artist, immersive space, in Tokyo last year. TeamLab is planning on incorporating ideas from the organization's previous work. The tickets for admission will cost about 3,200 yens for adults, which will be available later in the month of August.