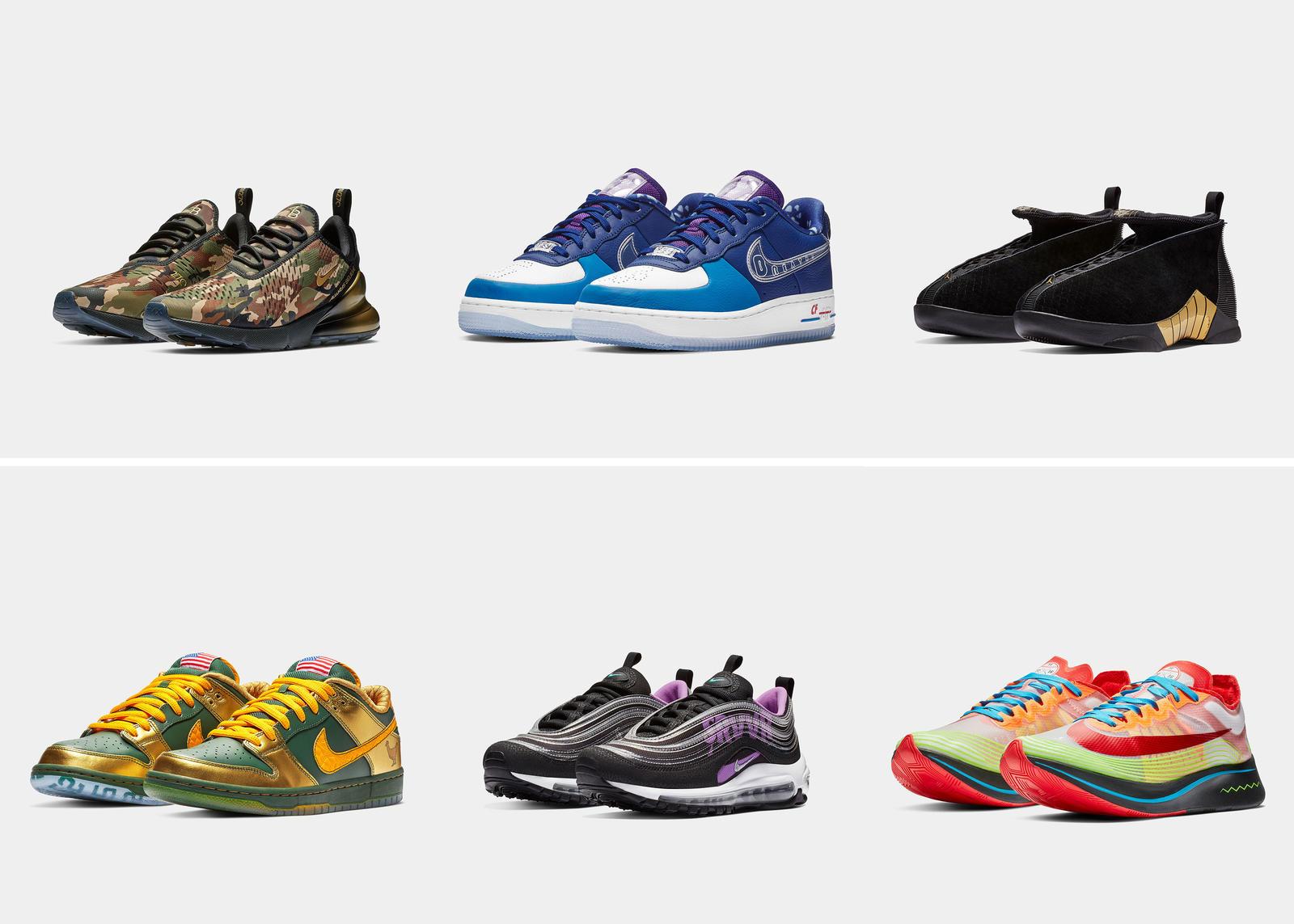 Nike Will Release 2018 Doernbecher Collection In November
OHSU Doernbecher is a children's hospital in Portland. They perform varieties of procedures on kids, and have treated cancer in […]

By Sam Zomin

Aug. 1 2018, Published 1:33 p.m. ET
OHSU Doernbecher is a children's hospital in Portland. They perform varieties of procedures on kids, and have treated cancer in children, and many other life-threatening diseases. Doernbecher has been helping children since 1926, and is one of the world's most renowned hospitals.
Nike and Doernbecher have been making many collections since 2003. They give terminally ill kids hope by allowing them to design their own sneakers, which will be released to the public. The great thing about these sneakers is that all proceeds go to the hospital to help with equipment and research. Many of these kids made shoes that go for upwards of $10,000, and have been a collectors item for many years. Although they are designed by little kids, the shoes sell more than shoes made by famous sneaker designers.
One of the most famous Doernbecher sneakers are the Jordan 6s from 2009. The 2018 Doernbecher Collection is rumored to retro these sneakers again. Although it's not assured, it wouldn't be the first time Nike and Doernbecher brought back a previous sneaker. In 2013, they rereleased a pair of Air Jordan 3s from 2010 to celebrate their 10th anniversary. Some other sneakers that should be released these year are Air Force 1 Low, Air Max 97, and Zoom Fly SP. This collection will release in November, making this the hospital's 15th collection with Nike.
Be on the lookout for locations and prices. But it will be a very limited release. If you feel like doing a good deed, buy these sneakers when they come out.