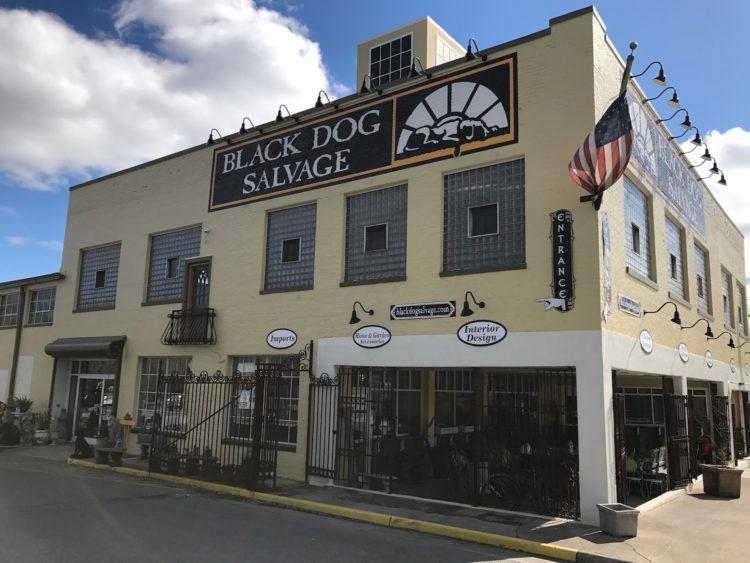 Black Dog Salvage Opens Doors To The Stone House
Black Dog Salvage, home of the DIY Network series Salvage Dawgs, officially launched the Stone House and is now available for rent and special events.

By RaymondM

Aug. 24 2018, Published 1:22 p.m. ET
Black Dog Salvage, home of the DIY Network series Salvage Dawgs, officially launched the Stone House and is now available for rent and special events.
The Stone House beautifully illustrates how architectural salvage it is in the interior and exterior living spaces. It's designed for entertainment and made to accommodate visitors, families and friends.
"This has been an incredible opportunity to showcase what we do best – combine architectural history with contemporary design. Our design and fabrication team has hit this one out of the park," said Black Dog Salvage co-owner, Mike Whiteside in a statement. "Everything in the house has a story. And, if there's an item you like, you can buy it!"
The house also serves as the ultimate showroom that features a mix of salvaged elements paired with custom furniture and accessories. It's featured in four episodes of the ninth season of Salvage Dawgs. The projects include a kitchen island, dining room chandelier, hanging double vanity mirror, and upstairs coffee bar. People from Roanoke and other states will be satisfied going inside a creative house filled with numerous things.
"We considered a number of options for the house including an outdoor livery, ice cream shop, taproom, restaurant," notes Robert Kulp, Black Dog Salvage co-owner. "With the popularity of Salvage Dawgs, we welcome visitors from all parts of the world, so we decided to offer a unique destination for travelers to experience. Not just our television fans, but anyone wanting to experience all that Roanoke has to offer."