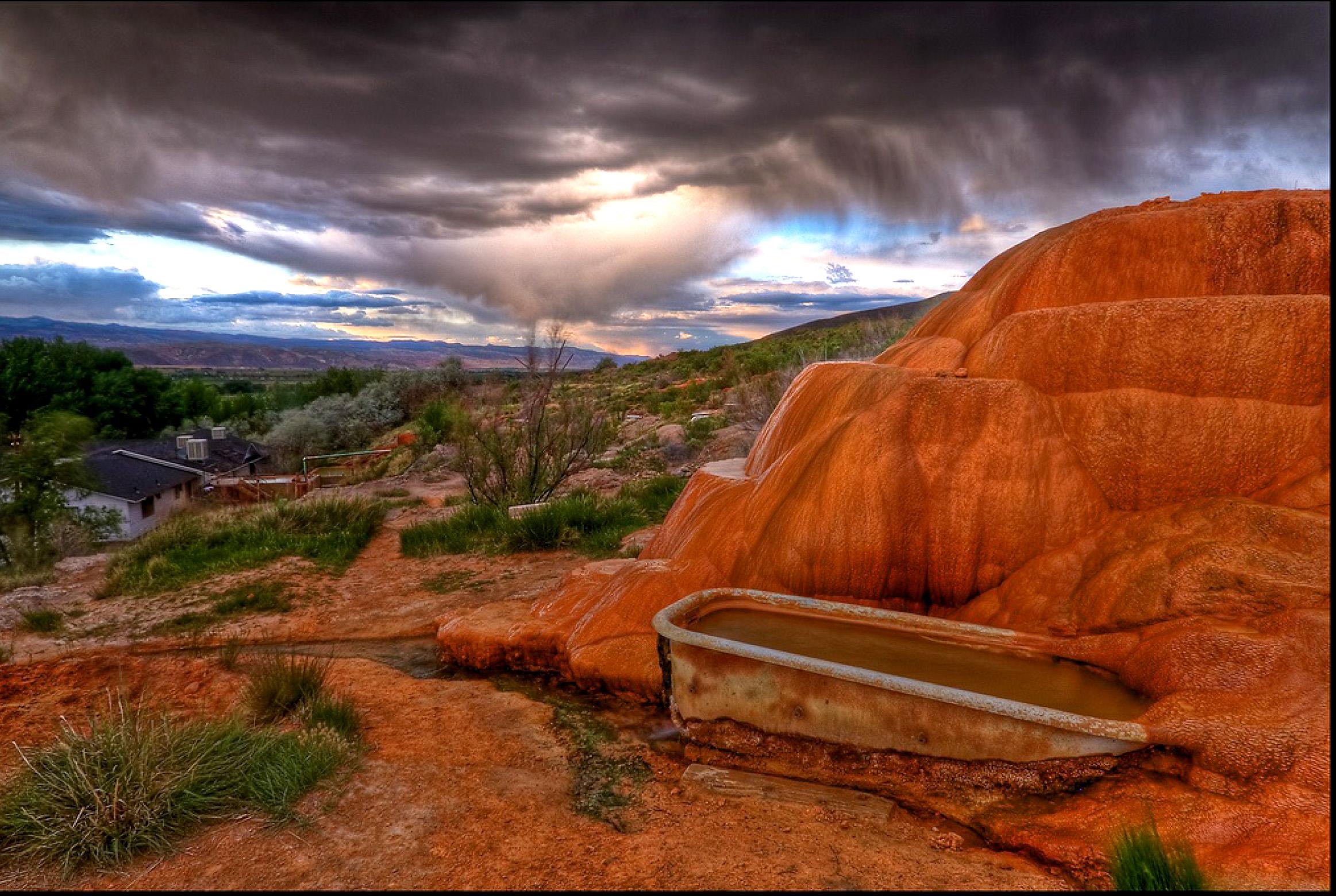 Bathtub Hot Springs of Utah
When we think of travel destinations in the U.S., Utah doesn't necessarily come to mind. Well, maybe as a road-trip pass-by state, but we're talking about

By Johana Lopez

Oct. 4 2018, Published 5:37 p.m. ET
When we think of travel destinations in the U.S., Utah doesn't necessarily come to mind. Well, maybe as a road-trip pass-by state, but we're talking about Utah as a destination. In an article posted by blogger Vanessa, she opened a whole vault to Utah's Mystic Hot Springs in the city of Monroe.
Article continues below advertisement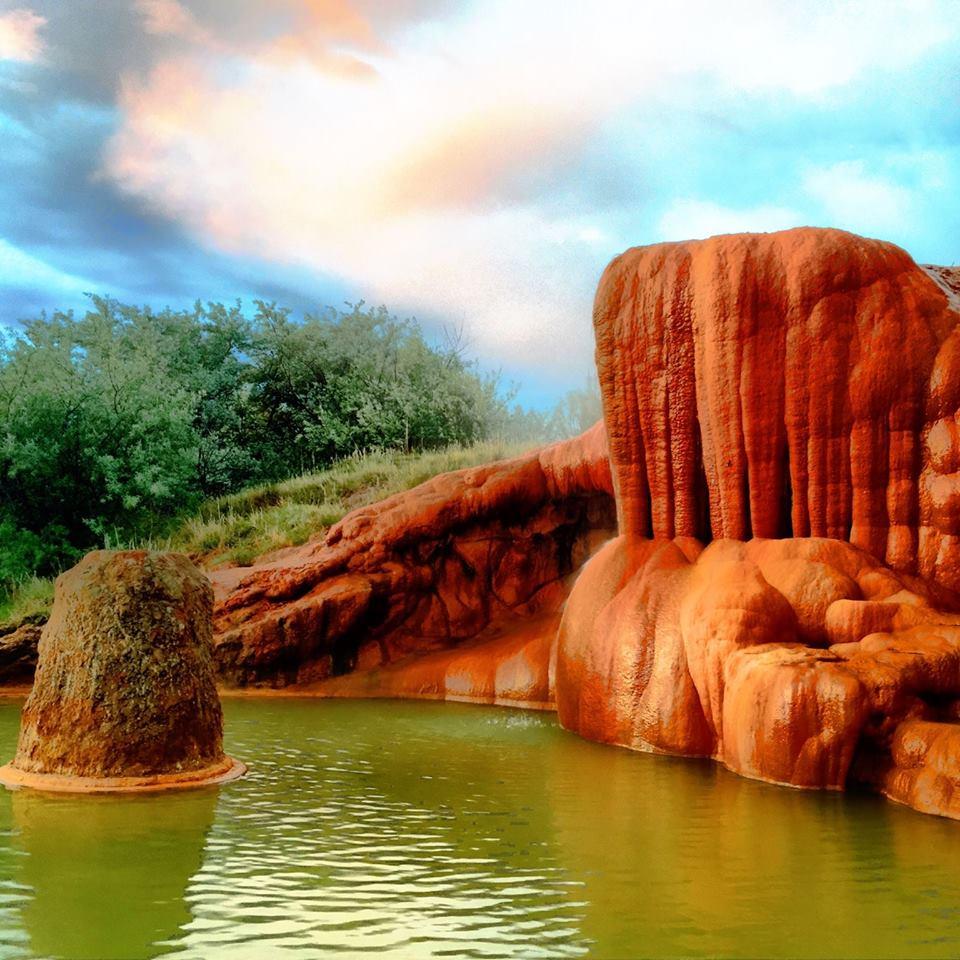 The address to the location is: 475 East 100 North
Article continues below advertisement
According to the official website:
"The water comes out of the ground at 168 degrees Fahrenheit (75 degrees C.) and at 200 gallons/minute. As the water flows, the minerals cool and form layers of rock. This spring has been flowing out continuously for millions of years. Over time, the mineral buildup has created a mound that is a mile across, 200 ft deep, 200 yards wide. As the water travels through a channel, it cools down, and it is then contained in 8 bathtubs and 2 concrete pools. The pools and tubs are kept between 98 and 110 degrees Fahrenheit (37-43 degrees C.), so you are bound to find something you like. The temperatures can always be adjusted as necessary. The bathtubs are cleaned every morning. The pools are cleaned once or twice a week."
Let me repeat something…..this spring has been flowing out continuously for MILLIONS of year.
Article continues below advertisement
On that note alone, the history to it is rich with roots dating back to the indigenous of what is now the Americas:
"The Indians that were in this area were nomadic bands from the Ute, Shoshone or Piute tribes. They would make their camps on the warm ground near the hot springs. They would soak in the springs for warmth and comfort. It is told that the Indians would paint themselves with the red mud to keep them safe. Later as the settlers arrived the hot springs became popular as a resting place along the 'Old Spanish Trail'."
They also offer cabins and buses to spend the night in. The buses are meant to enrich your inner nomadic spirit and make you feel like a hippie. They are complete with beds and electricity. The cabins date back to the 1800's (that's wild) which are being restored with recycled material.
Article continues below advertisement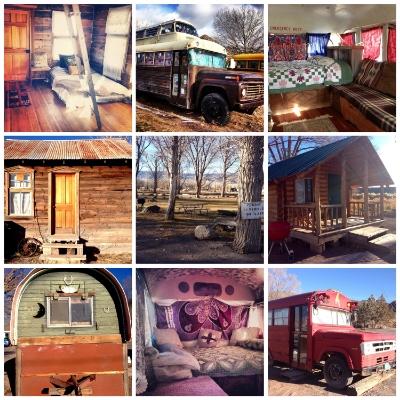 If that doesn't fulfill your relaxation needs, they also provide live performances while you soak in the springs during the summer.
Imagine that. Overlooking a sunset, in a hot spring, with a live band, is that not how life is meant to be enjoyed?
Article continues below advertisement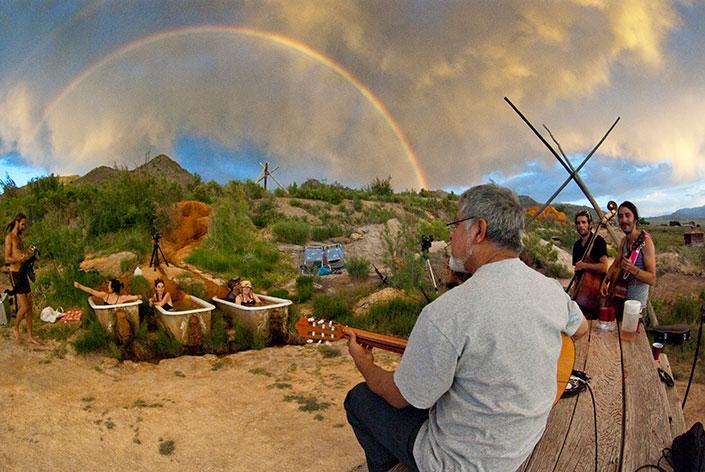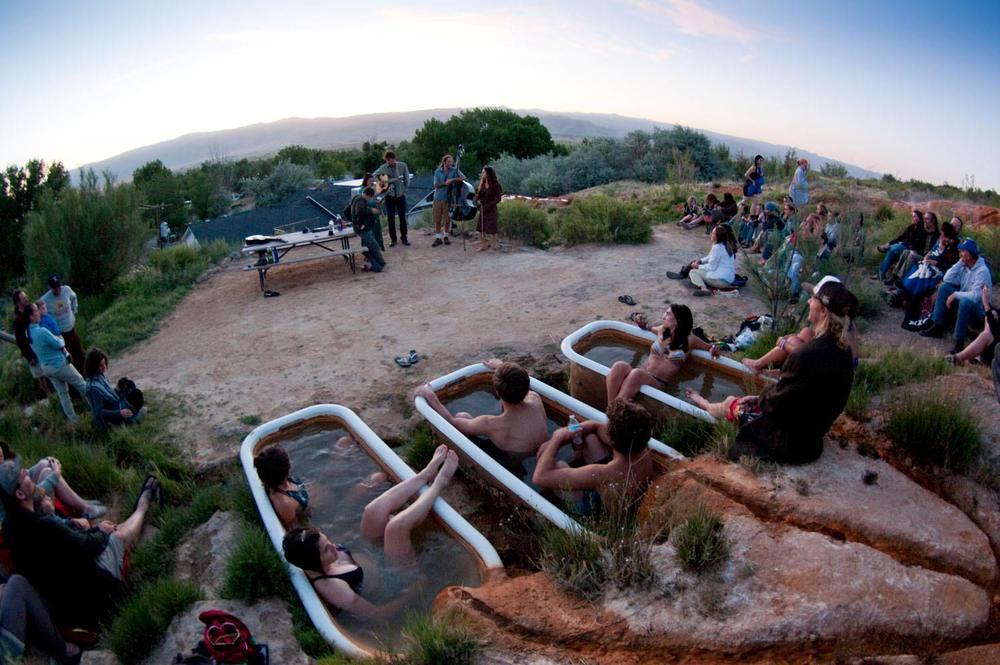 So if you're looking to stray off the beaten path in search of relaxation and adventure, take a trip to Utah to soak in mystic waters.