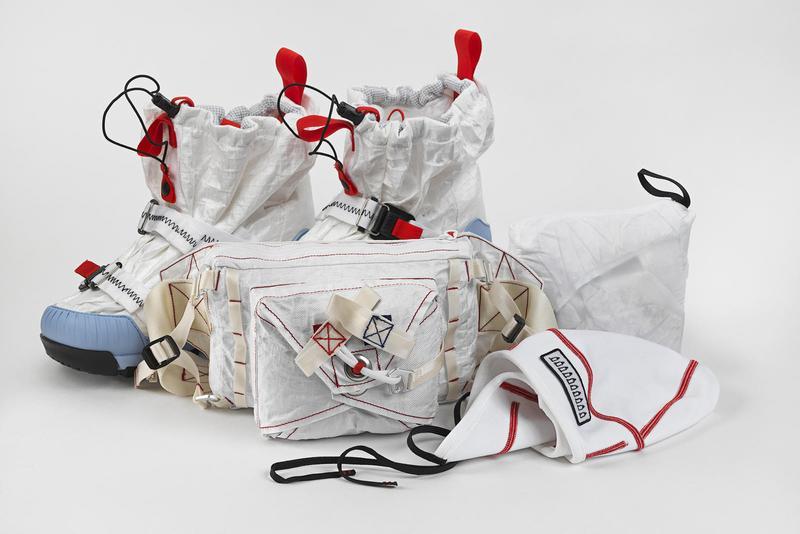 NikeCraft x Tom Sachs Bring Mars To Earth
In another collaboration with Nike, Tom Sachs brings us the Mars Yard Overshoe, also known as the March Yard - its nickname stemming from "March, the worst

By Johana Lopez

Oct. 9 2018, Published 12:49 p.m. ET
In another collaboration with Nike, Tom Sachs brings us the Mars Yard Overshoe, also known as the March Yard – its nickname stemming from "March, the worst month of the year. It is wet, your feet are wet the whole month of March."
But first, let's touch on what exactly "NikeCraft" is.
According to Nike News, Sachs says:
"NIKECraft is an adjective. It means a combination of things only Nike can produce and things only Sachs can produce. It is fifty-fifty. It is an aesthetic of transparency."
Article continues below advertisement
The simple reason for the creation of the shoes are because, "In late winter, one's feet get cold and wet."
Some of the shoes' features include: nylon release straps, nylon reinforced dyneema, a sticky rubber outsoles, and magnetic ladderlock buckles.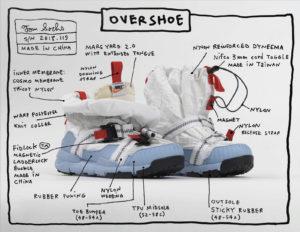 Article continues below advertisement
With their simplicity of reasoning in mind, the final product is much more complex. The shoes read more like a space boot and certainly look the part, hence the outer space name. Their futuristic look resemble a sort of 80's sci-fi look into the future. They're dramatic and aesthetically necessary.
It's the perfect creation from Tom Sachs who first rose to fame as a sculptor. His venture across a variety of media is paying off in the form of avant-garde wear. He has proven to be a true visionary.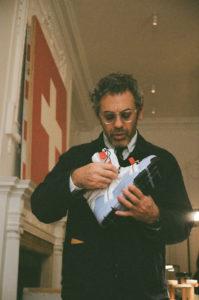 He discussed his vision and unboxed the shoes for the first time in an interview with High Snobiety.
The shoes will be available in limited quantities at DSM London on October 11 for £390 – approximately $508 USD. They will be available for in-store pick-up only, which can be entered via an online raffle. The global release date for the shoes will be announced in the coming months.
Hint hint: Just in time for the holiday season.