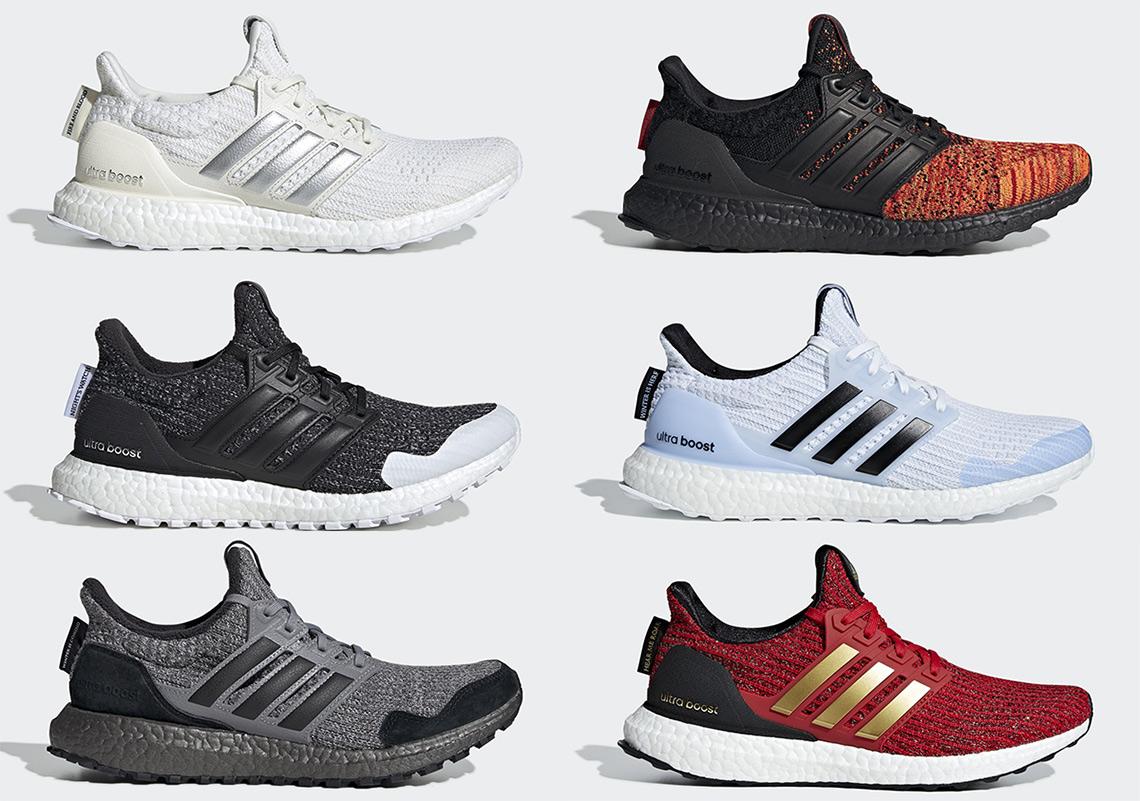 Ultra Boost x Game of Thrones Collaboration
This summer rumors circulated that Adidas and HBO were teaming up to bring about a Game of Thrones sneaker collection. Those rumors turned out to be TRUE.

By Johana Lopez

Nov. 27 2018, Published 1:30 p.m. ET
This summer rumors circulated that Adidas and HBO were teaming up to bring about a Game of Thrones sneaker collection. Those rumors turned out to be TRUE.
YEEZY MAFIA put everyone onto the hype with mock-ups of the shoes as variation of the Adidas line of Ultra Boosts Sneakers. They posted the teasers to their page and soon enough the House Targaryen Adidas Ultra Boosts were revealed:
Our first look at The House of Lannister Collection was revealed 2 days ago:
Article continues below advertisement
The collection is meant in honor of Game of Thrones ' last season happening next year.
Article continues below advertisement
Winter Is Coming.net gave the inside scoop on what these Game of Thrones sneakers were like:
"Like the Targaryen shoes, the Lannister sneakers have a little tag with the house words on them: "Hear me Roar." Those words are also on the tips of the shoelaces, which is a nice touch."