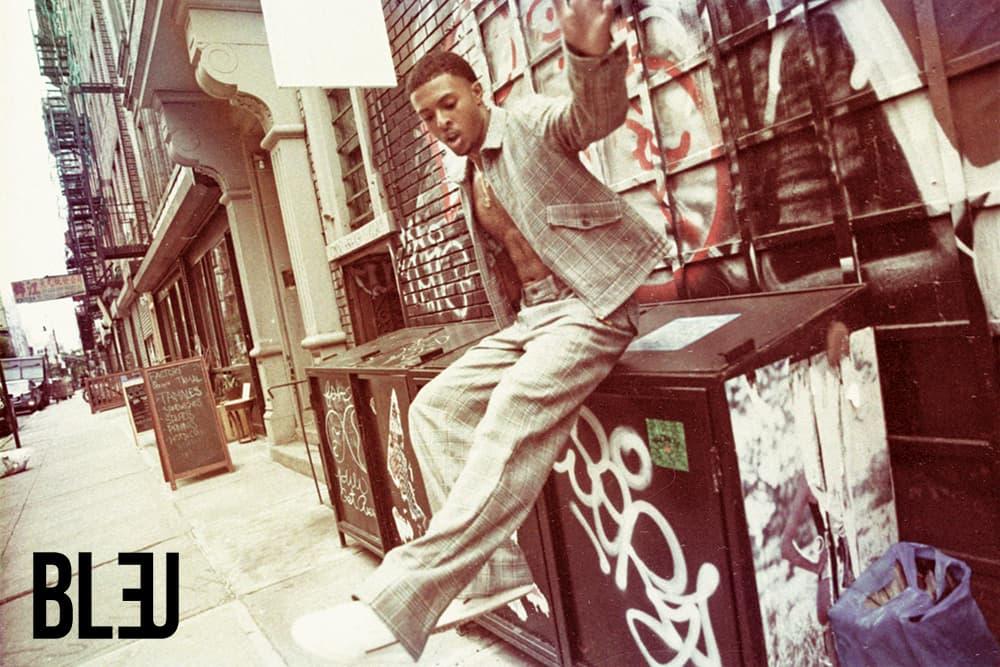 Allow Diggy Simmons To Re-Introduce Himself
Diggy Simmons ain't new to this shit. Although he's just 23 years old, the Atlantic Records signee has been casually killing the game.

By J'na Jefferson

Jan. 7 2019, Published 3:31 p.m. ET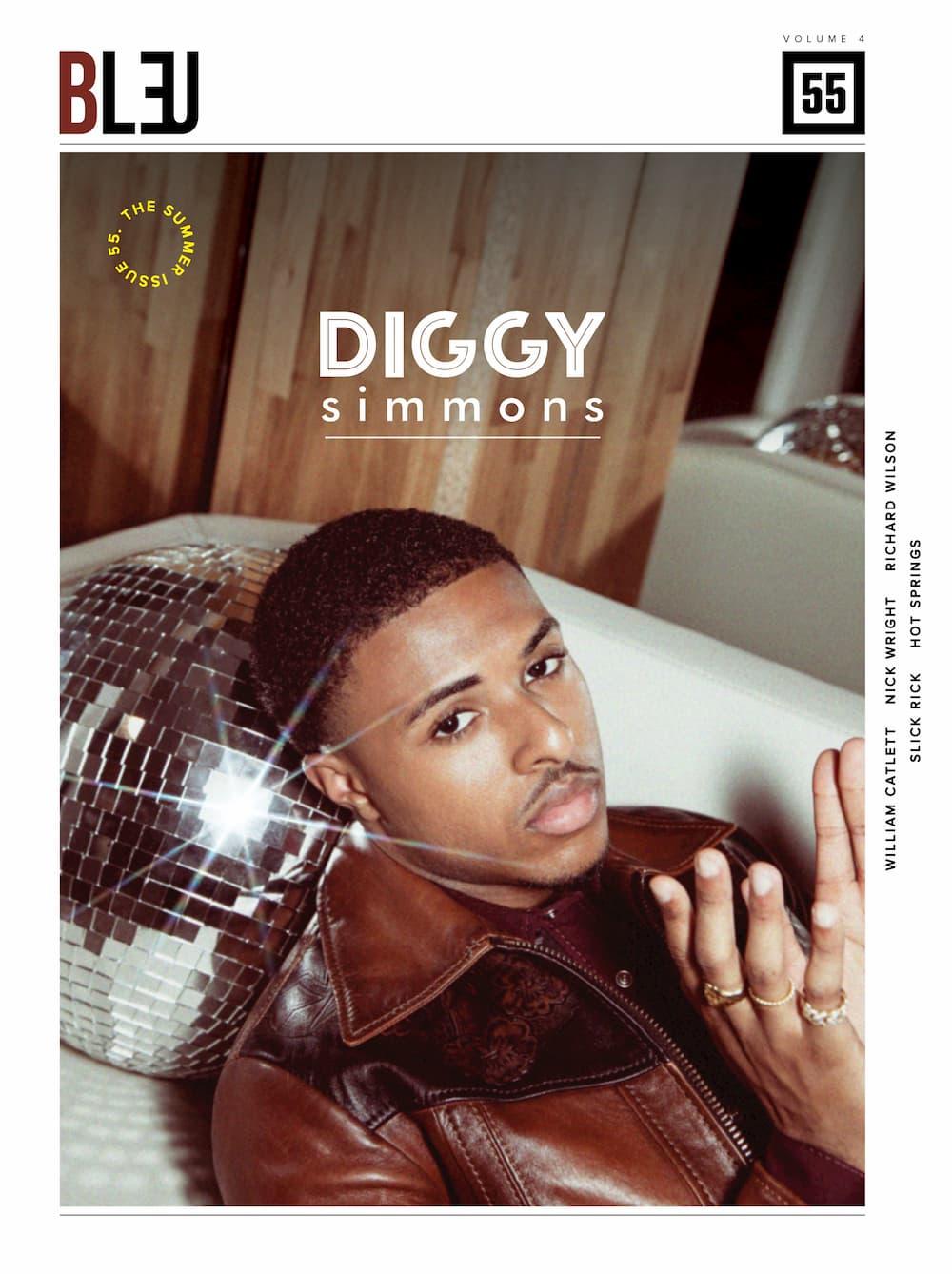 Diggy Simmons ain't new to this shit. Although he's just 23 years old, the Atlantic Records signee has been casually killing the game for nearly ten years. When he was just 14, the son of Run-D.M.C.'s Rev Run and the nephew of music mogul Russell Simmons released his first mixtape, The First Flight, which was followed up by two more mixtapes and his debut, Unexpected Arrival, in 2012.
Sandwiched between the projects were the accolades. Simmons, whose government name is Daniel Dwayne Simmons III, received cosigns from industry bigwigs like Kanye West and fellow East Coaster Nas, who praised him after he murdered a freestyle over his "Made You Look" beat in 2010. Even better? The then 15-year-old secured a slot on the 2011 XXL Freshman list alongside future rap superstars Big K.R.I.T, Meek Mill, and Kendrick Lamar; to this day, he is the youngest person ever included in the magazine's Freshman class.
Article continues below advertisement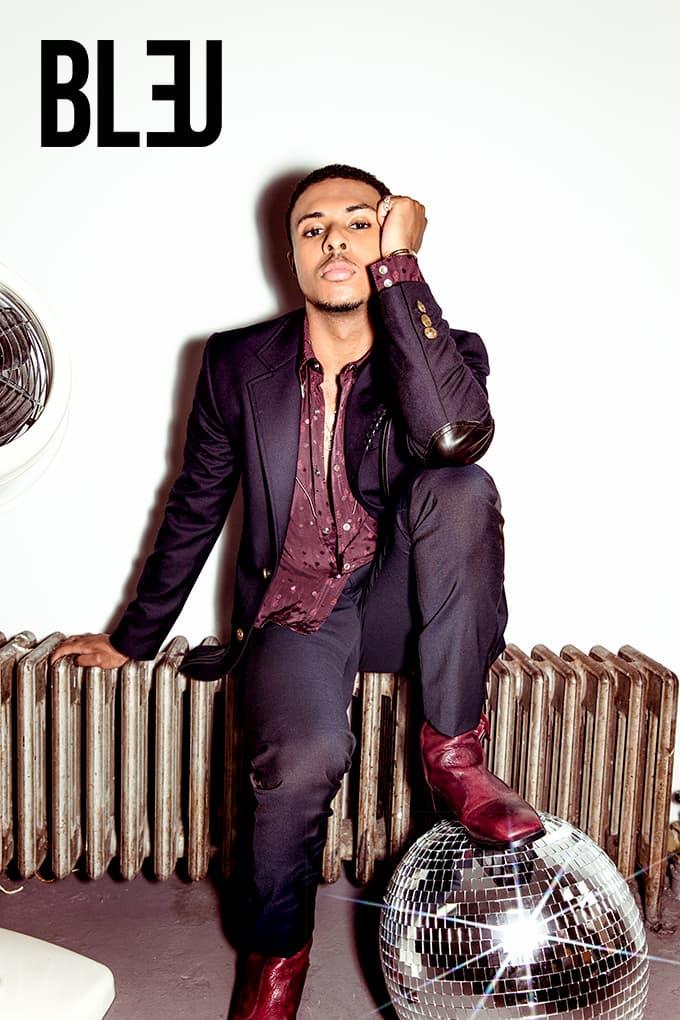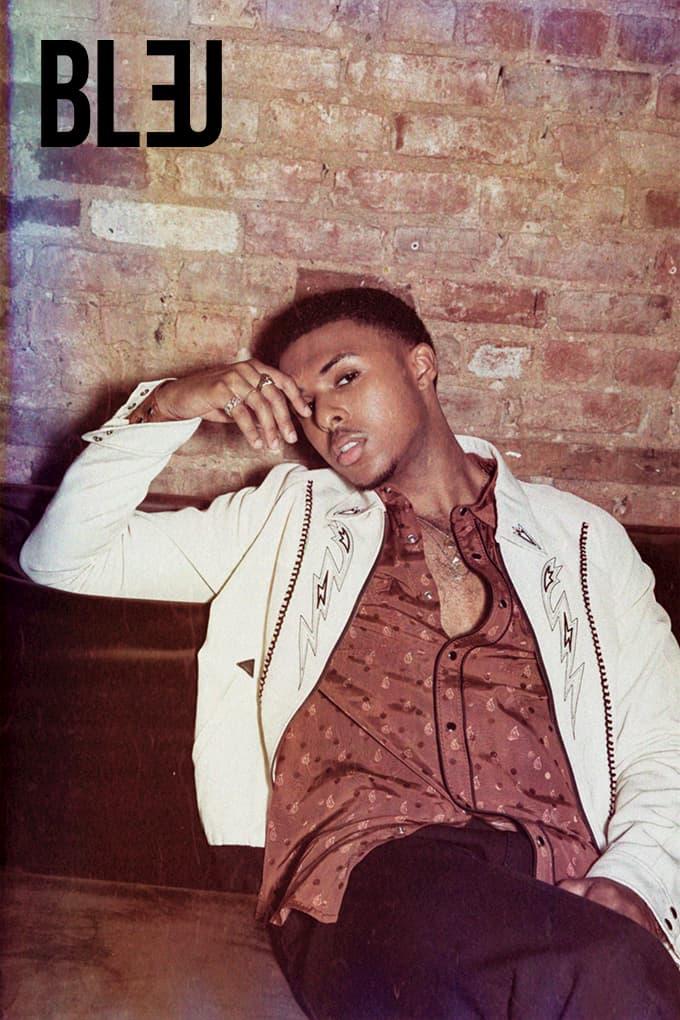 Article continues below advertisement
After a brief hiatus and a few impromptu freestyle releases over the years, Simmons is prepping his sophomore studio album, slated to drop this fall. On Twitter in early-August before the video for his first single "It Is What It Is" was released, he revealed that negative notions and overthinking his music prohibited him from releasing new material for a few years. However, he's no longer sweating the small stuff, and taking everything the universe throws at him in stride.
"You just have to draw back to that feeling where you think, 'this is special to me, this presents who I am,'"Simmons tells BLEU about disposing his pessimism so that his vision can thrive. "You may get anxiety about 'what if?' It's not reality, it's just all in your head. It feels really good to be able to get out my ideas and to say the different things that I wanna say. Then, to see how people relate to it… them telling me their experiences, it kind of matches the theme." Per the artist, the untitled project will explore both the gamut of human emotions and his maturation as both a performer and a person.
Article continues below advertisement
"It definitely has many different layers," Simmons says of the forthcoming album. "There are vibes like ["It Is What It Is"], but there are several different layers. From the beats being different to the concepts, it's well-rounded because that's what life is. We have those moments where we feel like we're overcoming, where we feel high or cocky, where we feel lower and we don't feel so good about ourselves, and everything in between. I gave all of those emotions a chance to see this album."
The album features production from Kaytranada, Detroit music maker Icepic and D'Nice, who produced the aforementioned single."It Is What It Is" doesn't involve fancy beat drops that'll make the club go apeshit; instead, the scaled back, choir-accompanied violins give way to the song's introspective lyrics.
Article continues below advertisement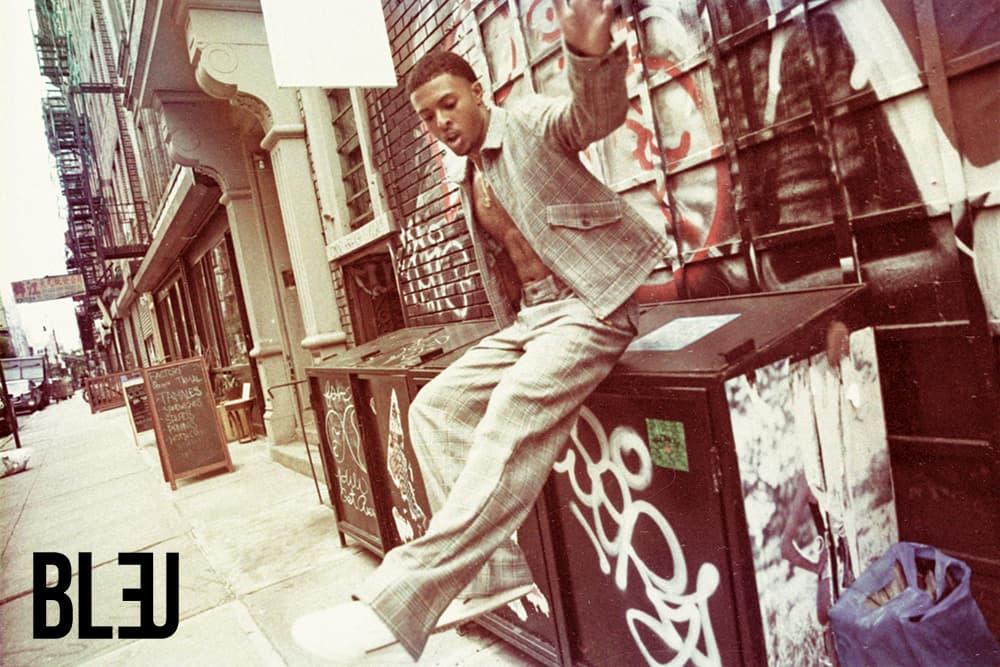 "Once I rapped over [the "IIWII" beat], time in the album just went by," he explains of the minimalism heard in the LP's lead single. "By the end of the process, we were like 'do we wanna put drums on this? This is hard!' So, we didn't, and it really does come with a message… It makes people focus on the lyrics, and it challenges the ear."
After some time away from the scene, one may ask the music vet "why now?" to release new tracks. According to Diggy, he was itching to release his music sooner, however, he had to make sure he was ready on all fronts.
"This is just the time where I've finally been able to gather that strength, gather than confidence to just do it again," he reveals. "This is just a time when I could do it. I'm happy. It feels just right, I'm excited."
Article continues below advertisement
While he was away from the music scene, Simmons ensured that he was keeping busy in other realms. Other than being a musician, you may have seen Simmons modeling for Dolce & Gabbana in campaigns and on the Freeform show Grown-ish, where he played the romantic interest of Jaz, portrayed by singer and actress Chloe Bailey. He explains that he's "blessed" for his career to have blossomed in several ways, and he's thrilled to be exploring all avenues of his interests.
"Of course, I wanted to make music, I wanted to do things in fashion," he says. "I wanna do more collaborative things with different people, doing my own projects one day. The same thing with acting, it's something I really love and have a real passion for, and it's something I enjoy getting better at. I'd always hoped to do different things."
Naturally, growing up as a Simmons taught Diggy how to develop and build a brand from a young age. However, he states that he usually moves in a creative way rather than with a business mindset like other members of his family.
Article continues below advertisement
"I've definitely been able to just watch them build brands of their own," he says of his family. "Whether it's the fact that my dad was a rapper and he's also a family man, and we ended up having the reality show that was really about family…Same with my uncle and him being a part of projects that have to do with him being a vegan or being a yogi, I've really been able to see how they work."
Of course, he shouts out his famous father for always leading him on the straight and narrow, especially when it comes to surviving and thriving in the game.
"From my own perspective, getting advice from my dad, or even an opinion from someone who has done it and seen it, I'm really thankful for him," he notes.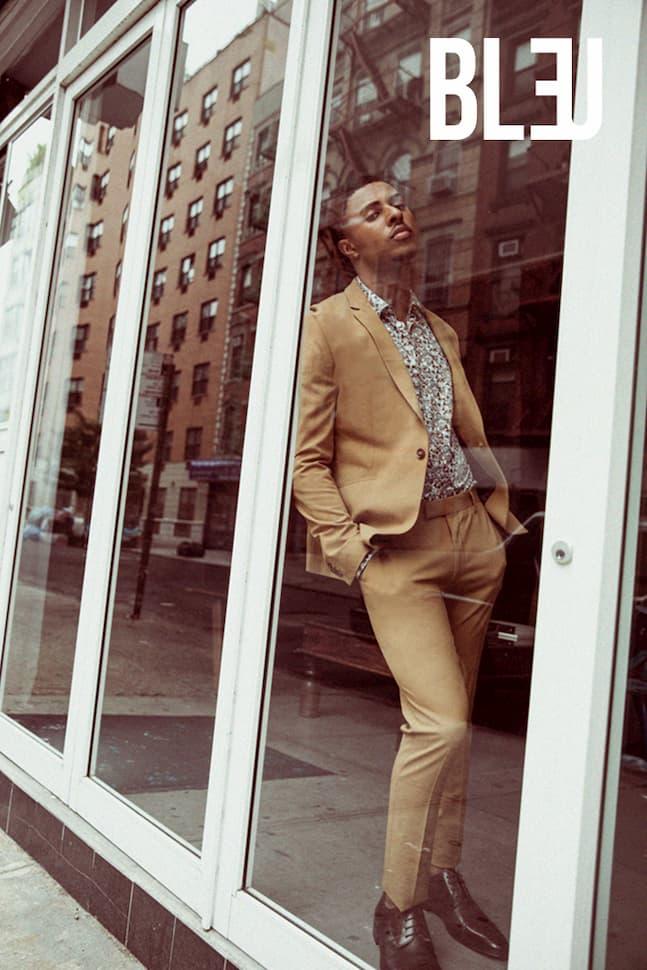 Article continues below advertisement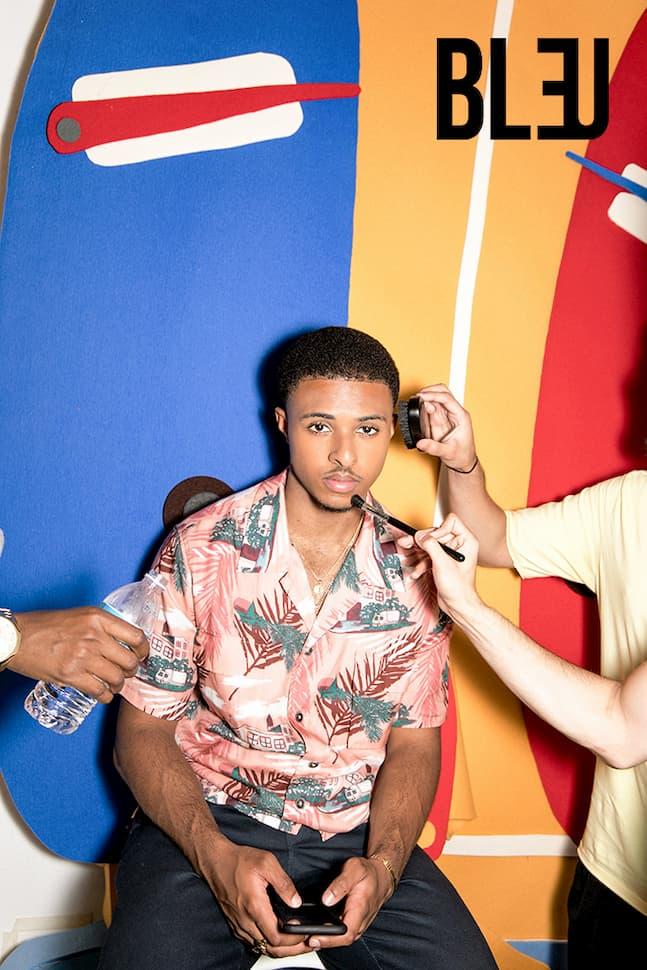 Despite being in the game for longer than many of his rap contemporaries, Diggy Simmons is continuing his journey of emotional growth and maturity whilst spreading his wings creatively. Especially now that he's readying his second album and is no longer a teen in the game, he's done a lot of expanding up until this point. Among the biggest lesson he's learned in his 20s thus far? Taking responsibility for himself and his choices.
Article continues below advertisement
"[There are] no longer any fingers that you could point, nobody you could blame, there's nothing to really fall back on," he explains of the most important morsel of knowledge he's picked up as a 20-something. "If you make a decision, or if you do something that doesn't have to do with whatever your goal is, or how you wanna go about something…that sticks with you. You have to deal with whatever consequences come with your actions." All in all, Diggy is loving the maturation process, and is growing more and more in love with his beautiful journey as an artist and person each day.
"Everything I've been through, the process in between me being able to come back and the good things that I've seen, it's a whole process," he says after some brief reflection on his part. "Really, when anyone goes through a transitional period in their life, they're trying to figure out if it's beautiful, because they end up learning [at] the end of it. You learn how to not do things, and it's a whole process. You have to be able to say 'even if I did mess up here, even if I did make a mistake, it's okay,' I think that's beautiful."
We guess you can say, it is what it is.