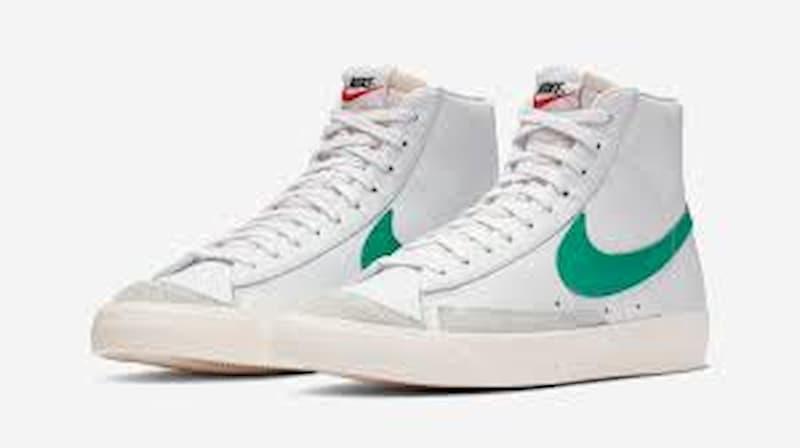 Nike Releases 'Lucid Green' and 'Sail White' Blazer Mid
Nike introduced their new color swatch for the Blazer Mid 77 Vintage sneaker. Early this year, the company released the same classic design

By Jamie Rollo

Jan. 9 2019, Published 4:28 p.m. ET
Nike introduced their new color swatch for the Blazer Mid 77 Vintage sneaker. Early this year, the company released the same classic design in "habanero red". Now they've designed the shoe with a "lucid green" swoosh on a "sail white" canvas sneaker. The updated version of the Blazer Mid includes grey suede patches on the midfoot and toe area.
The Blazer Mid 77 Vintage sneaker is a timeless design from Nike. It keeps with a skater-vibe style while also harboring the vintage spirit in design. The first ever Blazer Mid was released in 1973, marketed as the brand's best basketball shoe. It was named the Blazer after the Portland Trail Blazers, the local team near Nike at that time. George "The Iceman" Gervin of the San Antonio Spurs was the first to flaunt the soon to be famous shoe.
The Blazer Mid 77 Vintage in lucid green and sail white will hit select retail shelves and Sneaker Politics on January 19, retailing at $100.