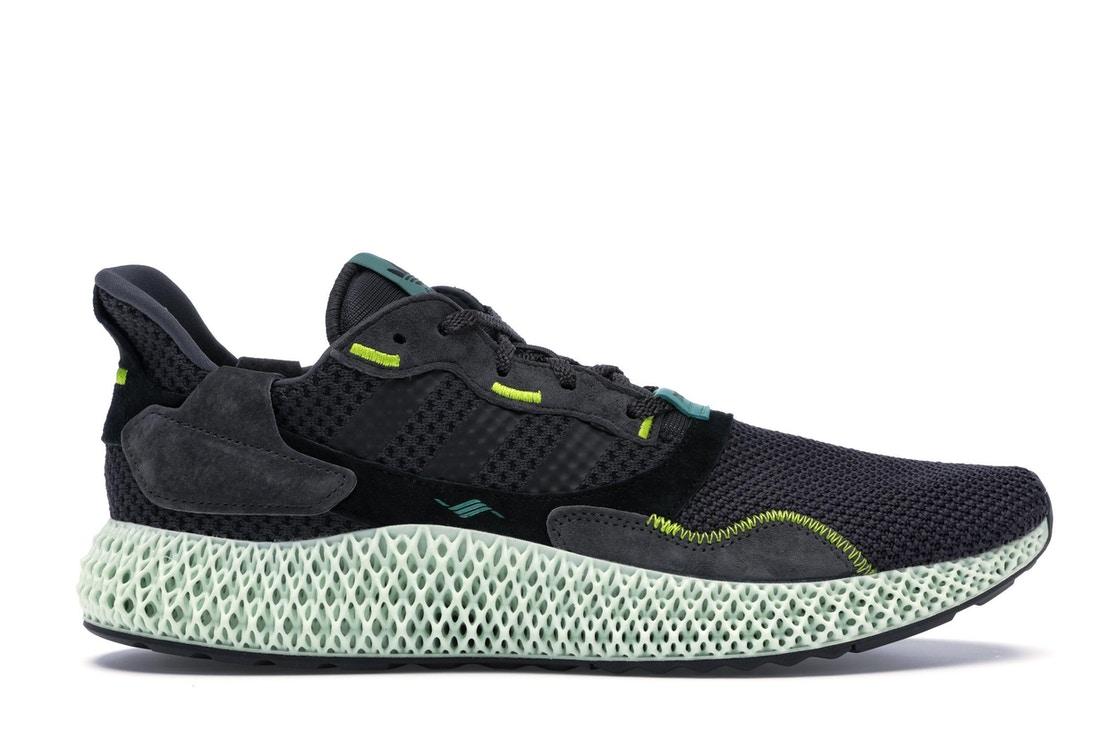 Adidas ZX4000 4D 'Carbon' To Release in May
We can all pretty much agree that 3D and 4D printing is the future. From 3D printed teeth aligners to 3D printed houses, we're really coming a long

By Johana Lopez

Feb. 11 2019, Published 2:26 p.m. ET
We can all pretty much agree that 3D and 4D printing is the future. From 3D printed teeth aligners to 3D printed houses, we're really coming a long way with technology.
Now we're getting 4D printed midsoles on Adidas' sneakers. This technology comes to us from Adidas's FutureCraft tech which will be featured on the shoes in their signature mint green color which will provide a nice balance between the soles and the dark colored uppers.
As Ross Dwyer of Sneakernews describes the sneakers:
"A pieced-together aesthetic is readily apparent as well: thick stitching and exposed seams call attention to the upper's multi-paneled design, and further the fusion of classic and new-age that the Three Stripes' lifestyle footwear has become known for over the past few years."
While there isn't a concrete release day, the shoes are set to be released in May with "a likely retail price of $350 USD."
I personally love the shoes, and the mint green midsoles, but that price…..hmmm
How do you guys feel about the sneakers?