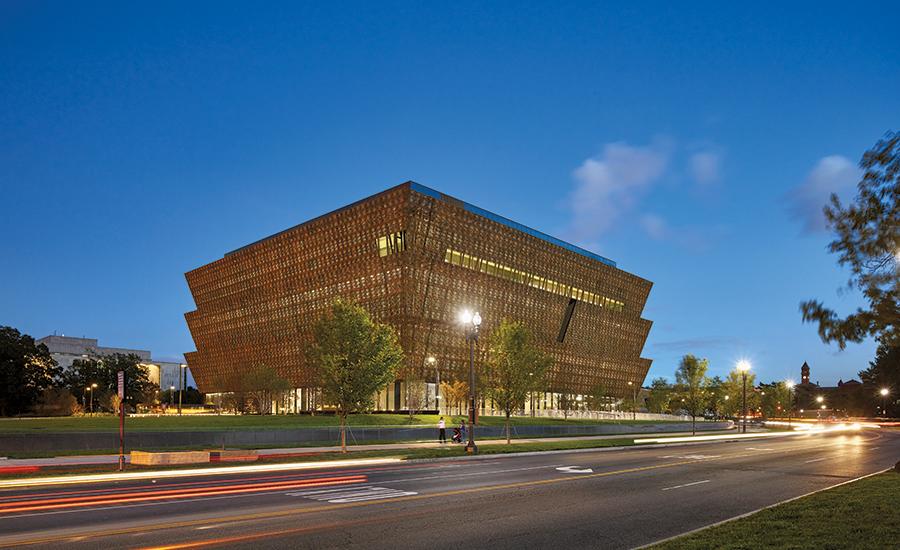 72 Hours in Washington, D.C. Beyond Touring The White House
It's hard to undermine the significance of that legacy, but the area that encapsulates America's capital city (often called the DMV area, short for D.C., Maryland and Virginia) is abundant in history, good food, great sports and, to those who seek it, great art and knowledge.

By Erica Commisso

Feb. 21 2019, Published 3:35 p.m. ET
Washington's first impression, to those who have been there and to those who haven't, is it's political capital: home of the White House, the United States Capital, and countless policy-makers that influence America's very existence. It's hard to undermine the significance of that legacy, but the area that encapsulates America's capital city (often called the DMV area, short for D.C., Maryland and Virginia) is abundant in history, good food, great sports and, to those who seek it, great art and knowledge. While some of its history, of course, is deep-rooted in politics, much of it can be traced to issues we still see in America today.
For example, most of us have seen the Denzel Washington movie Remember the Titans, the story of a legendary integrated football team at T.C. Williams High School. Thinly veiled beneath the tale of an astonishing 13-0 season, a story of racial tension in America, violence and discrimination unfolds. It's hard not to draw parallels between today's NFL and the complaints Coach Herman Boone and players Julius Campbell (who passed away of heart failure in January) and Petey Jones (who went on to work at the high school that made him famous). Colin Kaepernick kneeled during the national anthem to protest racism in America and, throughout their immortalized 1971 season, the T.C. Titans' toughest opponent was, arguably, the same. But, that same season and their incredible story of success and unity is what draws many tourists to Alexandria, Virginia. The football field that was home to these legendary men is a mere 15 minute drive from downtown Washington and, though it has been renovated since those Titans roamed the halls, it still looms large in the hearts of many.
On a recent winter weekend, I decided to make the bus ride from New York City to Washington, D.C., equipped with a (mostly) non-political to-do list. Lucky for me, the city core is extremely walkable, and most of the things that caught my attention were no more than a scenic half hour walk apart.
Article continues below advertisement
STAY: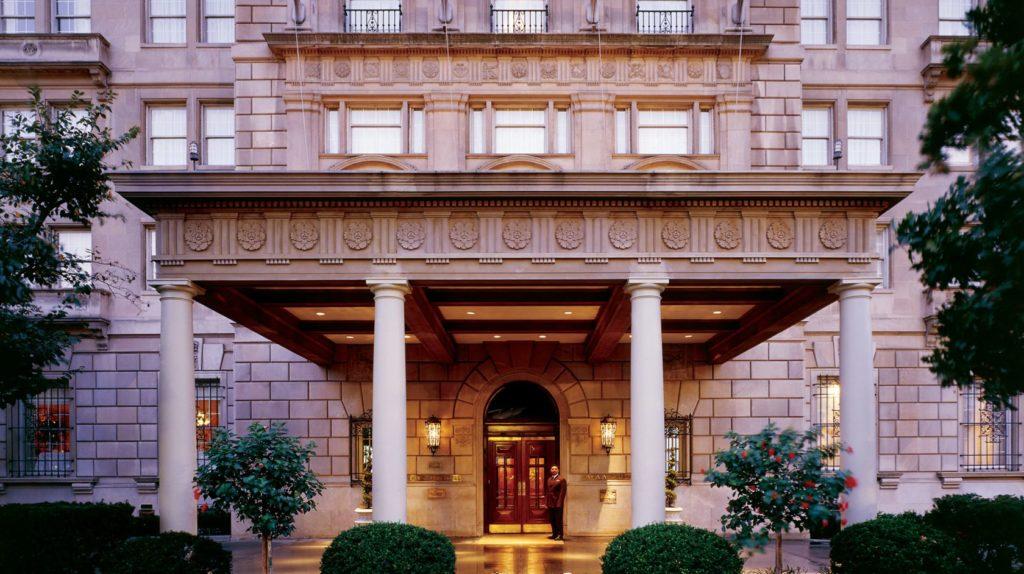 Article continues below advertisement
While I am not normally the person who is swayed by the words "discreet luxury hotel," but The Hay-Adams location, history and programming is absolutely worth the price. Located right in Lafayette Square, the Italian Renaissance-style sits on a site once home to former Secretary of State John Hay and historian and Harvard professor Henry Adams. When they lived there, the property housed a home for each man–in 1884 architect Henry Hobson Richardson built them specially for the two intellects. Notable people like Mark Twain, Theodore Roosevelt and Henry James were all visitors. It was rebuilt in 1928 to become one large building, and many of the of the historic details still remain preserved there. The hotel's second iteration also drew elite Washington residents like Amelia Earhart, Ethel Barrymore and Sinclair Lewis, but it underwent another renovation in 2001. It preserved the Italian Renaissance-style building, reopened a year later, and now it offers a refined, modern interior. Some rooms have an ornamental fireplace, many have intricate light fixtures and decorated ceilings, but they all have breathtaking views: guests can choose between looking out at The White House, St. John's Church or, of course, Lafayette Park. It's a 20 minute walk from the Washington Monument, the rooftop bar allows guests to overlook the park and, for longer drives, the hotel offers a complimentary Mercedes car service on a first come, first serve basis. Morning newspapers of choice are also complimentary, as well as umbrellas, Etro toiletries, and mini Bluetooth speakers. For those who love books as much as I do, The Hay-Adams also pays homage to it's literary tradition with an Author Series, hosting distinguished authors like Joyce Carol Oates, Maya Angelou, John Grisham and Toni Morrison for scheduled events.
DO:
The National Portrait Gallery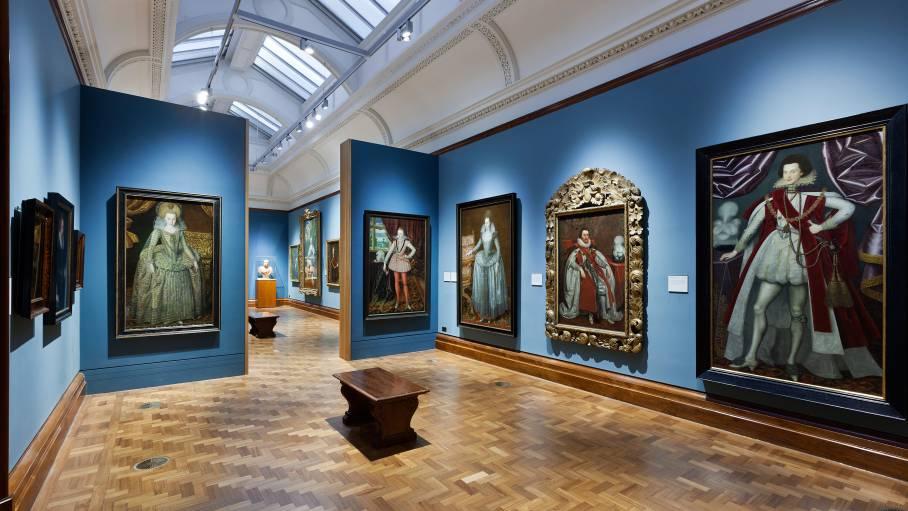 Article continues below advertisement
Truth be told, The National Portrait Gallery was the only political thing on my agenda this trip. I promise. After dropping my stuff off in my room, I nearly bolted out the door and down the street in pure excitement, raring to get a glimpse (okay, a really, really long one) of the portraits of Barack and Michelle Obama. The former president's portrait hangs, naturally, in the presidential gallery, but the first lady's had to be moved from the "recent acquisitions" section on the first floor to the more spacious 20th-Century Americans gallery on the third floor. The vibrant portraits are always fronted by a crowd, taking photos for each other and discussing the bold color choices and detailing. There are other draws to the museum, too–portraits of Jimi Hendrix, LL Cool J, Bobby Hull, Arthur Ashe, Elvis and more hang proudly from the walls.
Article continues below advertisement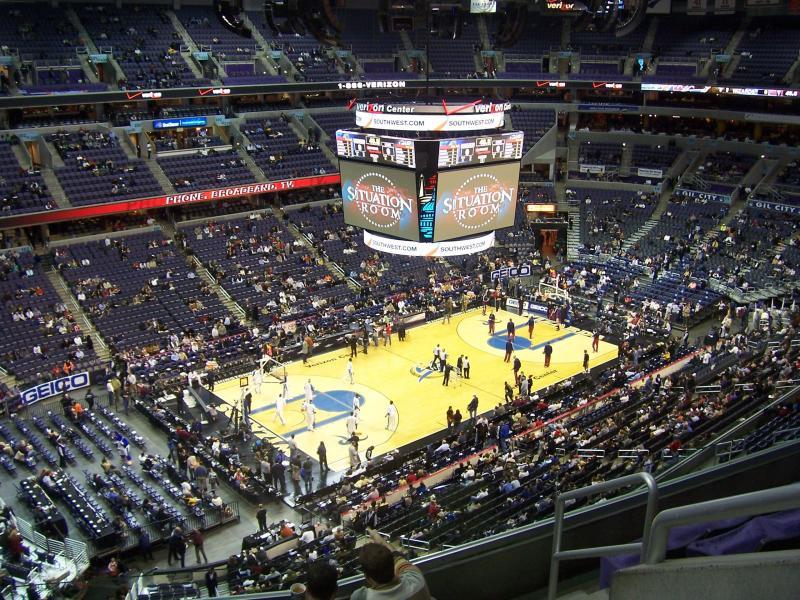 Article continues below advertisement
I chose this winter weekend because my favorite hockey team was in town to take on the Stanley Cup defending champions, the NHL's Washington Capitals. Capital One Arena is home to both the Capitals and the NBA's Washington Wizards, and it's a great place to check out a game. It's in an extremely convenient spot (read: you can literally see it from the National Portrait Gallery), but walking into it feels like a world of its own. Washington fans are extremely loyal, loud and proud, but I didn't mind cheering for the opposition. The food's good and the atmosphere's great but, if we're being honest, catching a game is enough draw for me.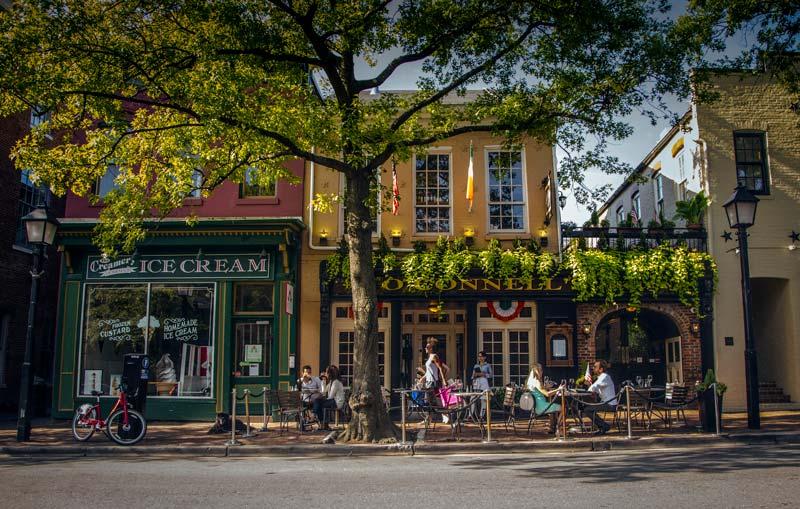 Article continues below advertisement
The 'King Street Mile' is known as one of the "Great Streets of America," and the town that was originally established in 1749 is full of life, history and food today. The world's skinniest home (it's just seven feet wide!) is located at 523 Queen Street, there's countless bars and breweries–including Port City Brewing Company, which was voted the best small brewery in the United States–and cobblestone alleys, and something for everyone. Captain Gregory's speakeasy sits within Sugar Shack Donuts, the Mount Vernon Trail and the Stabler-Leadbeater Apothecary Museum, which was founded in 1792 and brings guests right into what Harry Potter probably felt like.
EAT: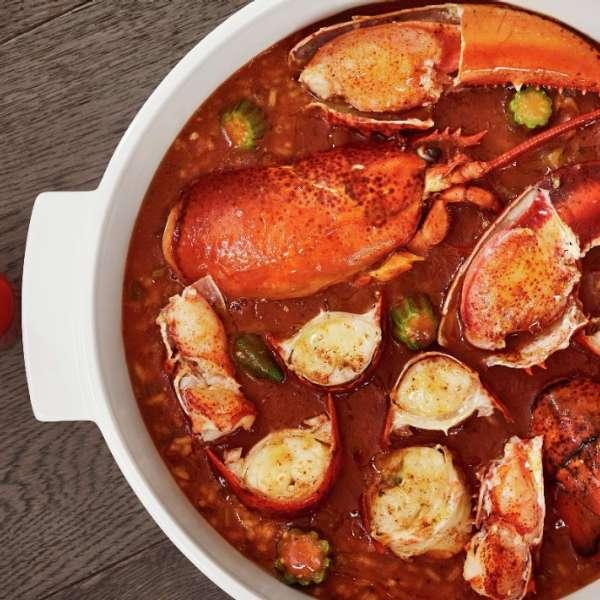 Article continues below advertisement
Renowned Chef José Andrés moved from Spain to make D.C. his American hub, and owns several restaurants in the DMV area. FISH is, as expected, his seafood restaurant within the MGM National Harbor. He brings local seafood and timeless recipes together for this dinner-only eatery, and the patio is beautifully situated on the Potomac Plaza. Within FISH, there's the Maryland Fry Bar, a five-seat outpost that allows guests to watch as chefs prepare everything from mushrooms to sugar toads. My pescatarian heart was bursting with joy as I enjoyed José's Way, the $75 meal option that allows chefs to create a custom meal just for you.
The Original Ben's Chili Bowl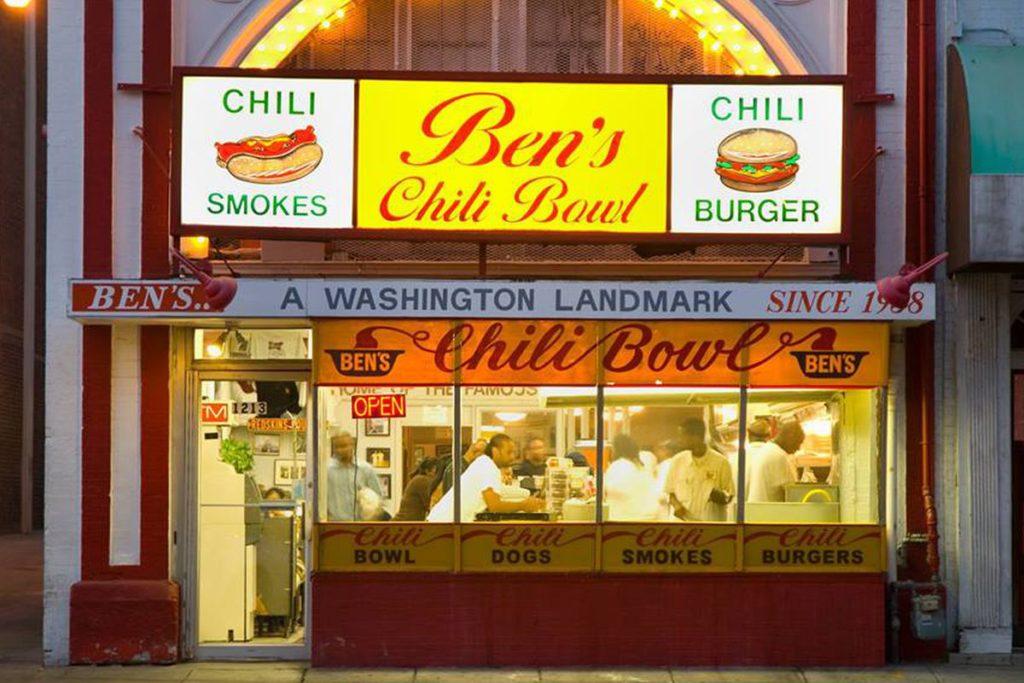 Article continues below advertisement
Ben's Chili Bowl has been a Washington landmark since it opened in 1958. In 1960, it stayed open past curfew during civil rights riots to serve it's legendary hot dogs and burgers to black activists. It's housed right beside the legendary Lincoln Theatre and, because of its popularity, the company's expanded to four locations in the DMV area and the online store ships frozen goods to all 50 states. And, for those like me, vegetarian options–even a veggie chili–are a part of the menu that also includes breakfast. Many notable people have dined at Ben's, including Barack Obama, Wale and Oprah Winfrey, though it's certainly a more affordable option–my veggie dog cost just $4.40.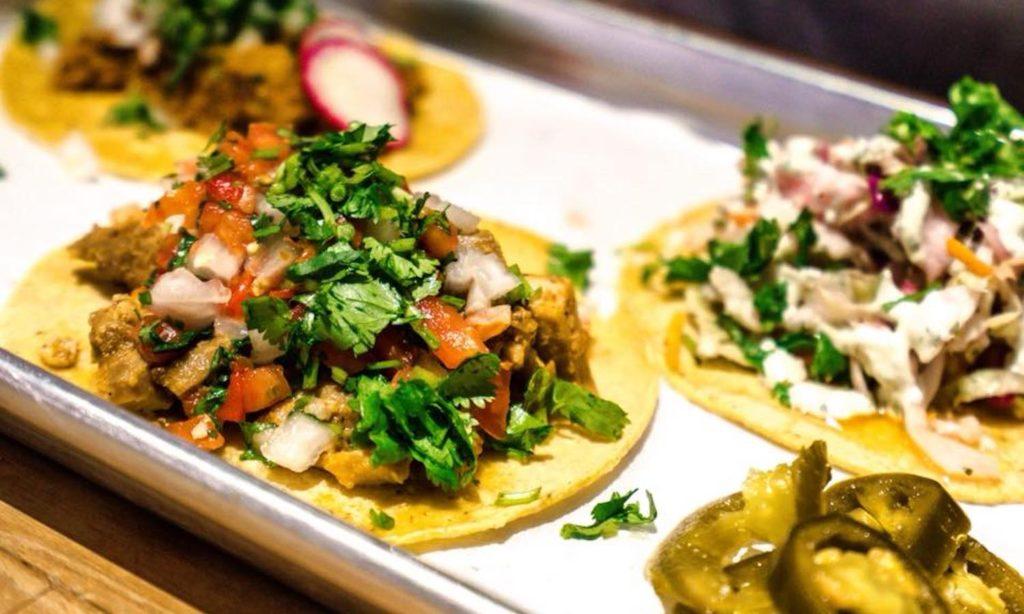 This Salvadorian spot offers up pupusas, many taco options served a la carte or on a platter, burritos, chimichangas, and basically every Mexican or Salvadorian delicacy a foodie's heart can desire. I was skeptical at first, based on the ultra-inexpensive pricing. An extremely generous salmon platter, for example, is $20.95. But, the food absolutely did not disappoint and the crowded atmosphere seemed to agree. It's slightly off the beaten path, but the tacos (with single servings as cheap as $2.95) are more than worth the walk. There's a kids menu and a dessert menu as well, creating a well-rounded dining experience that was so good I almost went to eat there two nights in a row.