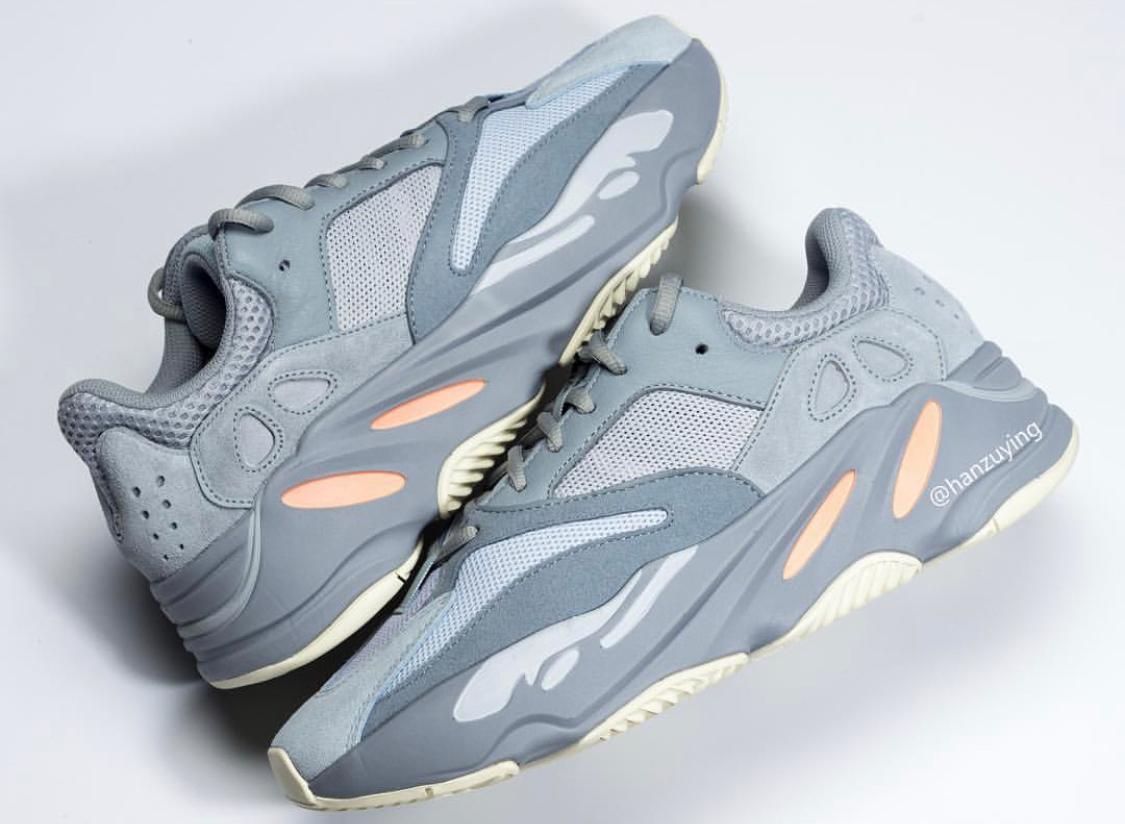 Adidas Yeezy Boost 700 'Inertia' Colorway Releasing Next Month
Inertia, defined as "a tendency to do nothing or to remain unchanged" is our first introduction to the new Adidas Yeezy Boost 700 colorway

By Johana Lopez

Feb. 26 2019, Published 11:45 a.m. ET
Inertia, defined as "a tendency to do nothing or to remain unchanged" is our first introduction to the new Adidas Yeezy Boost 700 colorway releasing on March 9th.
The sneakers are a faded cool blue tone that almost resemble a neutral grey. Just like the "Salt" release, they feature mesh underlays, suede overlays, and a rubberized molding. Bright neon orange on the midsoles give the sneakers a unique contrast from the almost grey tones.
The sneakers are set to release on March 9th at 300USD. They're also rumored to be in much more limited quantities than previous Yeezy boosts.