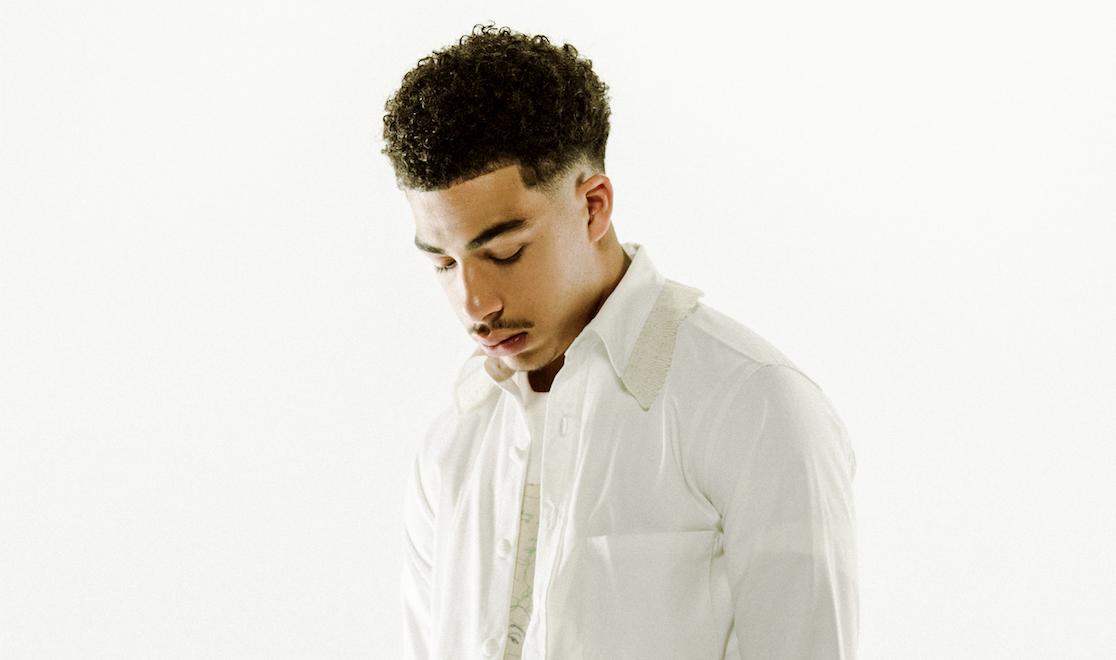 Marcus Scribner is The 'Black-ish' Nerd Inside all of Us
As a child, Marcus Scribner's passion for characters, and fantasy novels led him to his current role as Andre Johnson, Jr. on Black-ish.

By Tyrus Townsend

Feb. 27 2019, Published 2:03 p.m. ET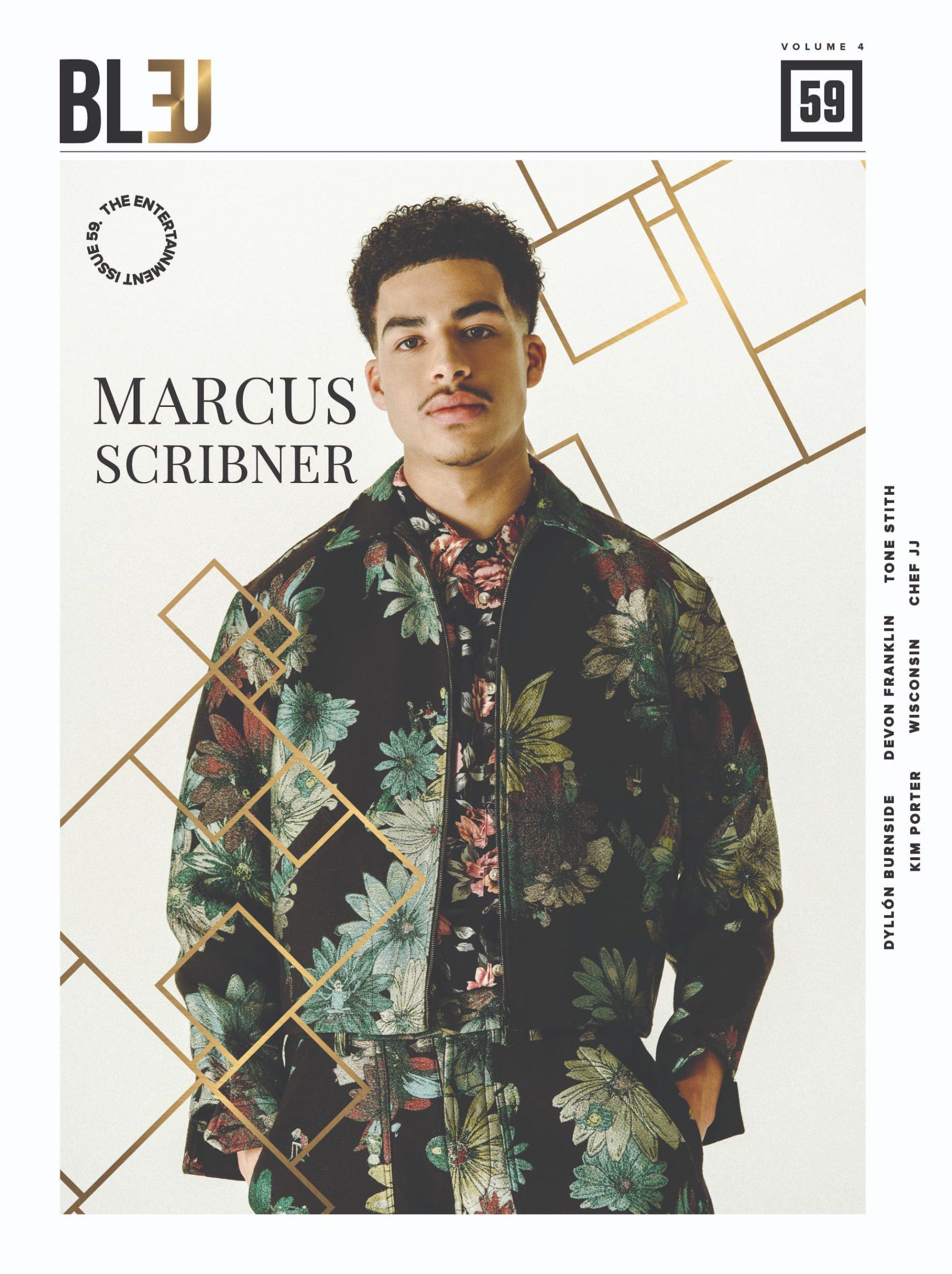 As a child, Marcus Scribner's passion for characters, and fantasy novels led him to his current role as Andre Johnson, Jr. on Black-ish.
We follow him on his journey into acting.
Marcus Scribner is a burgeoning sitcom icon. Joining the ranks of young, Black male actors who have come before him, Scribner as Andre Johnson, Jr. on Black-ish is the Black boy joy we deservedly need. But acting was not on his radar in the beginning.
Article continues below advertisement
Style / Direction – Douglas Hickman Jr
Accidental thespian, much? According to Scribner that was somewhat the case. "Starting off I was always focused on my school work but I always had a passion for characters, fantasy novels and wanted a passion that co-aligned with that. My parents suggested I try acting and I went to my first class around seven years old. We received a lot of presents, since it was a Christmas acting class, and I thought if acting is always going to be like this I'm going to stay around forever! Eventually my acting coach, who at the time was also a manager, said I should begin auditioning for roles. It took a hot minute but I booked Black-ish around 14 years old."
Black-ish, often thought of as a modern-day take on The Cosby Show, premiered in 2014, and unlike its comparator, which focused on an upper middle class family who happened to be Black, Black-ish focuses on an upper middle class Black family, navigating their way in this current Americana landscape. But that title though?
Article continues below advertisement
"I am not going to lie: we thought the title was strange at first. I went in for about six auditions so it was a very long process. When I first read an official script, I was like, "Wow. This is really funny and has a good chance of going on for a very long time." Being so young and naïve I thought, 'I booked a television show that's going to go on forever.' We are lucky to have such a talented group of writer, editors, amazing scripts and story, Kenya [Barris] and amazing actors surrounding us. Everybody on the show is legendary! It's a lot being on set and soaking up that knowledge."
That knowledge runs deep on set.
"On the show there are Jenifer Lewis and Laurence Fishburne who are actually hilarious. Jenifer will randomly break out into song at a moment's notice and Laurence has a ton of experience so sitting back and watching them perform is definitely a huge inspiration." Marcus continues with other actors that inspire him.
"Outside of that I love Michael B. Jordan because his career path and trajectory are how I hope to model mine after. Donald Glover is an amazing actor and someone that I look up. Drizzy Drake is in my Top three people I need to meet so I can check that one off the list as well. So a ton of people in the industry that I take inspiration from."
Article continues below advertisement
The role of Andre is sometimes similar to Scribner's own life. "Well right now our paths are pretty similar since I am also taking a gap year off for work and book projects. I feel like there are a lot of differences as well. Junior is coming into his own and his character is becoming closer to my real personality. Junior is very high energy compared to me but he's a lot more fun. Junior is very clutched, naïve, and I would like to think I'm not [laughing]."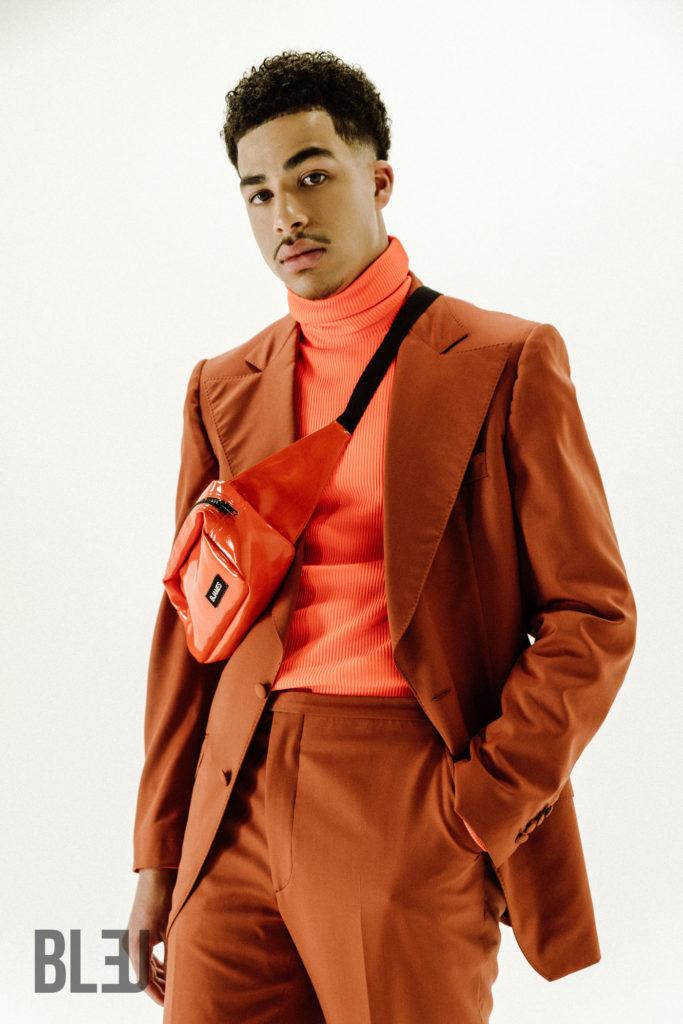 Article continues below advertisement
Similarities between the two, whether their passion for comic books and video games, run deep but one that Scribner forgets to mention is their love of fashion. Young and daring, both play with style in a uniquely, abstract manner. "My fashion inspiration is Russell Westbrook; like he's just very out there, doesn't care about what people think and wears a lot of bright and abrupt patterns in ways you would not orthodoxically do so. Also, Michael B. Jordan has a pretty cool, super smooth about him. I like Virgil Abloh's Off-White and Louis [Vuitton] and Balenciaga are just as fire. A tip I picked up over time: as a basis, you can combine any random color and pattern situations as long as your shoes play well off your top. Not long ago I had on this pink and yellow tiger sweater thing, that was super- duper bright, and a pair shoes matched that intensity and played well off each other to create a fit."
This relatability has earned Scribner a place amongst the young, Black Hollywood darlings.
Article continues below advertisement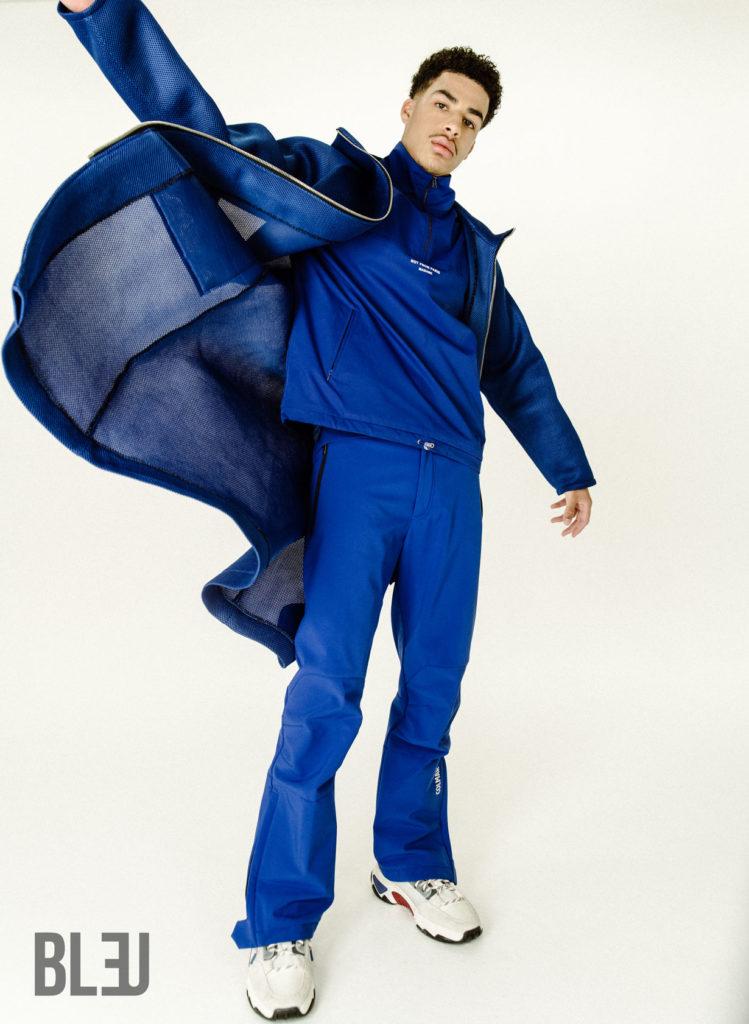 "It's a lot of fun! I feel like the community is definitely very supportive of new talent and people. It is super enlightening, as an actor, to know there are other people out there going through the same things. I like the way the landscape is shifting in Hollywood; it's getting younger, more diverse and I feel like it is reflective of the real world and the world around."
Article continues below advertisement
He is never not working. "Right now, I have an animated show on Netflix that I worked on with DreamWorks called She-Ra which is a super cool take on the old school show of the same name. Now it's more diverse, more color and a ton of fun. It was cool to create something that your younger siblings can watch and come up to you and say, "that was cool" and I am like "Yeah. I'm a superhero." Another project, not sure when it comes out, is a film with AwesomenessTV. I am working, writing, and producing more which is super exciting"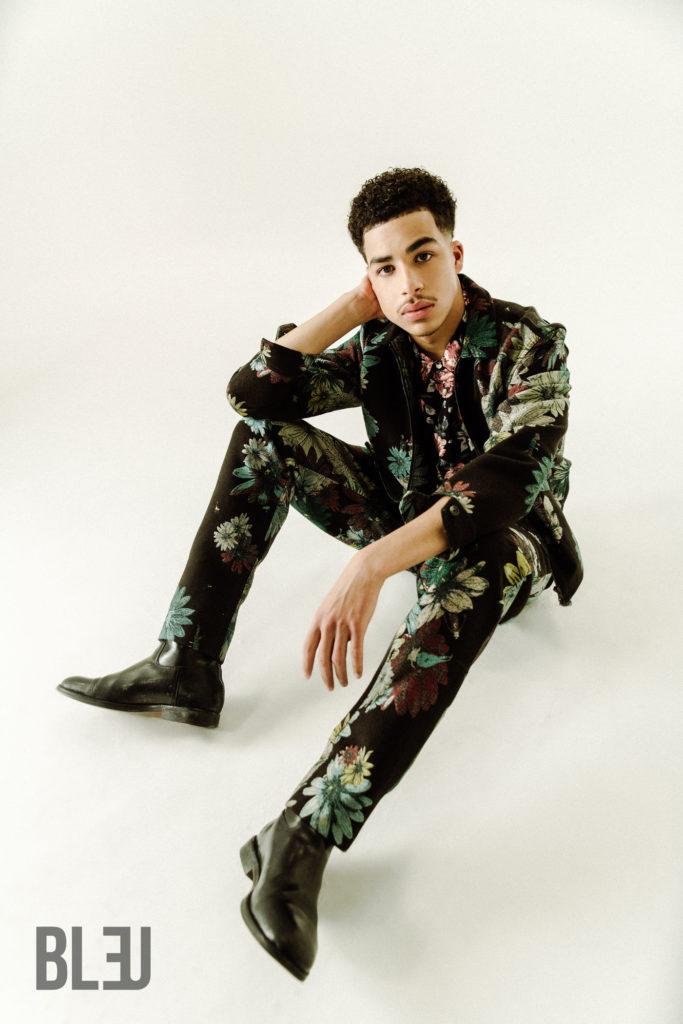 Article continues below advertisement
When he is not juggling projects you can find him either courtside or glued to a television watching his beloved Los Angeles Lakers. But this current lineup though?
"It's hard. Obviously, I like that LeBron came to our team. I feel Lonzo [Ball] could be a little more aggressive but I miss Julius Randle. I feel like we could have kept him—he's only on a $17 million-dollar contract and we could have paid that out easily. If we had Julius Randle, we could be popping off right now. I feel like our team can do something; I mean obviously were going to playoffs. Also, I'm ready to see how Magic [Johnson] will structure the team. I say we have a future."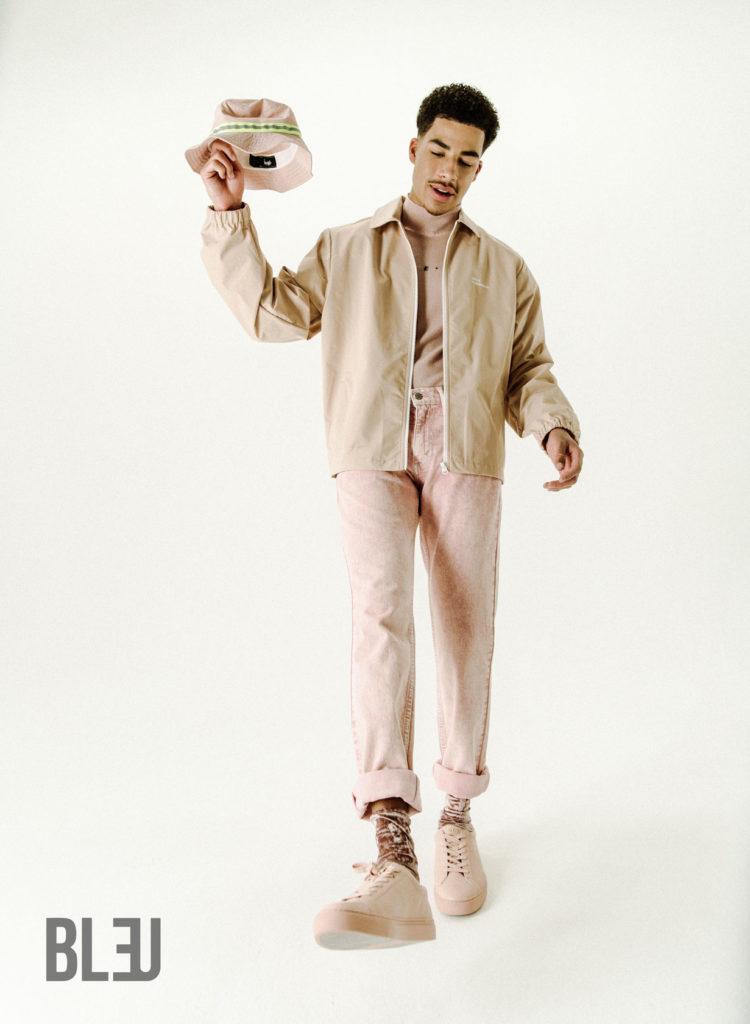 Article continues below advertisement
Just as he is enamored with the hoop game, he feels the same way about the current political game. As a young Black man, he has a lot to say about the current administration.
"Definitely not the best feeling in the world. I mean look at what we are currently doing: the EPA has been dismantled and tossed to the side; Global warming is being denied; children are being ripped away from their parents so it is not a great world we're living in. I feel like us young people, ages 18 to 24, did a good job getting out there during midterms and trying to change up some of the Senate provisions. We came out strong, with huge pushes on social media for voter registration; hopefully we get some tax papers exposed and see the inner workings of the current administration. I am excited for the future. I think we can turn it around especially after these first four years."
Article continues below advertisement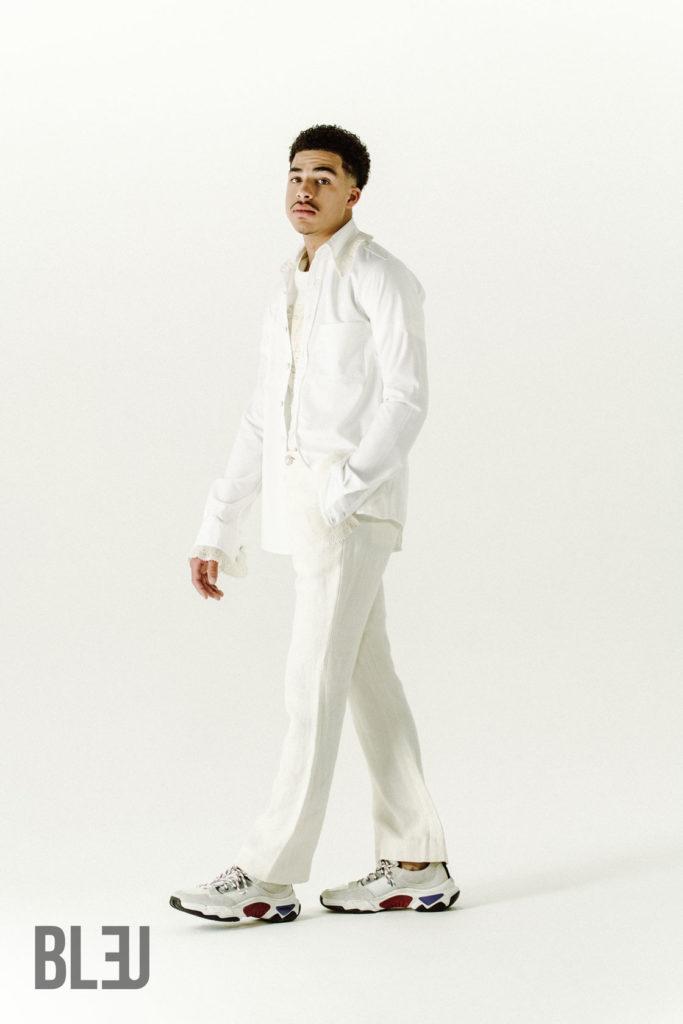 What would his future self have to say about his actions? "I hope you did enough. I hope that you made sure you didn't let opportunities pass you by. And also ask him about the current presidency. Hopefully we won't have another reality television star in office!"
Final words? "Stay tuned for the future because a lot of things are on the horizon. The hustle never stops. Don't expect me to lay down and just let things pass me by."
Article continues below advertisement