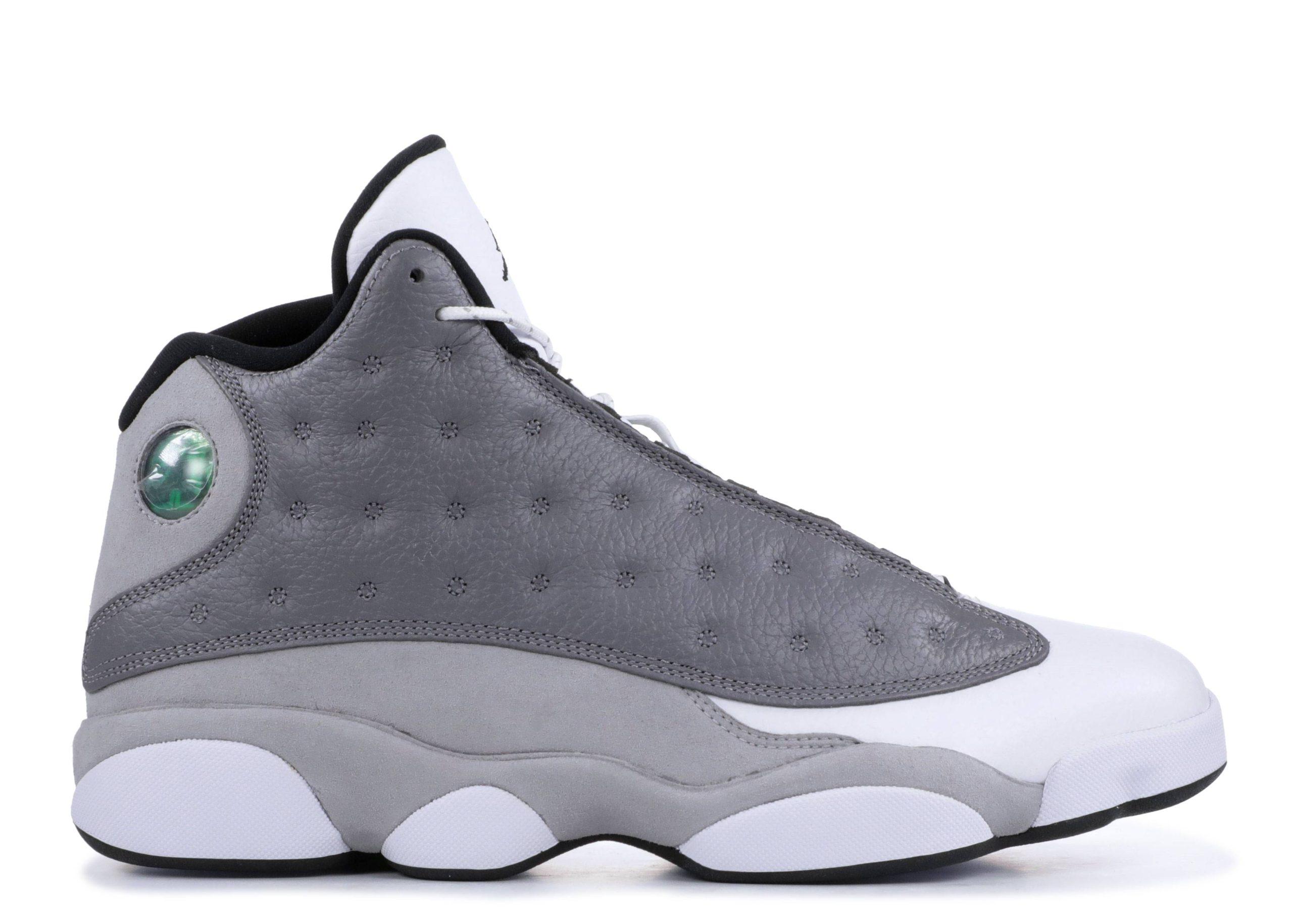 Air Jordan 13 "Atmosphere Grey" Colorway Coming Soon
The "Atmosphere Grey" colorway will be joining the Air Jordan 13 lineup this 23rd of March. These sneakers offer a dark grey leather overlay with a crater

By Johana Lopez

Mar. 7 2019, Published 2:22 p.m. ET
The "Atmosphere Grey" colorway will be joining the Air Jordan 13 lineup this 23rd of March.
These sneakers offer a dark grey leather overlay with a crater like design. The mudguard and heel section, right underneath the overlay, is a lighter shade of grey suede which transitions nicely to the white leather toe. Its signature holographic 23 Jumpman logo adds a cooler touch to this shoe as this colorway already comes off pretty spacey.
The "Atmosphere Grey" name sets the tone for the imagery of these as they carry this futuristic flare which makes it a unique addition to the Air Jordan 13 lineup.
If you were a fan of Space Jam back in the day, these are a pretty cool way to pay homage to the vibes in that era.
Slated to drop on March 23rd, the shoes will go for $190.
What do you think? Are they worth it? Are they too similar to past colorways?