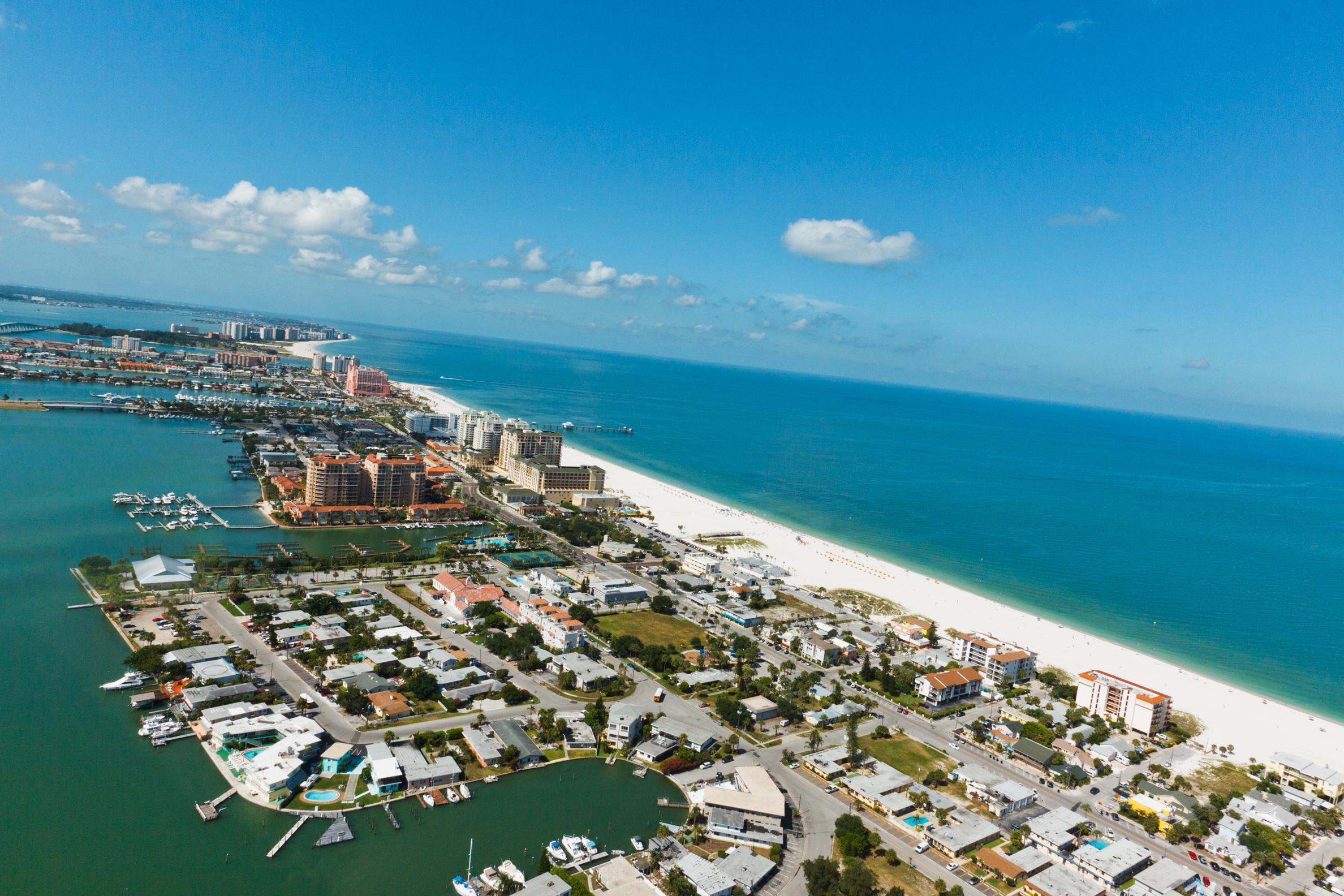 The Less Traveled Florida Makes All The Difference
Florida is an obvious vacation destination for many, and while most will go for the beaches and amusement parks, take […]

By Johana Lopez

Mar. 20 2019, Published 2:33 p.m. ET
Florida is an obvious vacation destination for many, and while most will go for the beaches and amusement parks, take a detour to immerse yourself in the lesser known adventures Florida offers.
Whether it's the BBQs of Texas and Tennessee, the hustle and bustle of New York or the sunshine and beaches of Florida, every state has its own culture. But Florida is so much more than Spring Break Miami, amusement parks, or a place to retire. Florida's sunny weather and ecosystem gives reign to a place where you can stray off the beaten path and into natural springs.
One of the many adventurous explorations to take part in while in Florida is swimming with manatees in naturally occurring springs. Crystal River, Florida makes this experience possible at Three Sisters Springs where manatees spend the winters escaping the Gulf Coast's cold temperatures. Crystal River is one of the few places in Florida that gives tourists the opportunity to float alongside these magnificent mammals. Plantation OnCrystal River makes this experience convenient with their Plantation Adventure Center on site. Before the tour, guests are briefed on "passive observation" of the manatees. This provides guests with how to properly observe manatees without disturbing their habitat. While manatees aren't allowed to be touched, they can swim up to you and even hug you. The manatees are familiar with the captains so they tend to swim up to them the most. Swimming with wildlife in their natural habitat is certainly something you don't want to miss.
Aside from swimming with wildlife, Florida's status as a peninsula makes it an excellent place for seafood. Chef Richard's Katch Twenty-Two is a prime example of this with dishes like Fish of The Moment. If it isn't for the sign, you may skip out on this amazing restaurant because it looks like a small house. The inside is just as homely. This is a testament to the way they prepare the food. You aren't just a customer, you are a guest and presentation matters. The foods were just as delicious as they were beautiful to admire. A cut of salmon served with a citrus foam on top was too Instagrammable to pass up. The butternut squash soup was also too pretty to eat right away. It was common to hear guest tell one another to hold off on eating the food for a picture. Not surprising that according to Chef Richard's start here, he says "I walked away from the comfort and security of a Hotel Executive Chef Position to do my own food, my way." That spirit is the driving force for Florida vacations of today.
Article continues below advertisement
Water adventures dominate Florida as the weather keeps it summer all season long. Another fun activity that locals of Crystal River have the pleasure of knowing very well is kayaking on the Chassahowitzka River. The river is fed by the Seven Sisters Spring and with a tour from Dave of Hunter Springs Kayak Company, the adventures embarked on are bucket-list worthy. The water is clear and ropes hanging from trees are common as the locals frequent the river for fun dives swinging from those very ropes. Dave also takes you to a small underwater cave where you swim into it on one end and come out on another. The miles kayaked are forgotten as you navigate through narrow passageways. It makes you feel like a true explorer. You finally reach a hidden jewel that is referred to as "The Crack" which is only accessible by paddleboard or kayak.
Regarding accessibility to a beautiful view, aerial tours are available at St.Pete's and Clearwater, Florida from the Albert Whitted Airport you can take a biplane ride tour over the beaches downtown. The 30-minute ride takes you high enough to feel like you're on top of the world but low enough to see your plane's shadow hovering over the houses, trees and streets. From here you get an incredible view of The Don CeSar also known as the "Pink Palace." Apart from being another great place to dine, The Don CeSar was built in the 1920's and its extravagant pink exterior is reminiscent of a Barbie Dreamhouse which looks even more spectacular from the air. While your pilot is in charge of flying, there's also adventure back on the water that you're a little more in control of.
Article continues below advertisement
St. Pete's Speed Boat Adventures provides a narrated tour where you get to navigate your very own speedboat. The tour takes you by National Wildlife Refuges, the historic Fort De Soto Park, and the Sunshine Bridge. The exhilarating power of a speedboat creates a different sense of adventure as everything is in your hands.
What To Do
Article continues below advertisement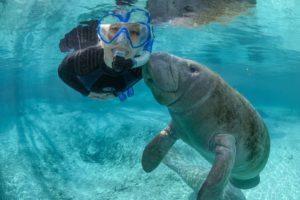 Swim With Manatees
Plantation Adventure Center
Plantation on Crystal River
9301 W. Fort Island Trail
Crystal River, FL 34429
(800) 632-6262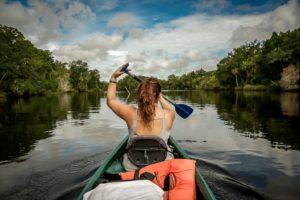 Kayak
Chassahowitzka River Campground
Hunter Springs Kayak Company
8600 Miss Maggie Drive
Homosassa, FL 34448
(352) 228-4715
Article continues below advertisement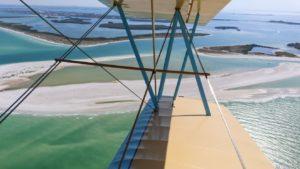 Bi-Plane Ride
Albert Whitted Airport
540 1st St. SE
St. Petersburg, FL 33701
(727) 823-7767
Speed Boat Adventures
1901 Pass a Grille Way
St. Pete Beach, FL 33706
(727) 744-3218
Article continues below advertisement
Where To Eat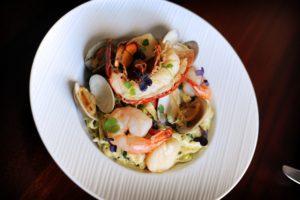 Katch Twenty-Two
2924 W Gulf to Lake Hwy
Lecanto, FL 34461
(352) 746-6691
Article continues below advertisement
Oxford Exchange
420 W Kennedy Blvd
Tampa, FL 33606
(813) 253-0222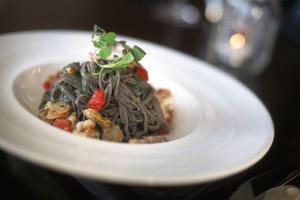 IL Ritorno
449 Central Ave. #101
St. Petersburg, FL 33701
(727) 897-5900
Article continues below advertisement
Bodega on Central
1120 Central Avenue
St. Pete, FL 33705
(727) 623-0942
Where To Stay
Article continues below advertisement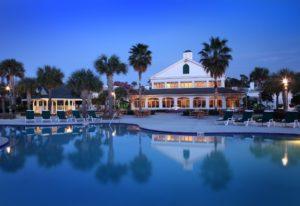 Plantation on Crystal River
9301 West Fort Island Trail
Crystal River, FL 34429
(352) 795-4211
Postcard Inn
6300 Gulf Blvd
St Pete Beach, FL 33706
(800) 237-8918
Article continues below advertisement
Aloft Tampa Downtown
100 West Kennedy Boulevard
Tampa, FL 33602
(813) 898-8000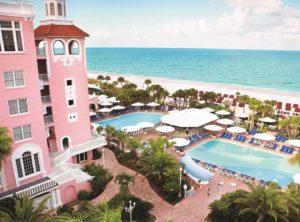 The Don CeSar
3400 Gulf Blvd
St Pete Beach, FL 33706
(727) 360-1881