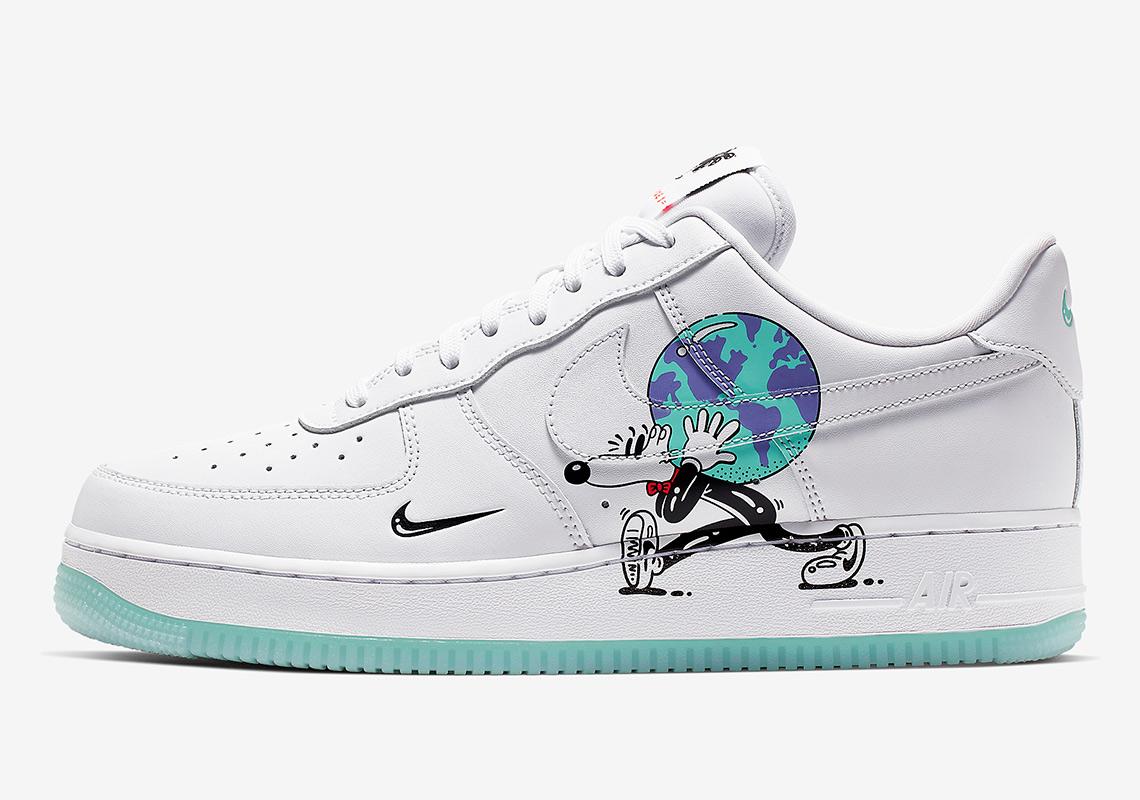 Sneakers of the Week: Nike "Earth Day Collection"
With Earth Day approaching next week, Nike is set to release their Earth Day Collection in which they will be in collaboration with

By Dorielle

Apr. 22 2019, Published 12:21 p.m. ET
Happy Earth Day! Nike has released their Earth Day Collection in which they have collaborated with LA-Based Designer and Artist Steve Harrington, who's best known for his bright iconic style that encourages a two-way conversation between the artist and viewer. This isn't their first collab, just recently "the Swoosh and LANative joined forces to create a one-of-a-kind experience through its "Makers Studio" at the Nike Grove Flagship as a part of All-Star Week Los Angeles." The featured shoes that were chosen for the collection are the Air Force 1($100), Blazer Low ($80), and the Cortez ($90). The Special-Edition shoes are made with Flyleather innovation, basically meaning that they are made with at least 50% leather fiber which still looks and feel like regular leather. They also have their own unique Earth Day graphic on the side.
As Sneakernewsdescribes the sneakers:
"Motifs play on the Earth in variation, designing various mosaics with the bulky classic portraying a toon-like character holding the planet a la Atlas the titan; the Cortez features the same humanoid hugging the orbital body in protective paranoia."
The designs are centered around one theme– "Sustainability". Nike hopes thats that with this collection it inspires people to care for our planet each and everyday. The sneakers released this morning at 10am at selected retailers as well as nike.com.