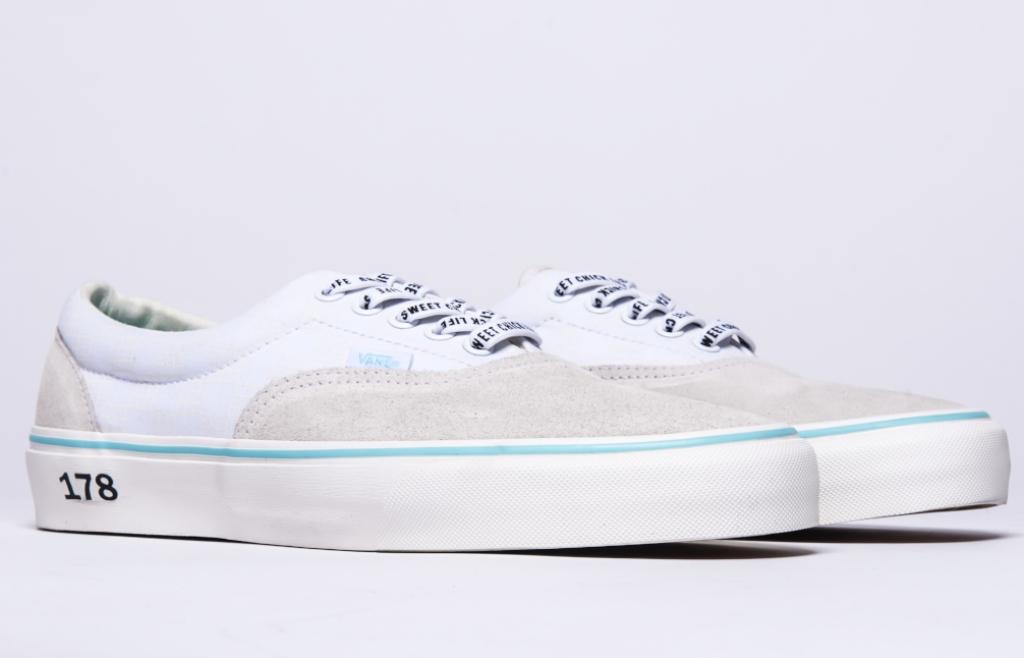 Vans and Sweetchick "Off The Waffles" Collaboration
This past weekend Vans joined with popular chicken and waffles location SweetChick and Footlocker for an " Off the Waffles" collaboration

By Chevy

Apr. 22 2019, Published 6:09 p.m. ET
This past weekend Vans joined with popular chicken and waffles location SweetChick and Footlocker for an "Off the Waffles" collaboration featuring the Vans Era and the Vans Slip-On silhouettes. A popup was held this weekend at 176 Ludlow where the vans were available for purchase. With intricate details on the vans which include waffle like patterns on the bottom canvas of the shoe as well as "Sweet Chick Life" on the laces.
Sweet Chick has established itself as a local hotspot for the millennial crowd and the New York hip-hop community by staying consistent and catering to its patron's personal tastes. Continuously going strong, SweetChick has made appearances at a lot of popular locations such as the Met Stadium and even booths at Afropunk and now collaborating with FootLocker and Vans. They have defined that there is no limit.
At one of the renowned locations for the chicken and waffles, SweetChick delivered not only an extremely well put together pop up party but an innovative shoe alongside Vans and Footlocker.
The SweetChick X Vans shoe was released on April 20th at select store's and footlocker.com for the price of $65.