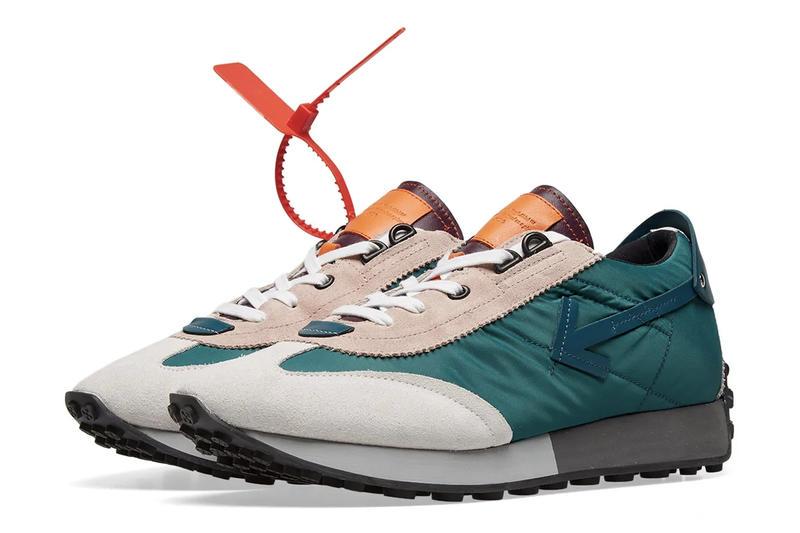 Luxury Sneakers: 5 You Need To Have This Summer
As Summer makes its way in, We set out to provide you with 5 of the most popular luxury spring/summer sneakers from your favorite brands.

By Chevy

Apr. 30 2019, Published 5:04 p.m. ET
As summer makes its way in, We set out to provide you with 5 of the most popular luxury spring/summer sneakers From brands such as Gucci, Adidas and OFF-WHITE, footwear has never been as fun and luxurious. The evolution of footwear has taken a strong turn in appeal as well as production. Offering comfort with an artistic touch.
Balenciaga Track Trainers, Priced at $895.
With a track made of Nylon and Mesh, this sneaker produces an 100% non leather sneaker. Fit for running or sporting a trendy outfit with Balenciaga printed on the exterior as well as Balenciaga embossed on the tongue. Also you may find amongst a lot of sneakers these may be the easiest to clean.
OFF-WHITE Vintage Arrow Sneakers, Priced at $680.
This 50% percent leather and 50% polyester shoe has a versatile affect on the consumer. Great for a (luxury) store run as well as a meeting, tied in with a suit or business casual take. Multifabric in blue, grey, orange and a bordeaux tone.
Article continues below advertisement
Alyxstudio Low Hiking Boot, Priced at $680
This Low Hiking Boot with a Vibram Sole comes in a black and cream duo which makes it wearable for multiple outfits and conquers simplicity, but classy. Technical blend fabrication and breathable mesh lining. The sole is capable of being removed which provides more comfort and mobility.
Yeezy 700's, Priced at $300.
Moving from the minimalistic silhouettes of early Yeezy sneaker to this chunky runners model. The Yeezy 700's have become popular amongst streetwear as Kanye West and Adidas continue to release a high quality shoe.