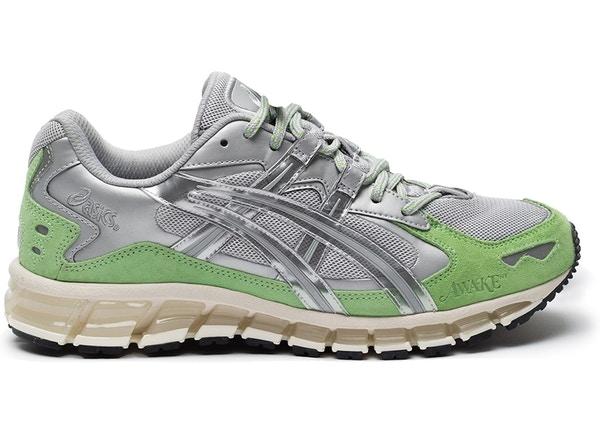 Asics Creates The Ultimate Comfort Shoe, Gel-Kayano 5 360
Get an early jumpstart on your father's day with the Asics Gel-Kayano 5 360 sport style shoe. This all day sneaker includes more than just a stylistic

By Chevy

May 21 2019, Published 5:56 p.m. ET
Get an early jumpstart on your father's day with the Asics Gel-Kayano 5 360 sport style shoe. This all day sneaker includes more than just a stylistic approach.
Equipped with some of the best advanced performance technology. This modern shoe features traits such as 360 degrees of gel technology for protective shock absorption and comfortable cushioning. Also for stability and support the sneaker includes Trusstic System. The Rasin Trustic is used in the middle part of the shoe, to help avoid torsion and twisting. The decision between choosing precision, style and comfort have become easy as the shoe offers a wide range of traits.
The Gel-Kayano 5 360 were inspired by a design created in the 90's and have been brought back to life. Asics is a Japanese international corporation that has brought a sports shoe meant for a number of activities. The name Asics stems from a Latin Phrase "Anima Sana In Corpore Sano" which translates to " Healthy soul in a healthy body". The phrase suits the overall sneaker as it has been ranked as one of the top performance sneakers.
With the Gel-Kayano 5 360, you have the ability to not only strut to the office in comfort but along the pavements of your city.