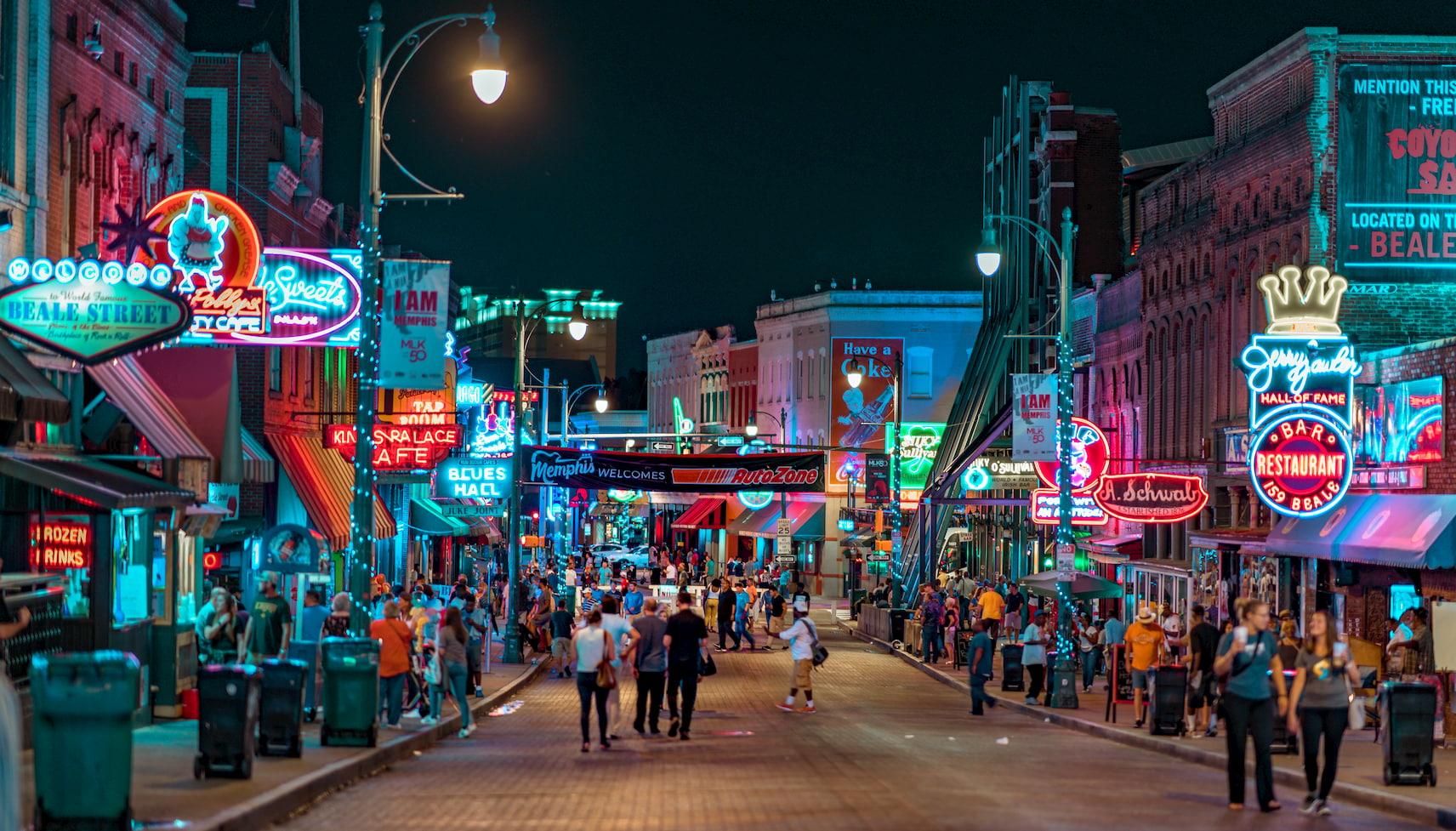 Take Me West, To Tennessee!!
A land full of cordial and prideful people that love family and history. Long before the highway threaded along the west coast this was America's west.

By Devon Johnson

May 22 2019, Published 3:39 p.m. ET
We journeyed down to the sixteenth state of the Union to explore its rich history and its modern charm. A land full of cordial and prideful people that love family, history and that good ole Tennessee whiskey. Long before the Pacific Coast Highway threaded along the California coast this was America's west.
International city may not be the first thought that comes to mind when thinking about Memphis and the rest of western Tennessee. Heck, you may be still be thrown off by reading the word west in the title of this story. However, your prejudgment, as was mine, is misinformed. History's truth rests on the shoulders of the author. As with most school books, much information needs to be updated and edited. What has been taught about Memphis in history class is a partial view of a vast and enchanting land. Let us peel open the curtain a little more, and explore the Memphis that we have come to cherish.
If you are landing at Memphis International Airport from New York or LA, prepare to be space shocked. There are no people bumping into you on the escalator. Your Uber is easy to find. No barista with a bad attitude when you order a macchiato with extra whip before heading to baggage claim. And if someone does happen to bump into you accidently – they say sorry. The charm of the city begins immediately upon arrival.
You don't have to take our word for it. But, if you are looking for your next weekend getaway or affordable family vacation, Memphis is one of our top five US cities to visit. There's plenty to do, eat and experience. Very few destinations are able to capture the significance of a historical past with all the buzz of a modern city.
Article continues below advertisement
LET'S EAT
You can't come to Memphis without eating. Plan on gaining a few pounds and adding a few notches to your belt. This is a city in which all meals are considered important. Breakfast, lunch and dinner are plates full of flavor and options. We say go for it and head over to Huey's Downtown and bite down on what locals and fans abroad call the best burger in Memphis. Bring a bib or a shirt you don't mind getting a little dirty. The burgers are that good.
LISTEN UP
Music is all around. Even the sidewalk sings! When you think of rock 'n' roll there is no mistaking the role that Sun Studio played in the popularity of the soundtrack of American teen angst. Careers of Elvis Presley, Johnny Cash, Jerry Lee Lewis, Carl Perkins and B.B. King were born and bred in this studio. Elvis Presley's first microphone is still in the house.
Article continues below advertisement
However, there's no rock 'n' roll without soul music. And there is no other studio with legends like Al Green and producer Willie Mitchell, who passed away in 2010, counted amongst its storytellers as Royal Studios. If you are lucky, Willie's grandson "Boo" will give you a guided tour filled with stories, some with dirty words, of what makes this recording studio important to soul and American music history. Not much has changed with the decor since it began cranking out hits on Hi Records and Hi Rhythm Section. That's what makes this a must do on your journey. Music isn't made the same anymore. These days everything is so polished and bland, it's missing the royal treatment.
Although they don't sing or have any hit records, the Duck Walk at The Peabody is a must see on your list. The tradition started back in 1932 when the general manager of the hotel placed three decoy ducks in the center fountain. Almost a century later the fakes have been upstaged by the real thing. Complete with a duckmaster and red carpet, the well tailored fouls prance in unison for guests from across the globe. After their, always packed, shows twice a day, they rest up in the Duck Palace presumably responding to fan mail.
Then head over to Stax Museum of American Soul Music. The facility is huge so carve out enough time in your day. The facility is filled with iconic memorabilia from artists like Aretha Franklin, Otis Redding and one of Isaac Hayes' cars floating on a car turntable.
Article continues below advertisement
HISTORY'S MARK
Memphis is the south and has been that way since the border moved west and all the way through the Civil War. The land has seen its fair share of turmoil and brutality. Much of this conflicted history is the main ingredient to the soundtracks of the times bellowed from voices suffering from Jim Crow and southern racism in blues and soul music. But, Memphis does not shy away from her ugly truths. They are acknowledged, documented and taught in schools and to anyone willing to listen.
Perhaps the greatest scar of modern history is the former site of the Lorraine Motel, one of the few establishments that allowed Blacks to lodge during their travel through the south during the Civil Rights movement. It is the site of the tragic end to the life of Rev. Dr. Martin Luther King, Jr. on April 4th, 1968. The location is now the National Civil Rights Museum. There are interactive exhibits and special programmings that take the historical significance of that time period into account. We found ourselves overwhelmed with emotion when coming upon the bedroom where Dr. King spent his final hours.
Article continues below advertisement
Midtown Mural
The underground railroad is far from a tangible experience for anyone today. The closest we ever get are in the stories, albeit limited, in our history classes. The Slave Haven Underground Railroad Museum sits on the site of one such location. There's an eerie feeling as you descend the stairs into the cramped and dark cavern under the house. The atrocities experienced by those that found this cold damp cell as a reprise are unimaginable. Yet, they prevailed. Because of places like this, the journey to freedom came closer.
Memphis' storied past is riddled with imperfections. However, the people who live here acknowledge the scars of the past and are doing their part to forge a more inclusive society. This is a city deep rooted in history but geared up for a bright future.
Article continues below advertisement
WHERE TO STAY
Article continues below advertisement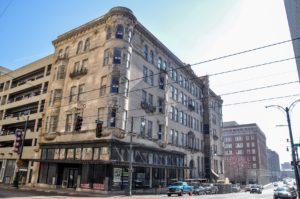 HOTEL NAPOLEON
179 Madison Ave. Memphis, TN 38103
901-526-0002
hotelnapoleonmemphis.com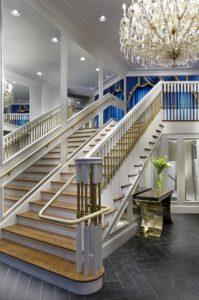 THE GUESTHOUSE AT GRACELAND
3600 Elvis Presley Blvd. Memphis, TN 38116
901-443-3000
guesthousegraceland.com
Article continues below advertisement
THE PEABODY MEMPHIS
149 Union Avenue Memphis, TN 38103
901-529-4000
peabodymemphis.com
HOLIDAY INN EXPRESS & SUITES SOUTHAVEN CENTRAL – MEMPHIS
7237 Southcrest Pkwy Southaven, MS 38671
662-996-3333
ihg.com
Article continues below advertisement
WHERE TO EAT
MAJESTIC GRILLE
145 S Main Street, Memphis, TN 38103
901-522-8555
majesticgrille.com
HUEY'S DOWNTOWN
77 S 2nd Street, Memphis, TN 38103
901-527-2700
hueyburger.com
Article continues below advertisement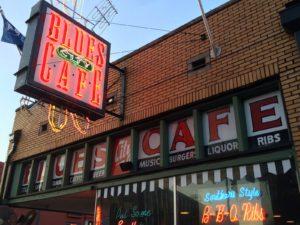 BLUES CITY CAFÉ
138 Beale Street, Memphis, TN 38103
901-526-3637
bluescitycafe.com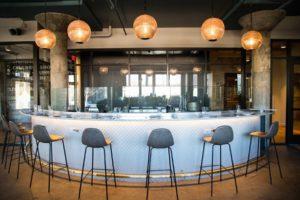 THE GRAY CANARY
301 S Front Street, Memphis, TN 38103
901-249-2932
thegraycanary.com
Article continues below advertisement
WHAT TO DO
BEALE STREET BLUES STROLL
Beale Street Memphis, TN 38103
Article continues below advertisement
GRACELAND – THE HOME OF ELVIS PRESLEY
Elvis Presley Boulevard Memphis, TN 38116
STAX MUSEUM OF AMERICAN SOUL MUSIC
926 E McLemore Avenue Memphis, TN 38126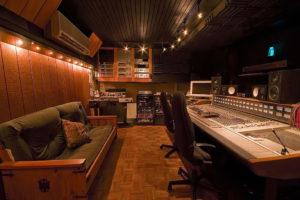 Article continues below advertisement
Tennessee Board of Tourism–
ROYAL STUDIOS
1320 Willie Mitchell Boulevard Memphis, TN 38106
Article continues below advertisement
GHOST RIVER CANOE AND KAYAK
13640 Yager Drive Moscow, TN 38057
NATIONAL CIVIL RIGHTS MUSEUM
450 Mulberry Street Memphis, TN 38103
Article continues below advertisement
MEMPHIS BOTANIC GARDEN
750 Cherry Road Memphis, TN 38117
MEMPHIS ZOO
2000 Prentiss Place Memphis, TN 38112
Article continues below advertisement
SLAVE HAVEN UNDERGROUND RAILROAD MUSEUM
826 N 2nd Street Memphis, TN 38107
MEMPHIS ROCK 'N' SOUL MUSEUM
191 Beale Street Memphis, TN 38103
Article continues below advertisement
BLUES HALL OF FAME
421 S Main Street Memphis, TN 38103
DUCK WALK AT THE PEABODY
149 Union Avenue Memphis, TN 38103
SUN STUDIO
706 Union Avenue Memphis, TN 38103