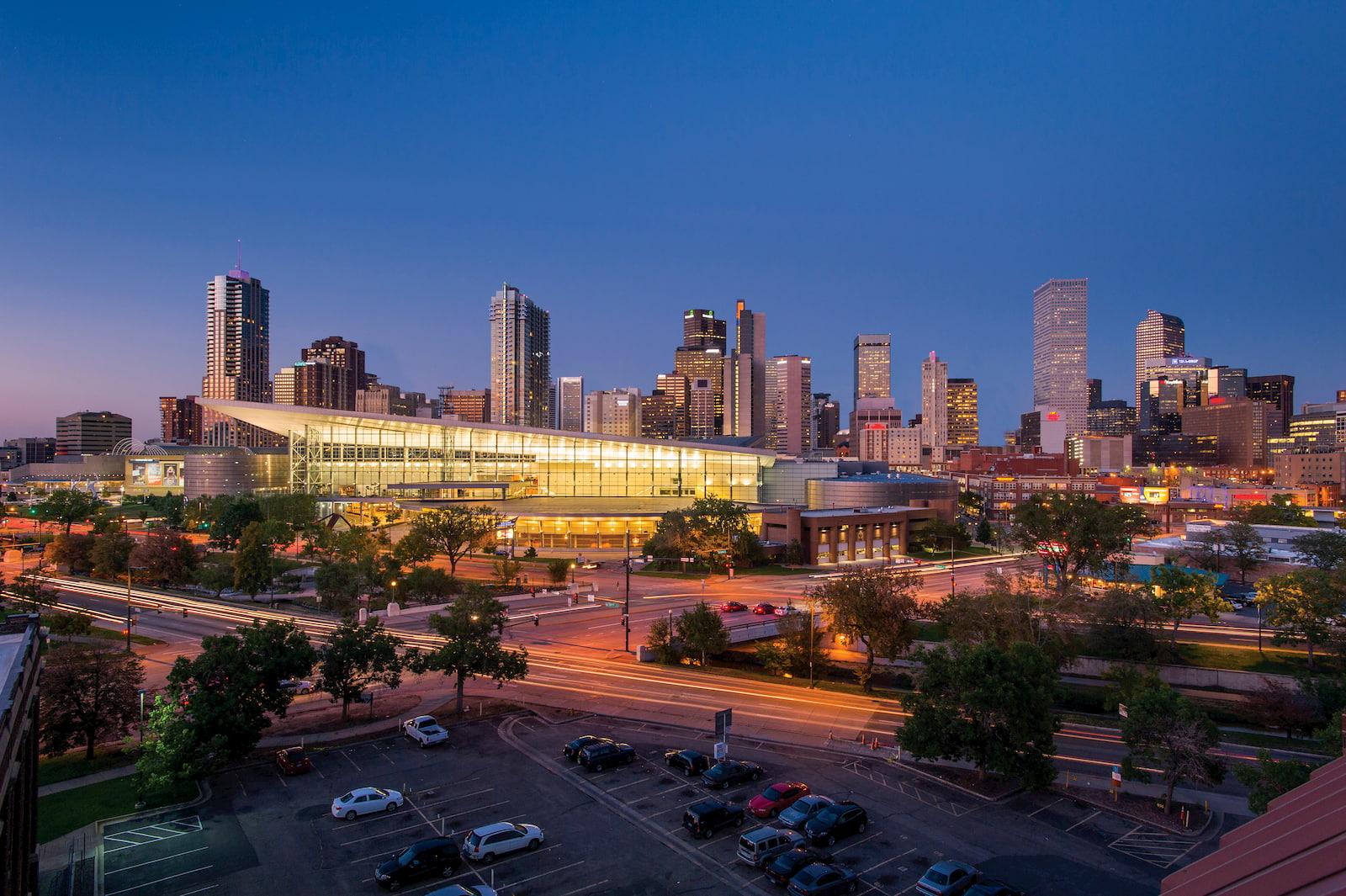 Denver is Rocky Mountain Fly
From cowtown to cultural mecca, the city of Denver has reinvented itself as a worthwhile destination for foodies and art lovers alike.

By Jamie Rollo

May 23 2019, Published 4:22 p.m. ET
From cowtown to cultural mecca, the city of Denver has reinvented itself as a worthwhile destination for foodies and art lovers alike. Obviously you've got plenty of options while you're in town, but two things are mandatory: Water and sunscreen. Denver is 5,280 feet above sea level, and the sun shines over 300 days a year.
It wasn't so long ago that Denver was a cowtown attracting tourists during ski season with its annual National Western Stock Show. People still stop in Denver on their way to the mountains, and they come in flocks to see rodeos at one of the nation's biggest livestock exchanges (held every January for 16 days). But with a recent influx in residents and start-ups, Denver has matured into a more sophisticated version of itself.
Article continues below advertisement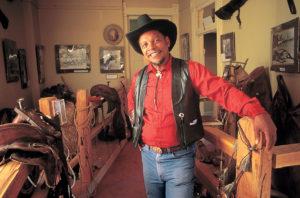 Similar to New York, Denver is comprised of dozens of districts, each with their own special attributes. More L.A. in layout, you'll need wheels to thoroughly explore the Mile High City. Denver B-cycle has plenty of bike sharing stations scattered throughout town; download their app for information. Or, since your friends aren't here to see you, consider renting a motorized scooter from ScooTours Denver, one of many local operators offering full and half-day rentals.
Article continues below advertisement
Even as the tech titans take over lower and upper downtown, there's a deep-seated weirdness that can't be washed away with the chalk art on Larimer Square (Denver Chalk Art Festival is an annual event in June). To get to know Denver's grittier side, start at P.S. Lounge, a cash-only dive, and walk west on East Colfax Avenue, passing Bluebird Theater, the Tattered Cover Book Store, VooDoo Doughnut (go ahead and order the cock-n-balls), and Paul's Liquors. Eventually you'll hit Charlie's Denver, the gay bar de la crème, with an inexplicable western-slash-top-40s ambiance. Go inside; it only looks scary from the street.
Article continues below advertisement
East Colfax is wedged between Cheesman Park, a low-key neighborhood known for its LGBT-oriented events, and City Park, and urban open space with mainstream institutions like the Denver Zoo and the Denver Museum of Nature & Science. LoDo still claims the best nightlife (try Beta, 1909 Blake St., Country Lounge, and 1941 Market St.), but RiNo is where the cool kids like to hang — probably because it has the largest concentration of breweries and cideries in the region. The district's also home to the flagship Topo Designs store, although if you want to shop local, you should venture further west to the Berkley neighborhood, to browse the stores on Tennyson Street.
Article continues below advertisement
Packed with museums, galleries, and a few great coffee shops, the Golden Triangle is an established district for artsy tourists, along with the Art District on Santa Fe. Denver has the Broncos of course, and it's always fun to catch a game at Mile High Stadium. In the spring and summer, you can get into the stadium on the cheap by attending an Outlaws Lacrosse game.
Article continues below advertisement
Obviously you've got plenty of options while you're in town, but two things are mandatory: Water and sunscreen. Denver is 5,280 feet above sea level, and the sun shines over 300 days a year. It's important to chug H2O to avoid altitude sickness, and slather on the SPF30. Read on for a few more must-dos.
Eat
The local food scene wouldn't be anything without its plethora of chef-driven concepts. If you're going to pick one chef to follow, make it Justin Cucci, who has gained celeb-caliber status for opening five of the city's most celebrated eateries: Root Down, 1600 W. 33rd Ave., Linger, 2030 W. 30th Ave., Ophelia's Electric Soapbox, 1215 20th St., El Five, 2930 Umatilla St., and Vital Root, 3915 Tennyson St., the later of which is this writer's go-to spot for gluten-free fare. Chef Troy Guard's Mexican concept, Los Chingones, 2463 Larimer St., is a good call for street tacos.
Article continues below advertisement
If you're craving sushi, the only real solution is Sushi Den, 1487 S. Pearl St. Located in Denver's quaint Platt Park district. Sushi Den has been a staple since 1984, transforming fresh fish from Japan into award-winning, mouth-watering food art. Sushi Den's sister restaurants are a stone's throw from the main dining room. Izakaya Den serves Japanese gastropub items, while Ototo specializes in robata-style tapas, sashimi, and noodles.
For the full Denver experience, you'll have to chow vegan grub. Watercourse Foods, 837 E. 17th Ave., is Denver's original vegan restaurant, with a plant-based menu featuring comfort food favorites such as BBQ pulled jackfruit and the Southern Plate, heaped with southern fried cauliflower chicken, maple kale salad, and mashed potatoes. The on-tap kombucha, mocktails, and cocktails are damn good too; you'll get your money's worth during happy hour, daily from 3 to 6 p.m., and on Thursdays, Fridays, and Saturdays, from 10 to 11 p.m.
Article continues below advertisement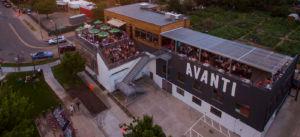 Sure, maybe in life you can't have it all but when it comes to food there are collective eateries. Avanti Food and Beverage, 3200 Pecos St., is a modern day food hall with an eclectic mix of affordably priced restaurants, from Brava! Pizzeria to Quiero Arepas. Avanti's rooftop bar gets crowded on the weekends; be patient when sampling one of the twenty-something draft beers. Your second option is The Source, 3350 Brighton Blvd., RiNo's new artisan food market, featuring 13 vendors and a bar.
Article continues below advertisement
Explore
For adults 21 and up, it's legal to smoke weed recreationally. Sure, you could walk into any of Colorado's 500 retail dispensaries, buy some pot, and get high in your hotel room. But it's more fun to blaze with company. Drop in for a Sushi & Joint Rolling Class, hosted by My 420 Tours every Thursday, Friday, and Saturday night at 7 p.m. at 3881 Steele St. After executive chef and sushi artist Patrick Bailey teaches participants how to make sushi, experts from Futurola papers share joint rolling techniques. Puff, Pass, and Paint is a cannabis-friendly art class offered Thursdays and Saturdays, 7 to 9 p.m. in Denver.
If you're adamantly opposed to PDAs (public displays of art), then you've landed in the wrong city. Through its public art program, Denver has amassed over 400 public pieces of outdoor artwork — approximately three-fourths the amount lining New York's streets. In Denver's RiNo neighborhood, you'll see where all the art is made while perusing 22 galleries and a handful of creative collectives. The best time to explore is during the first Friday of the month, from 6 to 9 p.m., when area artists open their doors to the public during First Friday Art Walk.
Article continues below advertisement
Less than a century ago – in the 1930s – downtown Denver was the best place to hear jazz between St. Louis and San Francisco. Back then the spot to be was in the Five Points neighborhood, at the club inside the Rossonian Hotel. The music died decades ago at the Ross — but there are plenty of other spots where travelers can warm up with fresh beats and craft cocktails. Our top picks are El Chapultepec, 1962 Market St., Dazzle, 1512 Curtis St., and Nocturne Jazz and Supper Club, 1330 27th St.
You're in Colorado, so you can't leave until you do something outdoorsy. (That's basically state law.) Whether you love nature or just want to grab a selfie outside city limits, it's always a great idea to visit Red Rocks Park, one of Colorado's most iconic sites, with a naturally occurring, open-air amphitheater consisting of two 300-foot monoliths. The 738-acre tract is a popular stop for hikers, with a 1.4-mile Trading Post trail loop providing up-close views of the state's rugged beauty. For the obligatory cowboy experience stop for a drink in downtown Morrison on your way back to the big city, and remember to pack out everything you bring in. Colorado hikers leave no trace.
Article continues below advertisement
Stay
The most important thing to remember about lodging is that, for the sake of convenience, you want to sleep in or near lower downtown. Located in Denver Union Station, mere blocks from Coors Field and Elitch Gardens, The Crawford Hotel, 1701 Wynkoop St., is a smart choice for the party-all-night crowd thanks to Terminal Bar, a posh watering hole. Other standout accommodations include The Brown Palace Hotel and Spa, 321 17th St., and the Oxford Hotel, 1600 17th St.
Hotel Teatro abuts the Denver Center for the Performing Arts, making its cozy guestrooms a great choice for theatergoers. While it would be silly to rave to New Yorkers about another town's performing arts scene, it's worth noting that, in addition to its Broadway plays and musicals, the Denver Center hosts some fantastic, offbeat productions at its Garner Galleria Theatre, a cabaret-style venue with a nightclub vibe and table service.
Article continues below advertisement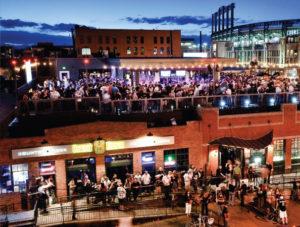 If you're one of those bad-ass travelers who's all about the journey, then you'll want to check out Hostel Fish, 1217 20th St., a fun and safe hostel created by backpackers, for backpackers. Shared bunkrooms are clean and artfully furnished, and private suites are available too, for those who aren't into the communal bathroom thing.