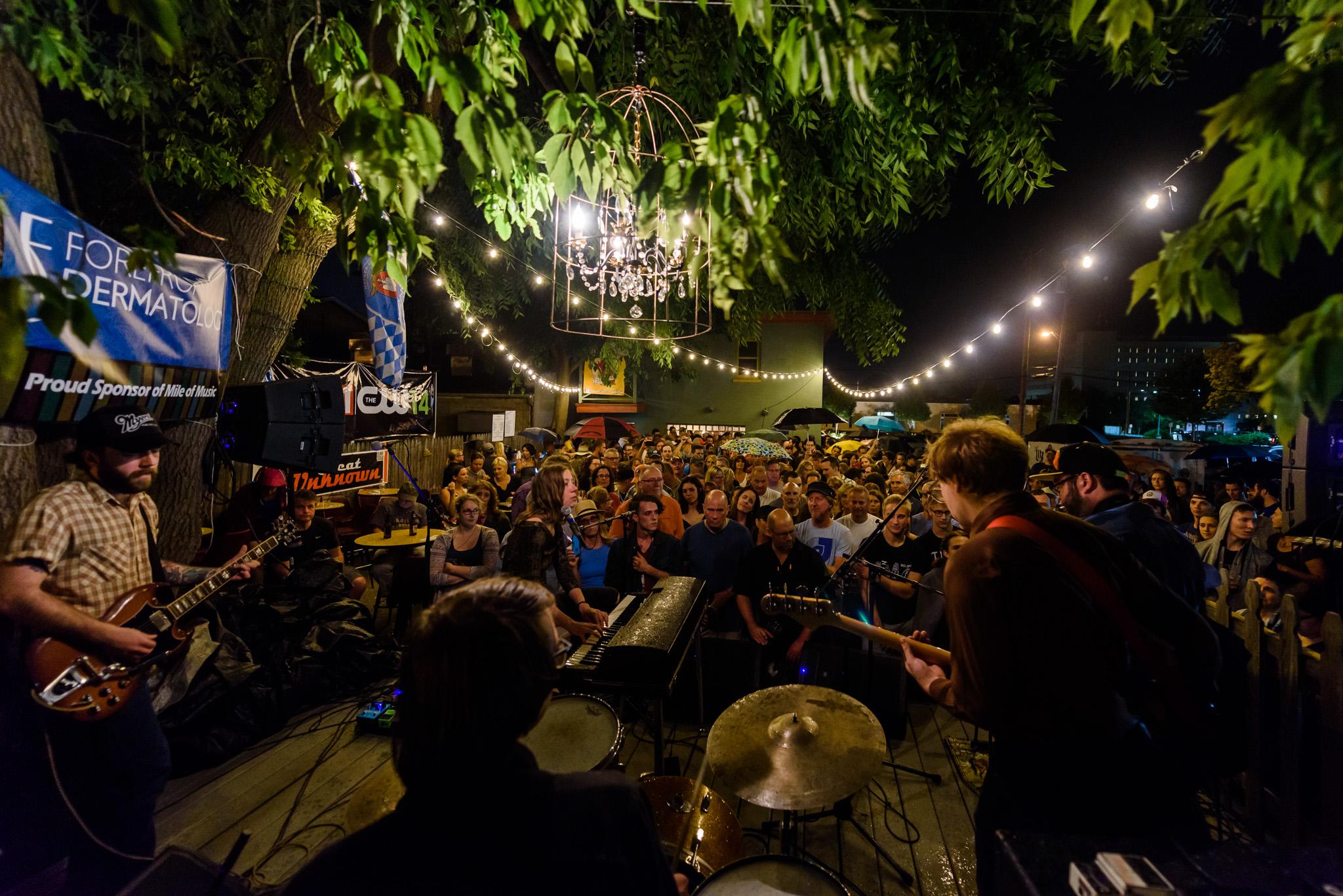 Hello Wisconsin!
Wisconsin is home to a quaint community of people who revel in music and art; a hub for creativity, recreation, and education.

By Jamie Rollo

May 24 2019, Published 6:00 a.m. ET
Wisconsin is home to a quaint community of people who revel in music and art. The Fox Cities, a group of towns and historic villages along the Fox River, has undergone a transformation in recent years, and is now a hub for creativity, recreation, education, and the arts. Appleton has become a music city on the rise with a bustling community that has an authentic, everlasting love for American-made music.
The Fox Cities has become known for its annual Mile of Music Festival. During this four-day long celebration, hundreds of new artists take over local shops along College Avenue in downtown Appleton to perform original music well into the night. Fans of genres ranging from Americana, blues, rock, and country can enjoy the shows free of cost. Even the signs say, "the only thing you're required to pay is attention."
"You gotta be a music fan to come to Mile of Music," proclaimed Dave Willems, founder of the six-year old festival, "this is a music first festival."
"The Mile", as most call it, is somewhat of a rarity in the current era of music festivals. There is little commercialization, a great passion for budding talent, and an audience that is seemingly captivated by the performances. If you can imagine, there wasn't an iPhone in sight. Just an enthusiastic, supportive mass of people there to listen to these aspiring artists.
"I will attest this year that every show I've had, regardless of the venue size or style, people have been there, and they're quiet, and they're listening." explained Camille Rae, a singer from Nashville and a Mile alumna. "Appleton is my biggest following. These are forever fans, these are people that are going to follow me until the day I die, probably. I come back almost every month and perform shows around the area."
Article continues below advertisement
The festival is designed to cater to the needs of every listener by offering a variety of venues. If you fancy a more quiet intimate setting, the Mile has that. If you want to head-bang to loud rock music into the late night, they have that too.
In the earlier part of my first day at Mile, I walked onto College Avenue and was immediately drawn to an alleyway where a jazz band was playing. Swarms of people were pulled toward the upbeat horns, and people of all ages stood around and enjoyed the music. Younger fans played along with plastic trombones.
An hour later I found myself in the middle of a hotel courtyard rock concert, followed by an inviting folk show in a pub further down the avenue. Later on I had to venture to Spats, a famous bar and grill on College Avenue; it had a notable amount of traffic all day
Miles Nielsen & The Rusted Hearts were performing at sunset. Nielsen, the son of Cheap Trick's lead guitarist Rick Nielsen, leads the group who describes their sound as "western-rock and 60s soul" influence. The performance was so enthralling, Nielsen himself found his way into the crowd and performed up close and personal. The crowd braved the unexpected rain for the entirety of the show.
Article continues below advertisement
The Mile has become a huge asset to the Fox Cities, which is why the festival has been able to secure over 60 community sponsors. Willems and his team work alongside local officials to make the festival a sustainable event. They saw the opportunity for the festival to rebrand Appleton as a music city filled with culture and diversity, ala Nashville.
"Now, artists are saying 'have you played Appleton?'," excitedly commented Willems. "From a branding standpoint, when you have people asking 'have you played Appleton?' I just don't think it gets much better than that."
Aside from the festival, Appleton strives to educate the community on the arts year-round. In 2002, they built the Fox Cities Performing Arts Center in downtown Appleton where the community holds events like Broadway tours, concerts, and community projects.
Apart from music, Appleton also focuses on visual arts. The streets are dotted with community craft projects including knitted decorations on city maps and light posts. The Trout Museum of Art, in the city's center, not only features changing collections in their main gallery – including animation cels from Who Framed Roger Rabbit – but also has art classes accessible by the community.
Article continues below advertisement
Appleton's food scene is another advantage. I was pleasantly surprised to find a good plate of gnocchi at Author's Kitchen and Bar, which also serves an array of different upscale comfort foods with unique tastes. The Fox Cities' also features delectable seafood at Pisco Mar, and Latin-fusion at Osorio's, and many others. And, of course you can get your fix of Wisconsin's famous cheese at the award-winning Simon's Specialty Cheese shop.
The seventh annual Mile of Music Festival is August 1st to August 4th. Visit Fox Cities for the fascinating historic sites, activities, and great food the area has to offer while you enjoy the completely free, compelling small town music festival. It is the perfect end of any summer trip for music lovers.
WHERE TO STAY
Article continues below advertisement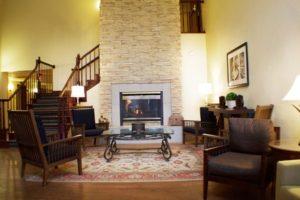 COUNTRY INN & SUITES APPLETON
355 Fox River Drive Appleton, WI 54913
855-516-1090
countryinns.com/appleton-hotel-wi-54913/wiapple
COURTYARD APPLETON RIVERFRONT
101 South Riverheath Way Appleton, WI 54915
920-903-9256
marriott.com/hotels/travel/atwcy-courtyard-appletonriverfront
Article continues below advertisement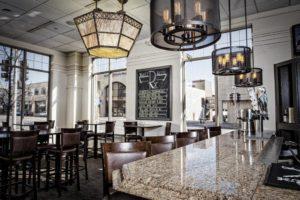 COPPERLEAF BOUTIQUE HOTEL & SPA
300 W. College Ave. Appleton, WI 54911
920-749-0303
copperleafhotel.com
WHERE TO EAT
Article continues below advertisement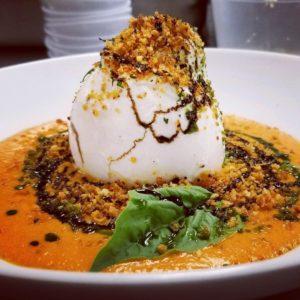 AUTHOR'S KITCHEN + BAR
201 N Appleton Street Appleton, WI 54911
920-358-7207
authorskitchenandb.wixsite.com/appleton
OSORIO'S LATIN FUSION
1910 N Casaloma Drive Appleton, WI 54913
920-955-3766
osorioslatinfusion.com
Article continues below advertisement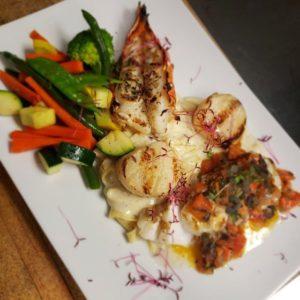 PISCO MAR
528 W College Avenue Appleton, WI 54911
920-221-3346
piscomarappleton.com
WHAT TO DO
Article continues below advertisement
TROUT MUSEUM OF ART
111 W College Avenue Appleton, WI 54911
920-733-4089
troutmuseum.org
HISTORIC DOWNTOWN NEENAH
343 Smith Street Neenah, WI 54956
920-729-0244
Neenahhistoricalsociety.com
BERGSTROM-MAHLER MUSEUM OF GLASS
165 N Park Avenue Neenah, WI 54956
920-751-4658
bmmglass.com