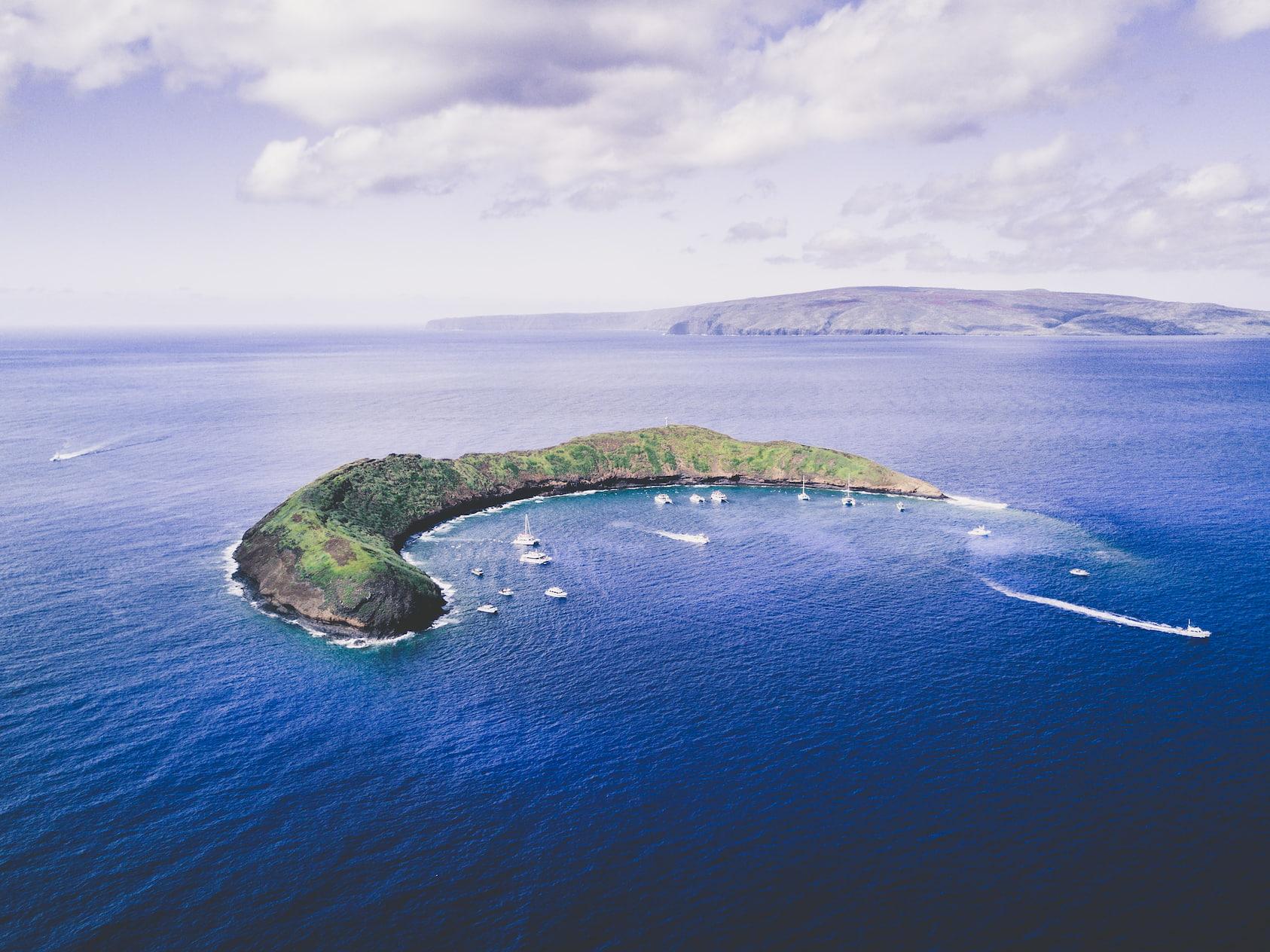 Untamed Nature and Authentic Hawaiian Culture on Molokai
At the small Molokai Airport, I waited patiently for my driver who never arrived, my backpack alone on the outdoor baggage carousel. The wind picked up

By Lavanya Sunkara

May 29 2019, Published 8:00 a.m. ET
At the small Molokai Airport, I waited patiently for my driver who never arrived, my backpack alone on the outdoor baggage carousel. The wind picked up swaying the palm trees, as the sun quickly descended, leaving behind an orange afterglow. I expected garlands of leis; instead I was greeted by an elderly security officer who offered company. A young HawaiianAirlines employee, who closed her gate for the day, approached. "Would you like a ride?" I said yes, and my adventure on Molokai began, by getting into a stranger's car. Driving on the pitch dark, tree-lined road to the only town of Kaunakakai, I had a realization. Molokai is unlike any other island; it is peaceful and people are warm, showing the true meaning of aloha.
On this "Friendly Isle," there were no glitzy resorts or shopping malls. Its lone main street spans a few blocks. With a population of 7,500, the island can doesn't need traffic lights. Chickens run freely, clucking away under coconut trees and on empty beaches. Though just eight miles from Maui, Molokai is pure Hawaii: Unblemished natural beauty and a community that values ohana, or family. The simple life is cherished, from the alluring scent of plumerias from a local farm to hot bread fresh out of the oven of a decades old bakery. It was my first time in the Aloha State, and I was glad my introduction was Molokai, where I experienced authentic culture amid incomparable beauty.
The 38-mile long, 10-mile wide island boasts the world's highest sea cliffs that tower 3,600 feet above sea level, and the longest continuing, fringing coral reef in the country. Waterfalls tumble down lush mountainsides, ancient coral fish ponds line the southern shores, and long stretches of white-sand beaches like Papohaku rarely see a crowd. Nearly half the population is of native Hawaiian descent, valuing a traditional lifestyle and preserving the land. In the late 1800s, the island became famous for its Kalaupapa Peninsula, where patients with Hansen's Disease, better known as leprosy, were exiled until a cure was discovered. A few remain in the isolated community, which can be visited with a permit on an arduous hike down the 106-year-old Pali trail.
Article continues below advertisement
In Halawa Valley, on the northeastern shore, a dirt path up a hill surrounded by colorful Birds of Paradise blooms leads to the thatched roof educational center of cultural practitioners, Anakala Pilipo Solatorio and his son, Greg Solatorio. They are descendants of the oldest settlers of Hawaii, whose community was raved during the 1946 tsunami. Only a few families live in the sacred valley and the Solatorios provide guided cultural hikes, sharing their culture and traditional way of living off the land.
As I approached for my cultural hike, Greg Solatorio blew the pu, orconch shell, to announce my arrival, and gave a traditional Hawaiian welcome — pressing our noses and foreheads together, meant to exchange ha, the breath of life. Wearing a red kikepa, the Hawaiian sarong, and leis made of ti leaves and kukui nuts – which represent the circle of life, around his neck, Greg shared the valley's history and lead us barefoot through the family's taro fields. He taught the true meaning of Hawaiian words that are often misinterpreted. A luau isn't a party; the name comes from the luau leaves used to serve food. He pointed out medicinal plants, historic rock walls, and worship sites as we made our way through the thick jungle to the 250-foot Mo'oula Falls. Afterwards, I ventured to the Halawa Valley's two crescent shaped coves, where I found a few others similarly wandering, taking in the views of the Cathedral valley behind and the power of the Pacific. Giant waves slammed the green cliffs and rocks, leaving driftwood strewn on the beach.
Article continues below advertisement
The next morning, with the early rays and a cool breeze streaming through the shutters of my room in Hotel Molokai, it wasn't hard to greet the day. The members of the Waakapaemua Canoe Club were ready with bright smiles and paddles in hand. Seated at the back of an outrigger canoe, I rowed in unison with the others as the mist encircling the nearby Maui and Lanai islands melted away. Turtles poked their heads up, and we briefly stopped to admire them before continuing on.
Upon returning, I refueled at the local Kanemitsu Bakery, famous for its "hot bread". This warm, melt-in-your-mouth bread is the size of a human head and slathered with tasty cream cheese, strawberry and blueberry toppings. It's customary to stop by the bakery's back alley after dinner to grab freshly baked bread. I heard the french toast was delicious, but I opted for sumptuous purple-colored taro donuts, making a mental note to return that night for the bread.
On my last afternoon, I wandered through a pine forest to the lookout point of Kalaupapa Valley, a quintessential Hawaiian cliffside landscape that shows up on many Instagram feeds. That day, it was enshrouded with mist and air thick with dew. Instead of disappointment, I felt resolve, to return to this paradise. A hui hou ('till we meet again), Molokai.
Article continues below advertisement
Where To Stay
Hotel Molokai
1300 Kamehameha Highway
Kaunakakai, HI, 96748
877-553-5347
hotelmolokai.com
Article continues below advertisement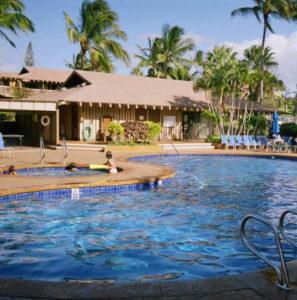 Ke Nani Kai
50 Kepuhi Place, Kaluakoi Resort
Molokai, HI, 96770
858-679-2016
kenanikai.com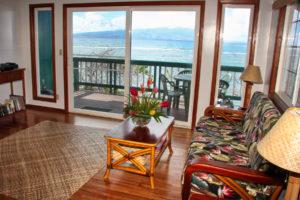 Dunbar Beachfront Cottages
9962 Kamehameha V Hwy
Kaunakakai, HI 96748
808-558-8153
Article continues below advertisement
Where To Eat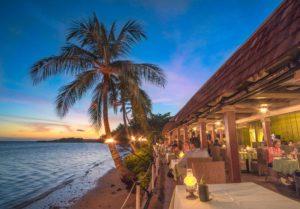 Hiro's Ohana Grill
1300 Kamehameha Highway
Kaunakakai, HI, 96748
808-660-3400
hotelmolokai.com
Article continues below advertisement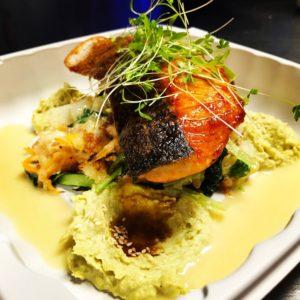 Paddlers Restaurant & Bar
10 Mohala St.
Kaunakakai, HI
808-646-1681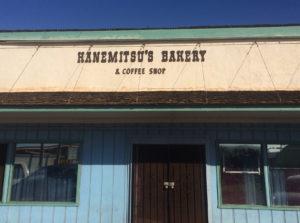 Kanemitsu Bakery
79 Ala Malama Ave.
Kaunakakai, HI, 96748
808-553-5855
Article continues below advertisement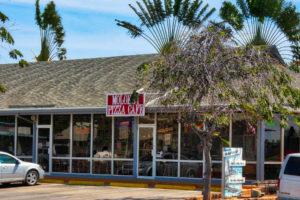 Molokai Pizza Cafe
15 Kaunakakai Pl
Kaunakakai, HI 96748
808-553-3288
What To Do
Article continues below advertisement
Visit Plumeria Farm
1342 Mauna Loa Highway
Kaunakakai, HI, 96748
808-553-3391
molokaiplumerias.com
Go canoeing with Waakapaemua Canoe Club
Kaunakakai Harbor
808-553-3530
molokaiwaa@gmail.com
Article continues below advertisement
Take a guided cultural hike
Halawa Valley
808-542-1855
halawavalleymolokai.com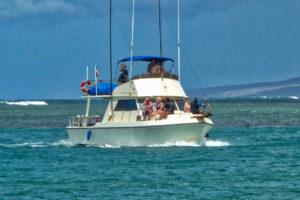 Molokai Fish and Dive
53 Ala Malama Ave
Kaunakakai, HI 96748
808-553-5926
molokaifishanddive.com