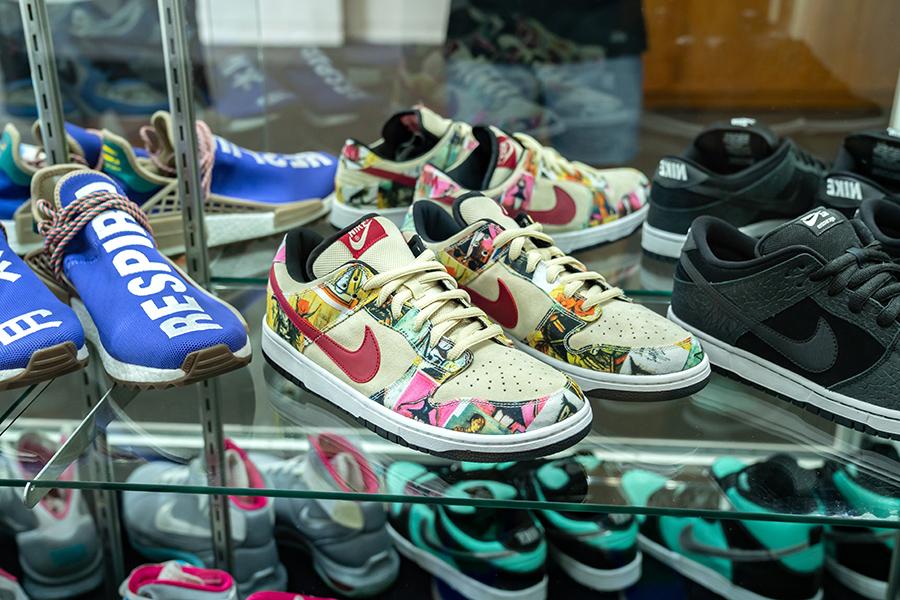 Up Your Sneaker Game and Bid Rare Kicks from Sotheby's
Sotheby's and Stadium Goods are working together for an online-exclusive sneaker auction available from July 11 to July 23.

By Ashlyn Chak

Jul. 11 2019, Published 5:29 p.m. ET
This collaboration might sound impossible, but Sotheby's and Stadium Goods are indeed working together for an online-exclusive sneaker auction that is probably first of its kind in the history of art and fashion. Starting today on July 11, sneakerheads and art enthusiasts alike can bid on 100 of the rarest sneakers ever in the Stadium Goods Ultimate Sneaker Collection. The event wraps on July 23. Addressing the unexpected partnership, Sotheby's global head of e-commerce Noah Wunsch spoke to Yahoo Finance:
"The sneaker market for years has been evolving in such a fascinating way, and I think it's a testament to the ways that culture, art, streetwear, skating sneakers, and luxury collectibles are intertwining. So for me, it was a no brainer."
The most anticipated shoe is probably the handmade Nike Moon Shoe as featured above. Only 12 pairs were made exclusively for US runners at the 1972 Olympic trials; and the sneakers were created by Nike co-founder Bill Bowerman, a famed running coach for the Olympic team and University of Oregon. Estimations are the Moon Shoes will sell anywhere from $110,000 to $160,000. While you might not be tempted to spend over $100,000 on a pair of runners, Stadium Goods' co-founder and co-CEO John McPheters said,
"There's been a collector's world that's been chasing and applying a value to these goods for quite some time. We've built the business on it in some ways, and it's been something that's grown consistently, and I think as interest in general in sneakers has grown and become much more massive and much more international. It's not surprising that the value of these items is going up and will continue to gain in value for the right items."
Other rare shoes include the 2011 and 2016 versions Nike Air Mags featured in Back to the Future Part II; the famous Chanel x Pharrell x Adidas NMD Hu sneakers for Karl Lagerfeld; as well as four versions of Travis Scott's Air Jordan 4 "Friends & Family" collection, one of which worn by Kylie Jenner.